A few weeks back, Communication Arts announced selections for the 2021 Typography Annual. Winners were chosen by a panel of judges including our very own executive creative director, Katy Fischer.
Each year, Communication Arts' type competition celebrates the best use of typography as the primary visual element in design and advertising, along with new typeface designs, calligraphy, and hand lettering.

The Typography Annual 11 jury included, from left to right: Valentina Casali (Sunday Büro), Lucho Correa (Lip), Katy Fischer (TOKY), Gloria Kondrup (Hoffmitz Milken Center for Typography), Wael Morcos (Morcos Key), and Milton Un (Carmichael Lynch).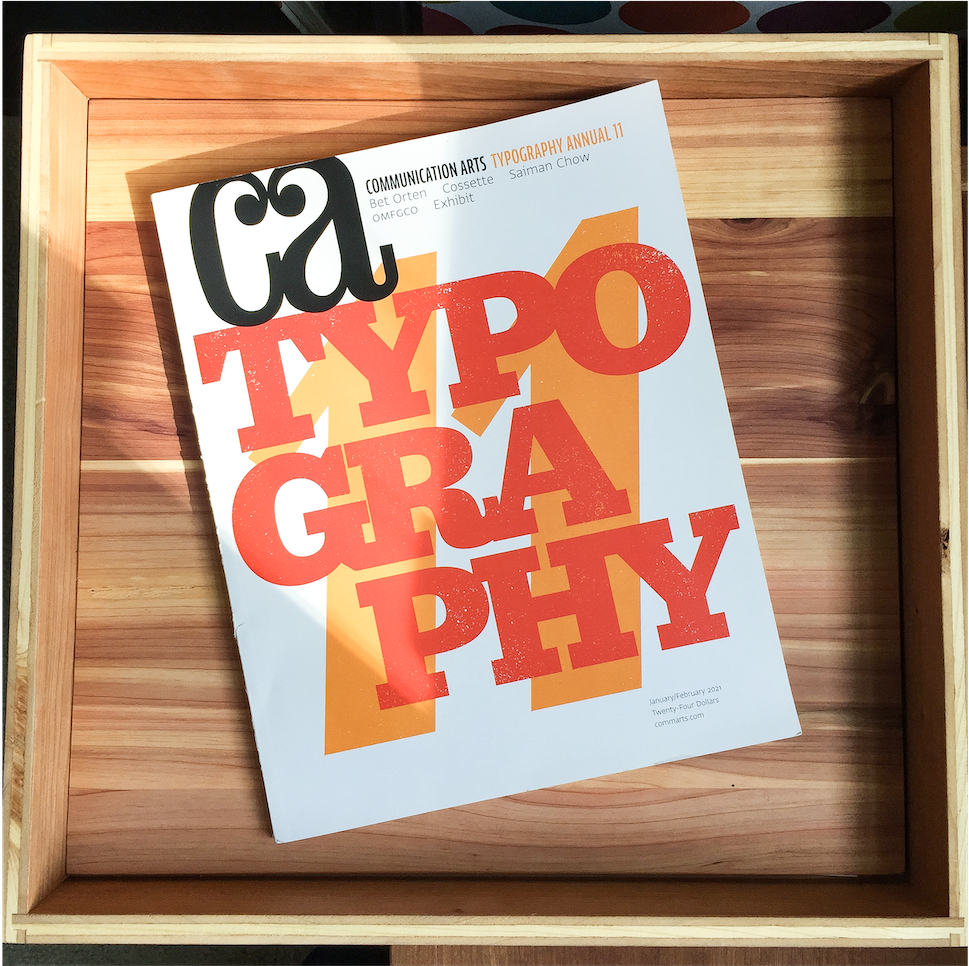 Selections represented 25 countries, including work from Bulgaria, Peru, Uruguay, and Vietnam. Check out the list of 2021 winners in the latest issue of Communication Arts or at commarts.com/competition/2020-typography.
Reflecting on the experience, Katy says that she "Loved seeing the diversity of work — not only in medium and approach, but also in origin of the work. It was inspiring to see work outside of the United States." Asked about the trends she observed in the judging process, Katy noted that "Design trends spread like wildfire these days. Dribbble, Behance, etc. give our community a hyper-instant reference of style. If style is used to express new, different or something reminiscent of another, then it gets boring real fast."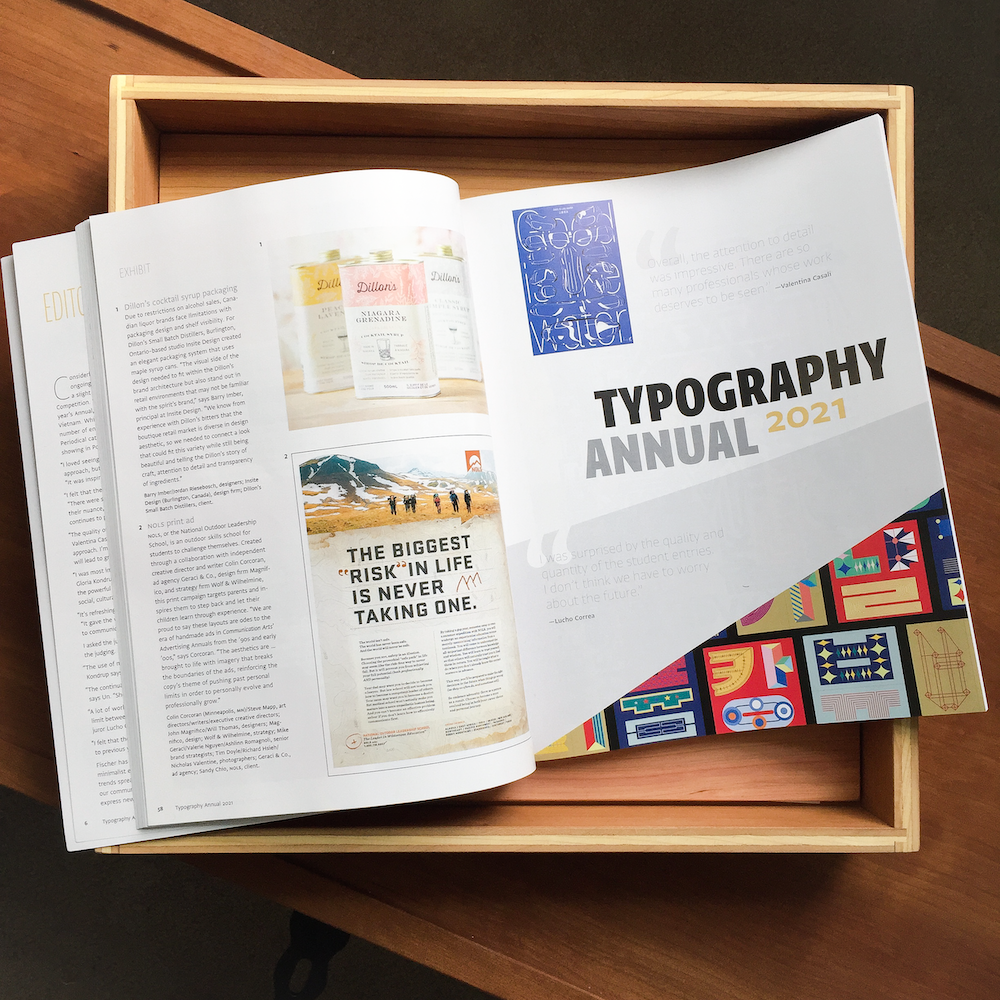 Congrats to this year's winners! While you're here, check out team TOKY's past CA Typography honors:
Subscribe to our mailing list.