Celebrating Four Years of Pinball & Posters at Electric Playground Beatdown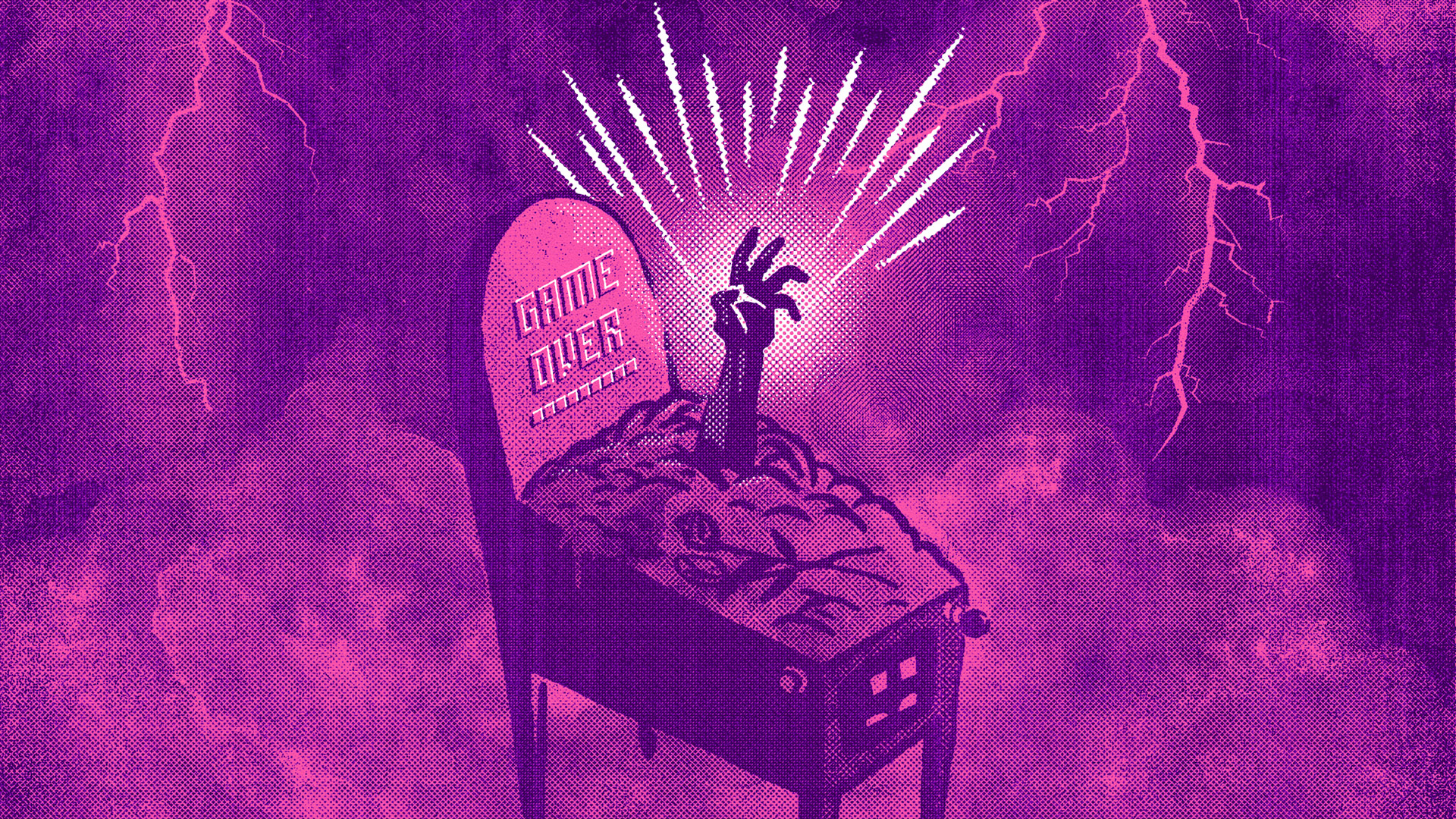 Once a year, we rally the team and join our peers in the St. Louis creative community for Electric Playground Beatdown, Ad Club's annual pinball tournament at the infamous Silver Ballroom.
The competition is fierce, the beer is cheap, and the camaraderie is strong. Now in its fourth year, Electric Playground Beatdown is the brainchild of Alec Gleason, full-time TOKY business development director and part-time pinball connoisseur. As our team stretches for the big day, we chatted with Alec about what the event has become, what pinball means to him, and the story behind that unconventional name.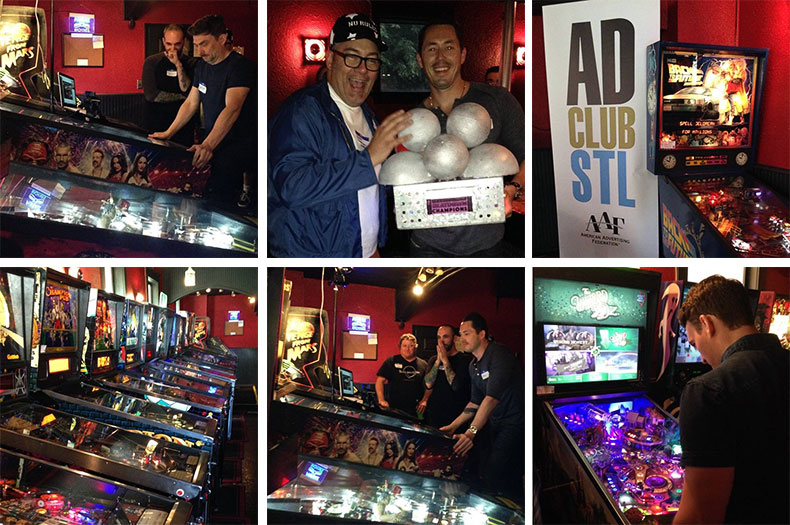 Where did the idea for an agency pinball tournament come from?
For years I've played in a pinball league every Wednesday night at The Silver Ballroom. It's continued to grow over the years and at one time, we were actually the biggest pinball league in the country.
I kept thinking about events for TOKY to get involved with to network and stay engaged with the community, and pinball seemed like the perfect fit. It's one of those things where anyone can participate. It's goofy. It's fun. It appeals to creative folks. I reached out to Michael Hurst back when he was still the president of Ad Club STL and he was 100-percent on board.
The name, Electric Playground Beatdown, is a mouthful. What's the meaning behind it?
Electric Playground was my hometown arcade. It shared a parking lot with Kmart and a fabric store. My mom would give me $2 to play while she did her shopping.
The tournament is now in its fourth year. What kinds of feedback have you received from the creative community? How has it grown over the years?
First timers really don't know what to expect. It's goofy, but it's a nice, easy way to network with the other agencies in town. Each year that we've hosted, we've registered more teams. This year I think we'll actually sell out.
—
The Evolution of the Pinball Poster
Since its inaugural year, TOKY has proudly designed the Electric Playground Beatdown poster, a physical piece intended to entice our creative peers to compete.
2016-2017: Electric Playground Beatdown I & II
The inaugural poster was inspired by vintage boxing promos, where two opponents go head to head with fists drawn. In our take, two flipper-armed contenders face off atop a traditional pinball playfield, eyes locked on the high-score crown.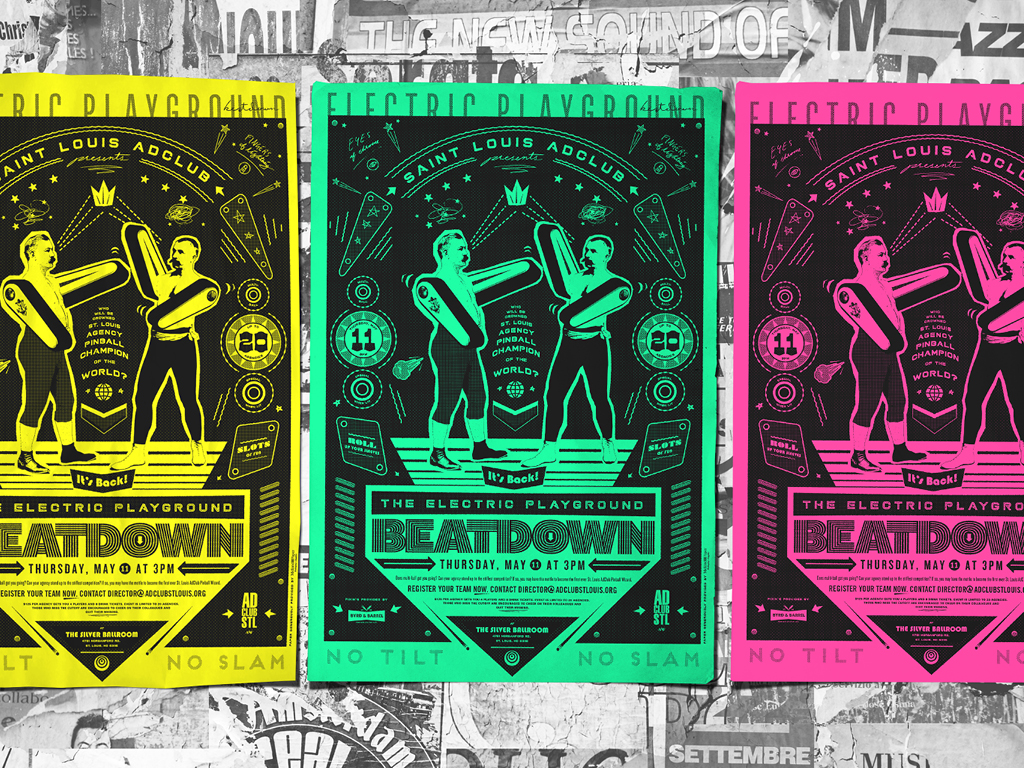 2018: Electric Playground Beatdown III
Printed on neon paper with white ink, 2018's poster invokes the seizure-inducing flashes of an arcade. At its center, a chrome-coated pinball challenges contenders: Are you ready to roll? The poster received nods from Communication Arts Typography 9, St. Louis ADDY Awards, and AIGA St. Louis Design Show 22.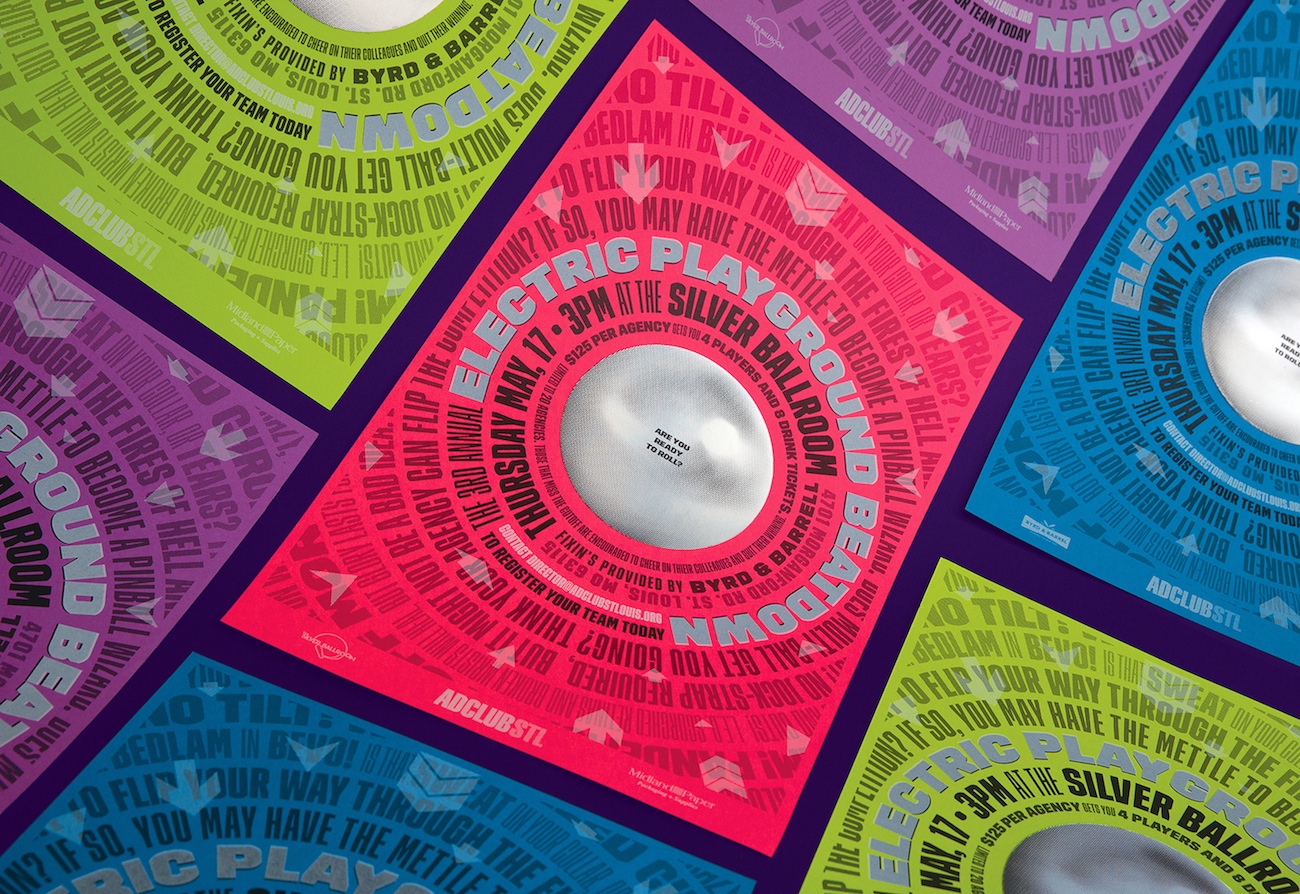 2019: Electric Playground Beatdown IV
In the tournament's fourth year, we began using the Roman numeral as a design element. The "IV" led us to the world of campy 80's horror movies, a nostalgia that naturally ties into the arcade culture of our youth. Surrounded by fog and lightning, a zombie hand shoots from the pinball playfield flashing the number four and reminding players that "The Ball is Back!"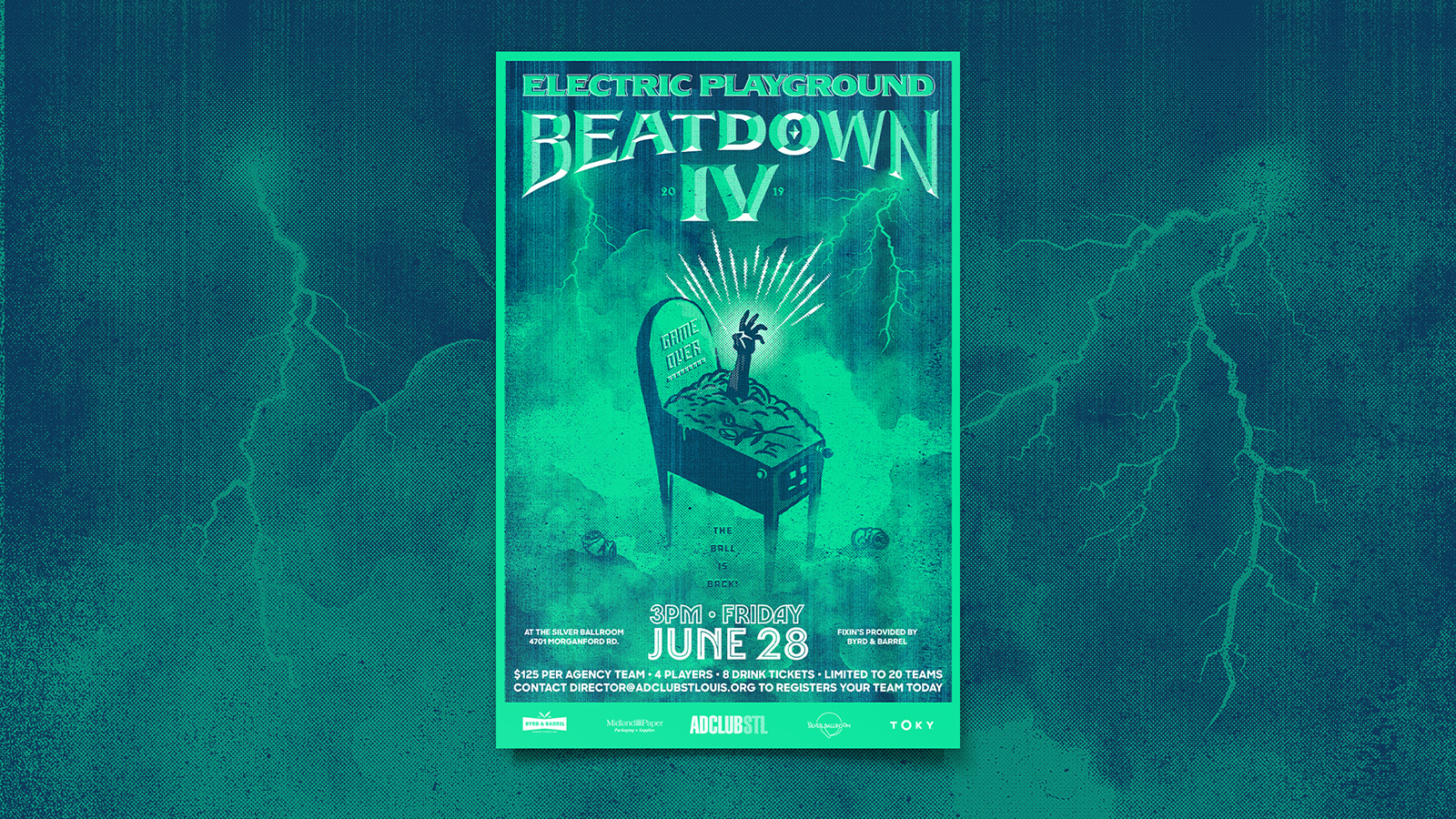 The next Electric Playground Beatdown is Friday, June 28, 2019, from 3:00 p.m. until 7:00 p.m. Grab your best players and book one of 20 agency spots on Eventbrite.