TOKY Represents at AIGA St. Louis Design Show 22
Last week our team headed to the 22nd annual AIGA St. Louis Design Show to celebrate the local design community — and a couple featured projects of our own.
Judges for this year's show included Mig Reyes, Design Lead at Trunk Club; designer and inventor Kelli Anderson; and Dusty Summers, Co-Founder and Creative Director at The Heads of State.
Here's a roundup of the TOKY projects featured in AIGA St. Louis Design Show 22.
Firecracker Pizza & Beer Mural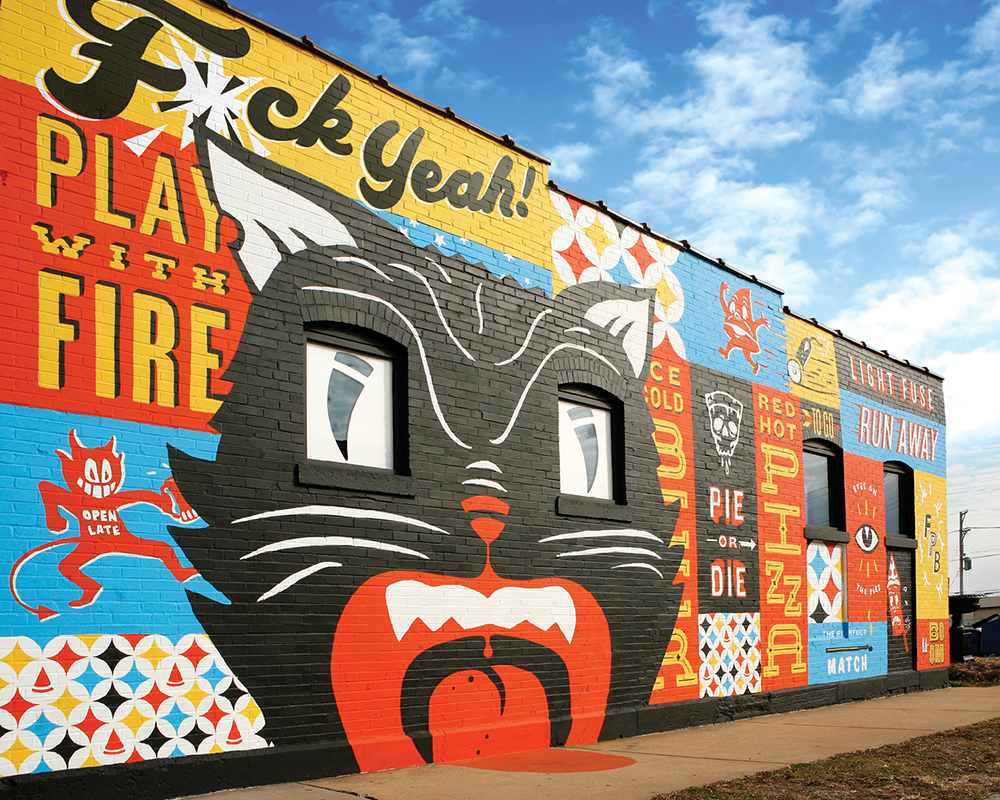 Featured & Judge's Choice
Firecracker Pizza & Beer is a new lo-fi and beer-forward restaurant. This exterior mural is a representation of the playful, energetic Firecracker brand. Inspired by vintage firecracker labels, the mural echoes the pizzeria's punk rock vibe with playful copy and illustrations throughout.
Rainforest Alliance 2016 Gala Invitation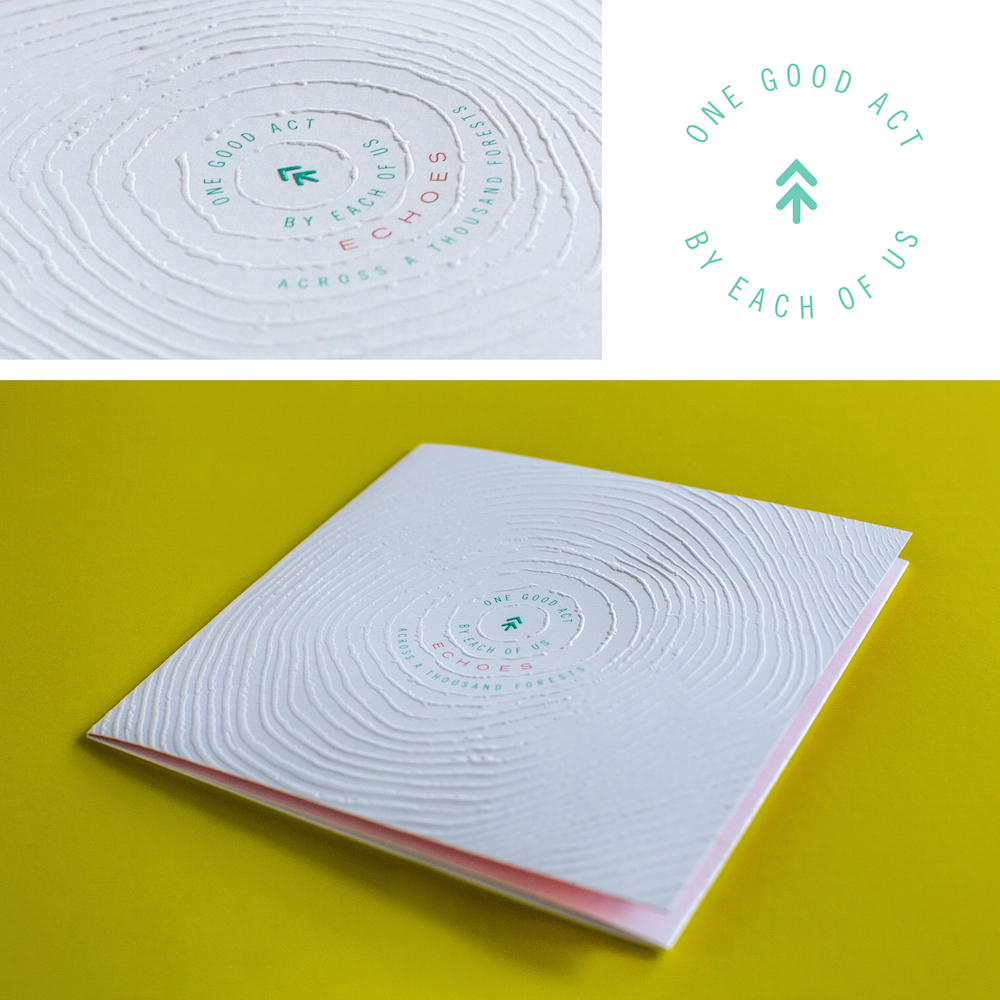 Featured
After undergoing a recent rebrand, Rainforest Alliance needed an annual gala invitation that celebrated not only its new look, but also the ripple effect small donors have on the organization. The invite uses the tree rings as a metaphor to show the important impact that the efforts of individuals — not just big corporate donors — can have on Rainforest Alliance's important mission.
Catholic Health Association Guiding Principles Poster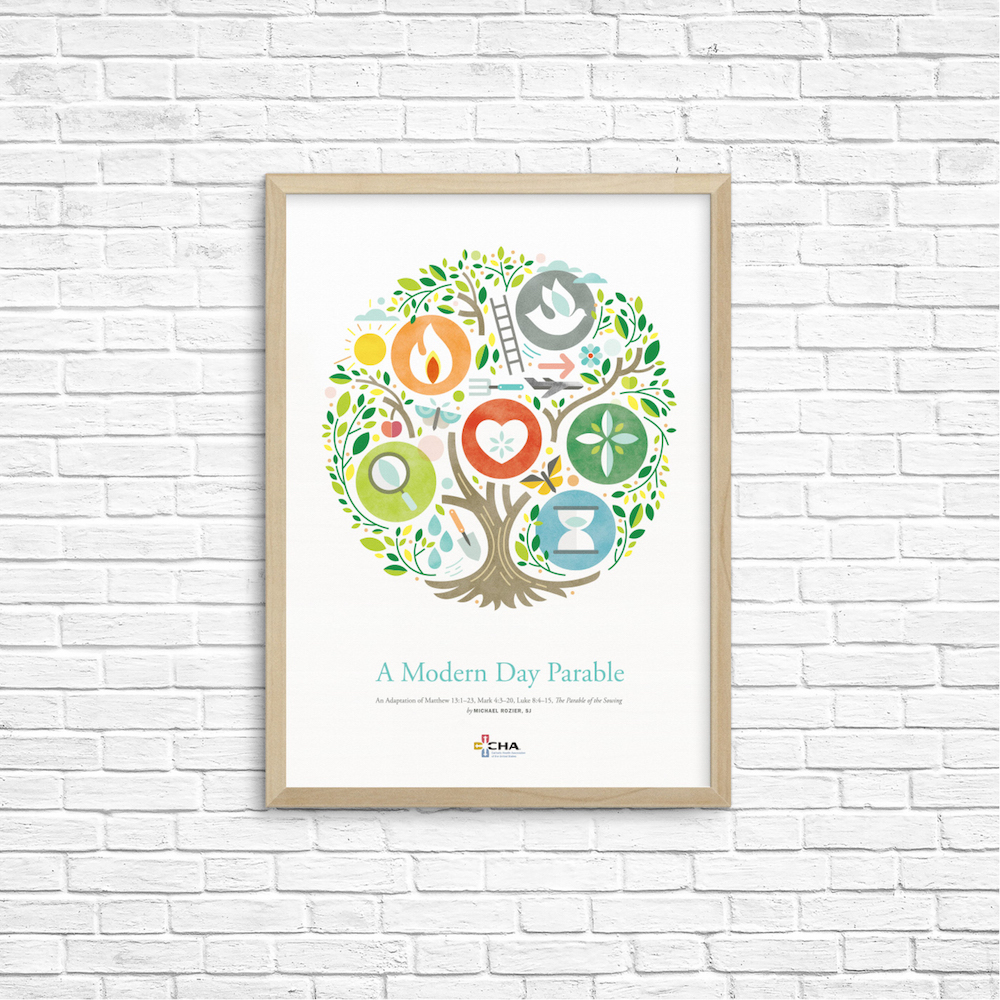 Featured
Catholic Health Association needed a kit of materials to educate members on how to approach global health issues in a strategic, holistic way. The branding system represents the human element that is so essential to the success of a global health program, illustrating the six principles for conducting international health activities in a simple, visual way. This branding is used throughout CHA's international health outreach materials, including brochures, presentations, and video.
Vicia Brand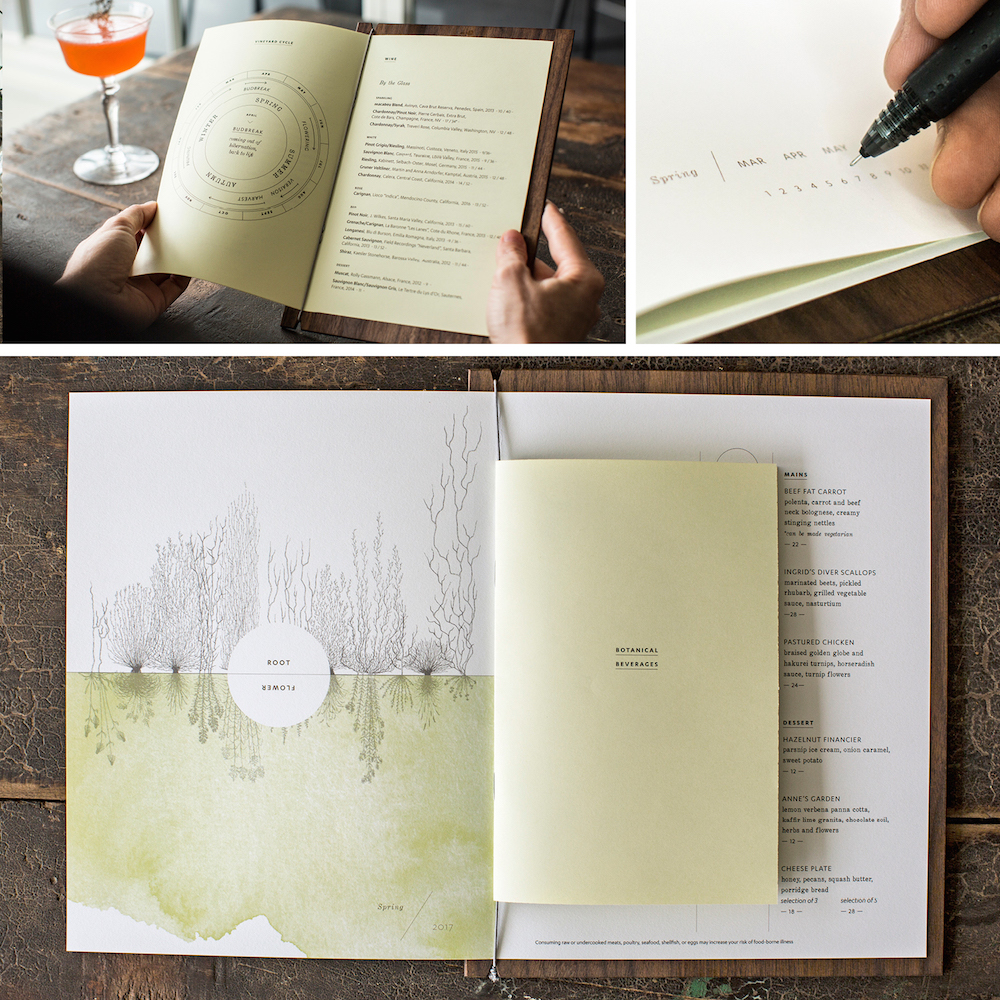 Featured
Vicia celebrates vegetable-forward cuisine, shining a light on underutilized vegetables and making the most of all their parts. The restaurant's identity reflects the idea that Vicia is flipping conceptions of what modern dining tastes like by encouraging visitors to enjoy what goes on both above and below the soil.
Vicia Press Box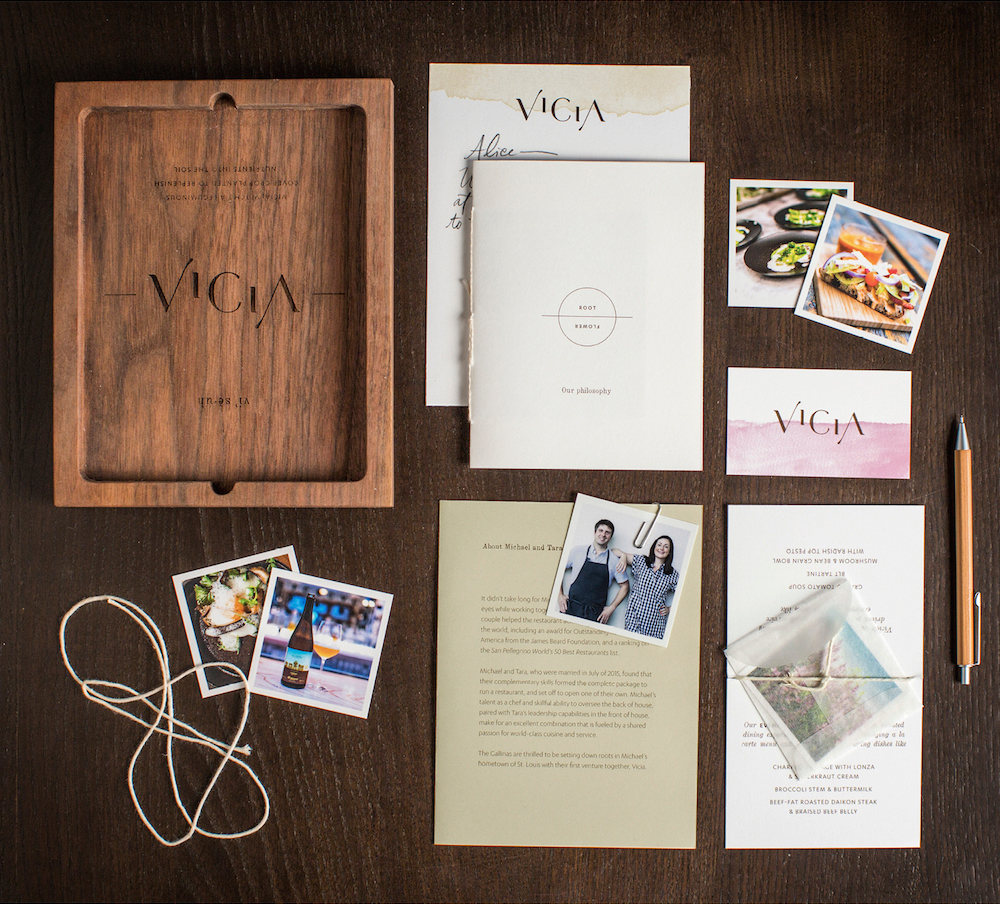 Featured
To garner national attention for the opening, Vicia sent food writers handcrafted press boxes with materials that reflect the brand and the restaurant's root-to-flower approach.
St. Louis AdClub Pinball Poster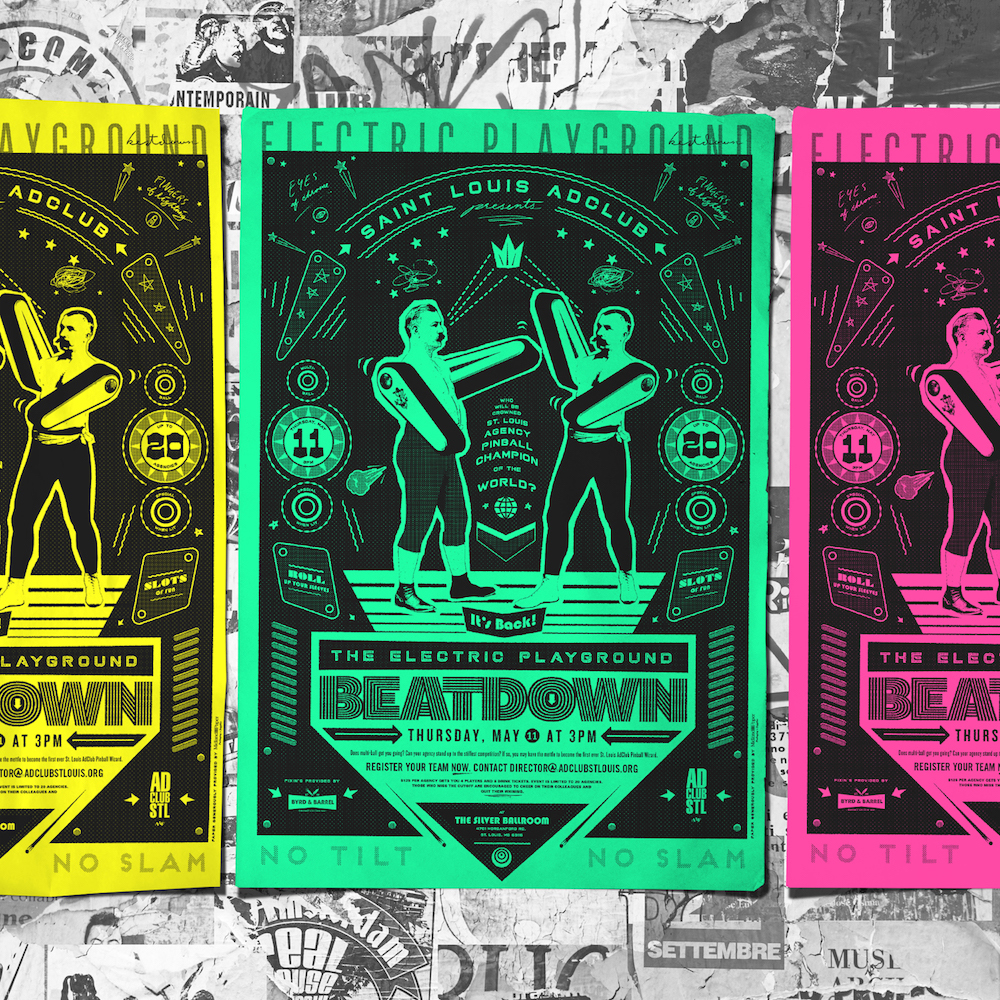 Featured
Each year, St. Louis advertising and design agencies face off in Electric Playground Beatdown, an annual pinball tournament hosted by AdClub. Distributed to agencies throughout the area, the posters promote the upcoming tournament, encouraging agencies to form teams and sign up to compete.
REO Lofts Mural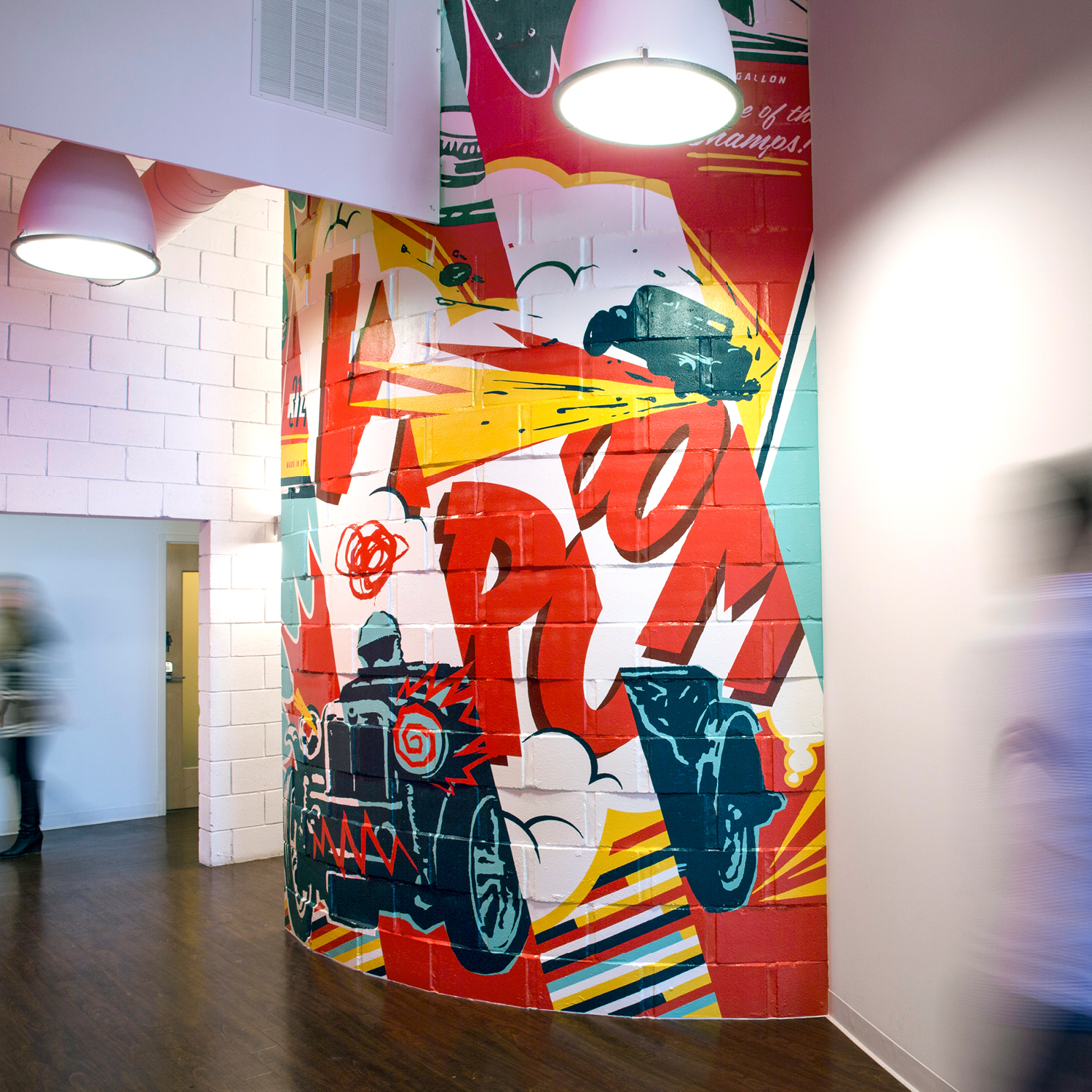 Featured
The REO Lofts are located in St. Louis' historic automotive district. The mural in the building's entrance is inspired by the area's automotive heritage, conjuring the reckless and gutsy legacy of early hotrod racers.
Slate Logo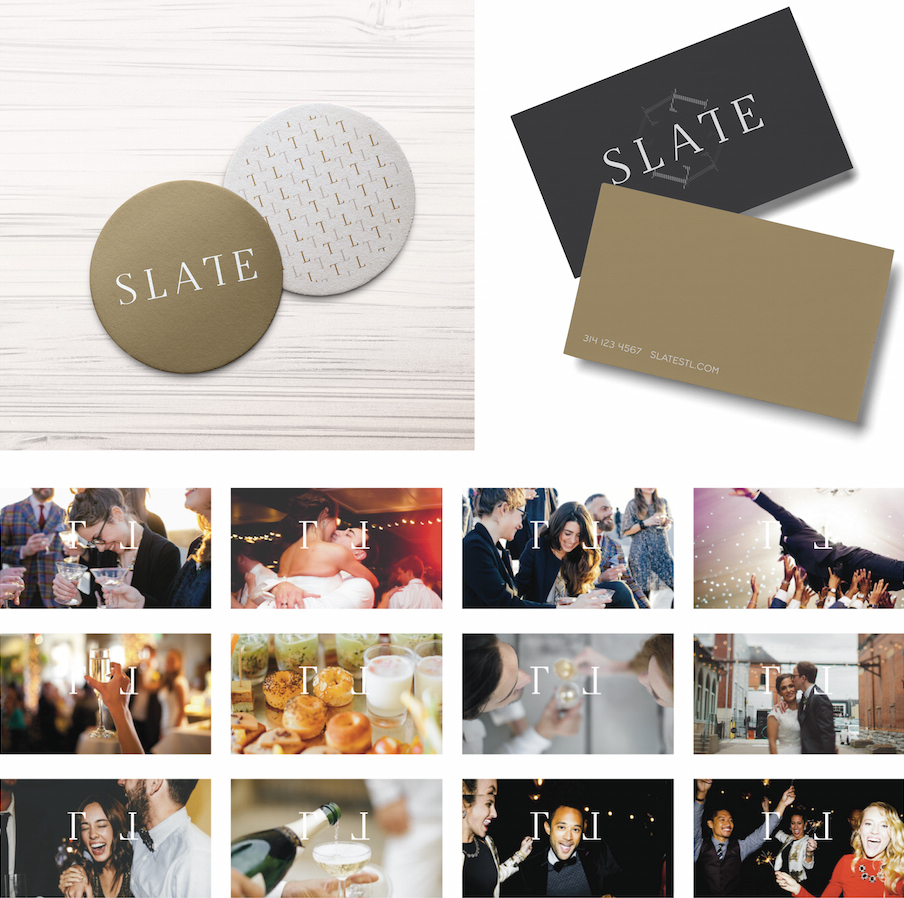 Featured
Slate is an event space that lets guests completely reinvent the room, starting with a fully customizable "clean slate" for each gathering. The space renews itself every time the revolving door turns — and that concept is echoed in Slate's logo, which revolves or "flips" to show how the space can be transformed. The "L" and "T" in Slate's logo also create a viewfinder that guests can peer through to imagine how they might use this "clean slate" for their own event.
Congratulations to all of our clients on this recognition. For more info on the AIGA St. Louis Design Show, visit their website.