When we finally got our hands on Communication Arts Typography 9, we were delighted to find not one but two TOKY projects among the winners.
The annual juried competition celebrates the best use of typography in design and advertising. These honors are the latest of many for Firecracker Pizza & Beer and the first nod for our Electric Playground Beatdown poster. Read more about both projects below.
Electric Playground Beatdown
Each year, Ad Club STL brings local creative agencies together for Electric Playground Beatdown, a pinball competition hosted at the legendary Silver Ballroom. TOKY created a poster and social campaign promoting the event. Printed on neon paper with white ink, the posters carry a fluorescent arcade feel with pinball-inspired copy and type. At its center, the poster features a silver pinball printed on reflective paper.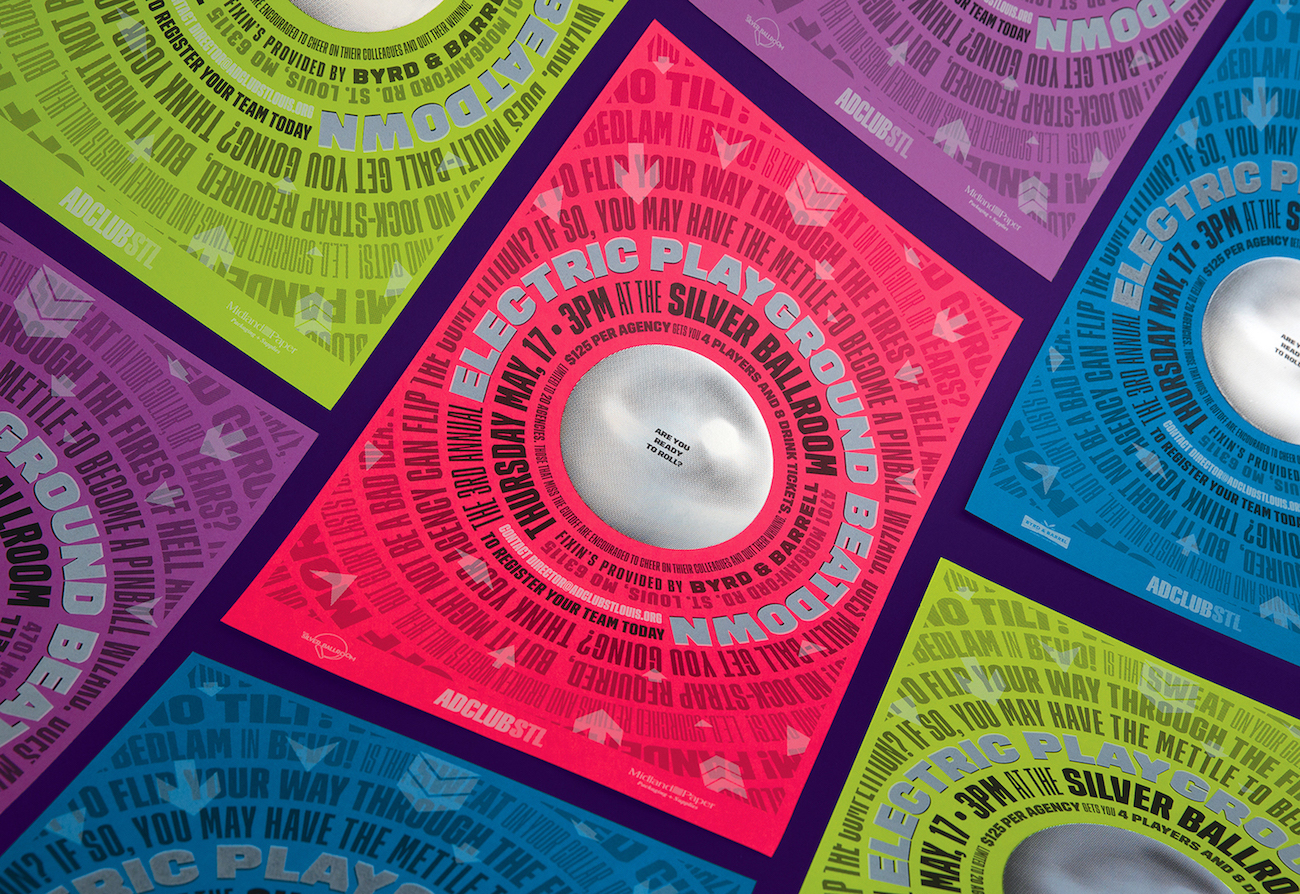 Firecracker Pizza & Beer
Firecracker is a craft-casual concept with unique handmade pizzas and 66 craft beers on tap. From signage to matchbooks, the brand is a lo-fi, lowbrow expression of American attitude. The type itself is inspired by the typography found on vintage firework packaging: lo-fi, informal, and dynamic.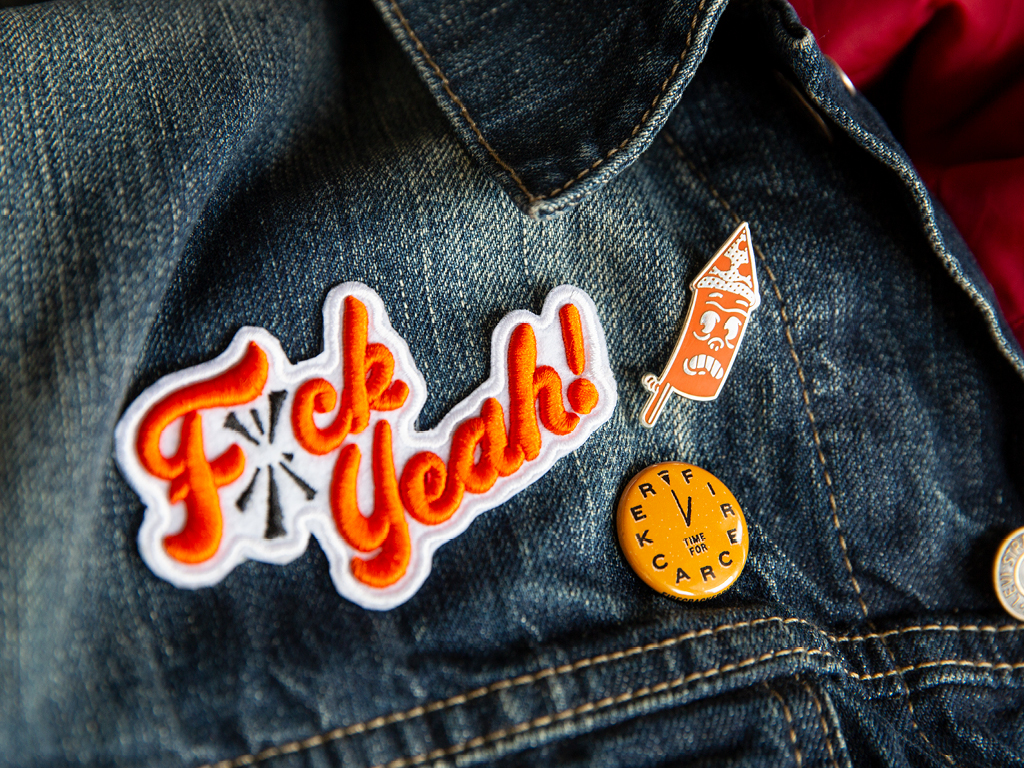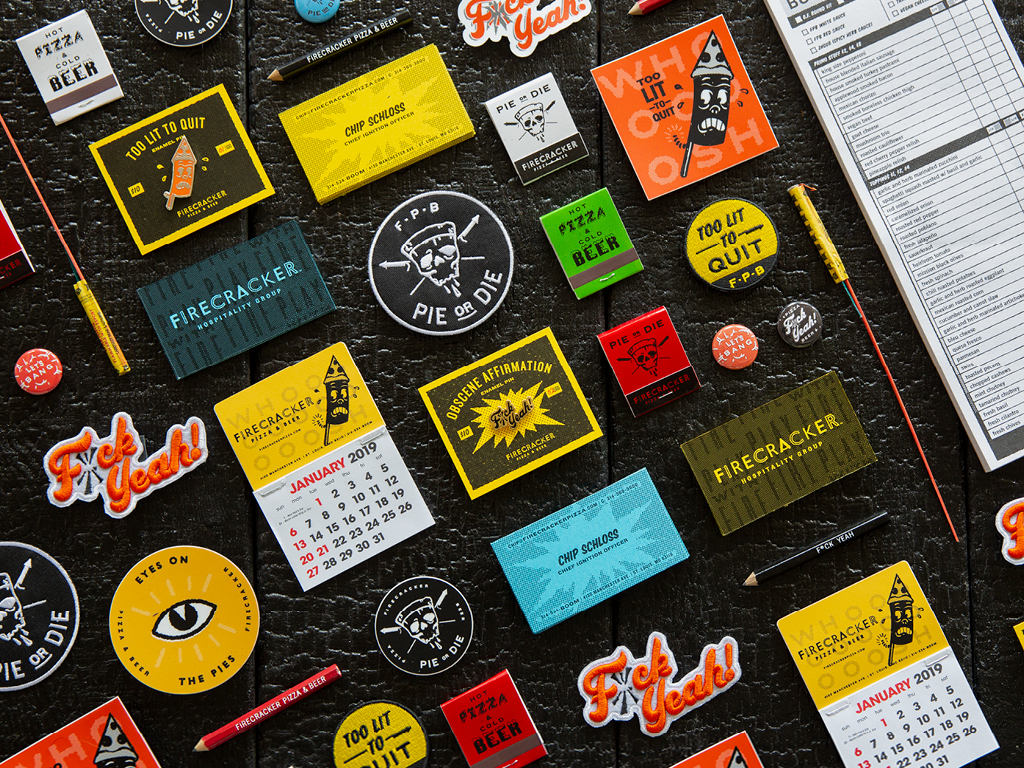 Here's to another beer-and-pinball-filled year. St. Louis friends, keep your eyes peeled for the next Electric Playground Beatdown this spring.
Subscribe to our mailing list.