TOKY's Rockwell Beer & 1220 Spirits Work Featured on The Dieline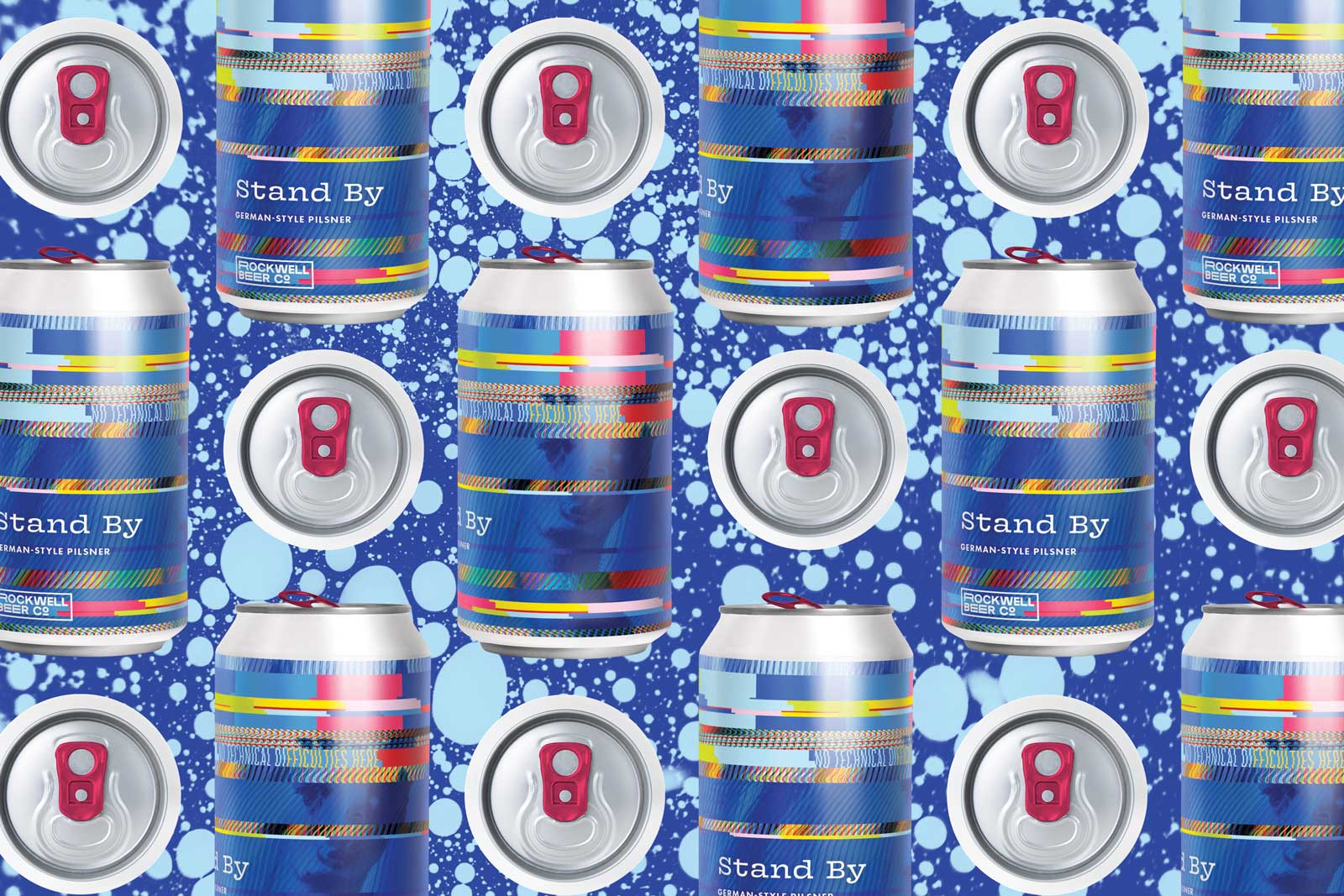 Back in the before times, our team had the pleasure of working on two boozy yet vastly different branding projects: A rebrand for Rockwell Beer Co. and packaging design for two new offerings from 1220 Spirits, the distillery offshoot of 4hands Brewing Co.
Last week, we were thrilled to see both projects featured on The Dieline, the go-to site for packaging design resources and inspiration. In a moment like this, it's great to see a bit of positive press for the local businesses we love. If you're in St. Louis, Rockwell is available for delivery at rockwellbeer.com, and Flora and Spettro can be purchased at 4handsbrewery.com.
The Dieline on Rockwell Beer Co. branding:
"The idea that seasons change and therefore so should beers is a brilliant design strategy for Rockwell Beer Co. Utilizing a flexible typography and branding system, the different brews can adapt to different in-season brews, but all maintain a fun and decidedly hip, glossy sheen."
For more, read the full Rockwell Beer Co. article on The Dieline, check out the case study, or read our interview with the Rockwell team.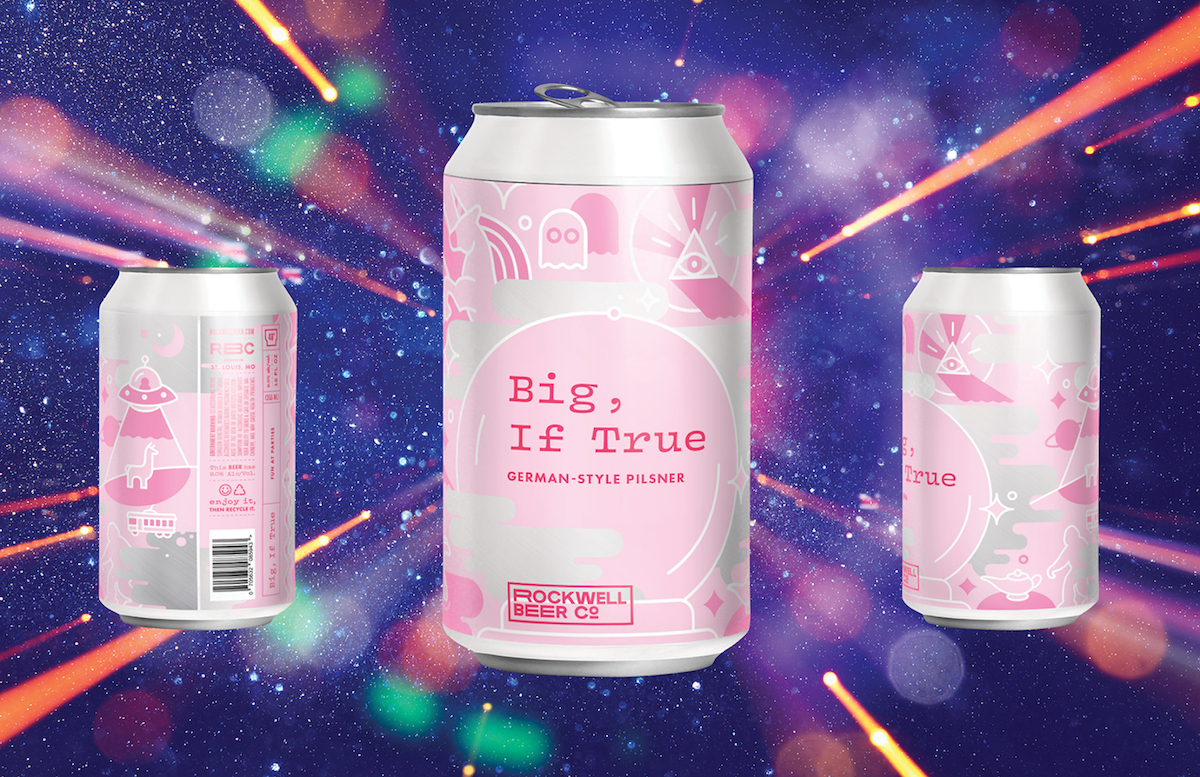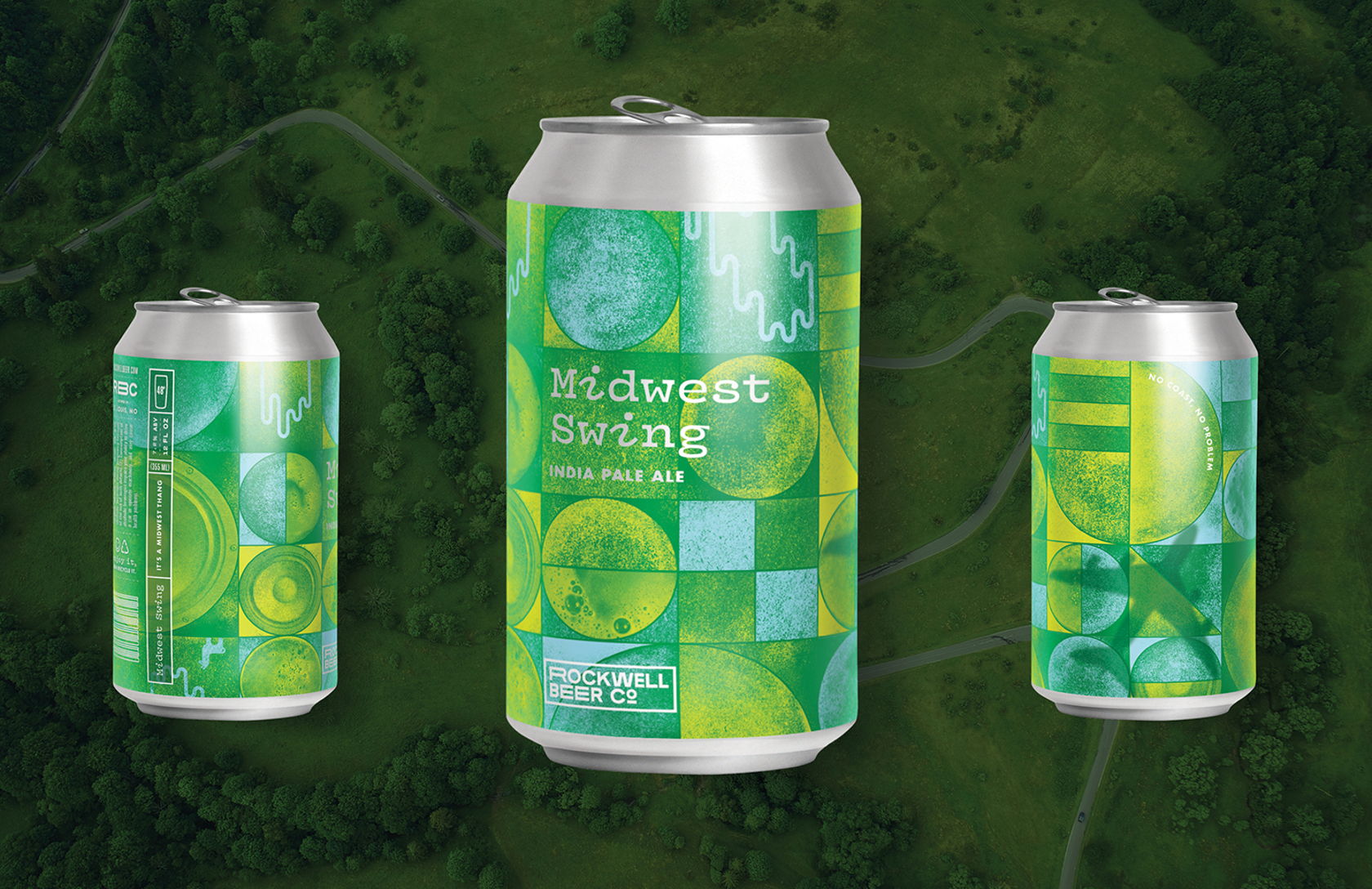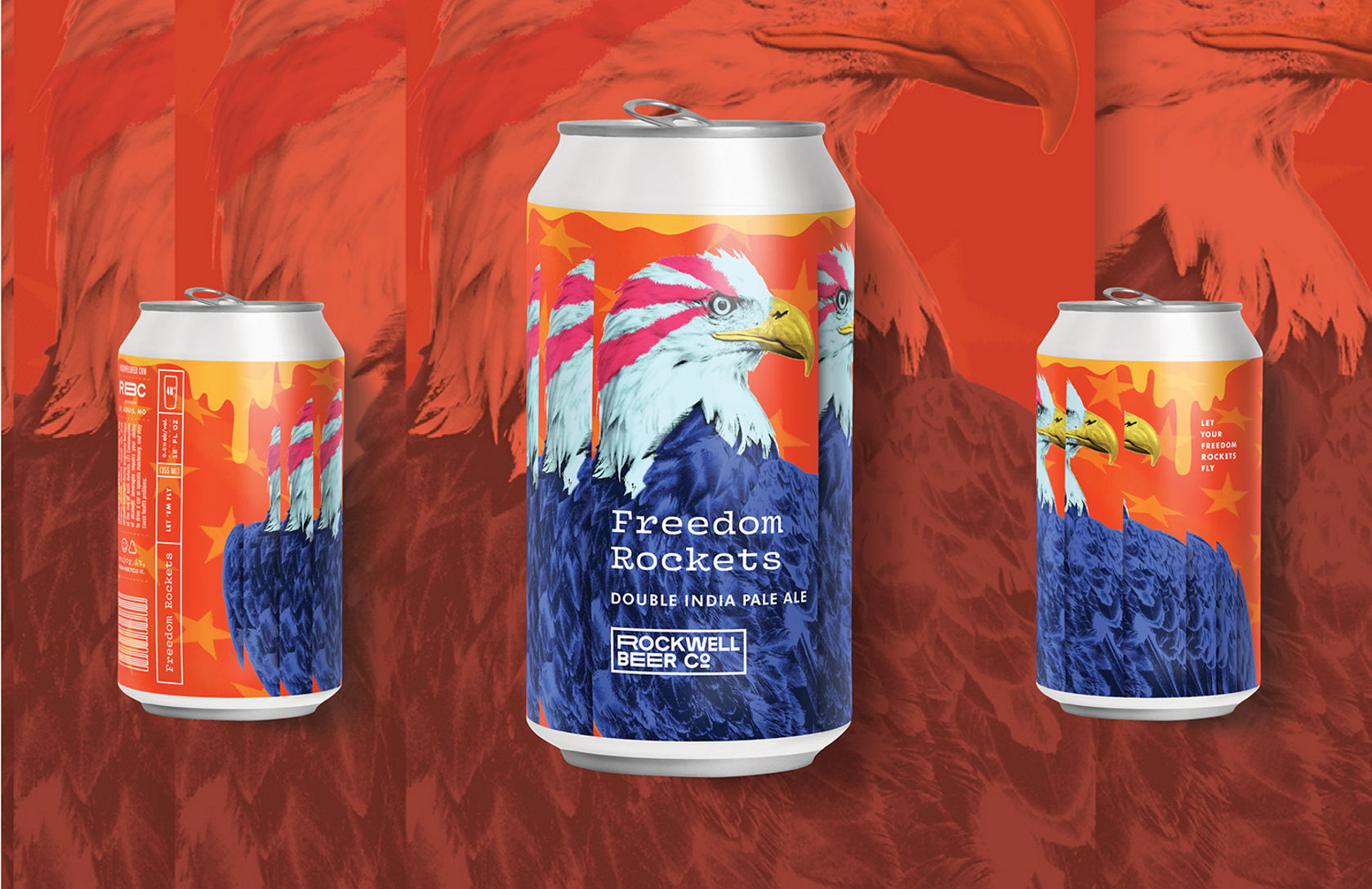 The Dieline on Flora and Spettro packaging:
"The bottle design for Flora Aperitivo is apt, given that its namesake is the goddess of flowers. The gold and red embellishments make this bottle design instantly captivating, without overpowering the branding. The bottle design for Spettro Amaro is a 180, featuring rich blacks and blues that give the bottle a nocturnal feel. Ultimately, it is the debossing and texture on each label that helps these two spirits stand out with distinction."
Check out the full article on The Dieline, or visit our Flora and Spettro case study for a closer look.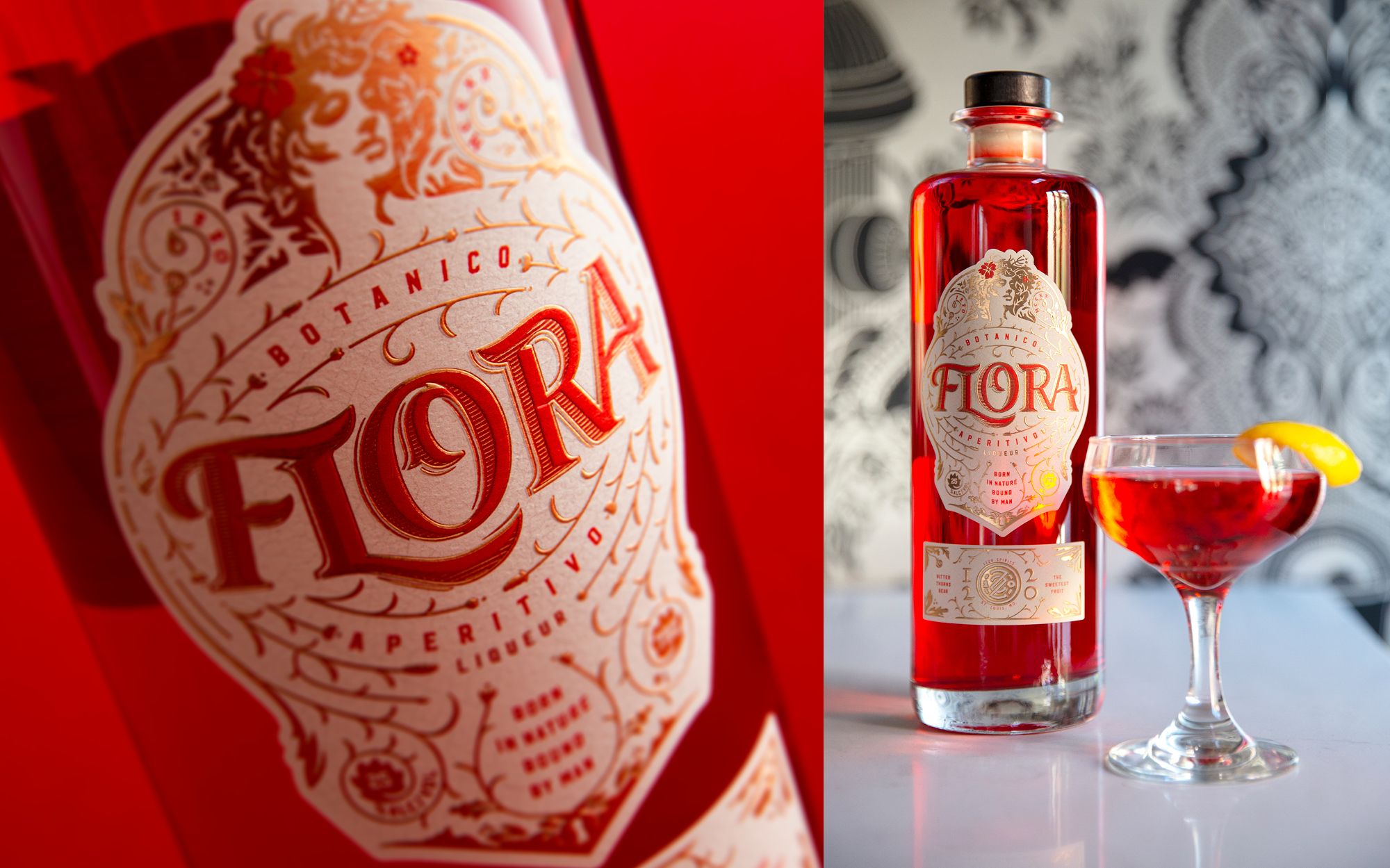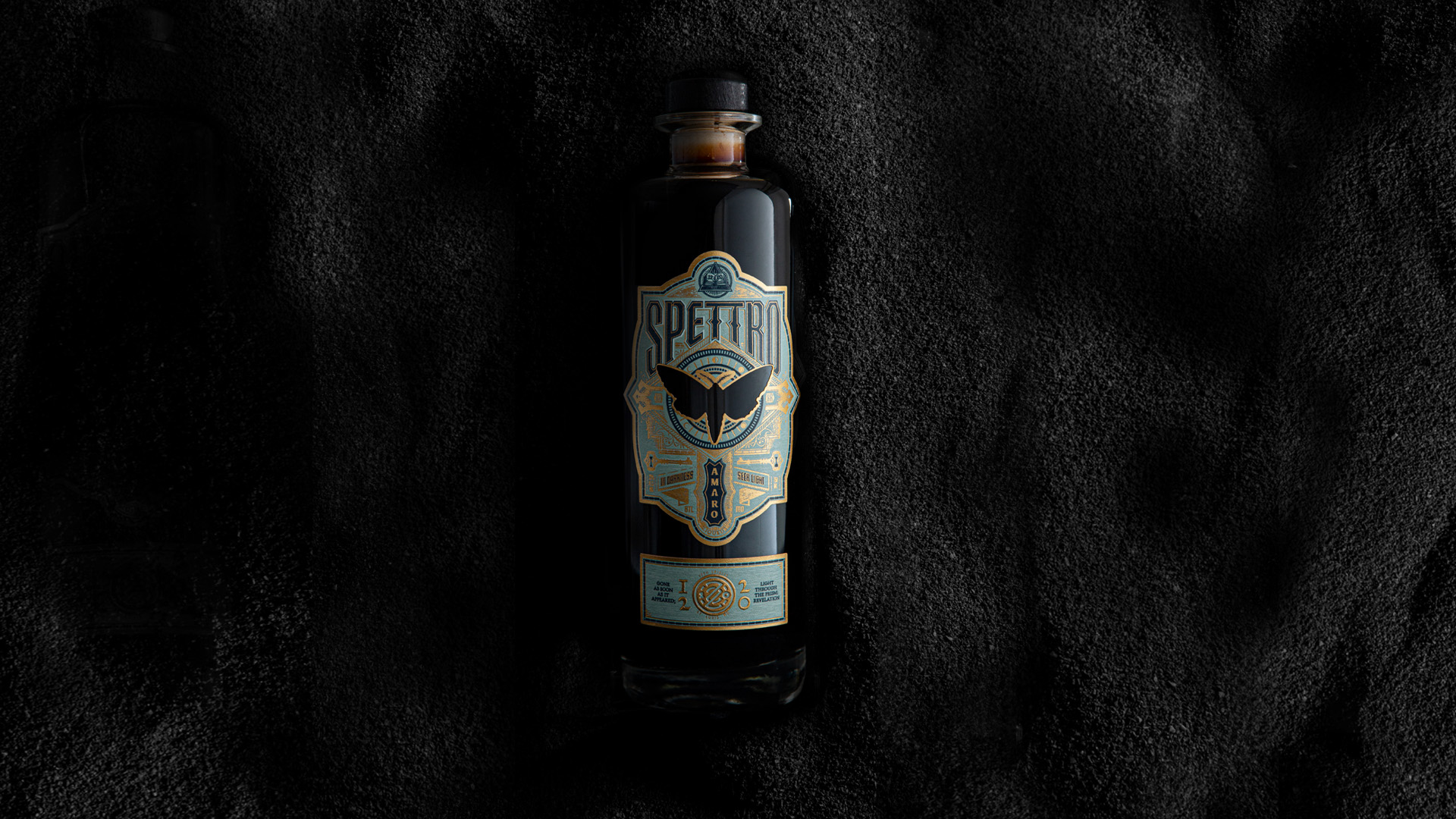 Congrats to Rockwell Beer Co. and 1220 Spirits on the recognition!