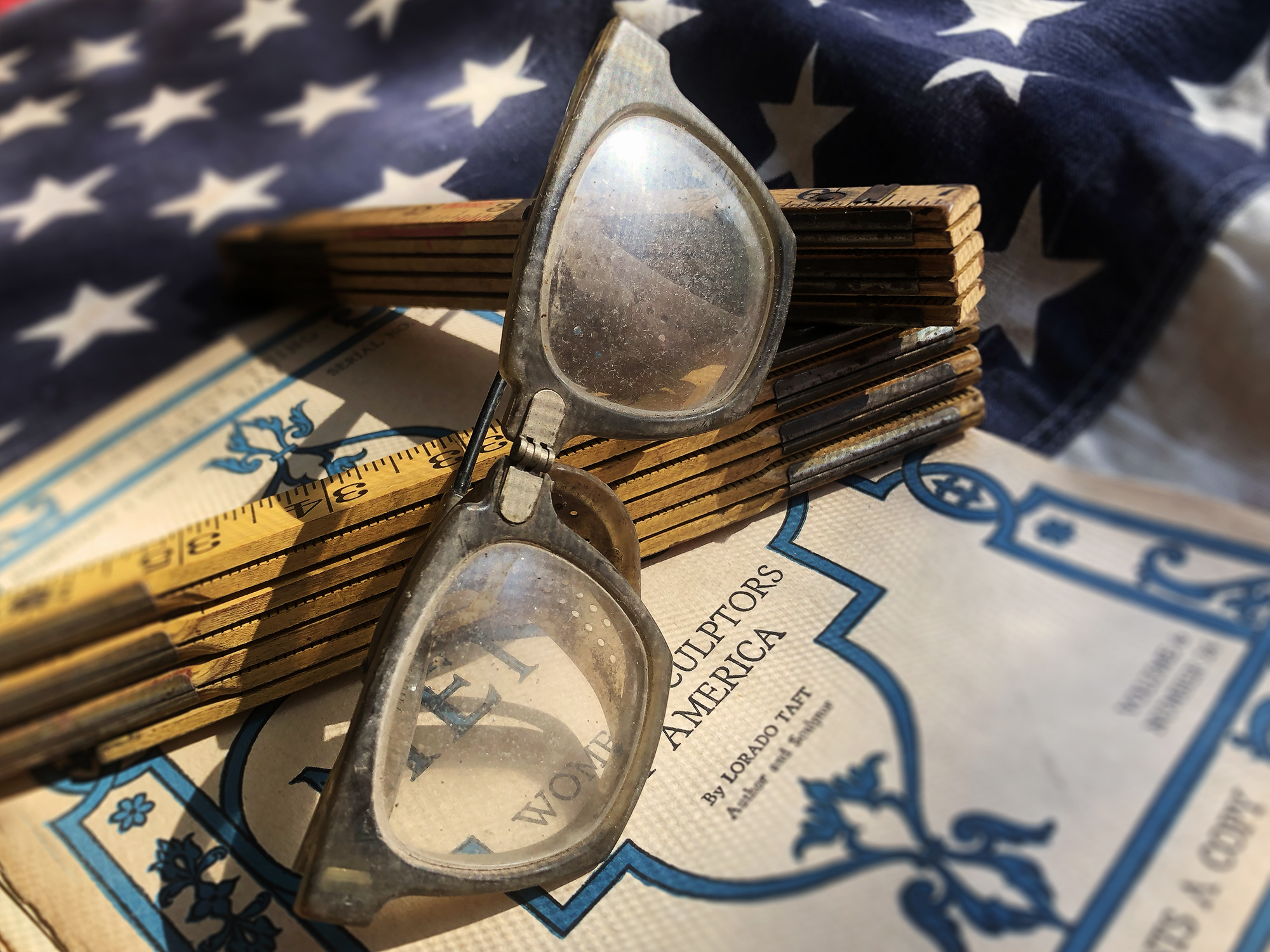 While we're forced to be apart, our team is finding solace in twice-daily Zoom meetings complete with home tours, elaborate game shows, and highly engineered cocktail tutorials.
Distant as we may be, there's something special about the chance to peer into the singular world of a colleague, background dotted with the objects that make each home, home. From the sentimental to the collectible, these treasured items and the stories behind them offer a bit of the connection we all crave, now more than ever.

Alec Gleason, Director of Business Development
Never in my life have I been as happy as I am now that I own these two machines! Pinball has a long, storied history in the Gleason family and these two particular titles are among my absolute favorites. The endless variations of gameplay, awesome audio and visual effects, and the fact that both are located in my basement allows me to burn countless hours while still maintaining a safe social distance from other family members!


Ashford Stamper, Senior Designer
In 1946 my grandpa Bill returned from the war to the tiny Missouri town of Utica and spent the next 56 years fixing farm equipment and acquiring mountains of junk underused resources. He was celebrated for his ability to MacGyver a pile of scrap metal into a working piece of machinery — and for his refusal to ever charge more than a couple bucks for it. His shop was venerated as a gathering place for old-timers, storytellers, bullshitters, and the otherwise unoccupied. When we finally sold the building in 2017, we held an auction to off-load the decades of accumulation and I came away with a fair share for my own fledgling junk pile: folding rulers, broken safety glasses, handmade dice, rusted hammers and knives, half a jar of formaldehyde, a Jimmy Carter bobblehead-bottle-opener, hand-painted signs, a mysterious human tooth, and of course stacks and stacks of old magazines. A goldmine.

Dan Klevorn, Assistant Creative Director
One thing that I keep on my desk and love so much is this simple plastic five-dollar toy lantern. This was a gift from Henry to me. It took me by surprise. I did not expect anything from my kids last year for Christmas; they were too young. But Henry had a holiday workshop at school and he bought this for me. It really got me because he has a toy lantern that we use when we build forts and use that as the light inside. So he said that he bought it for me so I had one when we played. Queue me tearing up…

Deana Frisch, Senior Web Producer
I am not much of a collector of items, but my grandmother had a large bell collection. I have childhood memories of picking the "perfect" bell to give her as a gift or helping her pick a special bell when we were on vacations together. When she passed away my grandfather set aside one of his favorites to give to me so this is a treasured possession.

Irina Pavlova, Designer
Last summer I experienced something that very few get a chance to: I visited the Magic Bus—the spot on Stampede Trail in Alaska where Chris McCandless spent the last months of his life in solitude. Many are familiar with the film Into The Wild, which was based on his amazing and tragic journey. The bus is still there with the bed that he slept in and the famous chair out front. There are some signs of vandalism, but mainly there are many items that hikers have brought over the years (journals and even paintings), along with writing on the walls of the bus with personal messages and quotes. Chris's famous words, "Happiness road only real when shared" strike a new level of meaning for me today.

Jerry Gennaria, Senior Brand Strategist
When I was young I would watch my dad get ready for church on Sundays. He often wore a tie bar or tie tack that he kept in a black jewelry case. These cufflinks were in that case and I was fascinated with the crazy, funky design of them. It's just colored glass, but I loved to look at them. I don't think I ever saw him wear them, but these cufflinks started my cufflink obsession. I now have over a hundred pairs of cufflinks, many of which I keep in my dad's old jewelry box. He surprised me one Christmas by giving me the jewelry box and the cufflinks.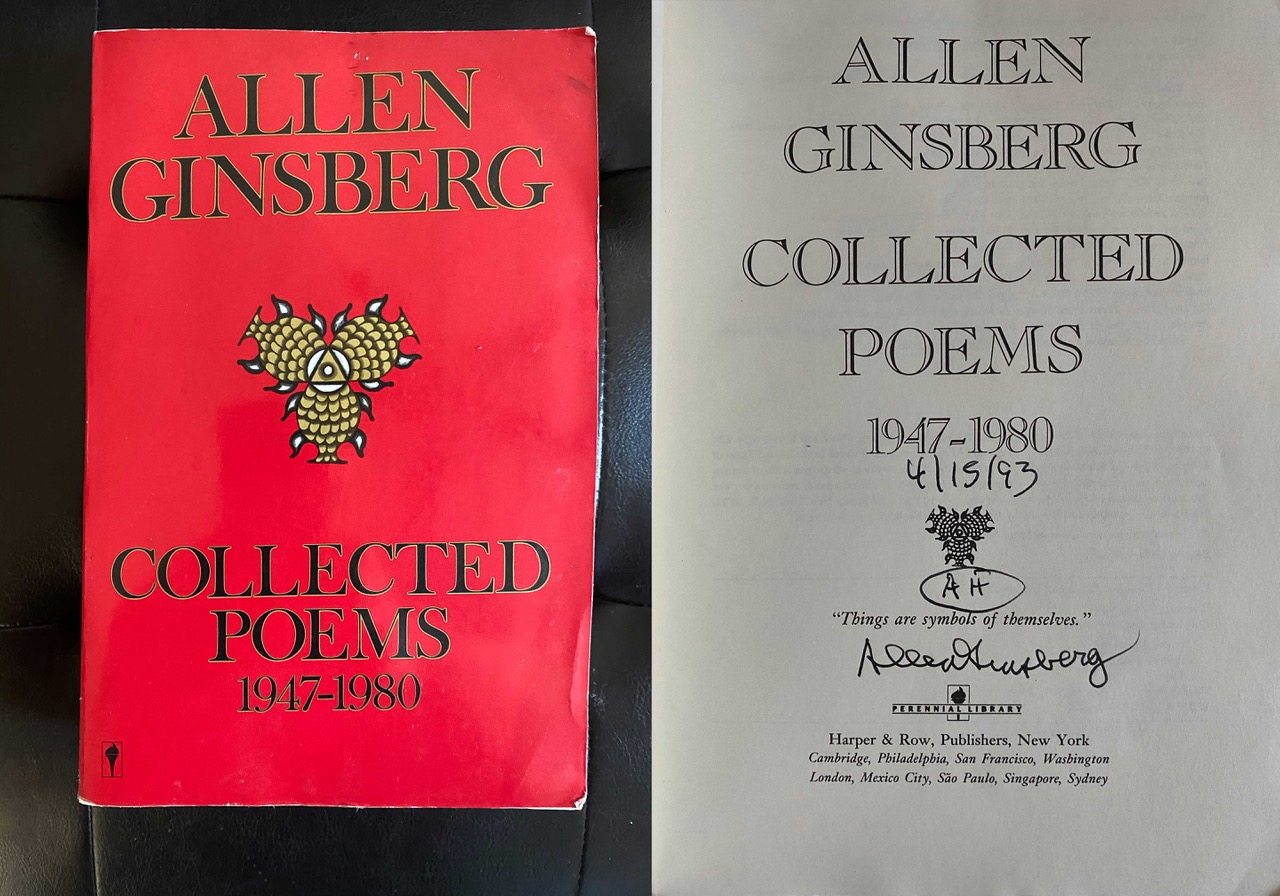 Jim Harper, Creative Director
I was fortunate enough to go to a live reading by Allen Ginsberg before he passed. One of my favorite poets and part of the Beat Generation, I was starstruck. He did a signing afterward and I purchased his biggest book of collected poems. For years I was really careful with it and barely touched it. Then one night I said fuck it and started reading directly from it. Now I annually get it out, look at his signature, and read from it.

Kevin Willingham, Designer
This is a sealed/MOC Ecto Glow Ray Stantz from the Real Ghostbusters toy line by Kenner. This was the last series Kenner ever made in 1991 and wasn't widely released as the cartoon was canceled and moved to syndication only that same year. It was made even more special when Dan Aykroyd signed it; I got to meet him very briefly during one of his tours for his Crystal Skull Vodka brand.


Laura McCarthy, Account Manager
We've been spending a lot of time in our dining room these days… It's my husband Seth's office, our breakfast nook, lunchroom, break room, and, naturally, still a dining room. In "normal times" we probably average three to four meals here per week. Not bad! Right now it's more like 10 – 14. And I'm so incredibly grateful for this space. And our house. And a cupboard stocked with food for the week. And the people and dog that keep me company. And a generous city yard for our daughter to play in. And… (Stopping now before the tears come.)
Our dining table, handmade by a friend of a former TOKY teammate, is my absolute favorite inanimate object in our house. The wood came from a walnut grove on Seth's family's farm near Kansas City. Many years ago the trees became infected, and Seth's dad Dale and grandfather Wendell had them cut down and milled. This being the late-70s/early-80s and walnut paneling and veneer quite fashionable, they figured someone might want this good walnut someday. Dale stored it in the hayloft of their barn and went on with his life.
Fast-forward many years later, and the wood had dried beautifully. Who needs a kiln when you have a hayloft and 30+ years?
The planks were a bit thin to begin with, so we asked for a minimalist, MCM-style table. I love the color, knots, imperfections and black filler where the trees had split or a tiny insect had bored. But most of all, I love the holidays and everyday gatherings around this table. By now it has a few stains and dings — a few clicks on the odometer — but I'm learning to accept these signs of wear as signs of good times with good people.


Marcus Griffen, Senior Interactive Designer
The two things that I'm probably the most attached to are actually two pieces that hang right next to each other.
Noonsday Rest is a lithograph done by my great uncle Davenport Griffen. He was a fairly successful artist, mostly known for his post office murals throughout Illinois. He actually has some work at the Smithsonian Art Museum. The subject matter of his work almost always involved scenes from rural America.
#51Chen: Thunderous Change is a late work by Mike Smith from his I Ching series. I never had any classes with Mike, but he befriended me and my now wife Jessica in the last few years of his life (I actually got to work on a few pieces from this same series in his home studio, which was an amazing experience). When he passed, Mike had just started on pieces for us that never got completed, and another friend of ours felt we should have this one.
—