Case Study
Rockwell Beer Co.
Overview
Rockwell Beer Co. is ready to make a splash in the beer industry. With a newly opened St. Louis tasting room, brewhouse, and retail space, founder Andy Hille and his team are shaking things up in a town that boasts serious beer history.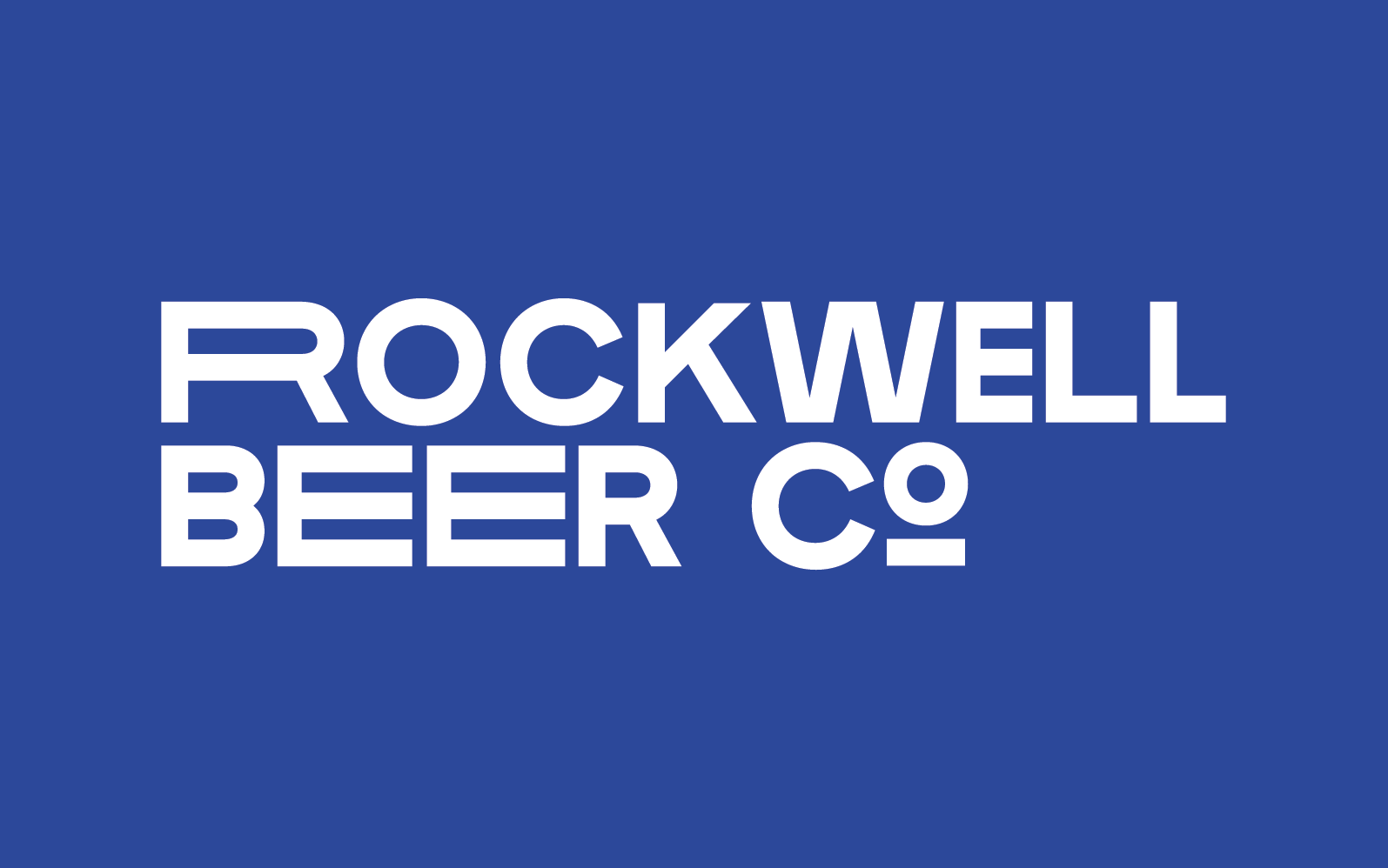 RESPECT THE CLASSICS, THRIVE ON VARIETY
Untethered to a flagship beer, RBC's foundation is in fluidity. As seasons change, beers change. And so does RBC. A kit of parts united by a strong, flexible logo system, the visuals are built to adapt with an ever-evolving brewery.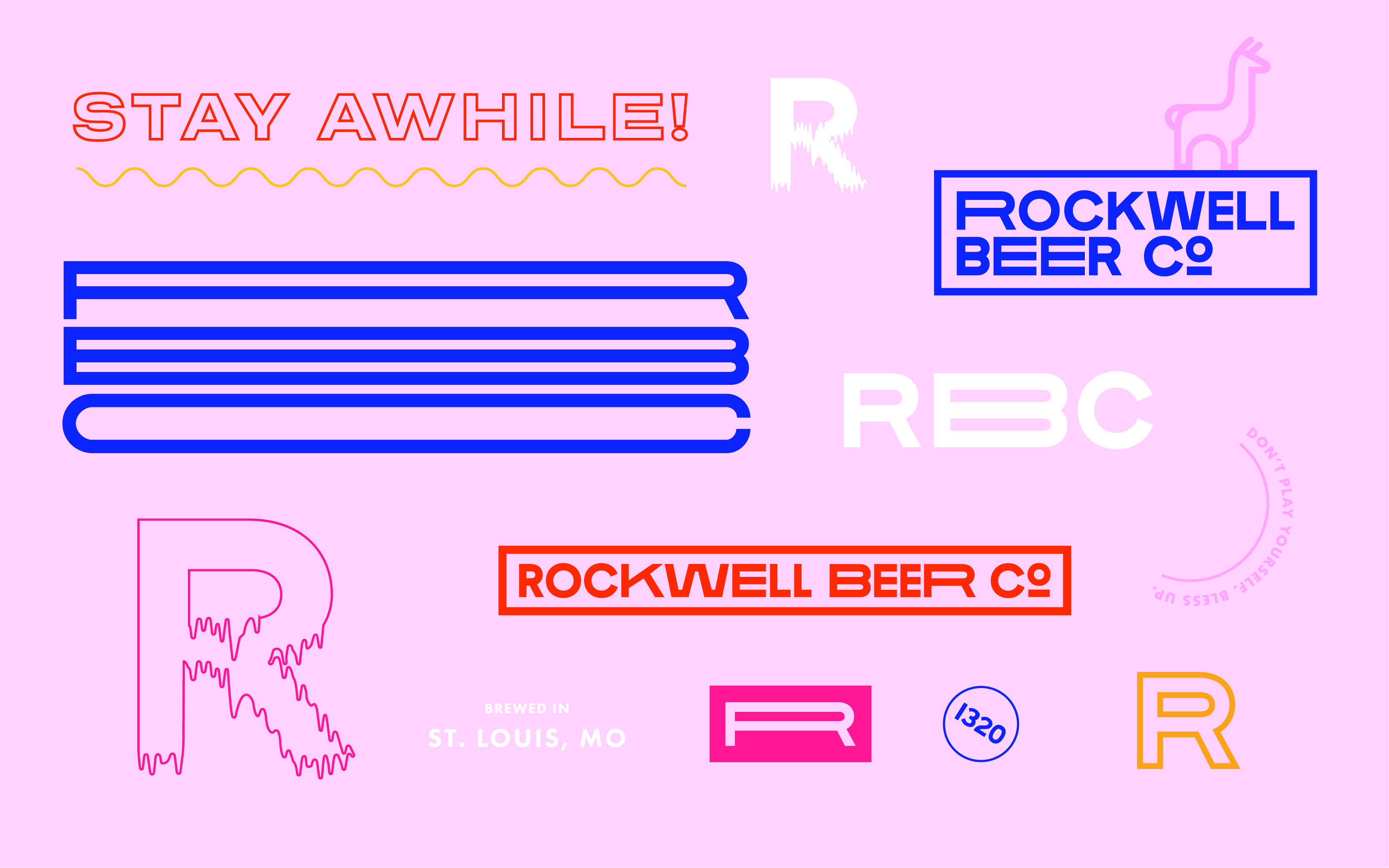 PROCESS INFUSED
Experimentation with purpose: It's a tenet of the RBC philosophy and a cornerstone of the visual brand. Whether distorted, blurred, liquified, or stretched, images across the brand illustrate the brewery's dynamic approach to beer.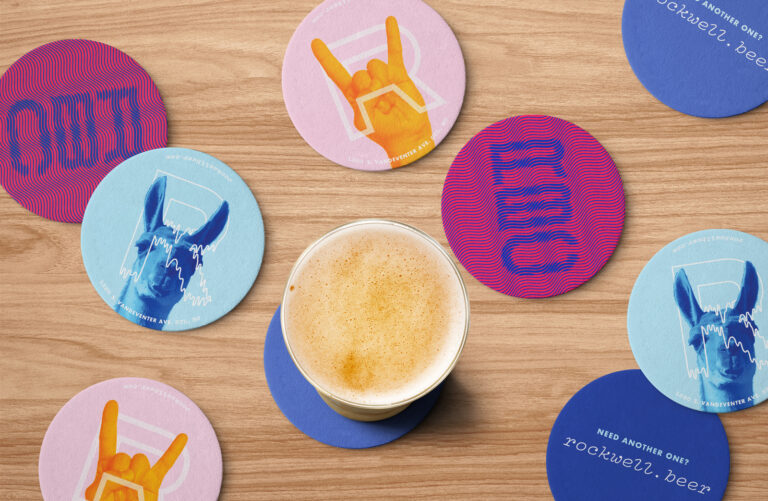 "From a branding perspective, you see it and you know who it is. You get a feel for what we're doing. It's refined but it's playful, and that's what I want my beer to be."
JONATHAN MOXEY, HEAD BREWER / ROCKWELL BEER CO.
UNCANNY DESIGNS
From Byrd Up (a dry-hopped rye pale ale) to Big, If True (a double IPA), RBC's beer list came with witty names, short descriptions, and complementary playlists at the ready. TOKY's challenge: to design a set of labels with mass appeal and a subtle nod to the creators.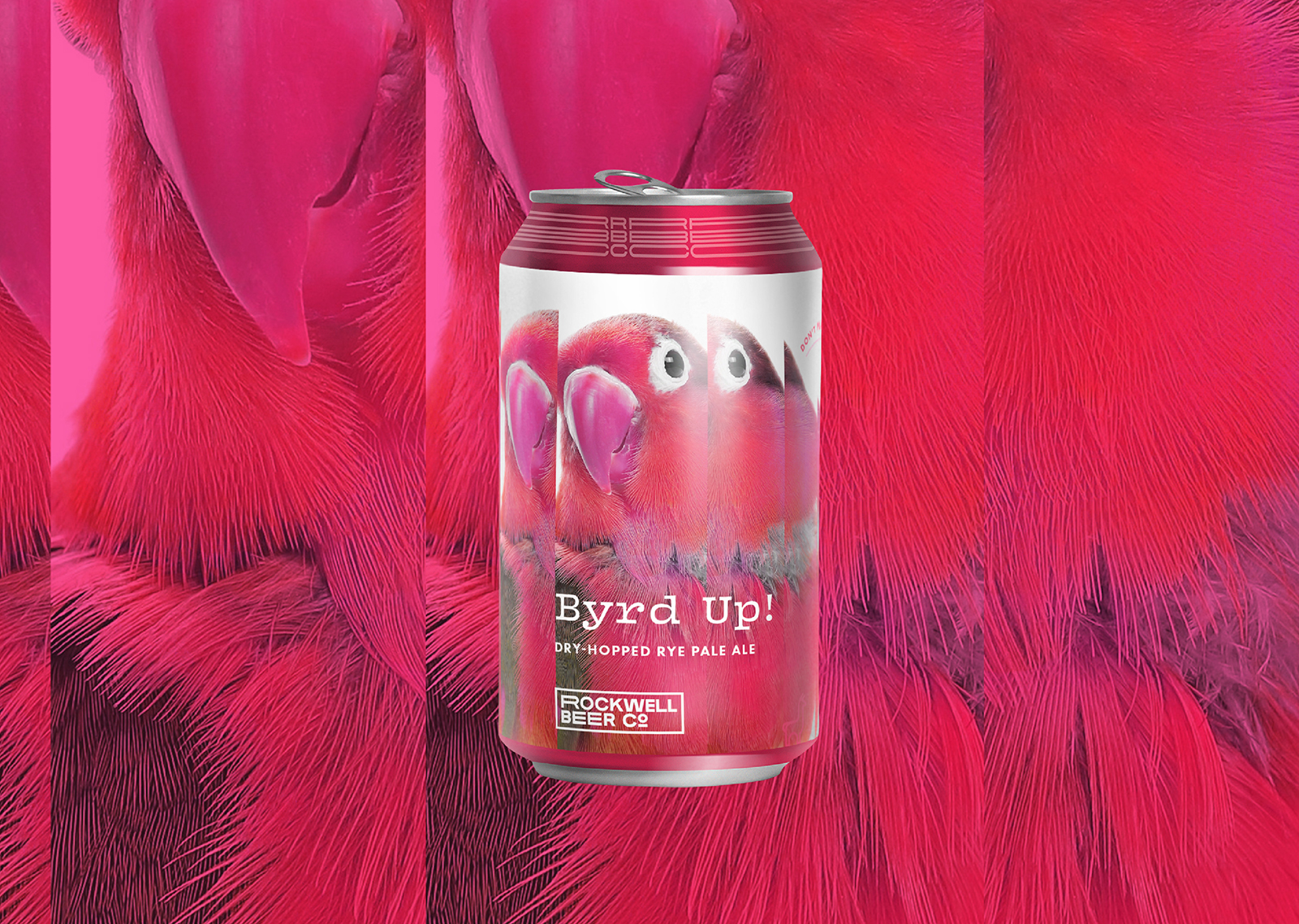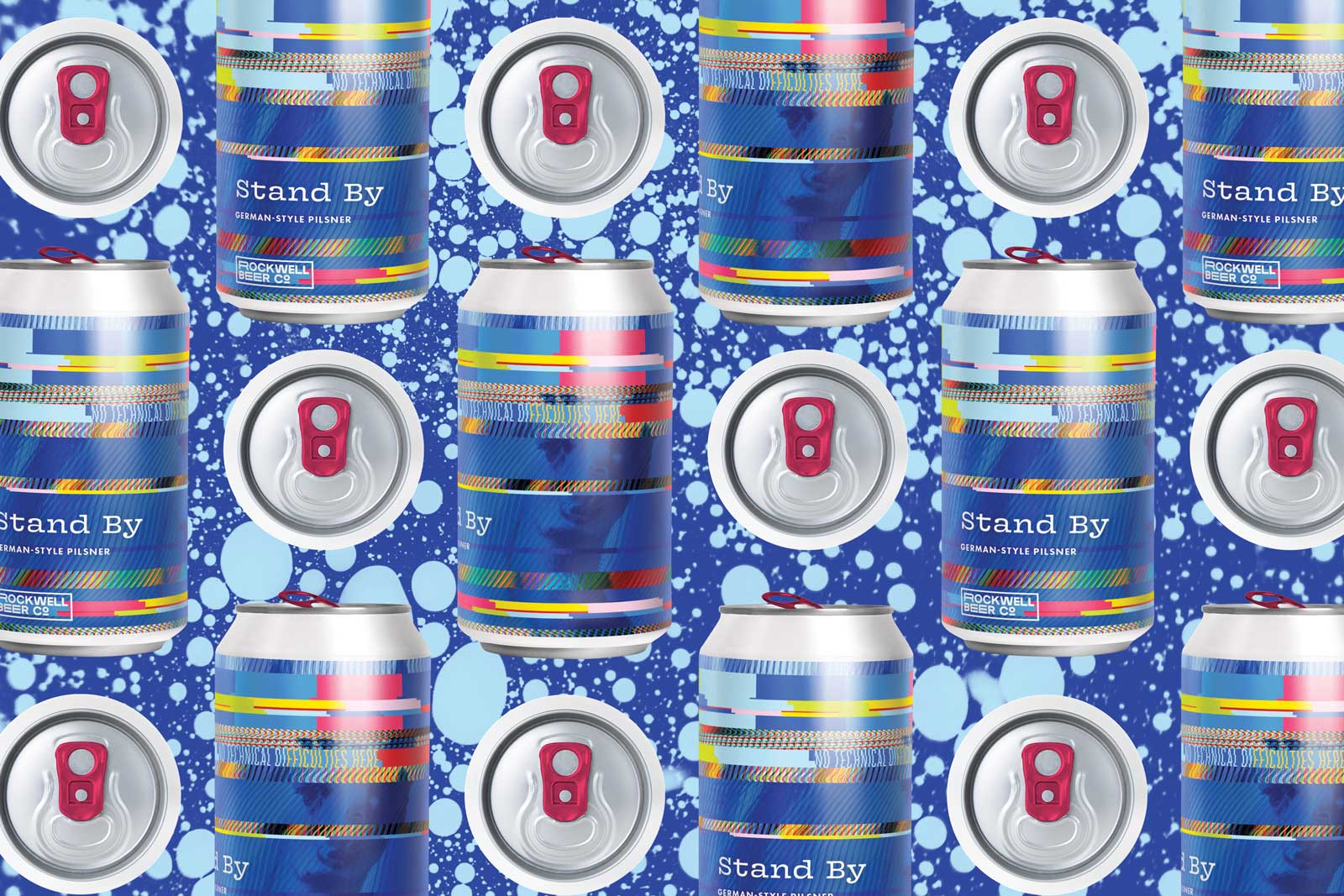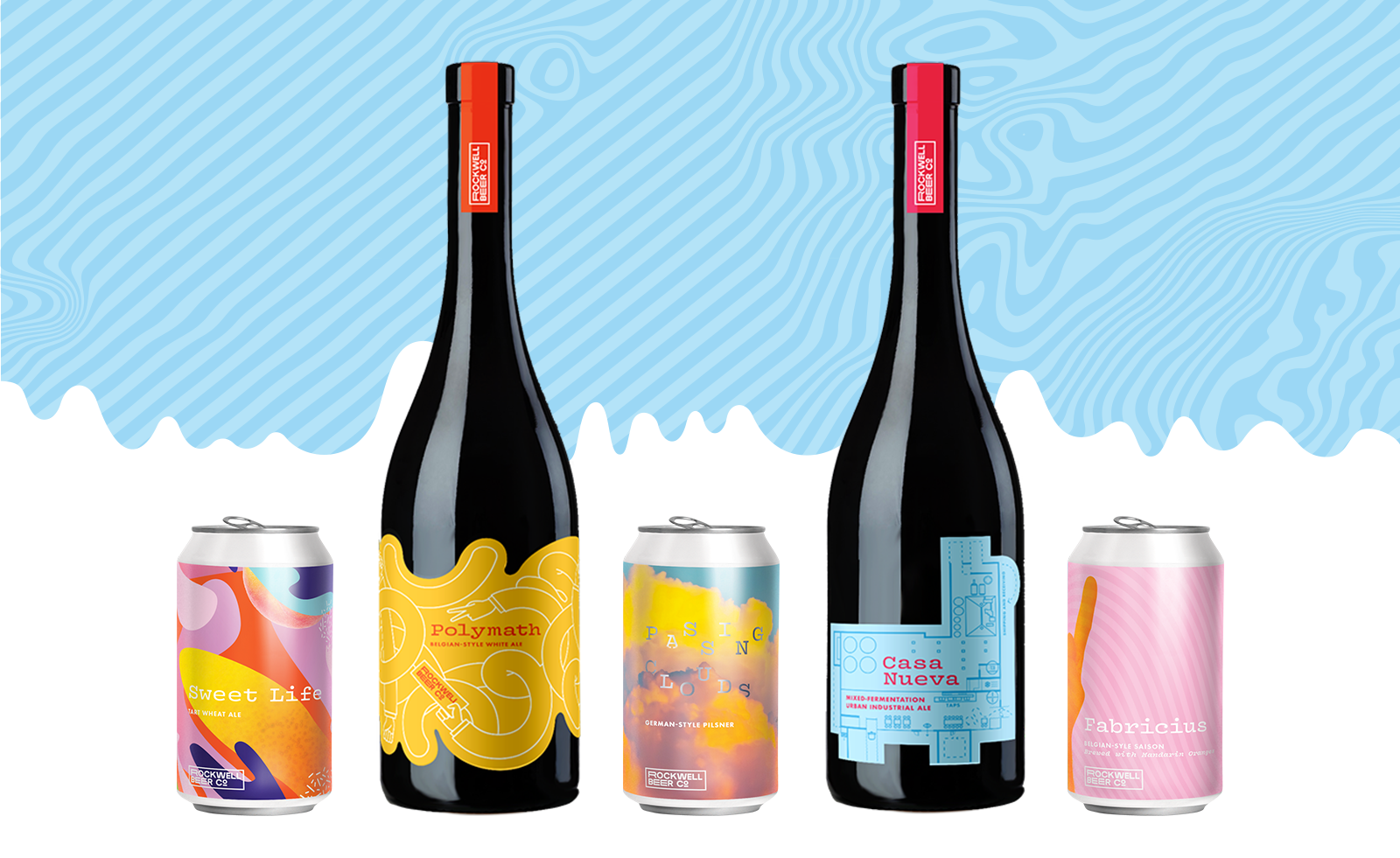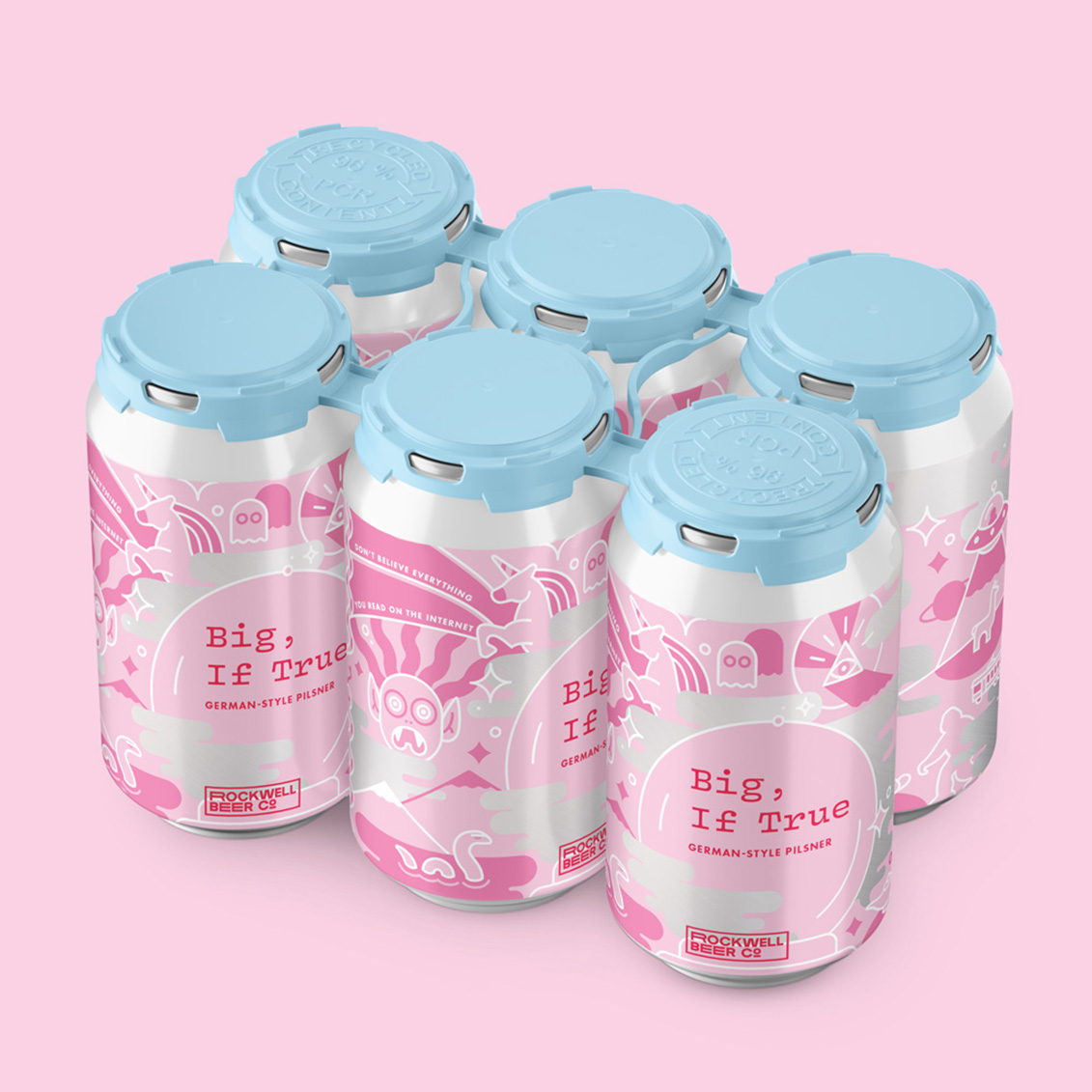 GRAB A BEER, STAY AWHILE
RBC is more than a brewery. It's a gathering place for beer enthusiasts and casual drinkers alike; a spot for locals to try a new beer, catch up with friends, and grab a bite from world-renowned chef Gerard Craft. Tasting room visitors will spot branded swag and surfaces as far as the eye can see — a very intentional strategy for a brewery with big ambitions.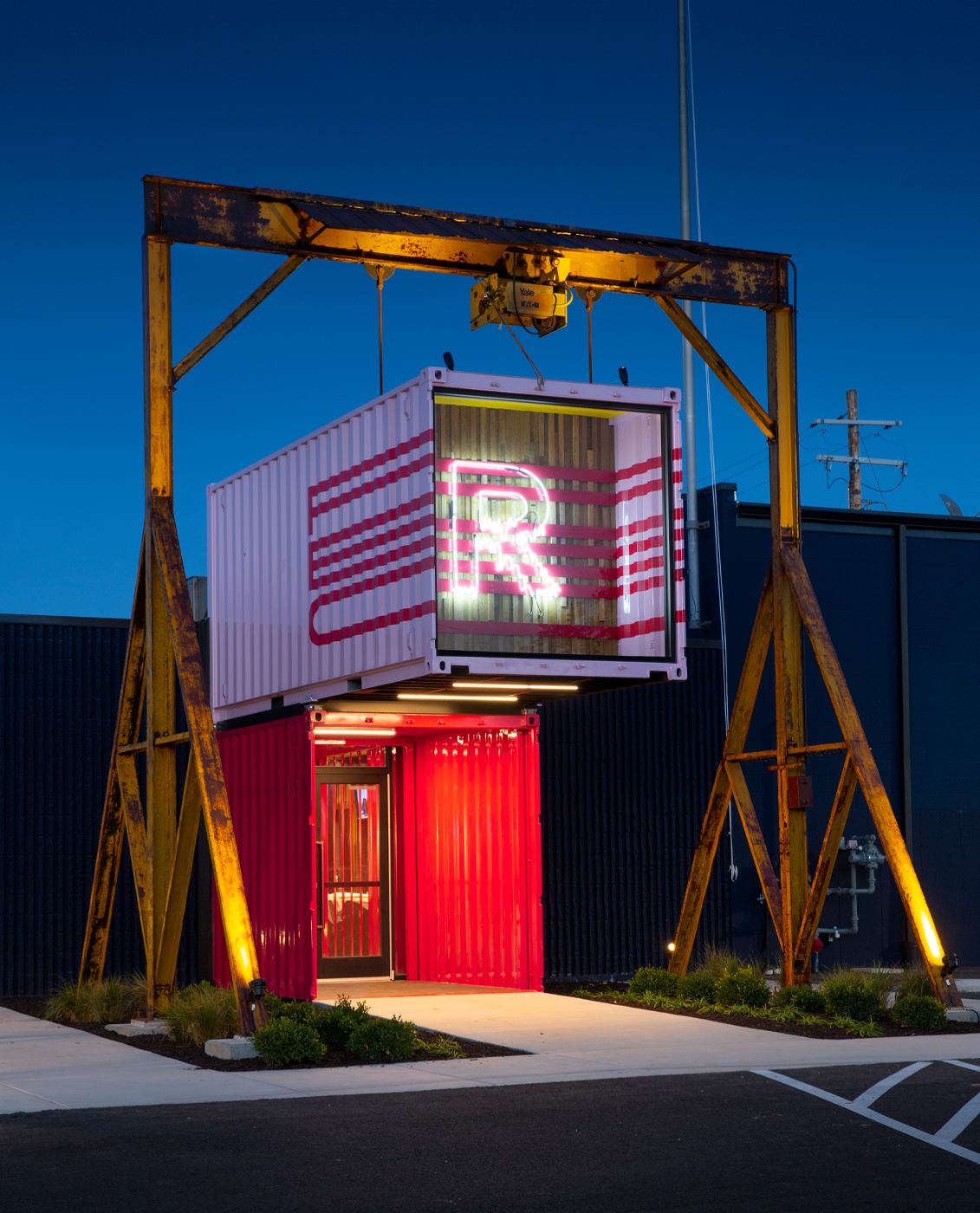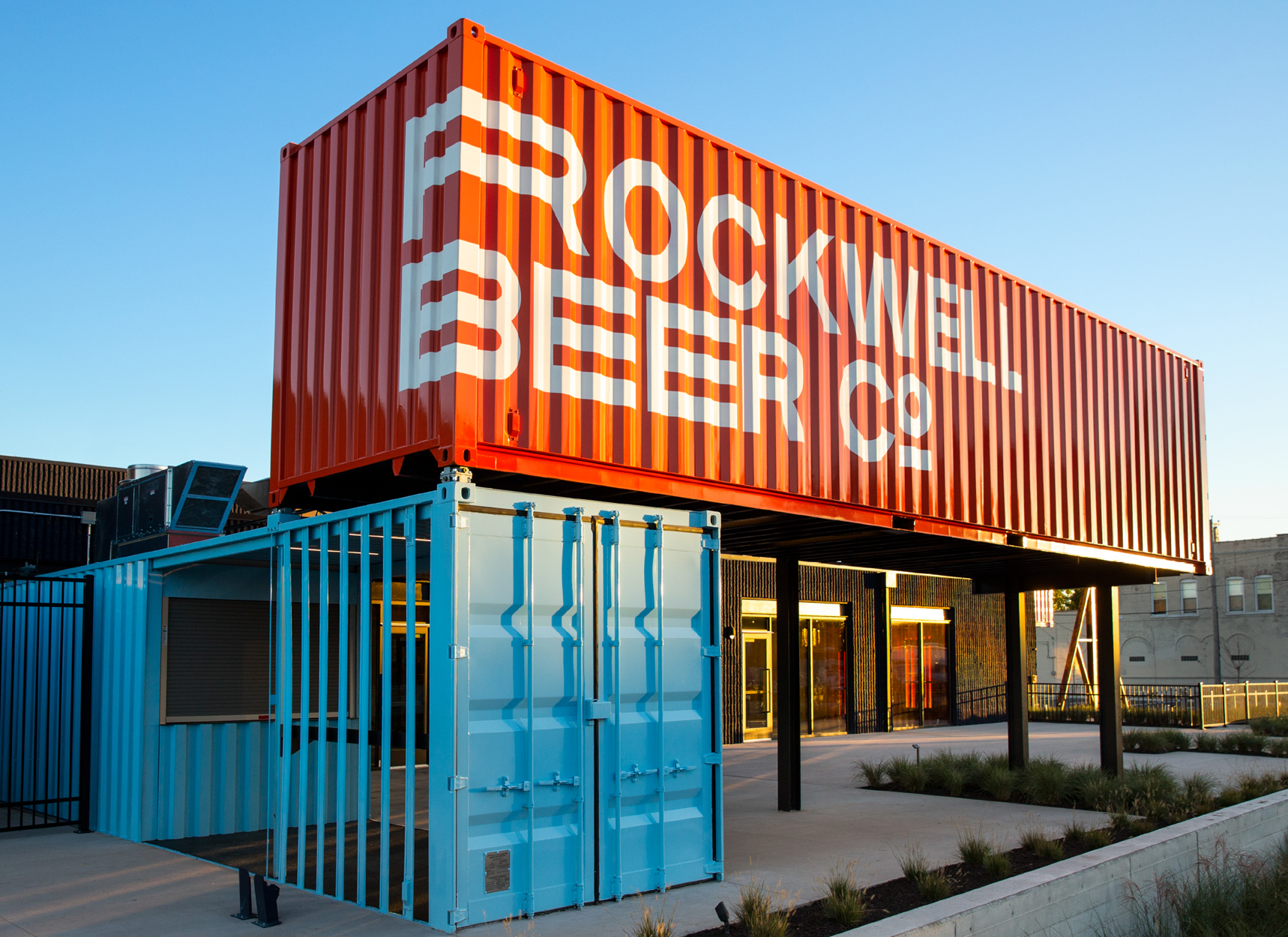 WHAT'S THE DEAL WITH THE LLAMA?
Meet Fabricius, a fictitious pet llama who dates back to the team's high school days. Like many of the beer names, Fabricius brings personal meaning and mass appeal — and you'll spot him hiding out in unexpected nooks throughout the brand.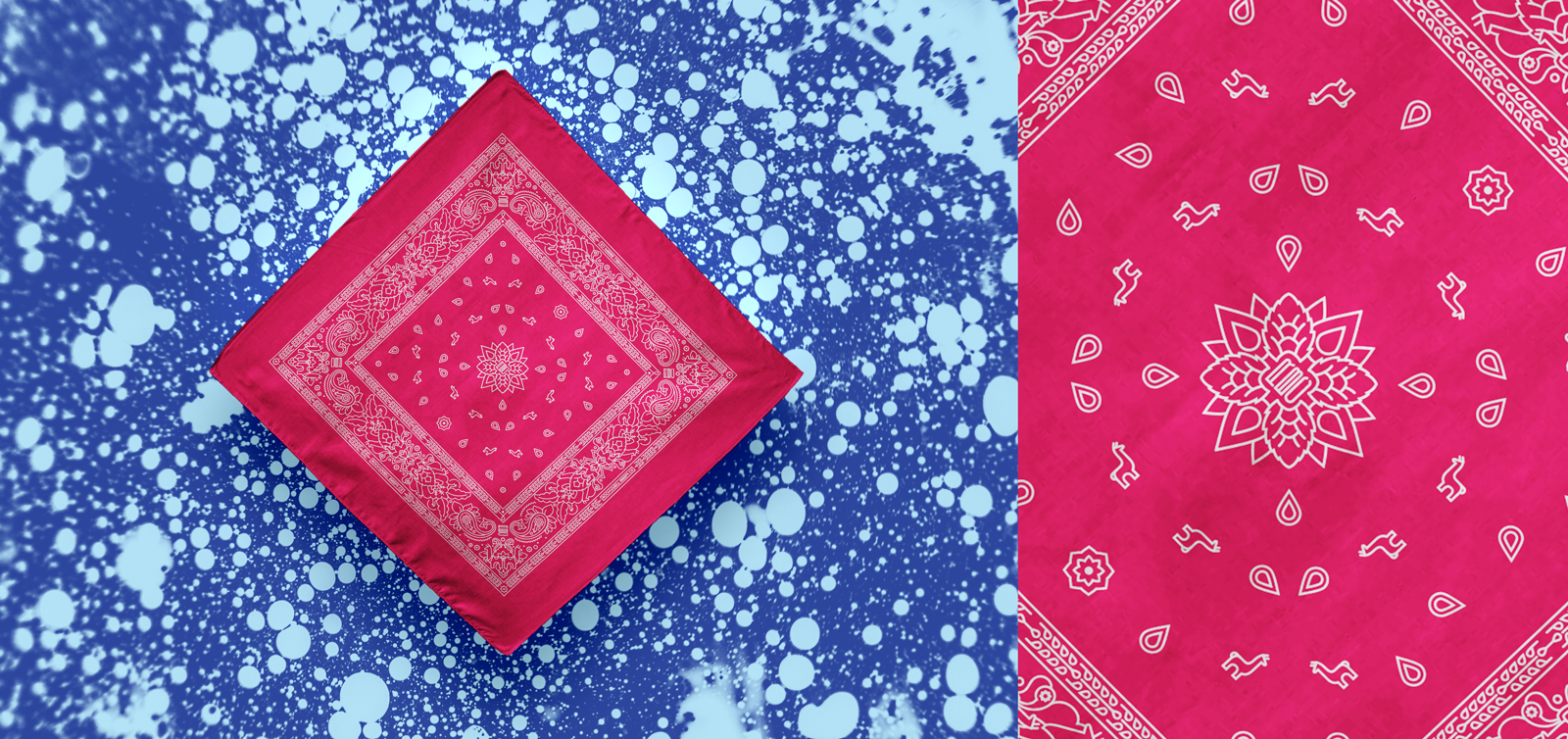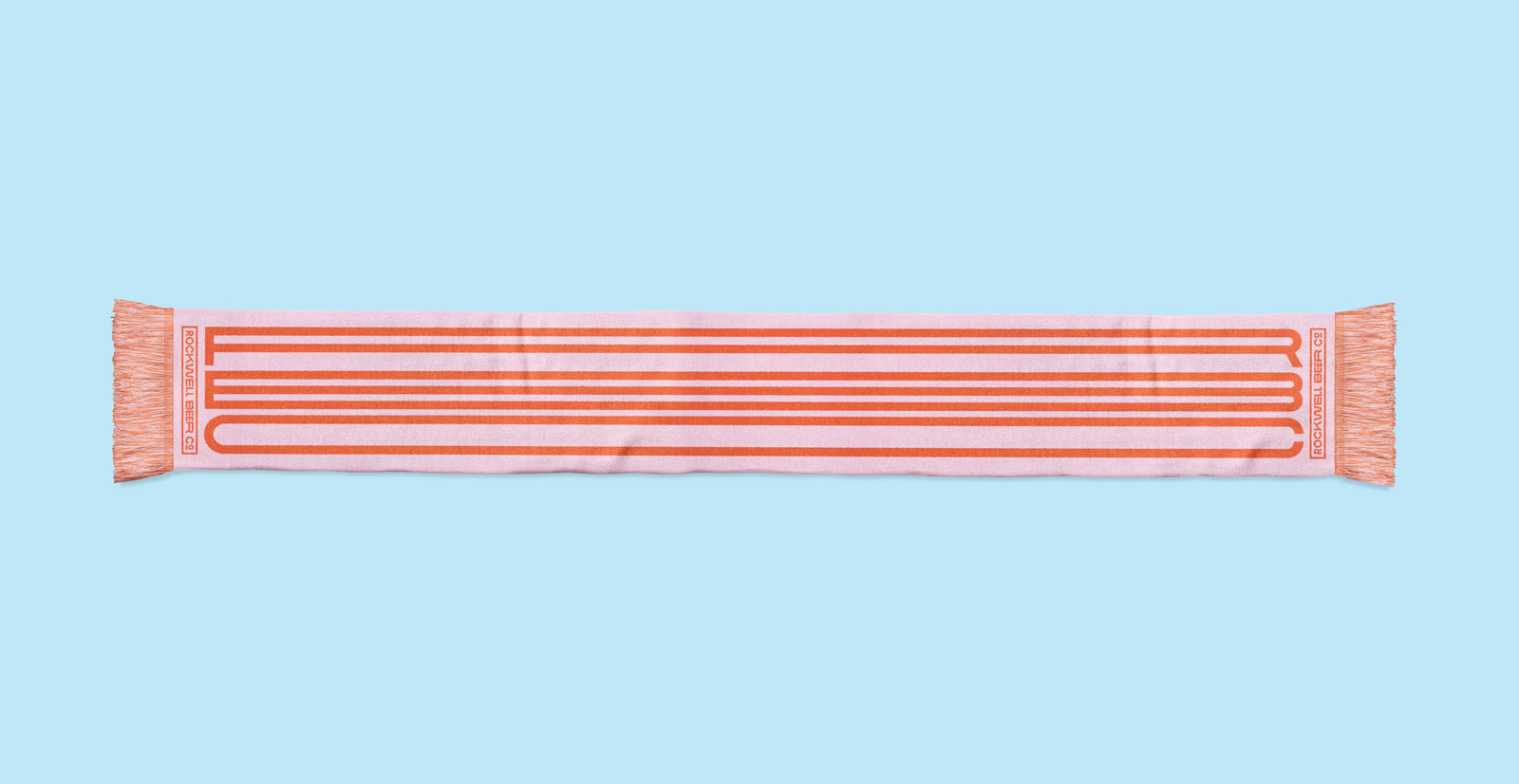 BEER IS FUN
"The number one goal is to keep people visiting the brewery," Hille says of RBC's website and social channels. Bright colors, movement, and short, punchy copy make for a high-energy introduction to the brand.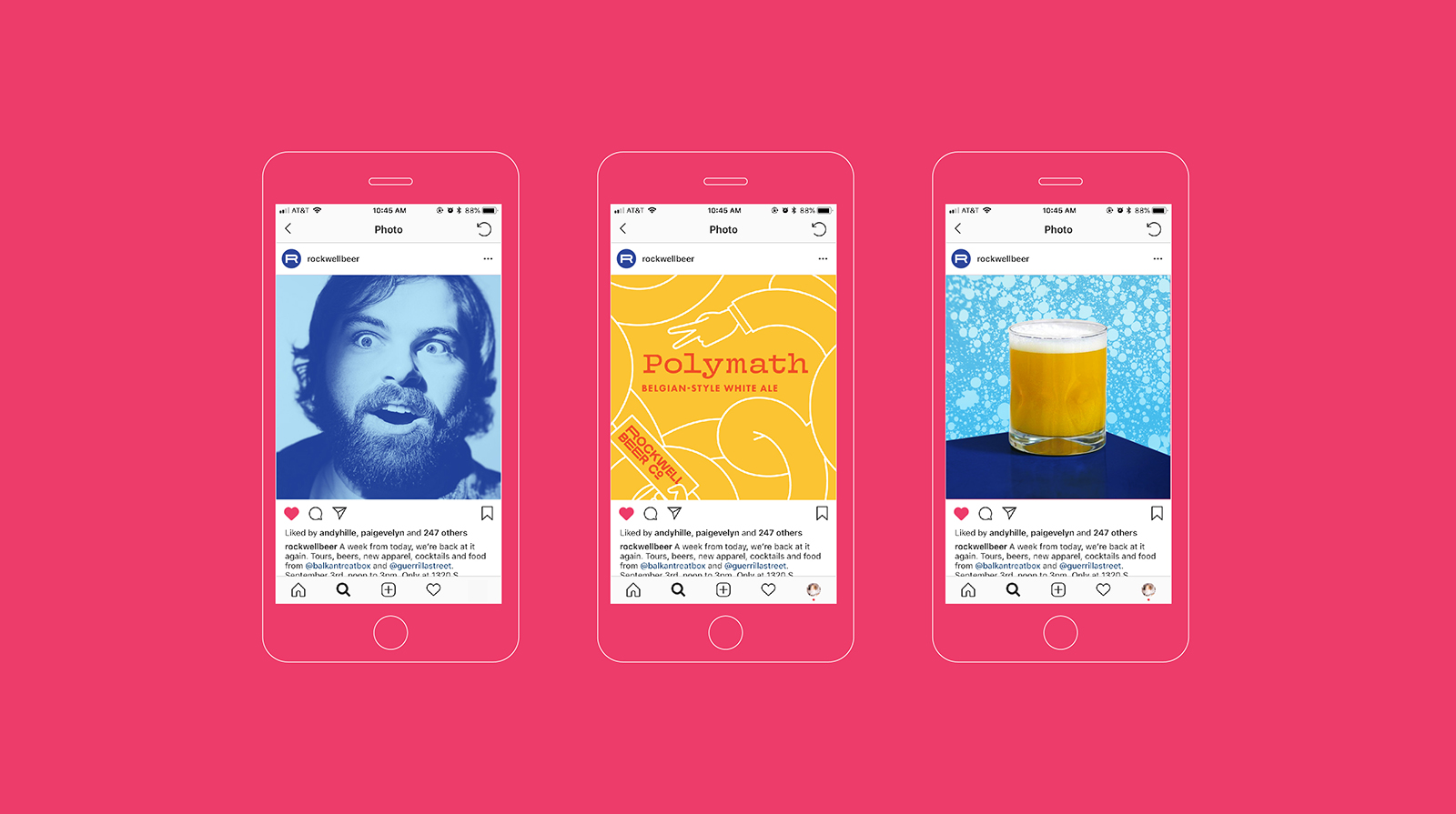 Feedback
Services
Brand Identity
Collateral Design
Can Design
Illustration
Signage
Website Design
Awards

Best of Show
AIGA St. Louis Design Show 24,  Branding, Design, & Packaging
Featured
AIGA St. Louis Design Show 24, Branding
Featured
AIGA St. Louis Design Show 24, Packaging

Gold
St. Louis ADDY Awards, Can Packaging
Gold
St. Louis ADDY Awards, Branding
Silver
St. Louis ADDY Awards, Glassware