New Work: NMS Winter Forum for Endowments & Foundations Website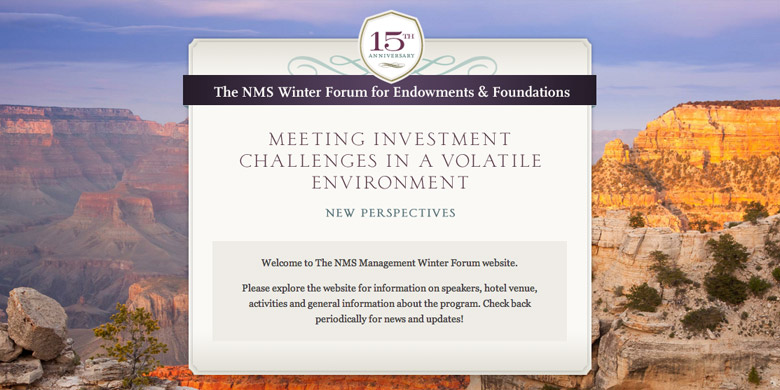 TOKY recently launched an event site for NMS Management, a premier investor-education company based out of New York. NMS puts on several forums each year, providing educational programming to its members, who are mostly senior investment professionals.
The company's upcoming Winter Forum for Endowments & Foundations is a members-only event taking place in Scottsdale, Arizona, at the end of this month. NMS wanted to highlight their impressive speaker list, share news and updates, list activities and hotel information, and outline the schedule for the forum.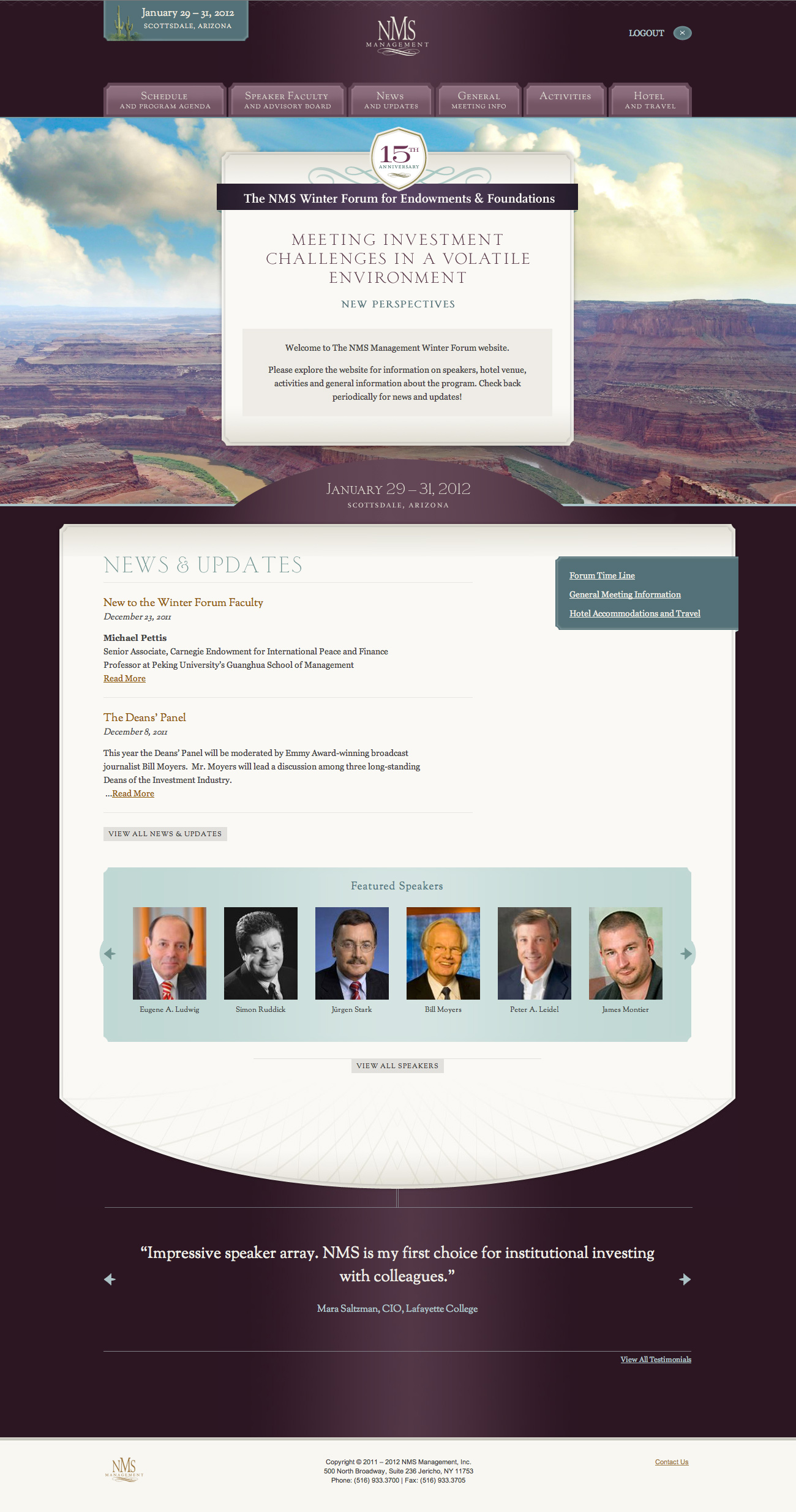 As participants planned to attend the event, NMS wanted the site to be simple to navigate and the information easy to find. Huge photos of Arizona's landscape set the tone on the homepage, while tabs provide hassle-free navigation.
We programmed this site in Drupal, an open-source content management system. As you'll see if you click through, the site is password-protected — but we'll provide you with a sneak-peek below: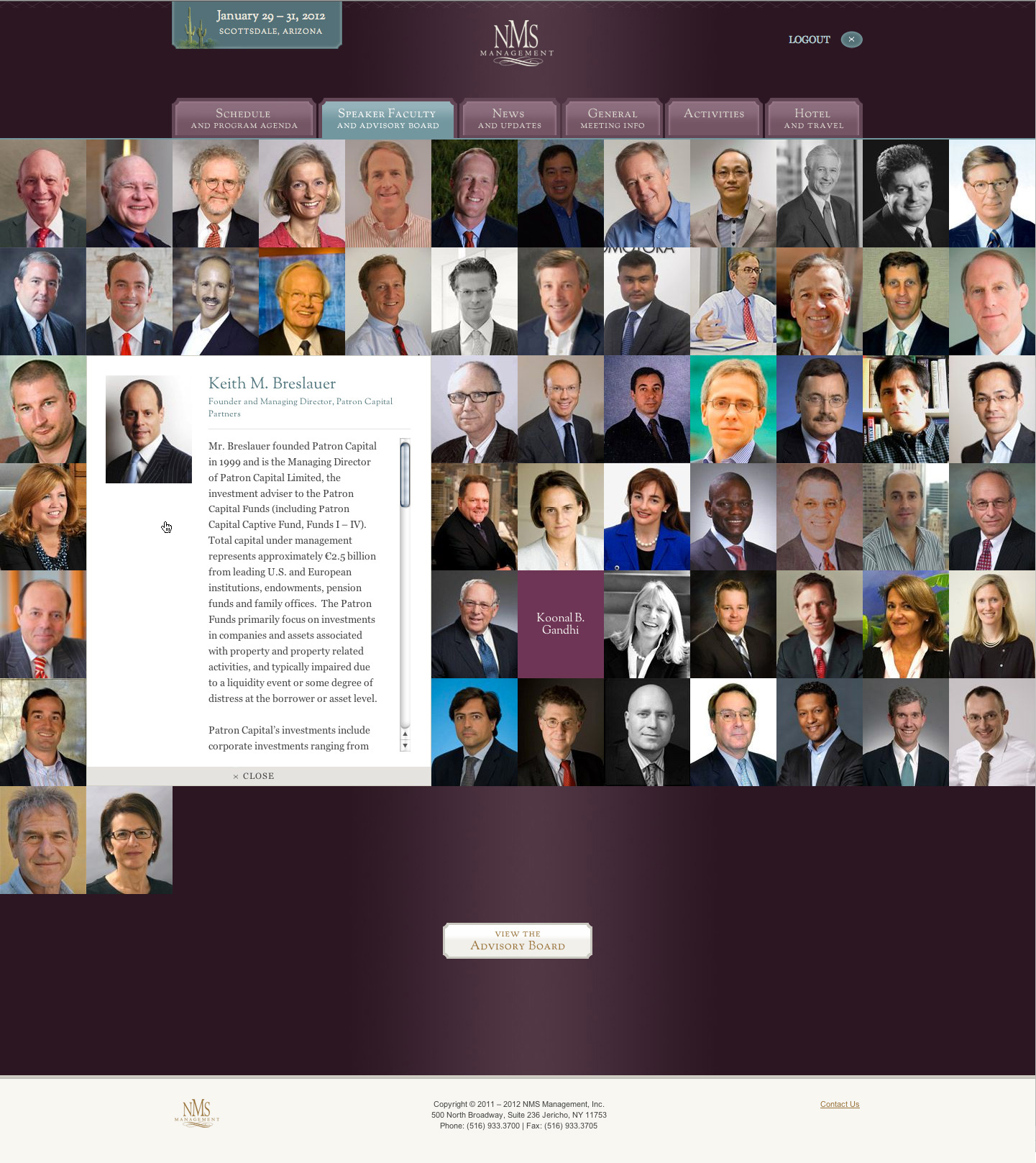 The interactive image grid rearranges itself to fit the width of the user's browser.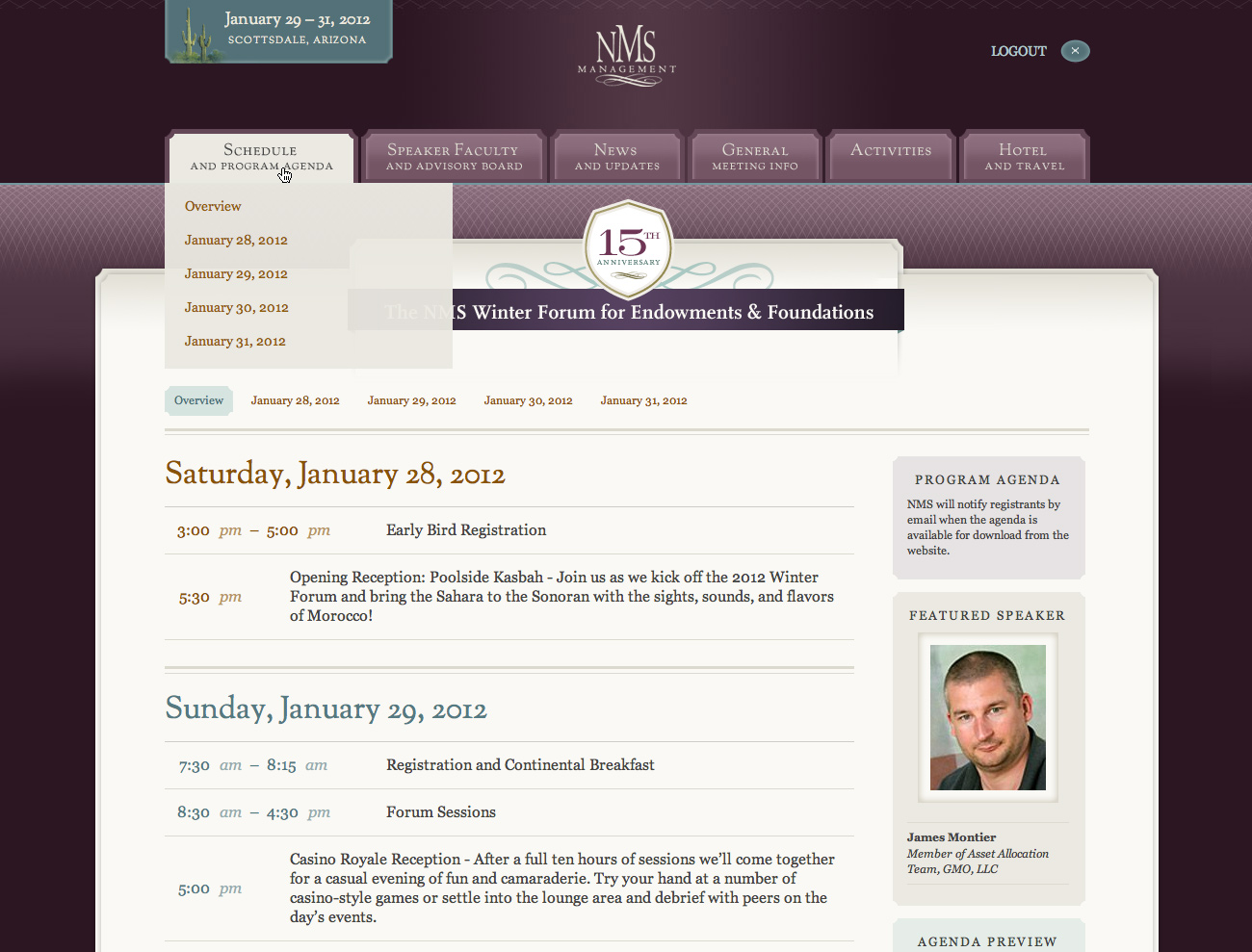 Using Drupal, NMS can easily update the schedule and provide the latest information to attendees.