TOKY Announces New Ownership, Opening Second Quarter-Century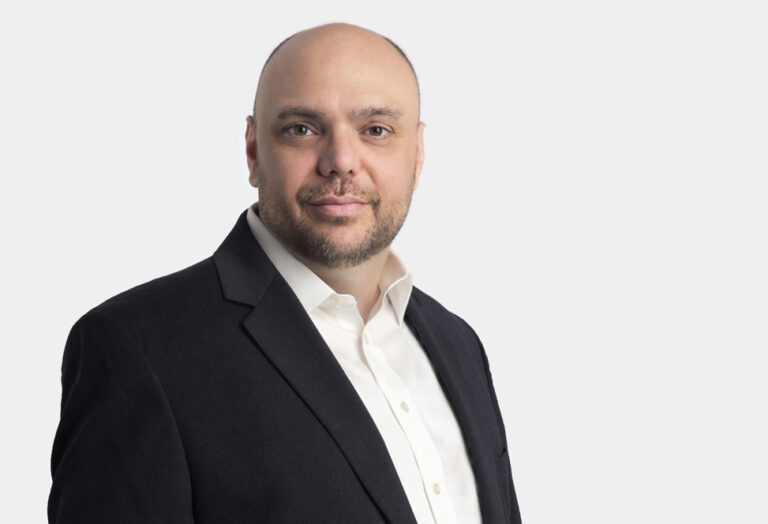 For Immediate Release
St. Louis, MO — TOKY, the St. Louis-based firm which has become a premier brand and strategy consultant in the U.S. and around the world, today announced new ownership and management.
Jerry Gennaria, who joined the company in 2019 as Director of Brand Strategy and Research, is the new owner and President, effective August 2022. Company founders Eric and Mary Thoelke, formerly President and Vice President, respectively, remain engaged in new roles as Founders and Advisory Board members. Terms of the transaction were not disclosed.
New Leadership
TOKY's new owner, Gennaria, brings more than 25 years of experience in traditional and digital communications and a pragmatic approach to marketing and brand strategy. Prior to joining TOKY, he served as Chief Strategy Officer with Brighton Agency and worked 11 years with Paradowski Creative.
His experience is multi-faceted, including art direction, interactive design, information architecture, user experience research, and marketing strategy. His primary focus areas since joining TOKY have been brand strategy and research.
He is a Lindenwood University graduate, a commissioner with the Regional Arts Commission of St. Louis, an adjunct instructor in design research at Maryville University and past president of the Clayton Chamber of Commerce.
Ready for the Next Quarter-Century
"I'm honored by Eric and Mary's confidence in me to lead the company to new heights," Jerry Gennaria said. "TOKY will continue anticipating the changing needs of our clients, illustrated by our evolution into a broader consultancy. This progression reflects a long-term trend in our business. Increasingly, client engagements which begin with brand identity quickly reveal the need to address questions of business strategy, global trends, and market challenges. The TOKY team brings deep expertise in each of these areas, so leaning into a broader consultancy makes good sense for us and our clients," he said.
"TOKY's understanding and engagement with our clients at both strategic and creative levels enables us to deliver more value by leveraging branding, design, and company culture to maximum effect. This approach supports our focus on each of these as fundamental to a company's success. Today, the competitions for talent and customers are equally intense. TOKY's strategic approach enables our clients to win both," Gennaria said.
Marking 25 Years
Founded in 1997, TOKY quickly built a local client list of familiar St. Louis names: Drury Hotels, HOK Architects, Centene, MiTek, Panera, the Chase Park Plaza, Ronnoco Coffee, Bissinger's Chocolates, Vicia, Rockwell Brewing, Goshen Coffee Roasters, the 100 On The Park tower on Kingshighway, Eckerts Country Stores, Smokehouse Market, Bailey's restaurants like Range, Small Batch, Rooster, and the Chocolate Bar, among others.
Gaining a reputation for quality far beyond St. Louis, TOKY has left its mark on some of the most important arts and cultural institutions in the nation, including The National Gallery of Art, the National Geographic Society, and The Phillips Collection in Washington D.C., MIT's List Museum in Boston, the Woody Guthrie Center in Tulsa, and the Denver Museum of Science & Nature.
The company's brand consultancy for architecture, engineering, and construction firms includes more than 70 firms in the U.S., and others in Australia, Germany, the UK, Hong Kong, and Oman.
The company's work for social justice is also varied. In recent years, TOKY co-developed the "I Vote Because" campaign and worked with the Lincoln Project on powerful advertising that helped tip the scales in swing city elections across the U.S. In 2017, TOKY's "Ferguson Voices" website launched, focusing on real people whose lives were affected by the murder of Michael Brown.
"In March we celebrated TOKY's 25th anniversary. We've built an outstanding team and made a real difference for clients all over the world. Now, we're entering an exciting new phase for TOKY," Eric Thoelke said. "Mary and I have always wanted to craft a company that will endure, will remain a magnet for the best talent in the business, and will continue to embody exceptional quality and brilliant creativity, long after we step back from day-to-day management. With Jerry at the helm, all these goals are secure, and TOKY's next quarter century is well underway."
TOKY's focus on quality and creativity has earned the firm numerous honors. It is one of a handful of St. Louis design firms ever profiled in Communication Arts Magazine, the international standard-bearer of the design profession. TOKY has won the overall "Best in Business" award from St. Louis Small Business Monthly, as well as "Best in Quality" and "Best Marketing Firm" awards. It was one of 14 firms worldwide to take Platinum honors in GRAPHIS Design competition, and one of only nine in the U.S.  TOKY's work for PhotoSeed won the Webby Award for Best Arts Website. It has earned recognition as one of St. Louis' "Great Places to Work" by St. Louis Magazine and a "St. Louis Hottest Agency" by ALIVE Magazine.
The Thoelkes noted that these recognitions were all the products of a talented and dedicated team, which remains in place under Gennaria's leadership.
"Eric and I couldn't be any more thankful for the TOKY team and what we've all built together," Mary Thoelke said. "The company is well positioned for a leap forward, so the time is right for new leadership. Jerry's talents and leadership are just what TOKY needs."
Contact:
Jerry Gennaria
314-534-2000
jerry@toky.com