Love Thy Neighbor: A Social Media Campaign for Catholic Health Association

A simple, heartfelt request with big impact in these strange times, "Love Thy Neighbor" is our latest work for Catholic Health Association (CHA).
We're proud to help our longtime client and its member health systems across the United States separate fact from fiction and spread the word (in English and Spanish) about the vital role masks play right now in public health. We started with theme development, creating the line and hashtag, "Love Thy Neighbor" to show the importance of wearing a mask, not only to protect ourselves, but also for the health and safety of those around us.

Next, we created a social media toolkit to help CHA "flood social media with positivity and truth about wearing masks."  The social campaign includes a series of animations dispelling common myths, social templates, and profile frames to help health systems and individuals share this important message.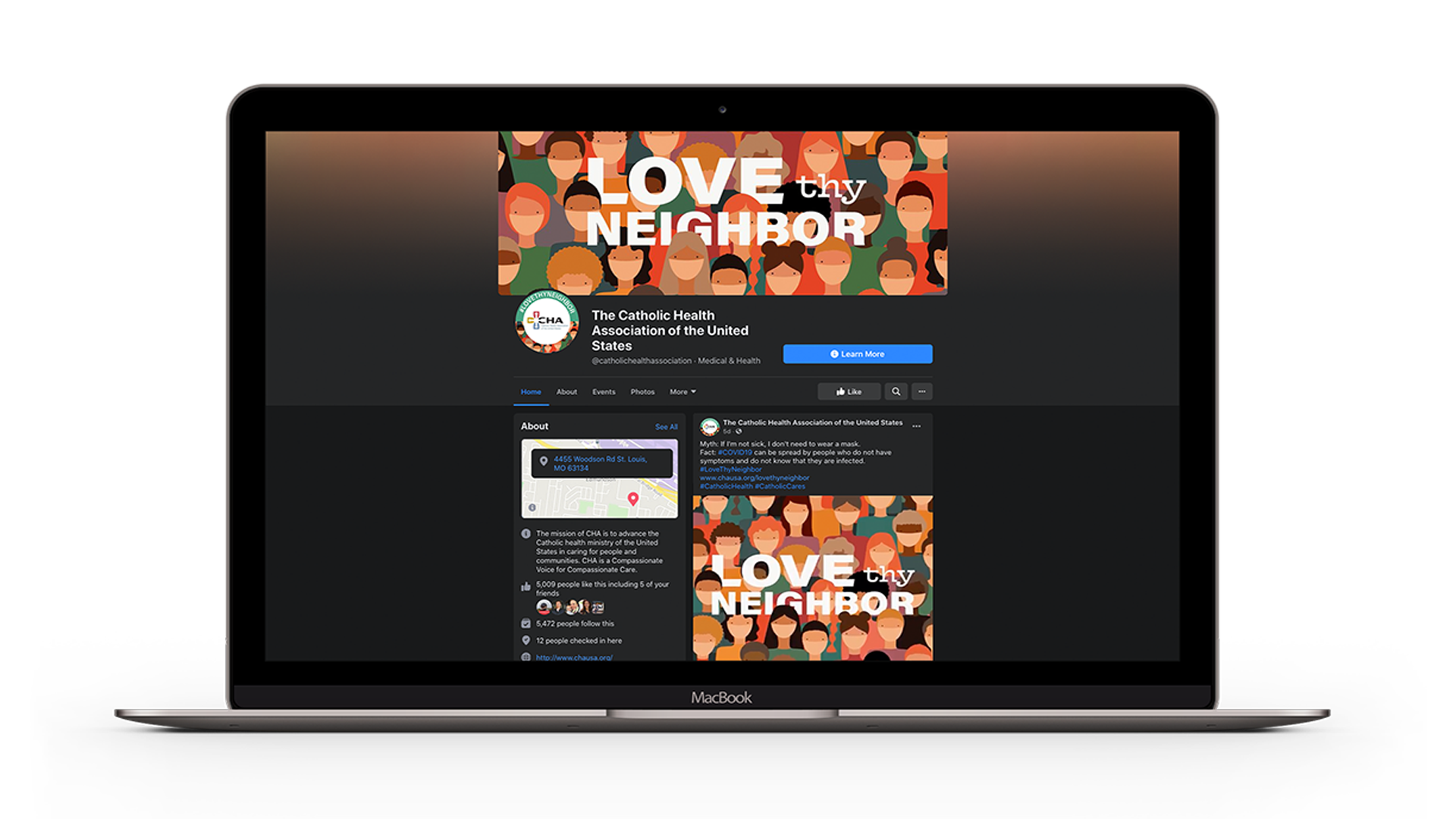 Our friends at Once Films developed a companion video as well, adding a human touch and a few neighborly faces. The toolkit is available for anyone to use. Learn more about the Love Thy Neighbor Campaign in CHA's newsroom:
"During COVID-19, we all need to do our part to slow the spread of the virus. That's why CHA is inviting our members, as well as our partners in faith, education, and social services, and the public at large, to unite around the simple message that wearing a mask expresses love and solidarity for one another during these challenging times. Please feel free to use any of the #LoveThyNeighbor social media campaign materials, information and other resources on this page and join us in sharing this important message with your family, friends and colleagues."
Congratulations to our clients and partners on this hugely successful campaign. Stay safe and don't forget your mask!