Website Launch: SWCA Environmental Consultants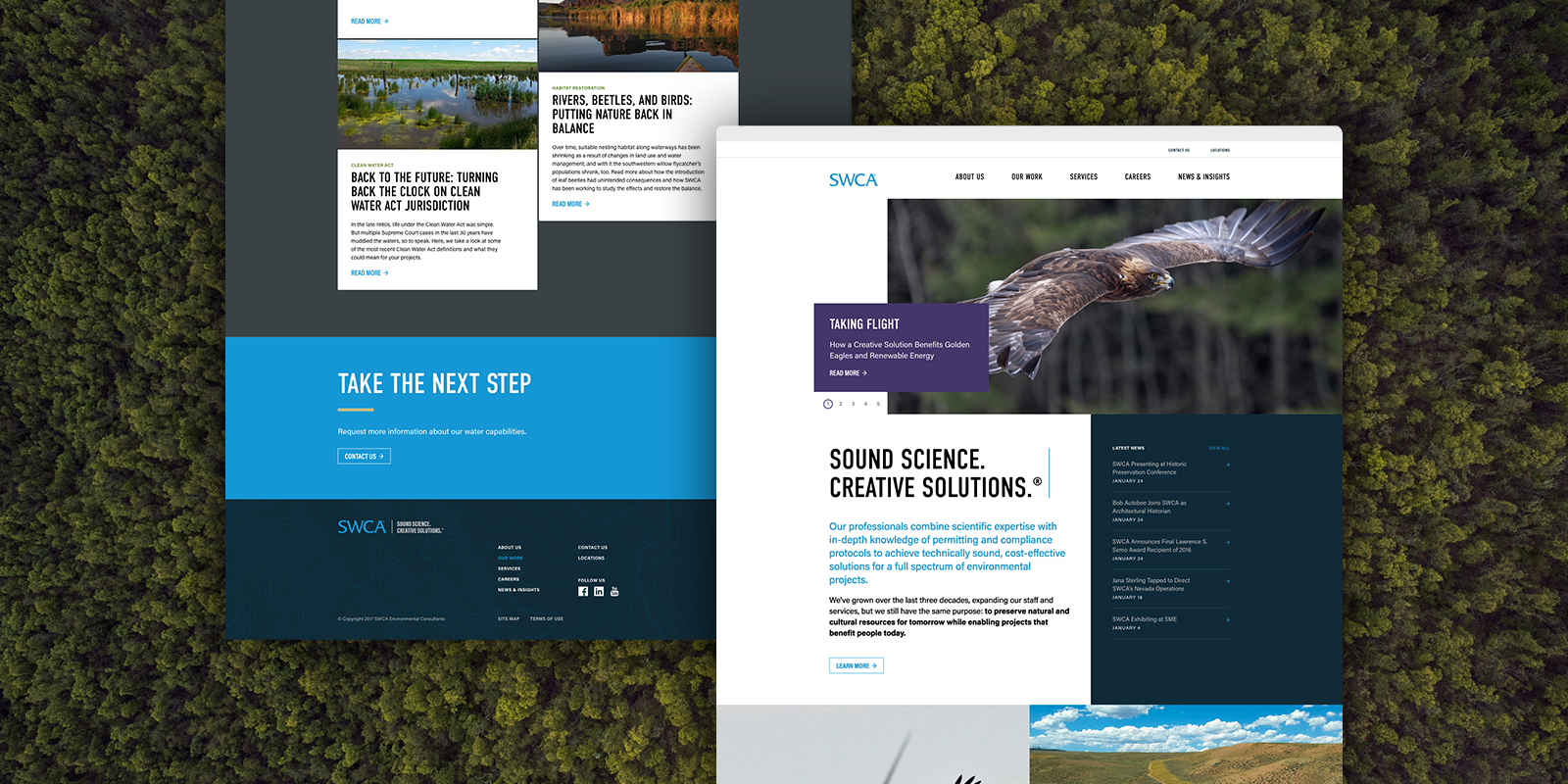 We're excited to announce TOKY's latest AEC website launch: a new digital home for SWCA Environmental Consultants.
Headquartered in Phoenix, Arizona, SWCA is an environmental planning firm that works to preserve natural and cultural resources for tomorrow while enabling projects that benefit people today. With niche services like Paleontology, Wildfire Planning Services, and Endangered Species Act Consultation, this is a unique team of scientists and researchers solving important problems for today and tomorrow.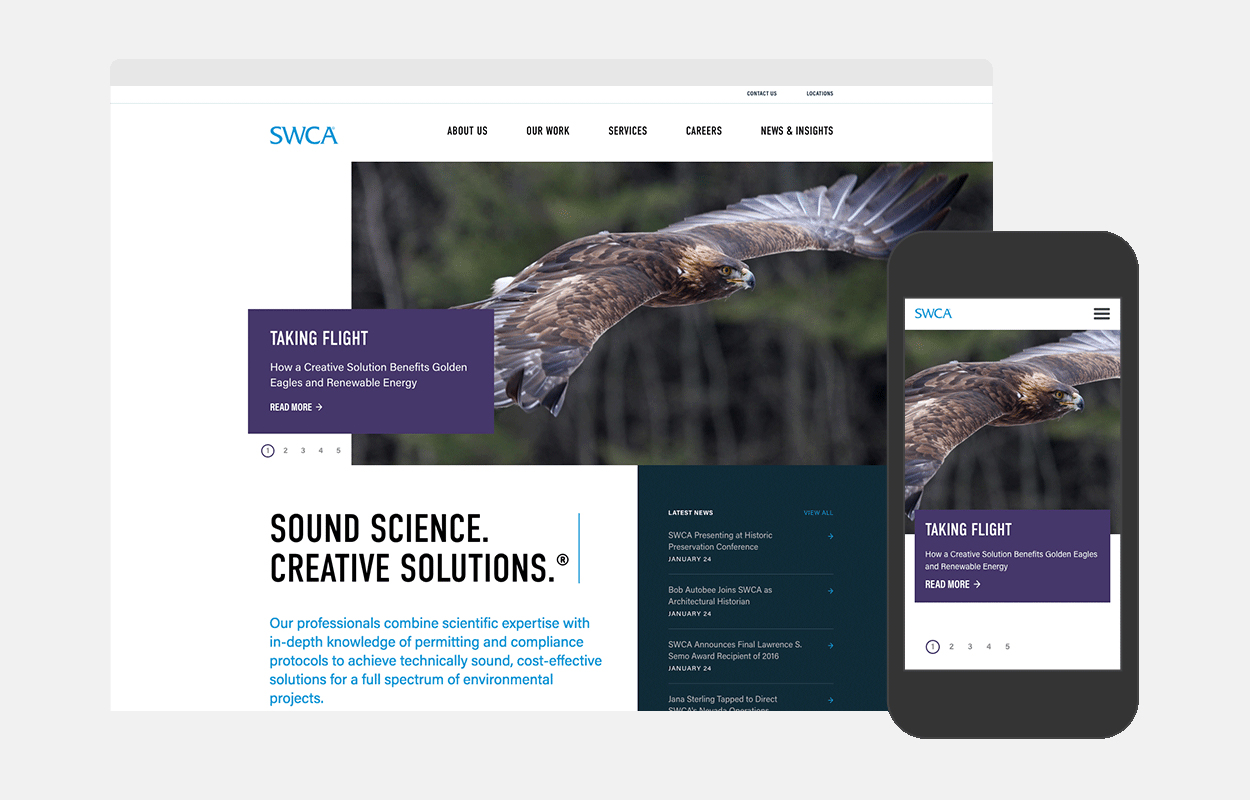 The firm came to TOKY with a self-described "outdated" and "brochure-like" website. By redesigning the site, the leadership team hoped to introduce the individual experts behind their work, while also highlighting key project data that proves the value of their environmental consulting expertise.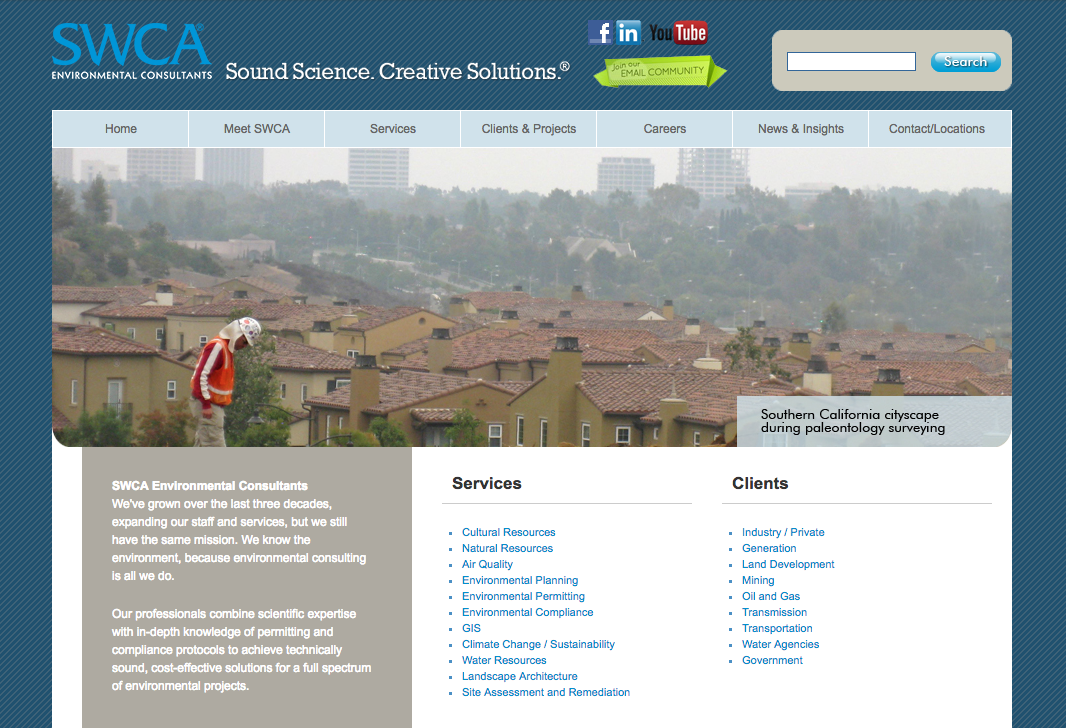 Over the past several months, we worked closely with their marketing and human resources teams to design and build a site that will attract new clients for the firm, along with the next generation of SWCA scientists and researchers. Team profiles, recent news, quick-hitting statistics, and calls to action are strategically placed throughout the site to tell a robust story about who the firm is, what they value, and how they help move projects forward.
Congratulations to the team at SWCA! You can check out the new site at SWCA.com, or take a look at our Project Page for a closer look at the decisions behind the design.