An Interactive Site for MIT List Visual Arts Center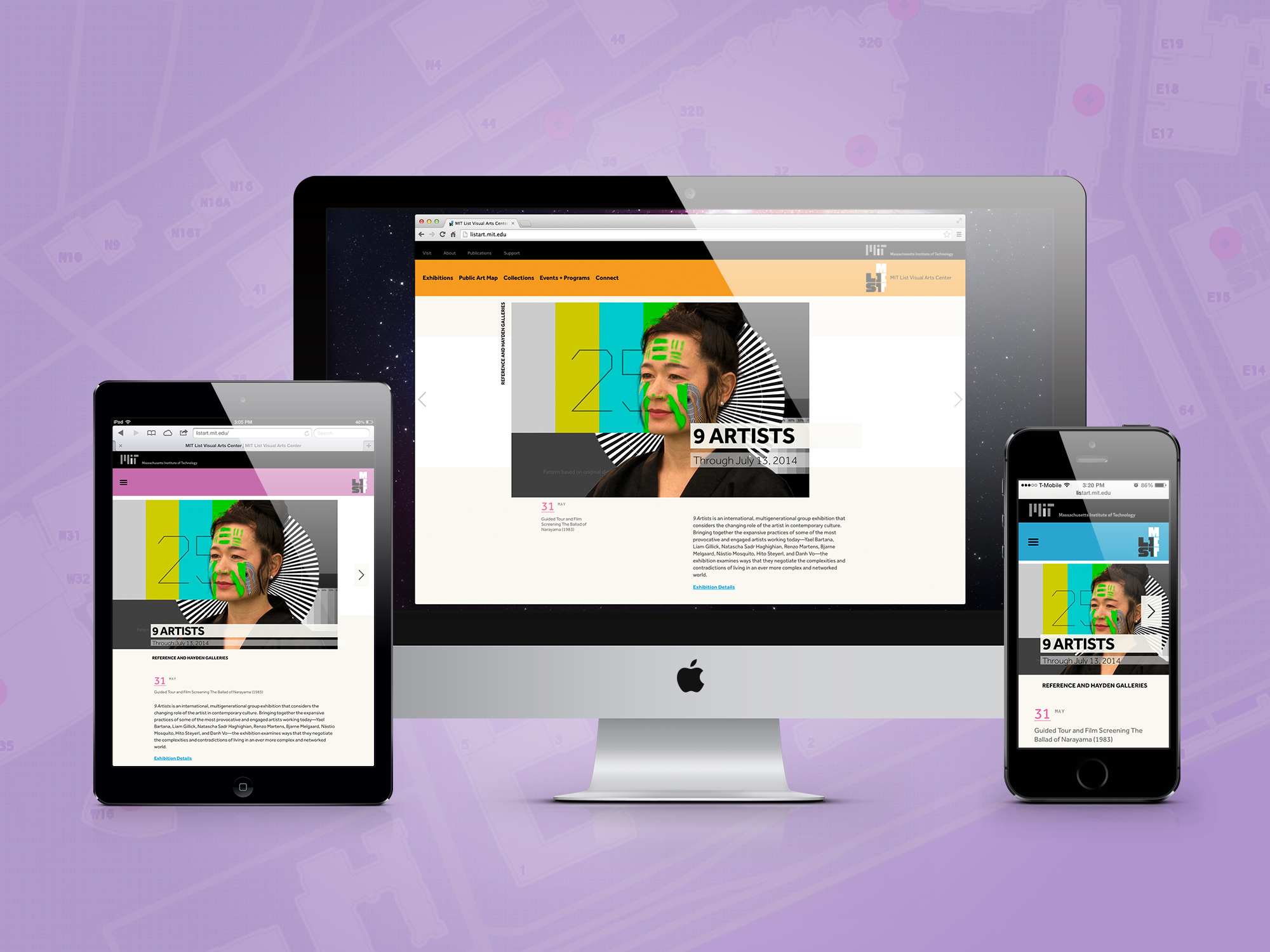 Earlier this year our print team rolled out a new brand identity for MIT's List Visual Arts Center, the contemporary art museum and visual art lab at the Massachusetts Institute of Technology in Cambridge.
Now our interactive team has officially launched the redesigned listart.mit.edu — a site that brings the brand to life online. The fully responsive site looks great on any screen size, whether visitors are browsing from a desktop at home, or using a tablet or mobile device.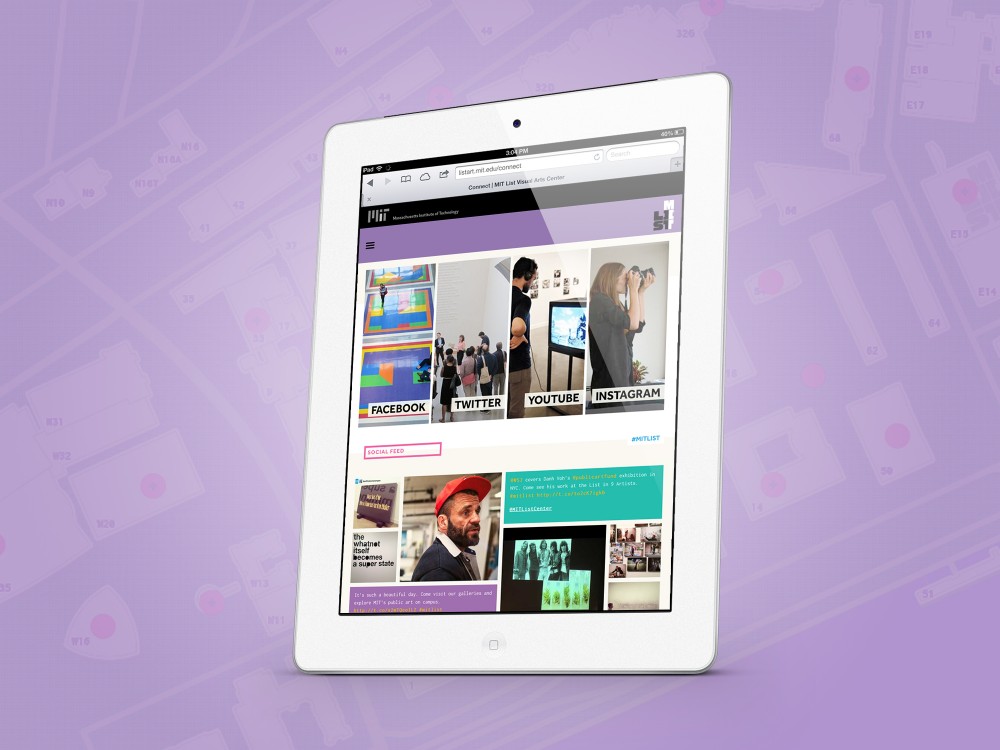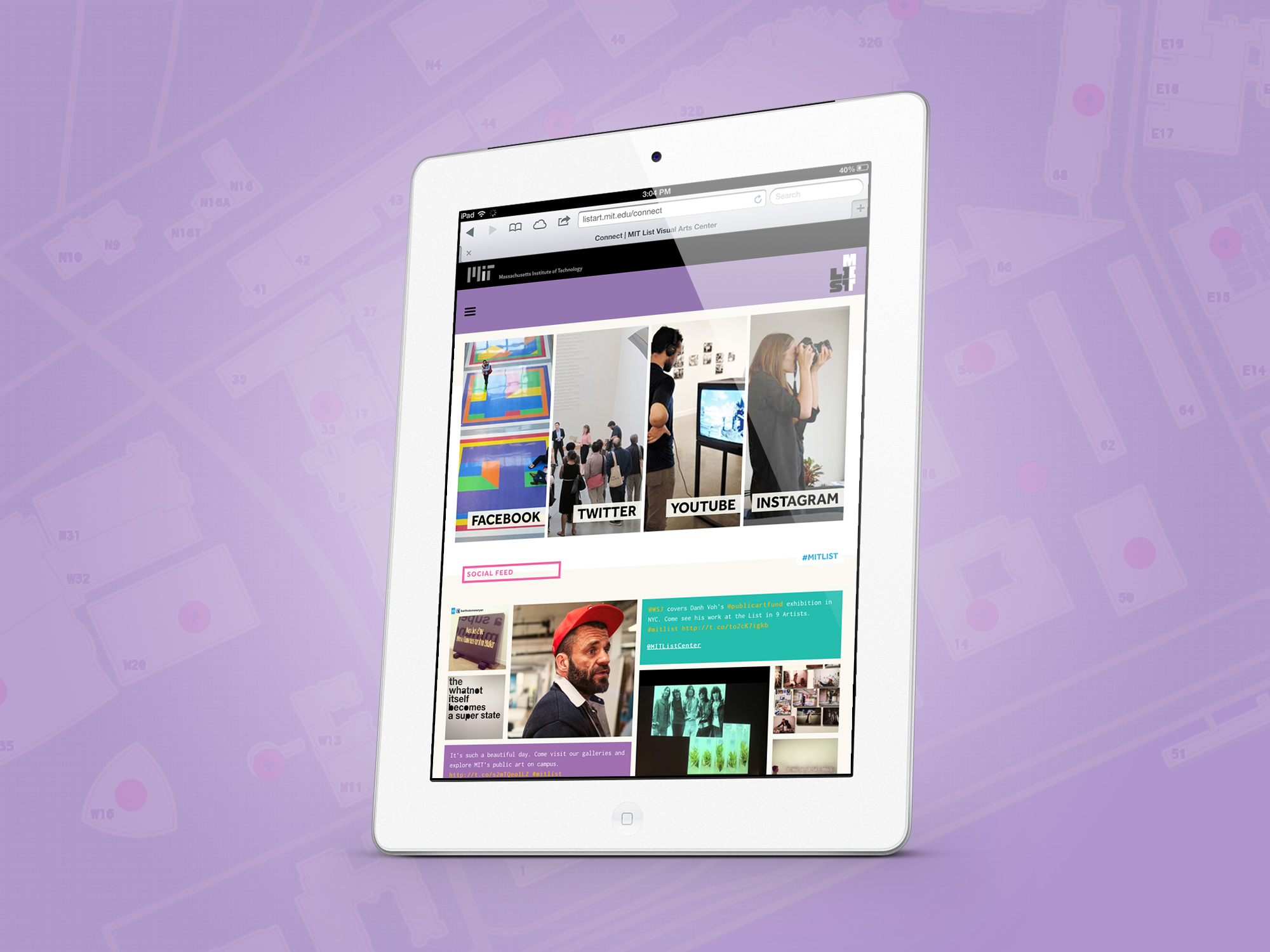 We developed the site using Drupal, ensuring that all components — especially the constantly evolving Exhibitions and Events & Programs sections — could be easily content managed by the List's staff. The flexible CMS we built allows for a variety of content types so that different page templates can be used throughout different sections of the site. Now, the Exhibition and Event archives offer a massive, interactive record of everything the List has ever done.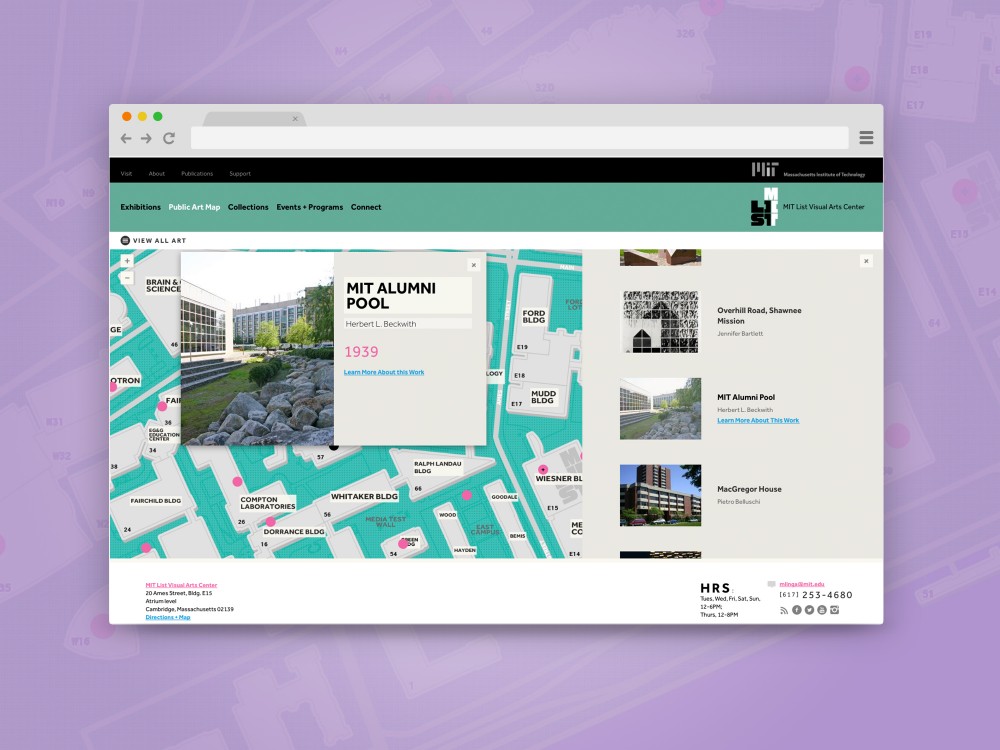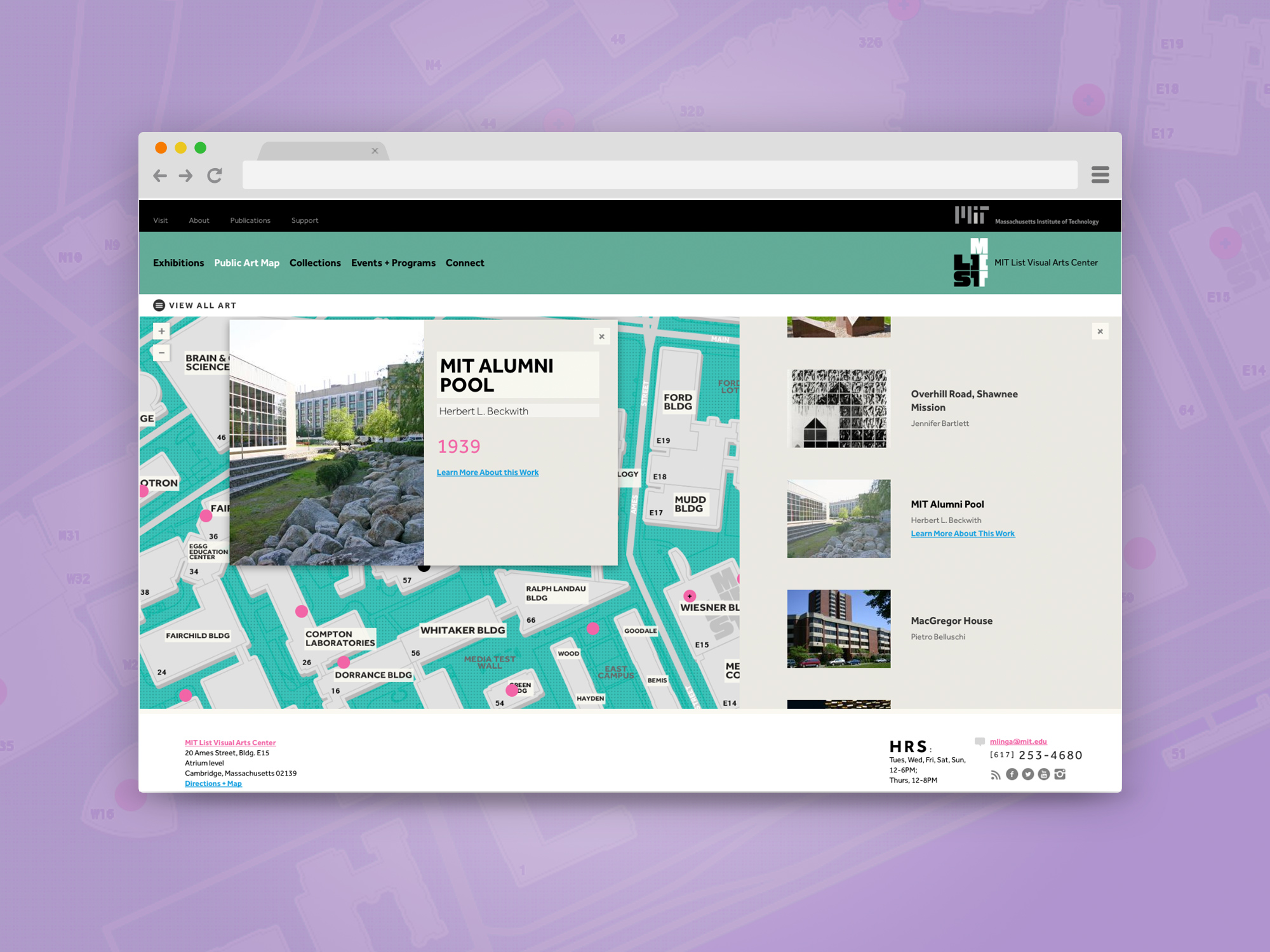 We also paid careful attention to the site's Public Art Map, a section intended to help visitors explore dozens of pieces scattered about MIT's campus. This custom-built map pulls in basic information about each piece (medium, size, credit, etc.), and also integrates with the Acoustiguide Audio Tour of MIT's Public Art Collection, which lets visitors tune into commentary from artists, architects, scholars, and curators, focusing on works of art and architecture around campus.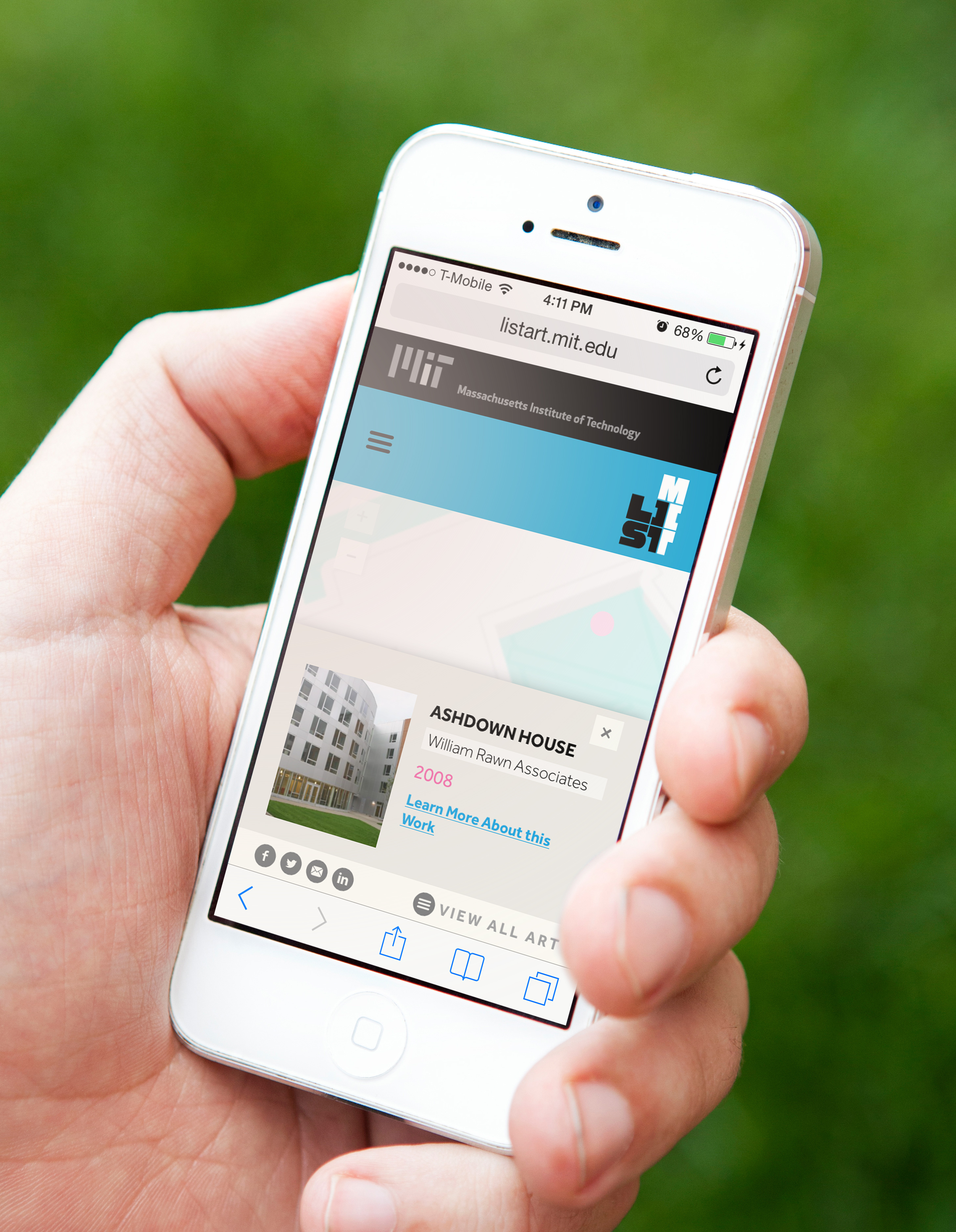 From the beginning, the site was meant to encourage social conversation about the List. The Connect page aggregates relevant social content from around the Web, pulling in posts from specified hashtags and the List's own social streams. Many of the pages on listart.mit.edu can be easily shared across social media, allowing visitors to share the items that resonate with them, from individual art pieces discovered through the Public Art Map to upcoming events.