TOKY Wins MUSE Award for "Graphite" Digital Catalogue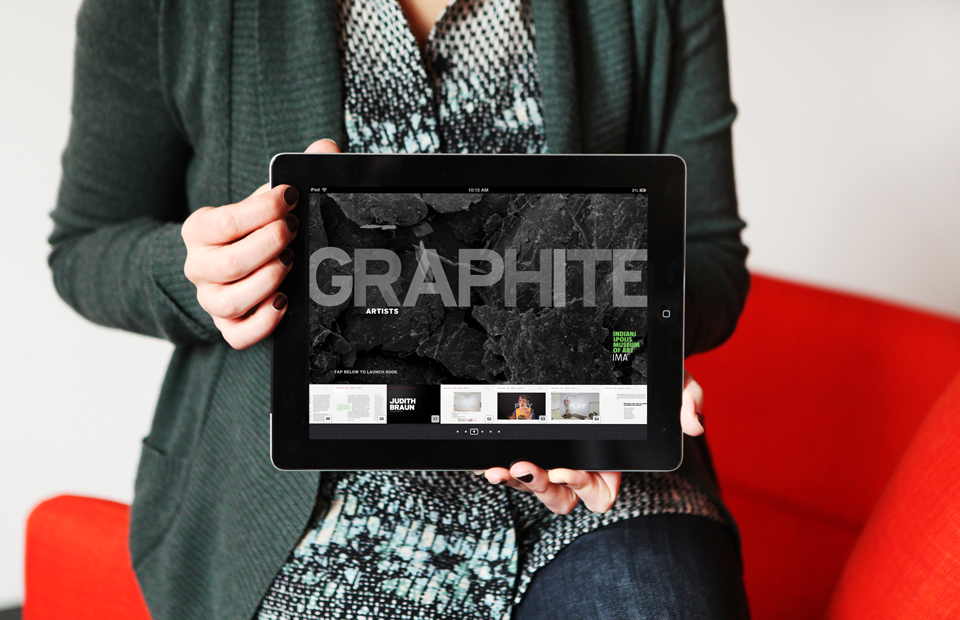 We're proud to announce that our work for the Indianapolis Museum of Art has been honored with a 2014 MUSE Award in the Applications and APIs category.
Each year, the MUSE Awards are presented by the American Alliance of Museums to recognize outstanding achievement in galleries, libraries, archives or museums.
We worked with the IMA to develop a digital catalogue for their Graphite exhibition, which ran through mid-2013 and explored innovative uses of graphite, from drawings to sculptures. MUSE jurors noted that the application "is fantastic for visitors who can't make it to the exhibit," and complimented the "powerful use of videos" within the digital catalogue.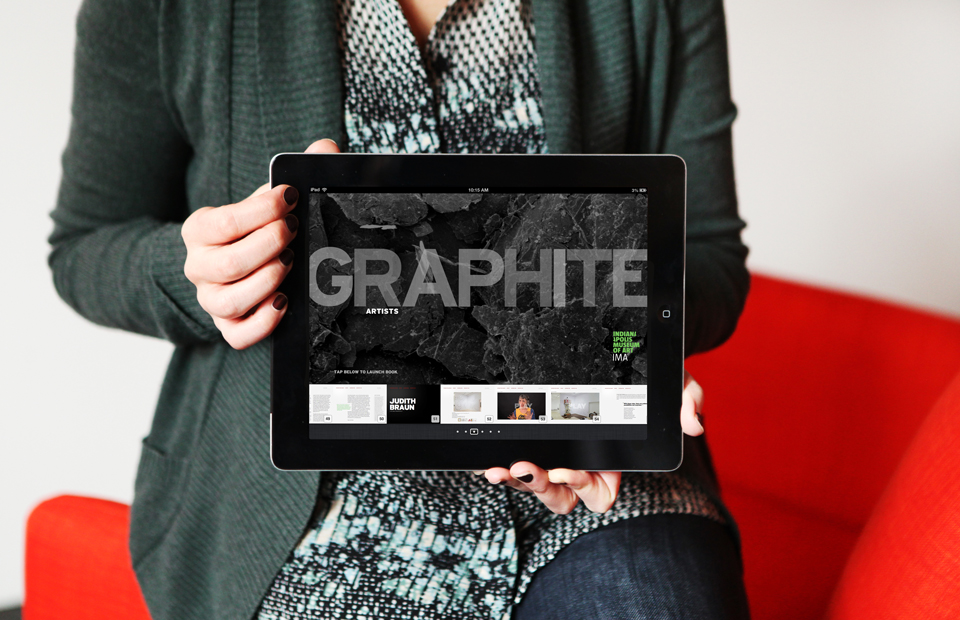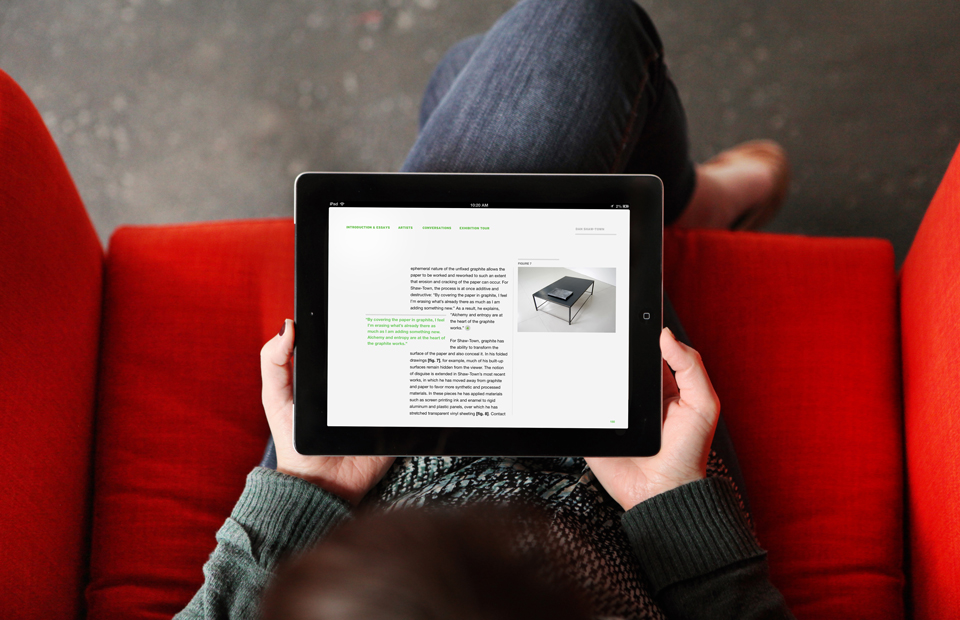 Throughout the project, we were committed to pushing the boundaries of publishing — so we were thrilled to hear MUSE jurors say that the catalogue "answers the question of how to make the shift from print catalogues to a fully digital experience."
Congratulations to our clients at the Indianapolis Museum of Art on the win!