Moving Pictures: 6 Must-See Videos from TOKY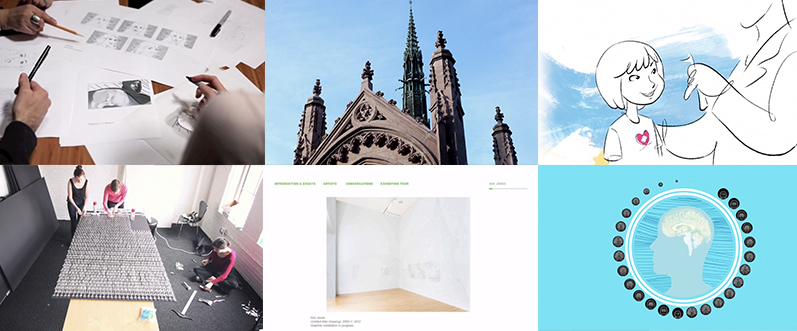 From TV spots to behind-the-scenes documentation, TOKY has created quite a bit of video in the past several years.
Here's a look at some of the video work we've completed for clients and ourselves in recent months.
1. "Giants" for Bellefontaine Cemetery
As a part of TOKY's rebranding of Bellefontaine, we wrote, shot, edited and produced a new 30-second television spot — their first ever — which premiered Sunday, October 13th during Downton Abbey on KETC.
2. "Values" for Mercy Children's Hospital
TOKY created this 30-second TV spot as part of the launch of the Mercy Children's Brand.
3. Fork Time Lapse for Food Outreach
For the past ten years, TOKY has been proud to support Food Outreach as a sponsor of A Tasteful Affair, the organization's annual fundraising event. In 2013, we created a physical piece for the event using 6,000 forks. Below is a time-lapse video of the building process.
4. Graphite Digital Catalogue for Indianapolis Museum of Art
Below is a quick walk-through of the digital catalogue we built for Graphite, an exhibit at the Indianapolis Museum of Art.
5. "Understanding Your MRI" for MS Center for Innovations in Care
In 2012, TOKY made this video for the MS Center for Innovations in Care to give patients a better understanding of their MRI results.
6. Behind the Scenes: Opera Theatre of St. Louis
We put together this short video to show how branded imagery for Opera Theatre of Saint Louis comes to life. In two minutes, TOKY shows how we went form initial sketches to final designs.