New Work: SAK Construction Website

A few weeks back, we officially launched the redesigned sakcon.com.
SAK Construction is one of the fastest-growing pipeline rehabilitation and tunneling contractors in the US. With work that spans three markets and eight services, they needed a website that would communicate what they do without turning visitors in circles or bombarding them with weighty industry jargon.
TOKY kicked this project off with a re-design of the SAK logo and color scheme, pulling in earth tones to brighten up their website and marketing materials.
Working with the tagline, "Pipeline Infrastructure. Solved.," we incorporated "solved" language throughout the site to communicate what SAK does in a number of industries. The "solved" theme is especially prominent in the homepage slider, which showcases six of the company's case studies.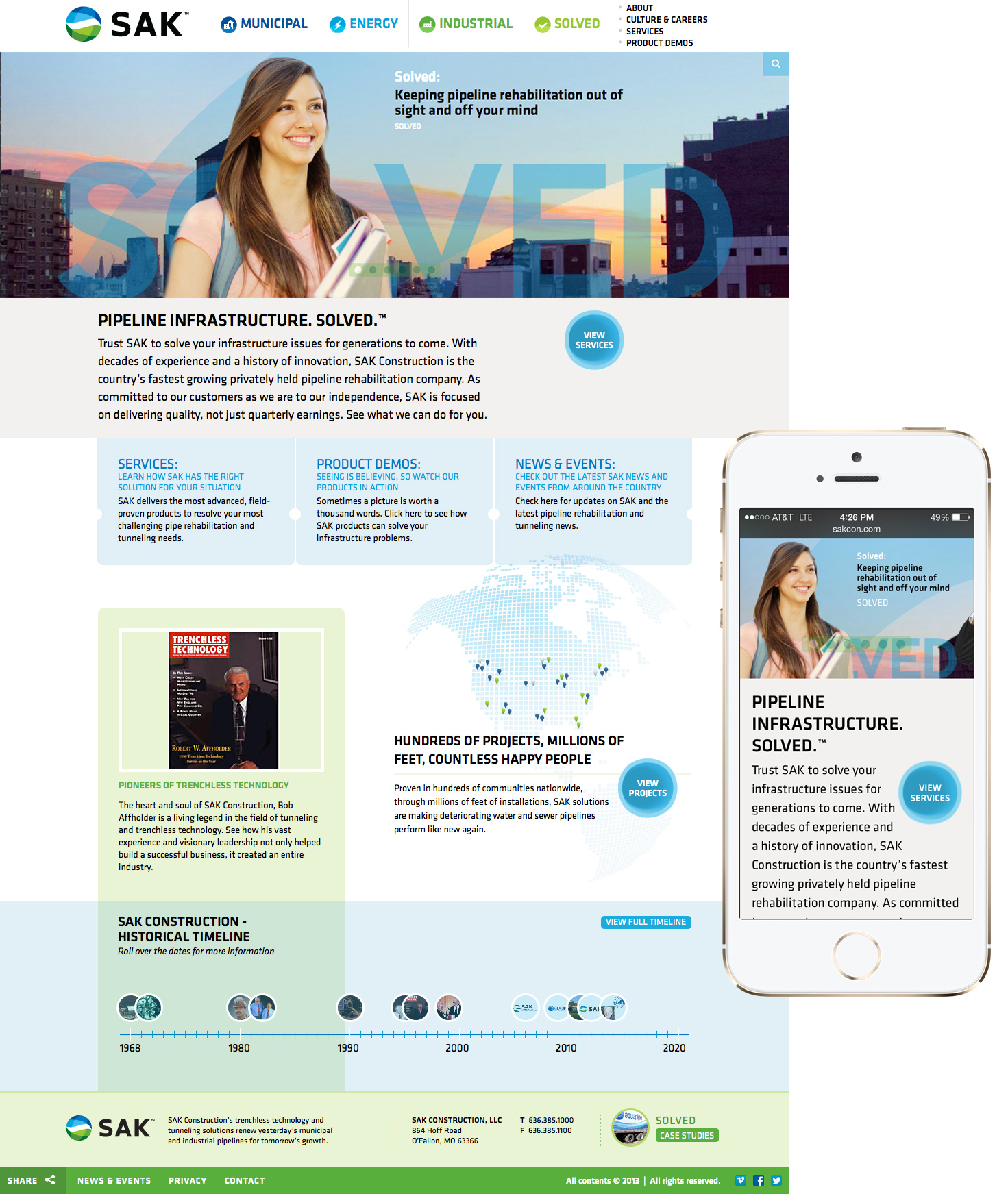 The firm's three partners (Shaw, Affholder, and Kalishman) are leaders in their industry, so it was important to make each of them a cornerstone of the site. TOKY used photos, timelines, and text to highlight each partner's experience.
One of SAK's main concerns was that, on their old site, visitors were often confused about which services pair with which industry. With that communication challenge in mind, we worked carefully on wireframes, segmentation, and content flow. We designed navigation dropdowns that demonstrate service and industry relationships right off the bat and also built a matrix breakdown to better explain service and industry pairings. This table can be accessed no matter where users are on the site.
Congratulations to our partners at SAK Construction on the launch!