TOKY Featured in 2013 Logo Trends Report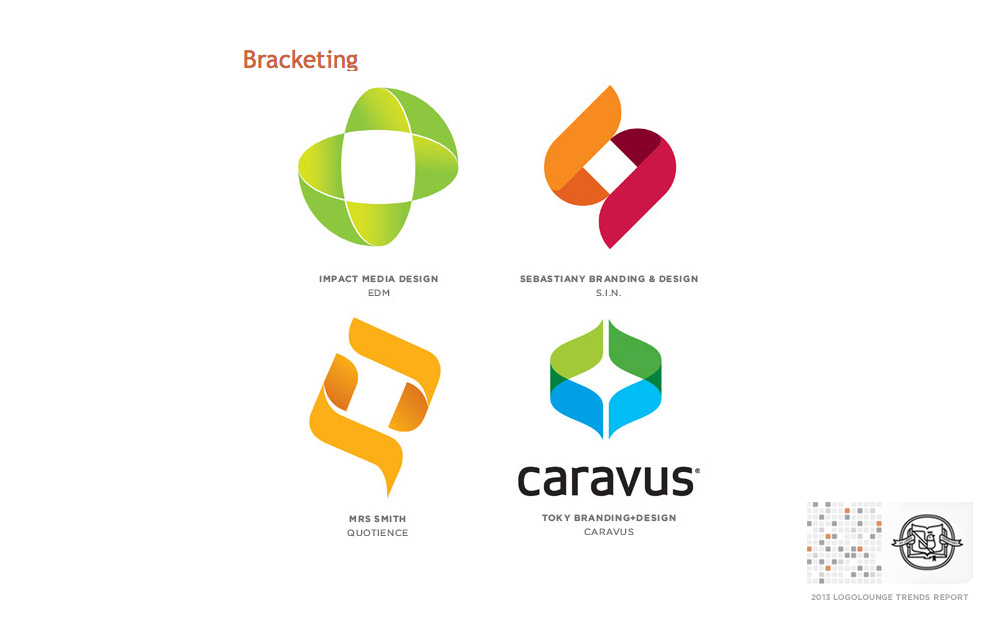 Each year, LogoLounge surveys the current design landscape, searching for patterns and similarities amongst the mass of new logos released around the world. After combing through over 20,000 marks, they released their findings in the 2013 LogoLounge Trends Report. Last year, the logo we designed for arts organization SPACES was featured as epitomizing the "Cousin Series" trend. We were glad to learn we've once again captured the zeitgeist, as our identity for our friends at Caravus was highlighted as an example of "Bracketing":
"As different as these marks appear, a square in a negative white space is the connecting tissue. Generally, two elements of equal construction are pushed together to create a square- or diamond-shaped center which becomes the unwitting centerpiece of the logo. It's a bit like two brackets that are uniquely designed and certainly have a message, but it's never as much about the device as what is between them.
Here, two pieces make a whole and create something greater in the central area. Remove one of the pieces and there is no story, but squeezed together, they envelop one of the greatest of all products, potential. It is the light that is captured between. It is the known or unknown. It is the elusive result that only this firm can define and manifest. The beauty of showing potential is that the consumer is able to dream and fill in the blank with the answer that best serves his objective."