TOKY Earns Five St. Louis ADDY Awards — Plus Five Certificates of Excellence — in the 2013 Competition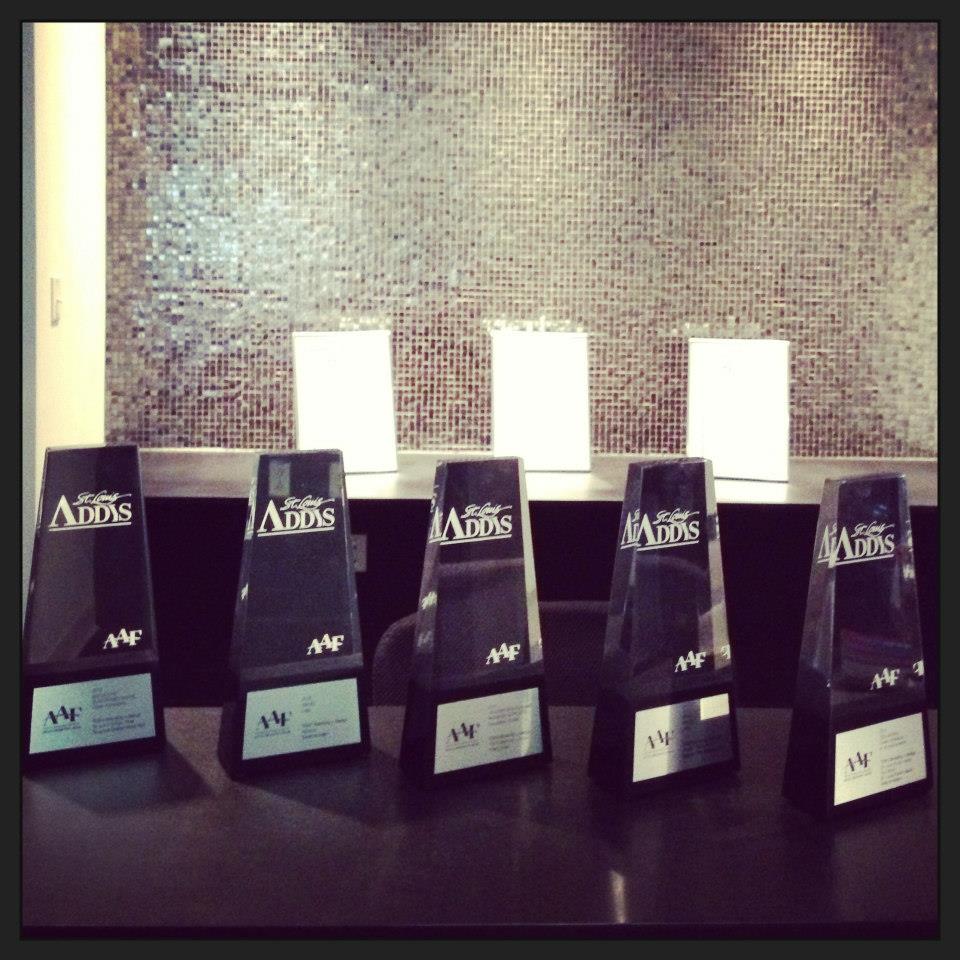 In January we announced that TOKY had earned more than ten ADDY nominations in the St. Louis competition, providing a special graphic illustrating how the awards touched every part of our practice (and both coasts of the country).
We're thrilled to share that when the big award night came a few weeks ago, we heard "TOKY" sound out from the stage five times. Our complete list of wins is below, and we've posted a handful of photographs and images in this Facebook gallery. As always, congrats to our winning clients!

ADDY Awards
Baileys' Fifth Wheel, Logo
Caravus, Logo (post)
St. Louis Design Week, App (post)
St. Louis Public Library Foundation, Gala Invitation, Invitation (post)
TOKY PROOF, Volume 01, Newsletter (post)

ADDY Certificates of Excellence