New Work: Redesigning Two Magazines for the University of Chicago Medicine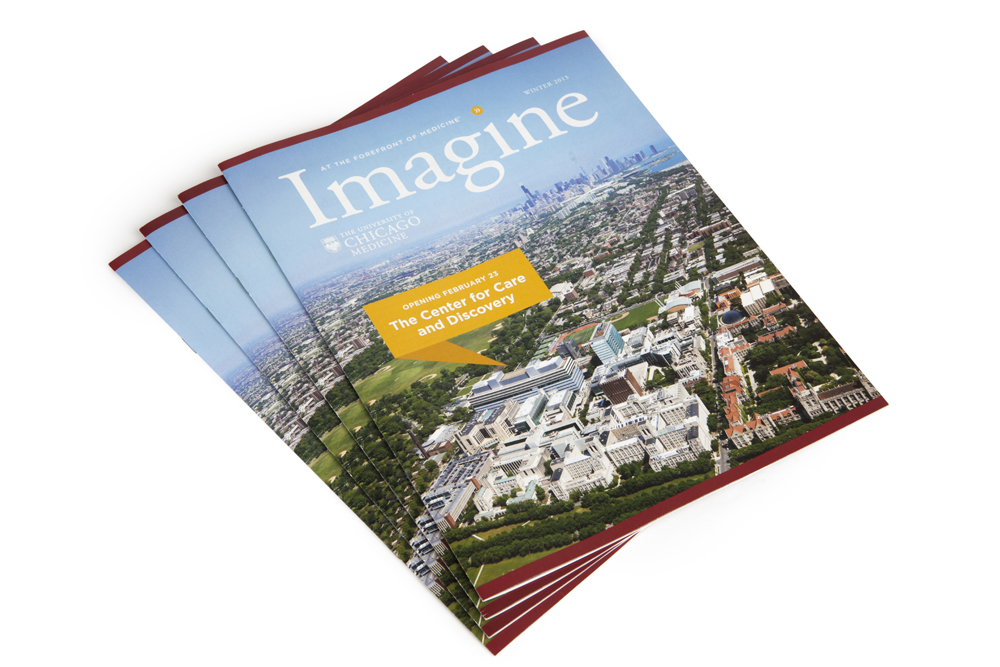 Magazines are stacked high at TOKY HQ. Whether it's a mainstream monthly or an obscure international quarterly focused on arts and culture, we love our publications.
This includes those we work on. One recent such project was the cover-to-cover redesign of two magazines for the University of Chicago Medicine. TOKY's been working with UCM on a wide range of projects during the past year-plus — strategic positioning, branding and identity, advertising, websites — and we were thrilled to be tasked with bringing new life to the hospital's two chief publications.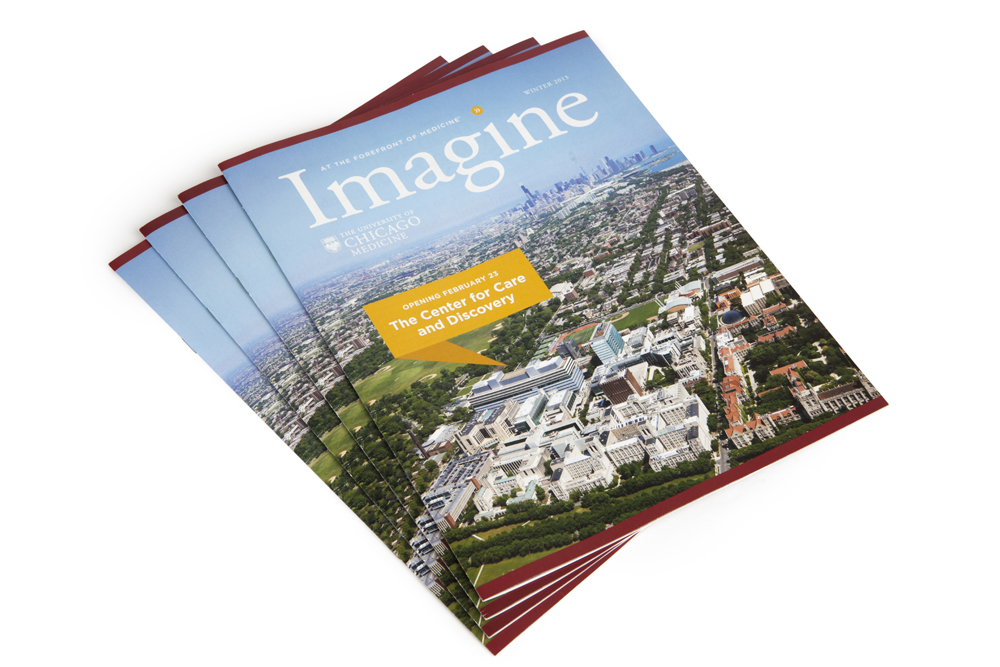 Imagine is UCM's quarterly magazine that keeps 600,000-plus consumers updated on the organization's latest breakthroughs and news. While that publication is written for the general public, Inspired is written and designed to keep more than 200,000 referring physicians and research colleagues updated on all that is happening — research news, innovative treatments, clinical trials — at the University of Chicago Medicine and the Biological Sciences Division.
In redesigning the magazines, TOKY sought to develop a more sophisticated, readable visual system and reorganized all content in line with UCM's new brand platform, which we helped develop during 2012.