Library's Grand Reopening — a Story TOKY Helped Tell — Toasted at the Close of 2012
Readers of the TOKY Blog know we've been highly involved in the St. Louis Public Library Foundation's $70 million Central To Your World Campaign, which made possible the recent grand reopening of the historic Central Library.
From Gala invitations to a short film about the project, TOKY worked for a year-plus with Library and Foundation leadership to tell the story of this major milestone.
While there has been significant positive press around this in the traditional outlets — in the city's major newspaper, indie weekly ("Best Public Library"), and monthly magazines (one of which published a portfolio by our friend Michael Eastman) — one smaller item caught our eye.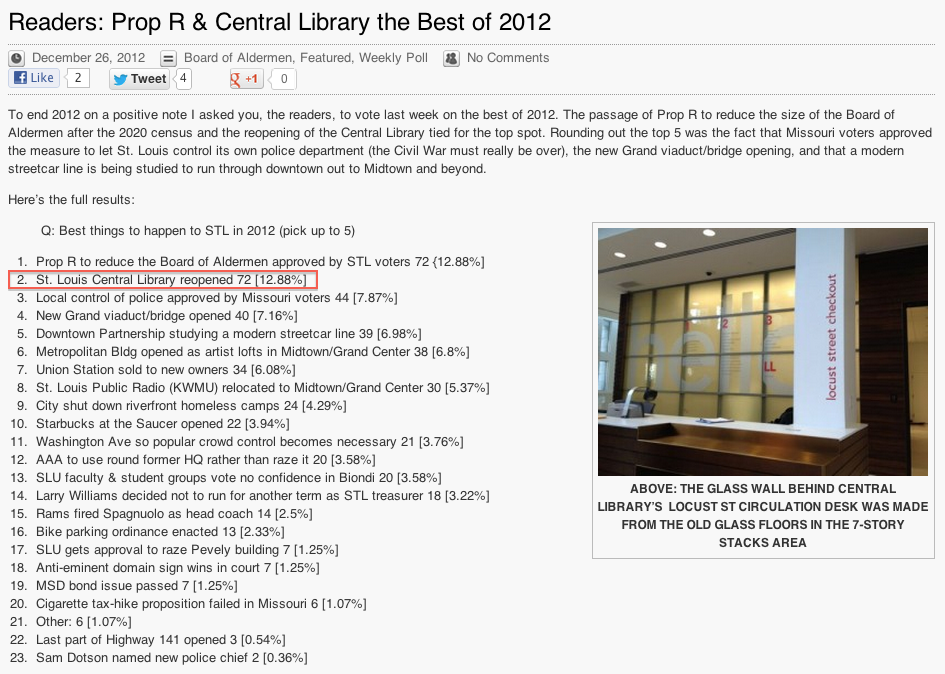 The well-trafficked St. Louis blog UrbanReviewSTL, an insider's guide to St.  Louis developments of all kinds, asked its engaged, opinionated readers to name "the best thing to happen in STL in 2012." The Central Library project tied for the top spot.
We are thrilled that this exciting project has been meeting an enthusiastic and supportive public, and we're proud to have helped craft a narrative that is connecting with the community.