New Work: St. Louis Design Week iPhone App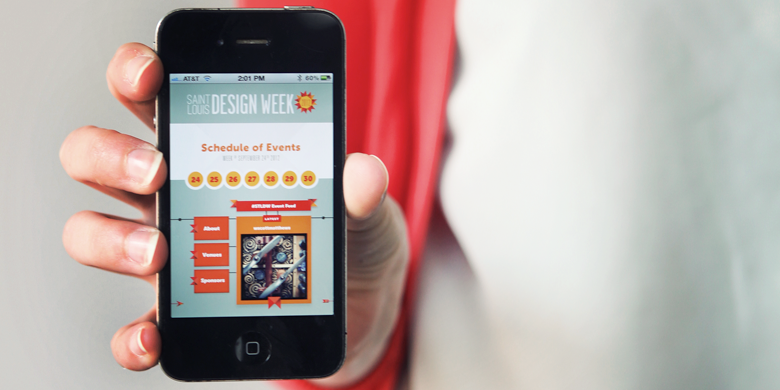 It's been great to see the 2012 Design Week come to fruition.
The combined efforts of many local individuals, agencies, and corporate sponsors have put together a remarkable weeklong event that truly celebrates our diverse and thriving design community — from all design industries. Design Week begins on September 24, with events every day of the week all throughout the city.
TOKY and its staff have been involved in multiple ways and on multiple events taking place during this week, many of which will be detailed in forthcoming blog posts.
For now, we're excited to reveal the St. Louis Design Week iPhone app we designed and developed: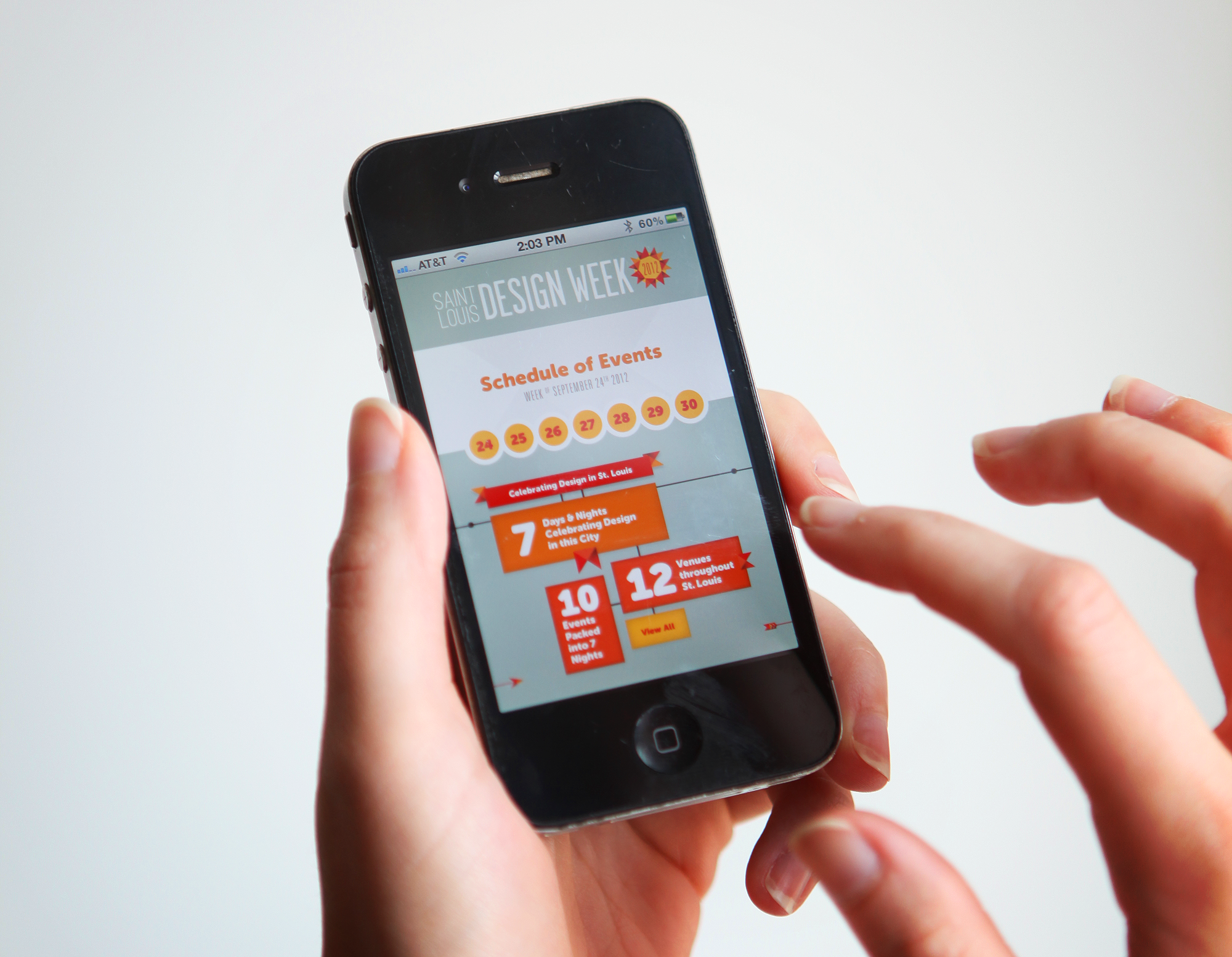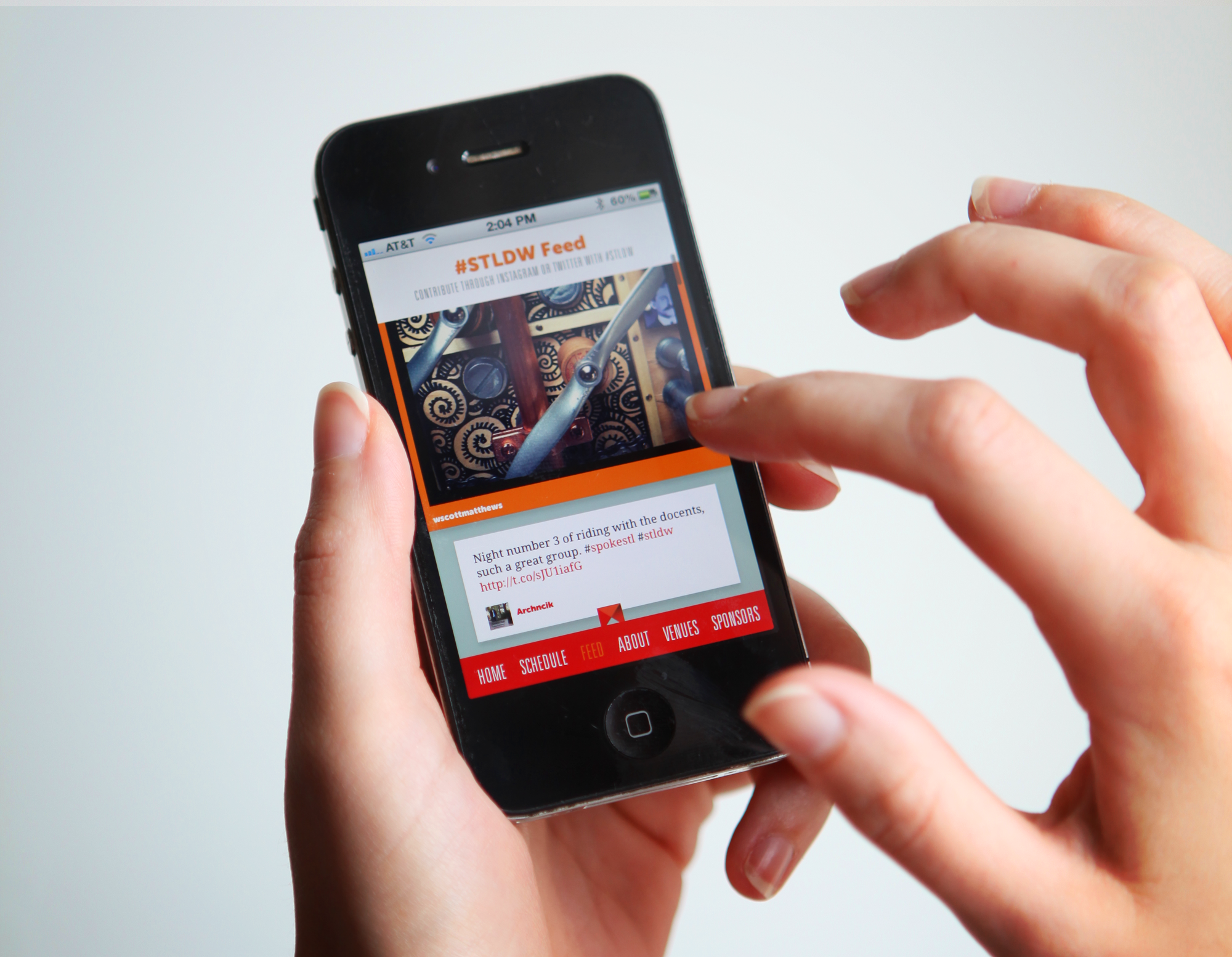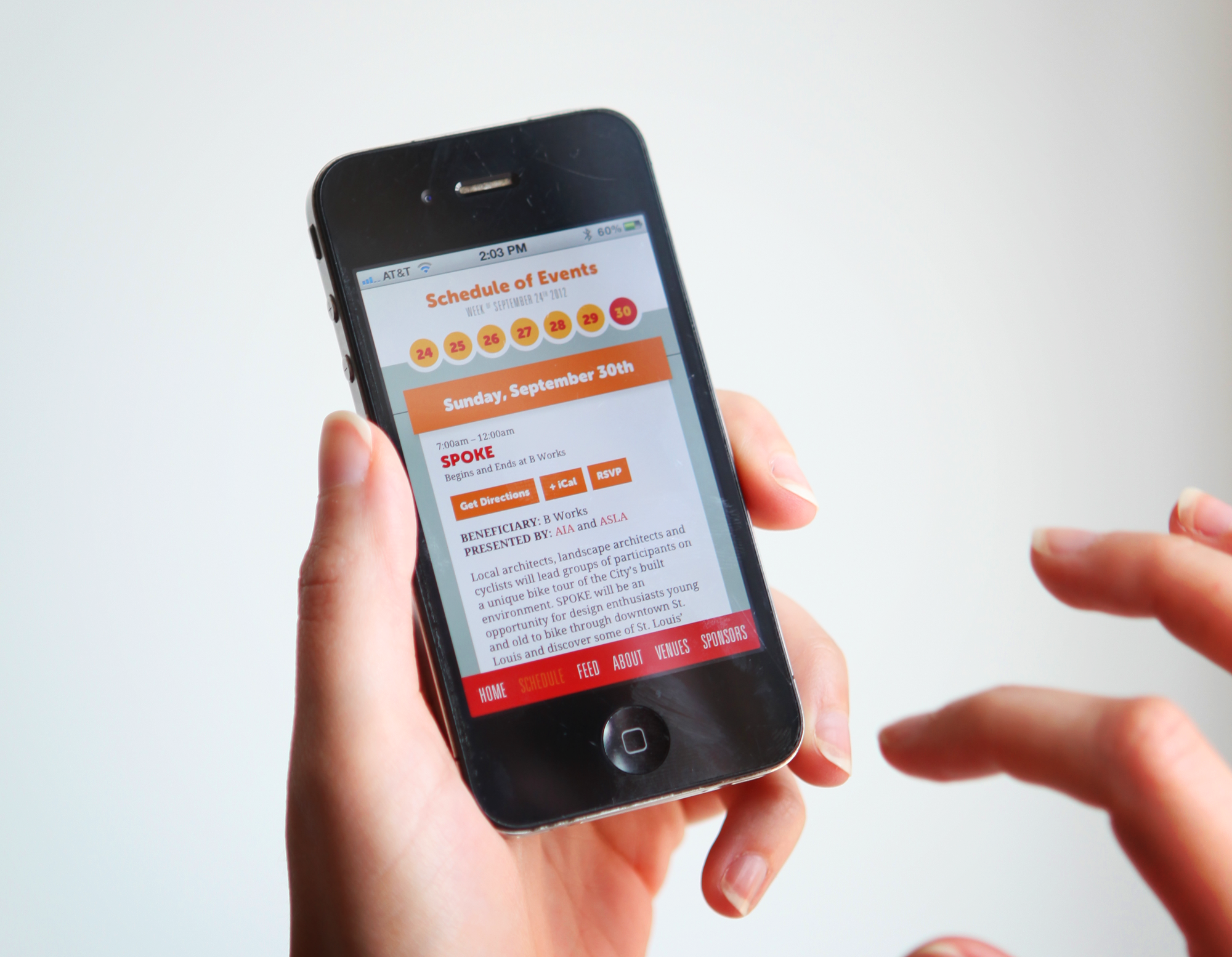 Browse through all of the events and get the information you need to know. The app is built to accommodate the often changing content — most edits are easily made to the app without having to download an update.
Also be sure to check out the website at stldesignweek.com, designed by our friends at AtomicDust. The STL Design Week identity was designed by Kiku Obata. Check the sponsors page on the app or the site to see all of the other individuals and agencies that are responsible for putting together such a great week for this city. We're looking forward to seeing old friends and making new ones throughout the week.