The editors at St. Louis Small Business Monthly have just released their 2012-13 Best in Business publication, and TOKY is thrilled to have been voted "The Best of the Best" in the "Best in Quality" category.
That's a lot of "bests" — we feel incredibly honored. As touched on below, we are quite psyched to be part of a Midwest design community catching eyes from coast to coast. Thanks for the meaningful nod, all who voted!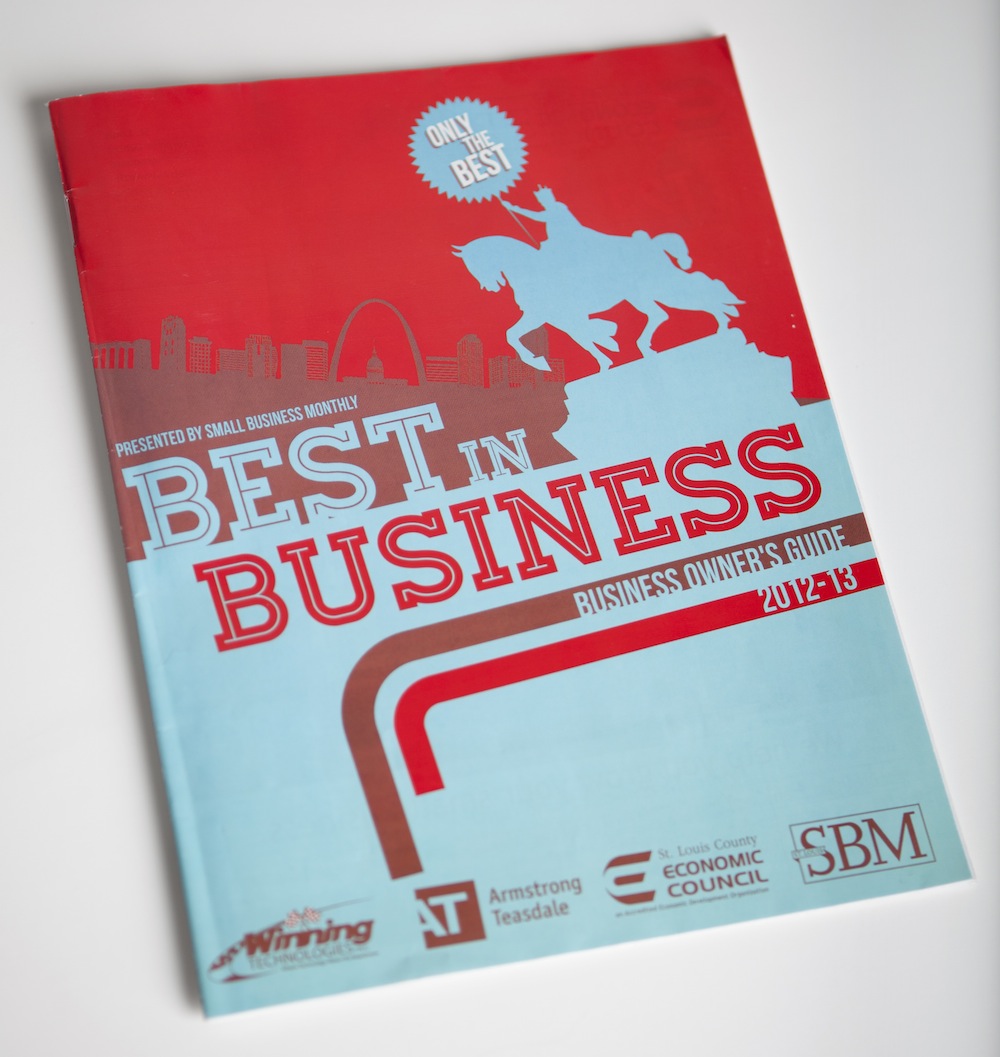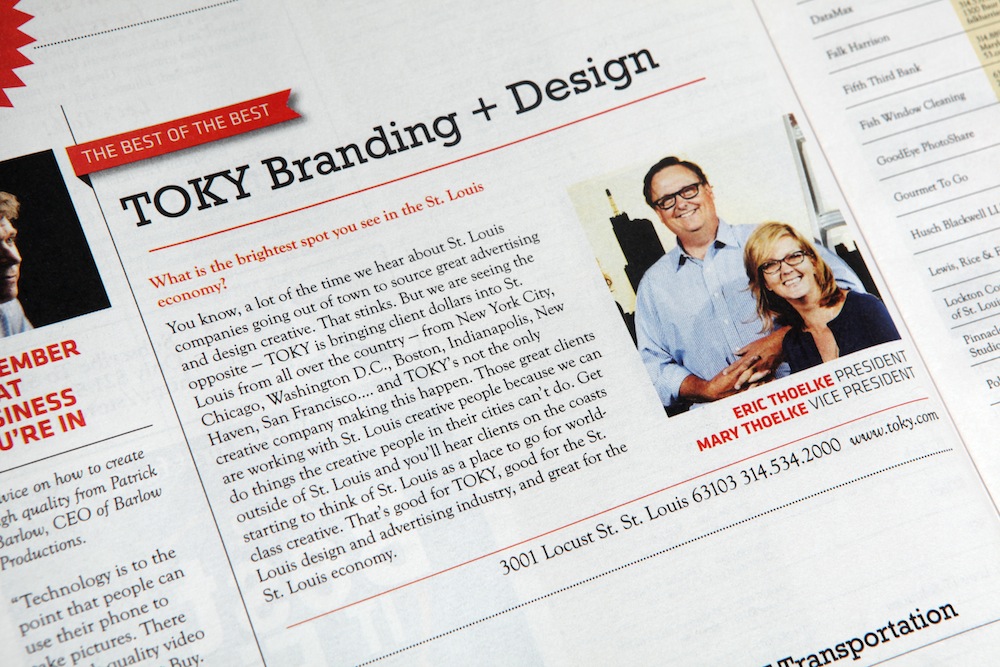 Subscribe to our mailing list.