Client Work: New Video for the MS Center for Innovations in Care
We've written before about our website and video work for the MS Center for Innovations in Care, one of the region's leading comprehensive multiple sclerosis centers.
The animated short film we made in 2010, "Carrole's Story," has been particularly well-received.
Dr. Barry Singer and his team contacted TOKY earlier this year to make a new video for the Center's website, introducing his new colleague, Dr. Mark Tullman, and telling the story of how the whole team there truly cares for their patients. TOKY managed the entire process, from the production and on-camera interviews to editing and sound.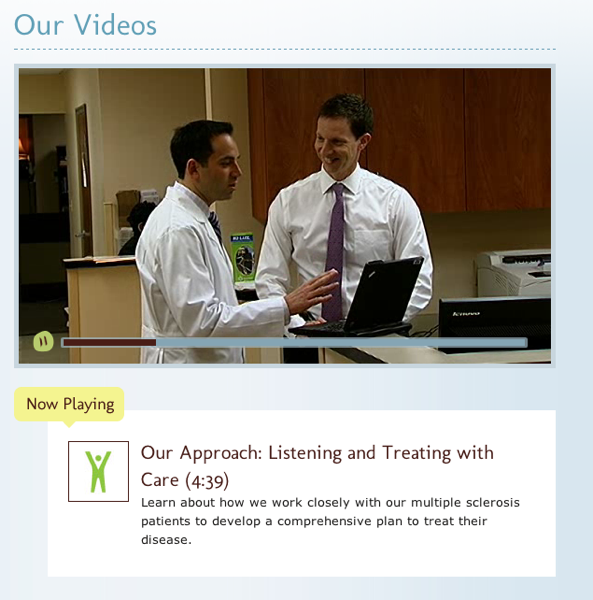 You can view the finished video, "Our Approach: Listening and Treating with Care," at the Videos section of the MS Living Well website.