Helping Hill Investment Group Tell its Story with a Short Film and New Website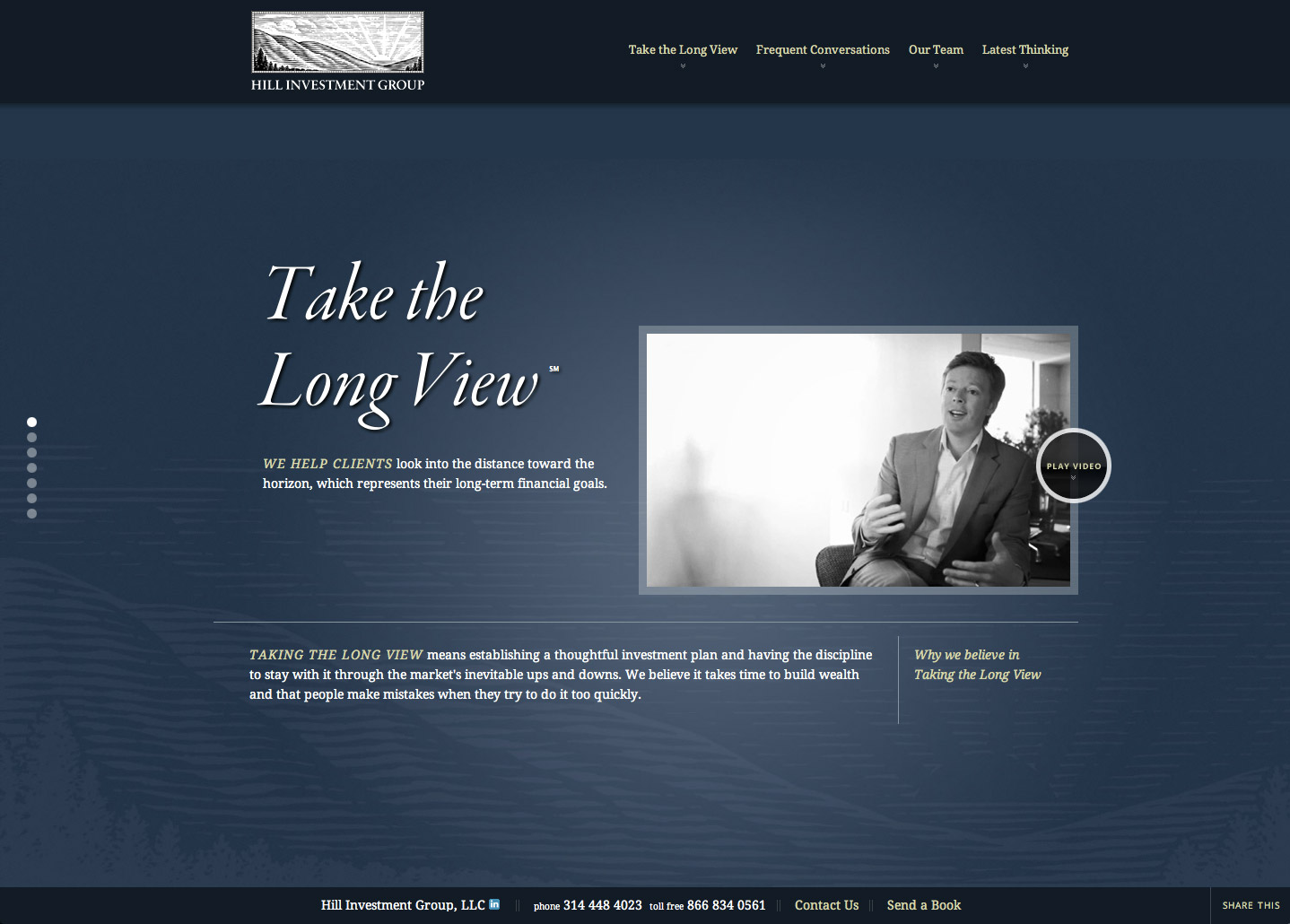 We have had a great partnership with Hill Investment Group since the firm's beginning, helping create its original identity and branding and developing its website.
The firm has grown in meaningful ways these past few years, and the time had come for both for a full website relaunch and the making of a short video about Hill Investment Group's passions and priorities.
We sat down with Hill leadership early on in the process to discuss the goals of a new short film, from content to tone and beyond. TOKY developed a few script options, which helped determine the kind of structure we'd like the video to have. And while the writing of one script was particularly well-received, we ultimately chose to make that language a kind of starting-off point for more open on-camera conversations with the Hill team. This allowed us to capture several hours of footage that had a more personal, authentic feel — qualities critical to the Hill Investment Group brand and philosophy. Edited down to just six minutes, the video provides a compact snapshot of why this firm works the way it does.
The release of this video also comes as we relaunch the Hill Investment Group website. We designed and developed the new site to create a smaller, more interactive experience for the visitor, with content and messaging trimmed down to just the essentials. One area where we provided a bit more information for readers was in the team bios. Hill Investment Group is not a typical financial firm, so typical, seen-it-before biographies were off the table. The approach we took was to have each individual bio consist of two parts: a few key paragraphs up front, followed by a magazine-style interview revealing unexpected insights into each person's life, from what inspires them to how they approach their role at the firm.