Site Launch: "In the Still Epiphany" for the Pulitzer Foundation for the Arts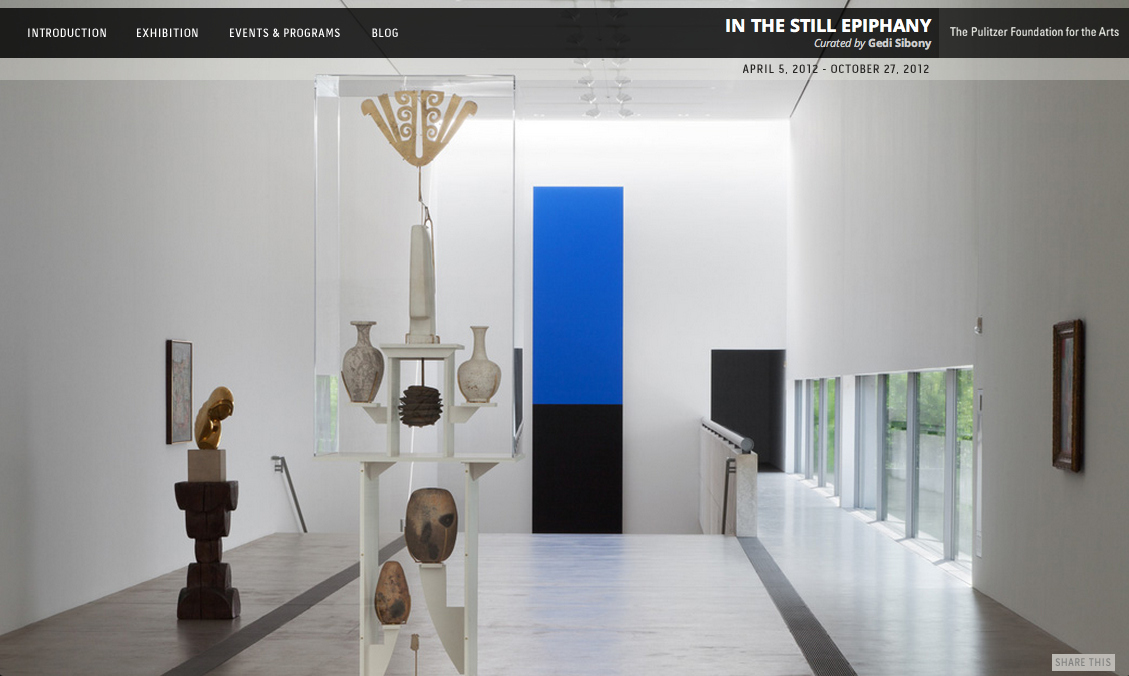 Late last week, TOKY launched the latest in our long line of exhibition web catalogues for The Pulitzer Foundation for the Arts.
In the Still Epiphany, curated by New York-based artist Gedi Sibony, marks the PFA's 10th anniversary with a unique installation of works from the collection of Emily Rauh Pulitzer and Joseph Pulitzer. The longtime TOKY client sought a paired-down catalogue for this project, making it critical that we found an elegantly minimal way to present and identify the artworks as seen in the galleries.
On the site's Exhibition page, the thumbnail gallery photographs are dynamically sorted, delivering an incredibly fast browsing experience for the visitor. When the images go full-size (as illustrated), the visitor can hover over an artwork — in this case, an extraordinary Édouard Vuillard painting — and read the key artist/artwork information.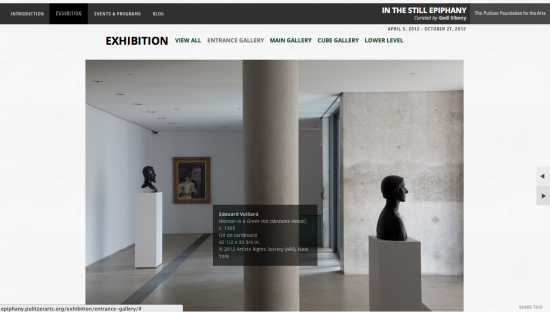 TOKY also produced and edited two video components (below) for the web catalogue: An interview with Gedi Sibony in the Pulitzer's galleries, and an audio slideshow featuring commentary from Anthony Huberman, director of The Artist's Institute and a distinguished lecturer at Hunter College.
As always, it was a pleasure working with the Pulitzer to bring its current exhibition to a wider arts-loving public.