New Work: A Tasteful Affair 2012 Identity
For the ninth year in a row, TOKY is a major sponsor for A Tasteful Affair, an annual event that raises tens of thousands of dollars to help Food Outreach continue their critical mission of providing meals to those battling HIV/AIDS and cancer.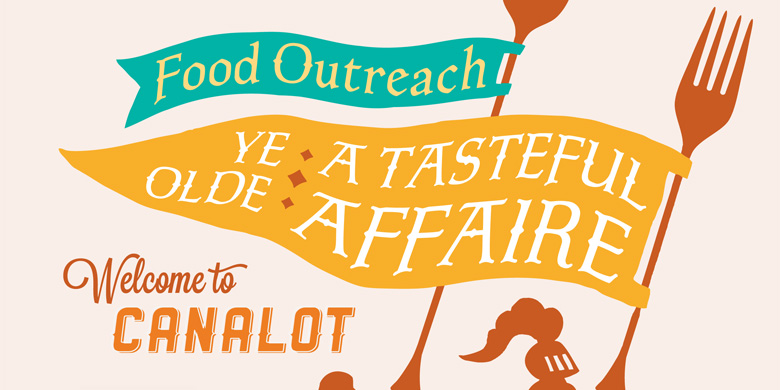 The event itself, which takes place this Sunday, is in its 24th year. It's a fantastic tradition we're proud to support. When we spoke with our Food Outreach friends about their hopes for this year's identity and materials, they had Spamalot on the brains. We went right to work and had a great time developing the design and language for — ahem — "Ye Olde A Tasteful Affaire." In addition to the invitation set seen in this post, we produced save the date cards, posters, and other materials.
Before we show a few more photos, please take note of the event's details, so you can join us on Sunday, as we eat, drink, and act silly in support of a truly great cause.