New Work: "La Habanera" Gala Invitations for Opera Theatre of Saint Louis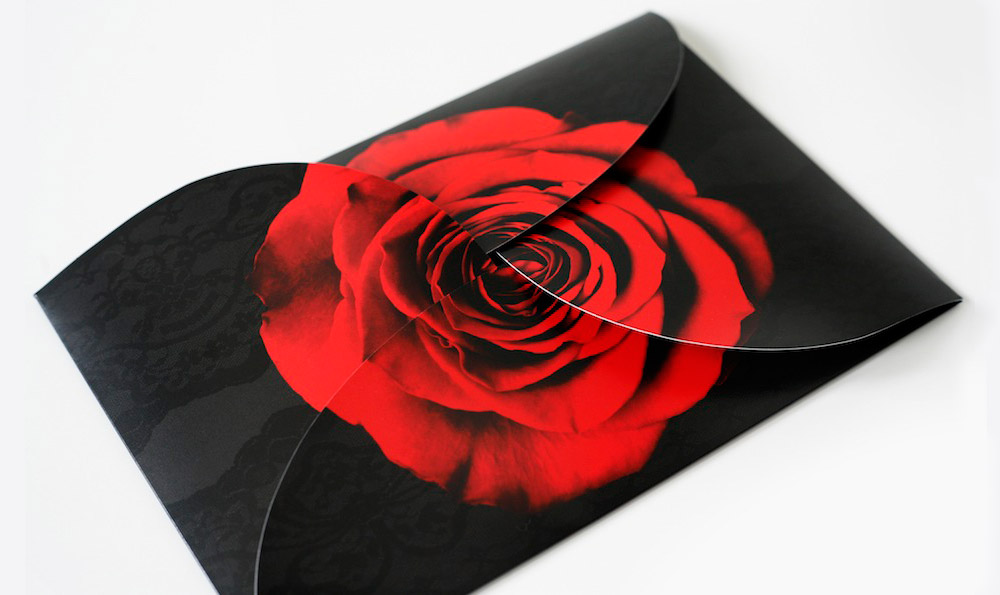 To set the scene:
As the factory bell rings the cigarette girls emerge and exchange banter with young men in the crowd ("La cloche a sonné"). Carmen enters and sings provocatively of the untameable nature of love (habanera: "L'amour est un oiseau rebelle"). The men plead with her to choose a lover; after some teasing she throws a flower to Don José, who thus far has been ignoring her but is now annoyed by her insolence.
So notes the people's encyclopedia about the 19th-century opera Carmen, written by French composer Georges Bizet and coming soon to Opera Theatre of Saint Louis, a longtime TOKY client.
Each year, Opera Theatre chooses one of its season's shows as the thematic backdrop for its annual gala. For 2012, Opera Theatre decided on a full costume ball inspired by Carmen, giving TOKY's designers the tasty assignment of creating invitation materials that evoke that opera's — and, we decided, the above scene's — mood and feel. (Red roses, black lace — great stuff to work with.)
And so: Invitees to the May 5th "La Habanera" gala will soon receive their own flowers, bright red and with a consequential bloom.