New Work: Launching the Baileys' Range Brand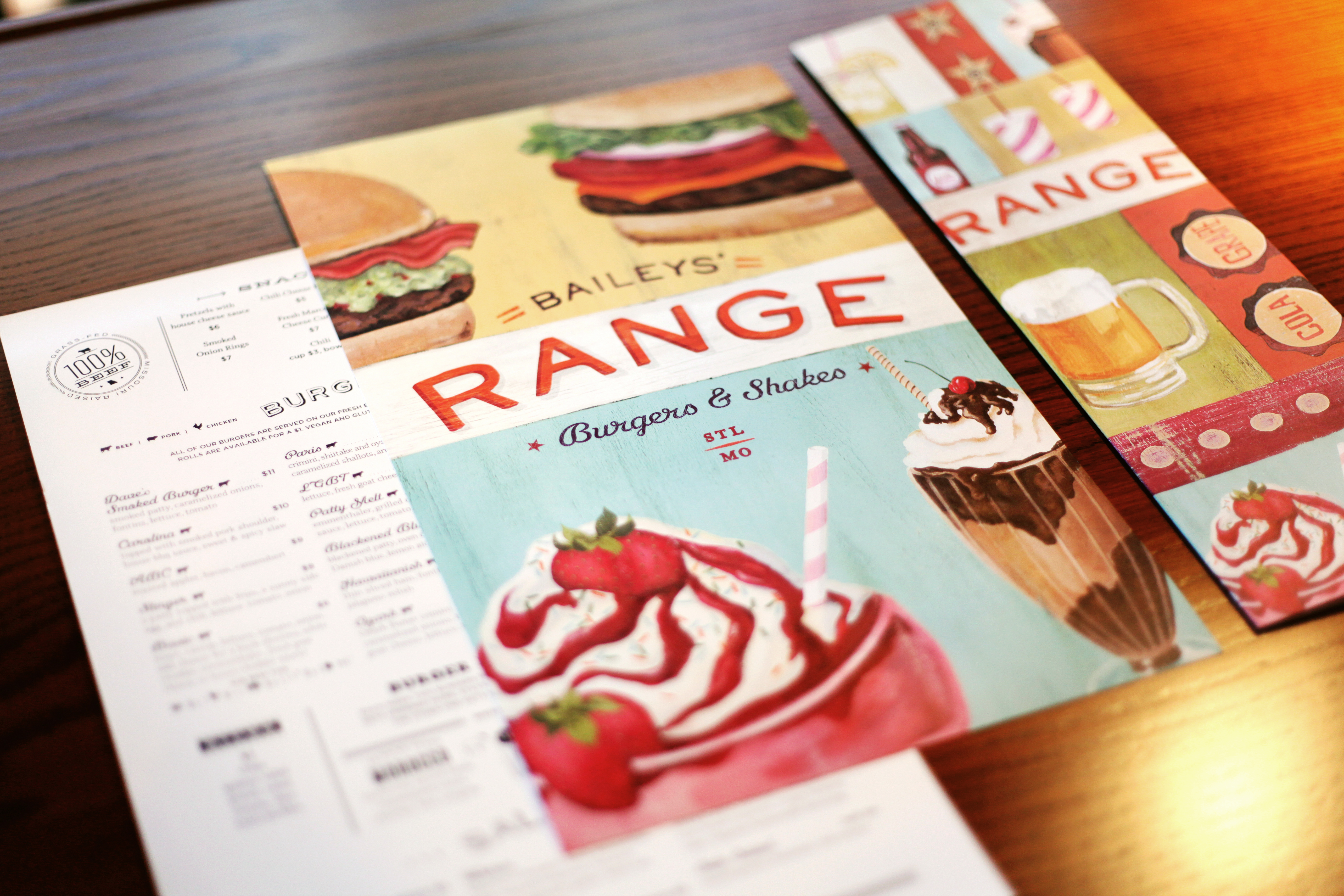 Prominent St. Louis restaurateur Dave Bailey has opened four restaurants, and TOKY has been proud to craft — and sustain — the identity for each one: Baileys' Chocolate Bar; Rooster; Bridge; and now Baileys' Range, a bustling burgers-and-shakes spot at the corner of 10th and Olive in downtown St. Louis.
The restaurant's name has a few different meanings — the range of options on the menu, yes, but also the open natural landscape, the range out on the farm. (All the beef here is grass-fed, free-range, and local.) We knew, though, that we wanted to steer clear of all the cliches that can zap the joy out of those very meanings. No Western type. No longhorns.
What we created matches the place: fun, rich with texture, totally unique. From the identity to the menus and signage, we sought to create an authentic, warm, and cheerful vibe for a place you'd be happy to come with your family, have drinks with your friends (hope you have a lot of friends; there are TONS of interesting grown-up drink options), or end the evening with a freshly made shake.
The TOKY team greatly enjoyed partnering with Scott Pondrom of Design Deli to create the illustrations you see below in the print, signage, and website work.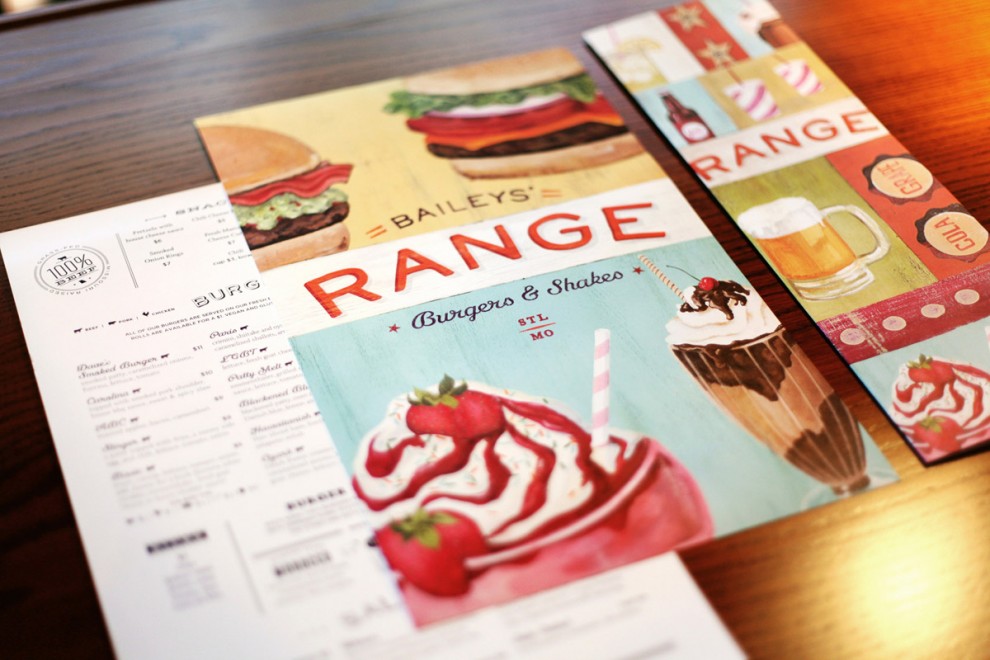 The menus need to be easily interchangeable — there's a new Burger Battle every week!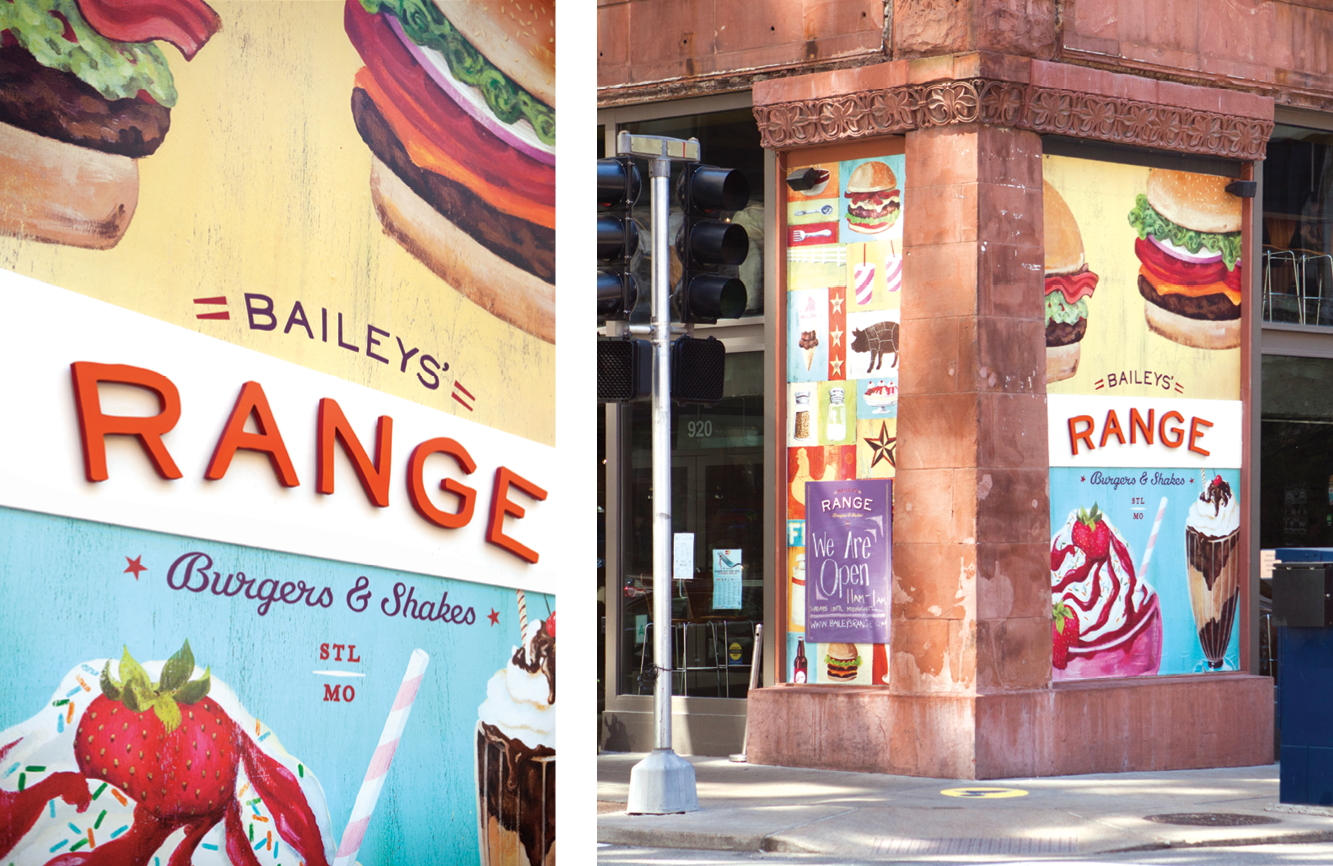 Outdoor signage, with a chalkboard that staff can update daily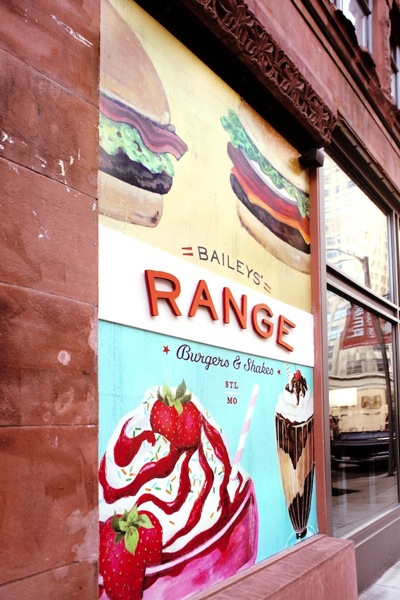 Exterior signage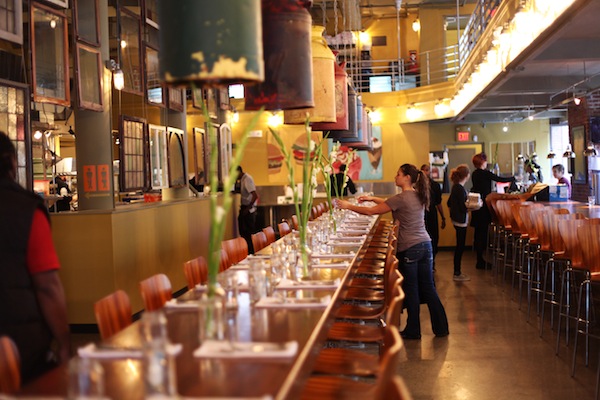 Bar on the right, loooooong table at center, companion artwork on the far wall. The great interior work was led by Brynne Rinderknecht.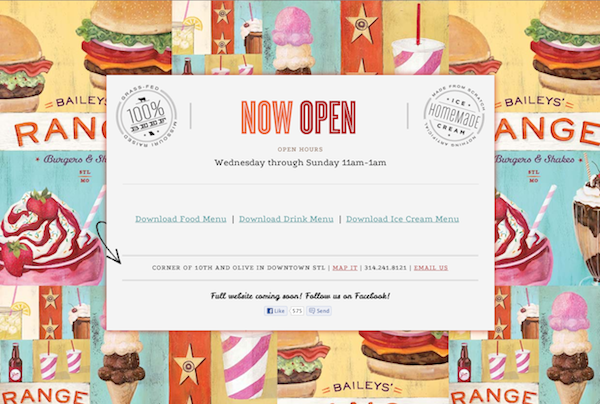 The soft-opening iteration of the website, www.baileysrange.com