Eric Honored as an AIGA Local Legend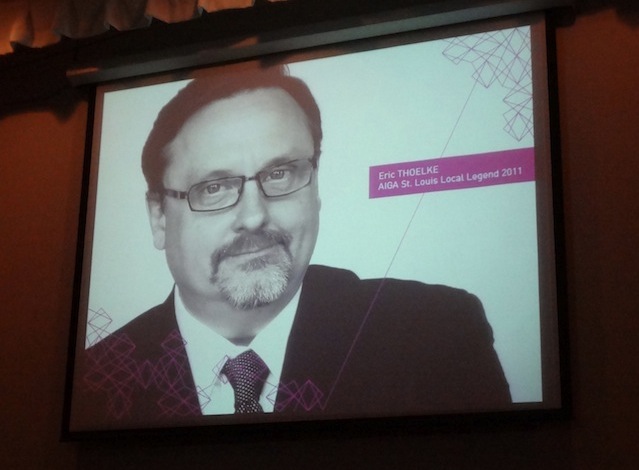 Late October in St. Louis was an incredible time. Yes, the Cardinals were making that unbelievable World Series run. But Team TOKY had another reason to celebrate — Eric Thoelke was honored as a Local Legend by AIGA St. Louis, his acceptance speech a PK Night-style flip through 15 years of TOKY history. It was a fantastic time.
Here's a bit from the nomination write-up for Eric that was read that evening:
Today, with nearly 30 employees and a newly opened office in Washington, DC, TOKY Branding + Design is one of the most awarded creative shops in the Midwest focused on education, healthcare, culture, and nonprofits.Eric's commitment to using creative communications to improve St. Louis is part of the firm's DNA. TOKY provides high-level branding and identity work to local nonprofits and cultural institutions, including some of the most revered, at a discounted rate. In addition, Eric invests TOKY's staff time and financial resources into many St. Louis fundraisers, from FORM Design Week (Presenting Sponsor) to Food Outreach's A Tasteful Affair event (eight-year major sponsor). Eric not only mentors his staff professionally — especially young designers whose talent he spots — but he fosters an environment in which a large number of staff donate time or artwork to causes they themselves champion, from Foodstock to BicycleWORKS, PK Night to the St. Louis Arts Project.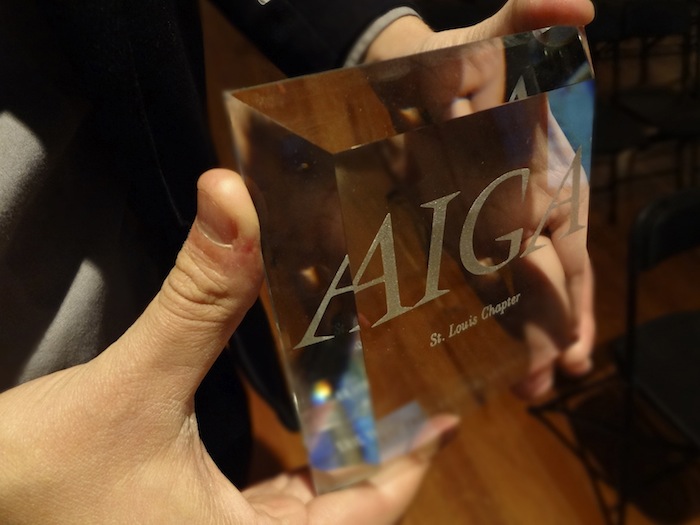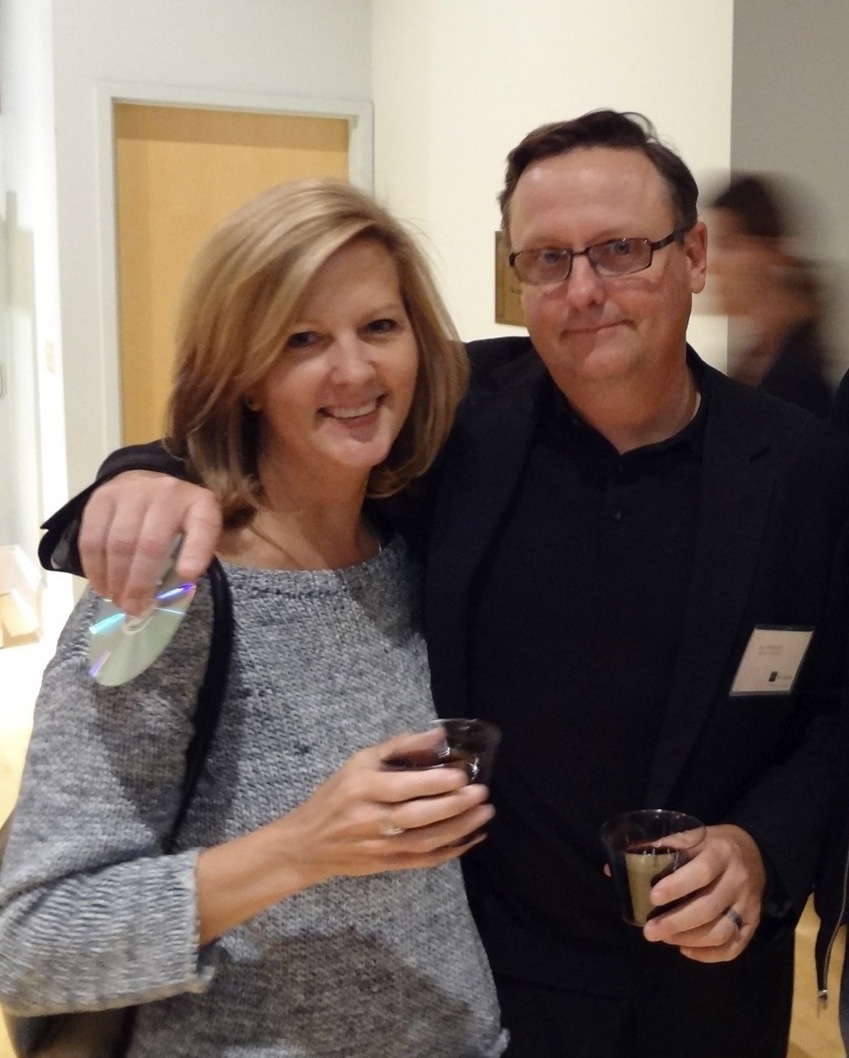 Mary and Eric
TOKY sends its congratulations to longtime St. Louis-based designer Paul Bussman for his own 2011 Local Legend award, and we thank Kory Waschick for sharing these photos from the event.