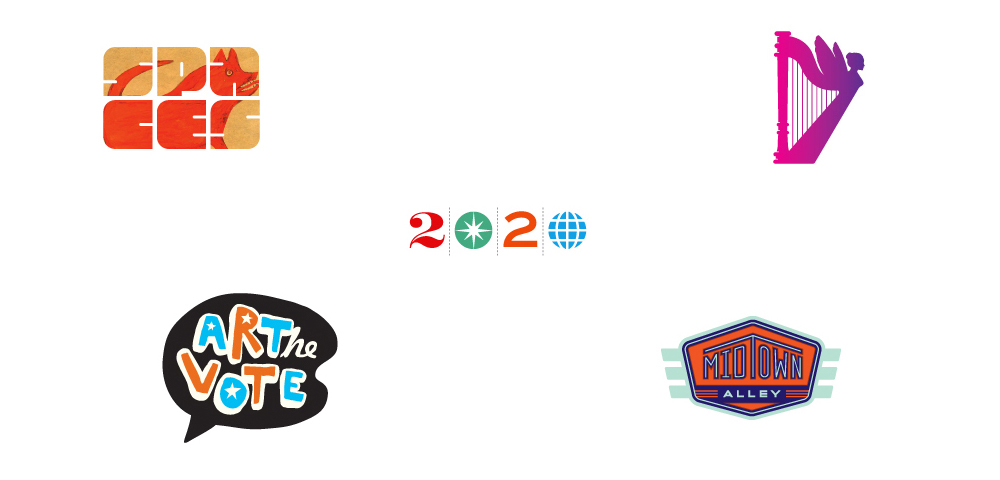 The publishers of the Logo Lounge series of books, the popular compendiums of the best of logo design, have let us know that we'll have five logos in two upcoming books.
Our logo for SPACES, a California-based arts organization, and a concept for Opera Theatre of Saint Louis have been accepted for Logo Lounge 7. According to the publishers, over 36,000 logos — 36,000! — were submitted to the panel of judges. Some competitions are harder to judge than others.
Three others were selected for inclusion in the Logo Lounge Master Library Series, a best-of-the-best set. These include our 2020 logo for the Catholic Healthcare Association, the Art The Vote logo, and the identity for our own Midtown Alley neighborhood.