TOKY Develops National In-Store Materials for Panera Bread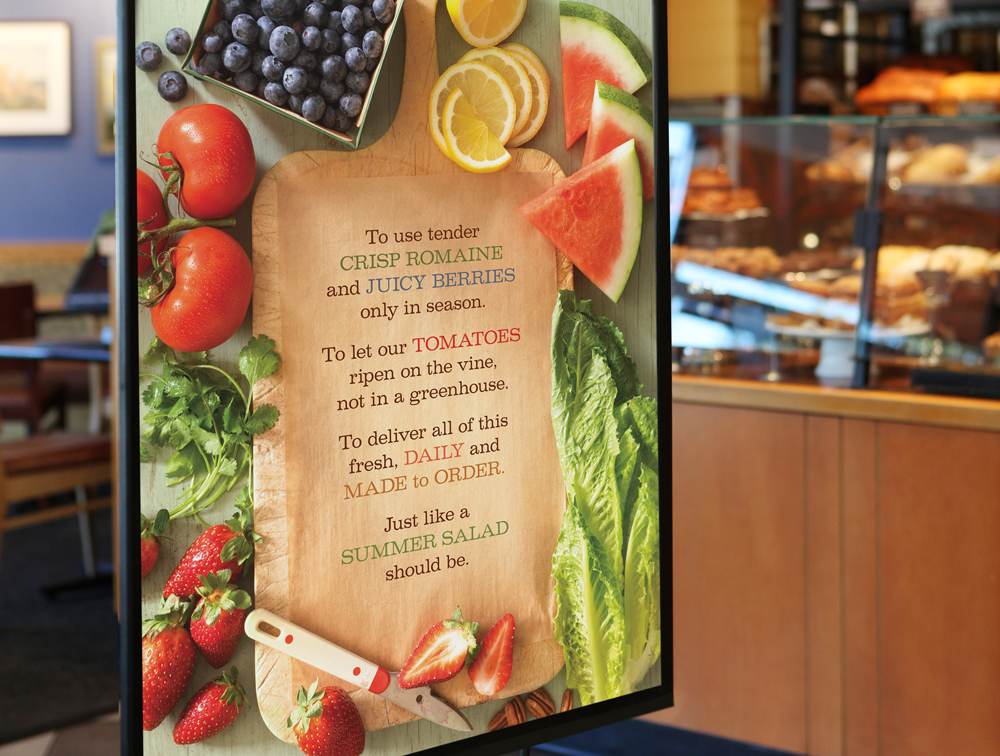 This summer saw the launch of TOKY's first project with Panera Bread, the nationally prominent bakery-cafe company.
After winning the assignment last December, TOKY created a "Return to Summer" campaign, crafting a wide range of materials — in-store banners, bakery-cafe signage, greeting stands, catering materials, and merchandise signage — that were handsomely installed in all of Panera's almost 1,500 bakery-cafes in 40 states across the country. (We know you probably saw this work as you stood in line debating what to order!)
TOKY led the campaign's concept development, wrote original copy, art directed the photography and letterpress lettering, and executed all components. We found a terrific partner in Panera's creative team and enjoyed working with Boston-based photographer Francine Zaslow. This was a satisfying project with an especially wide reach.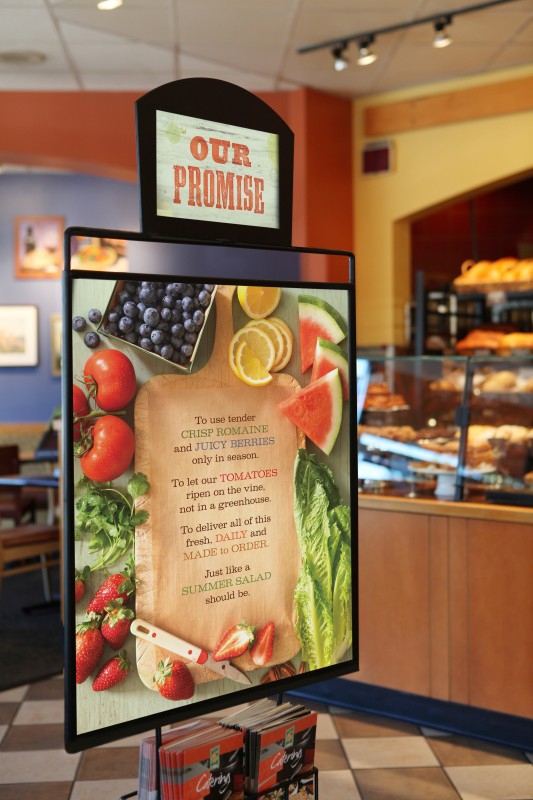 While summer has slipped away, we've collected a few photographs of the campaign from select Panera cafes.