New Work: Tandus Flooring Website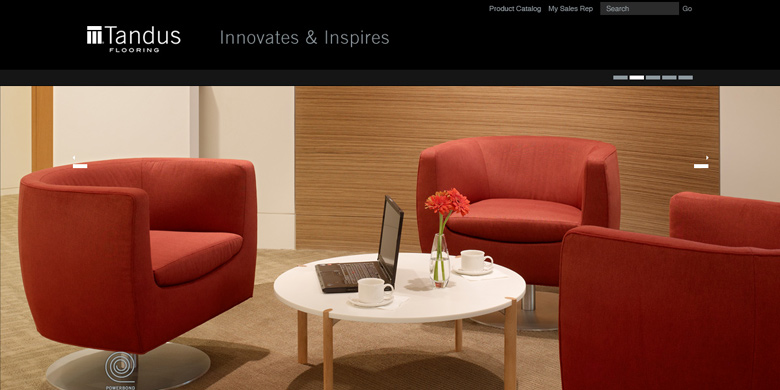 At TOKY, we love spaces — buildings, interior design, landscape architecture. (Heck, we're even working with an arts organization called SPACES.) Earlier this year, we had the chance to engage with an internationally prominent company focused on the ground level of great spaces: Tandus Flooring.
Headquartered in Dalton, Georgia, and with showrooms around the world, Tandus is considered a pioneer in its field — its lists of many 'firsts' includes the fact that it was the first flooring company to bring modular carpet to North America.
When Tandus came to TOKY to completely overhaul its website, we knew that the company's mantra — "Innovates & Inspires" — would serve as the project's framework. We activated the statement "Innovates & Inspires" for the navigation system, placing the four main content areas of the site within these two key words.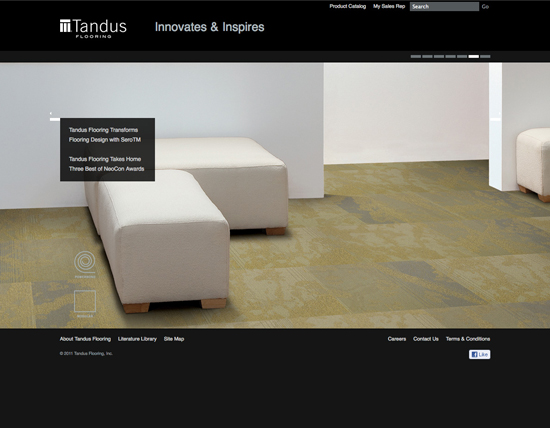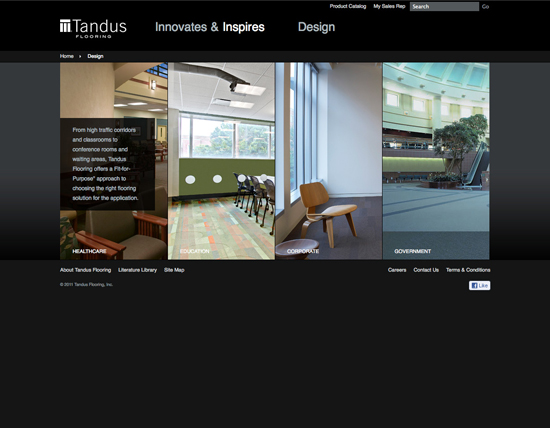 Within this framework, TOKY created a flexible template structure that accommodates multiple layers of content across in-depth product pages, extensive case studies, a timeline chronicling Tandus' record of innovation, and details about its commitment to sustainability.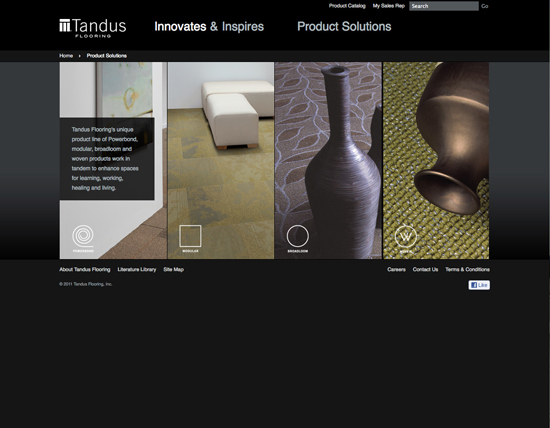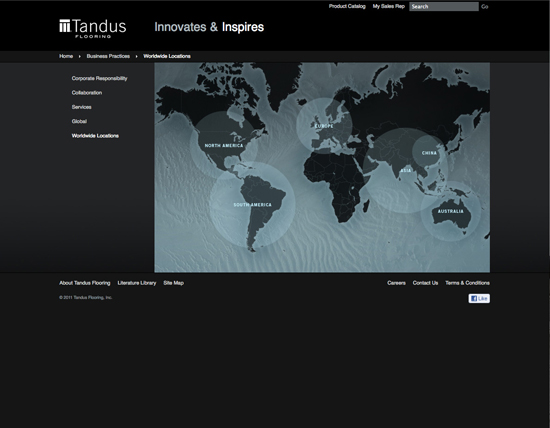 We really enjoyed working with this new space-improving client, and we're very gratified that the site's been a success for the client.