New Website for the Landscape Architecture Foundation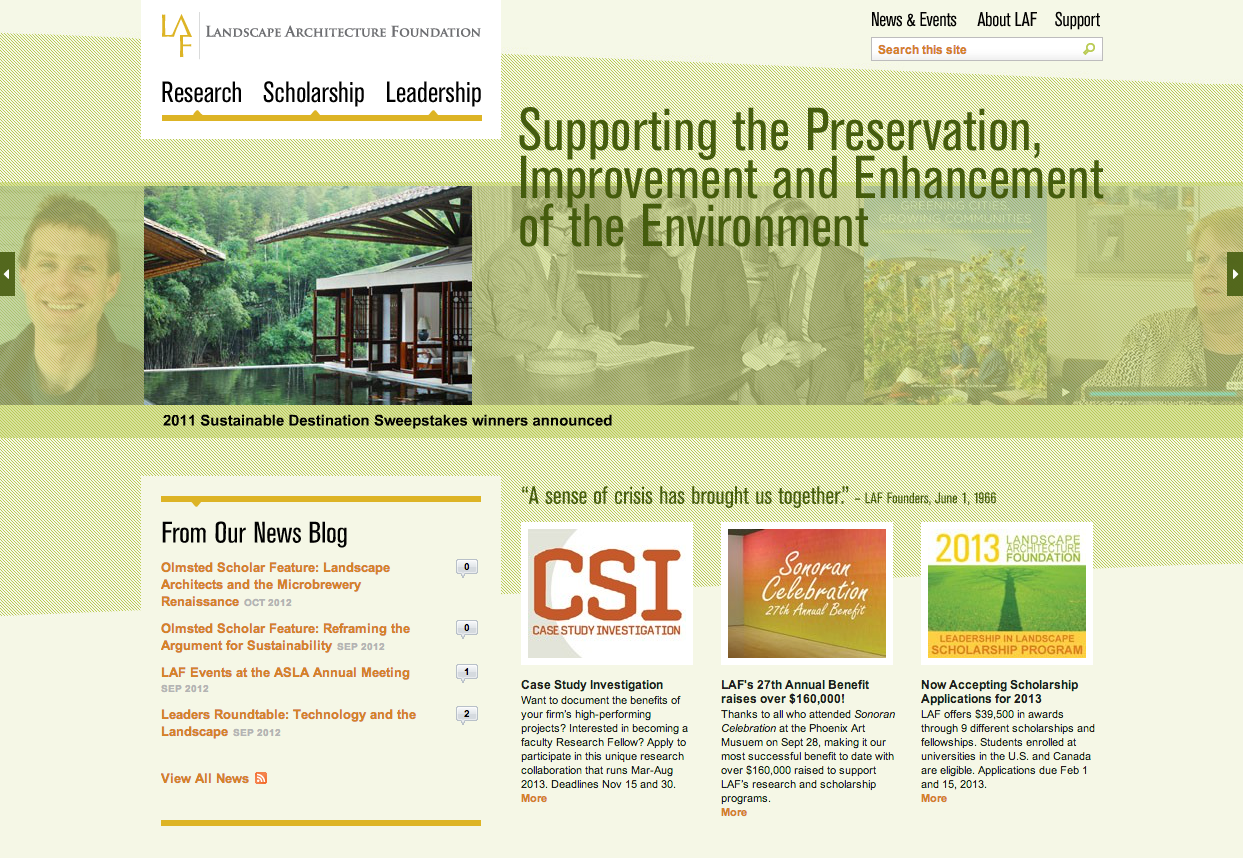 In the first of what will be much more news regarding our work for clients in Washington D.C., we wanted to share some news on a recent site launch and an event we attended a few weeks back. Over the past several months, TOKY has been working with a great client, the Landscape Architecture Foundation (based in Washington D.C), to overhaul their large site while helping achieve and execute some complex goals for how the new site functions. The Landscape Architecture Foundation (LAF) is where great minds and industry leaders come together to support the preservation, improvement and enhancement of the environment by investing in research and scholarship.
The new site, built on our own Content Management System, was custom-built to support LAF's initiative, the Landscape Performance Series, which allows architects from all over to upload and share case studies, while increasing opportunities to create a dialogue throughout the industry.
LAF also seems to know how to throw a great party. The annual benefit fundraiser was held on the top of the incredible Newseum (I highly recommend a visit) right along Pennsylvania Avenue. Not only was there a great turnout from architects and designers across the country, we couldn't have asked for a better evening to sit up along the sky line of the nation's capital. The sold-out event was the most successful in LAF's history, raising over $100,000 to support LAF's research and scholarship programs.
Left: Eric Thoelke (TOKY), Tyler Craft (TOKY), Heather Whitlow (LAF), Barbara Deutsch (LAF) and Jay David (TOKY). Right: Mary Thoelke and Dawn David pose for a shot by Eric on the top of the Newseum.