Farnsworth Group: People, Passion, and Performance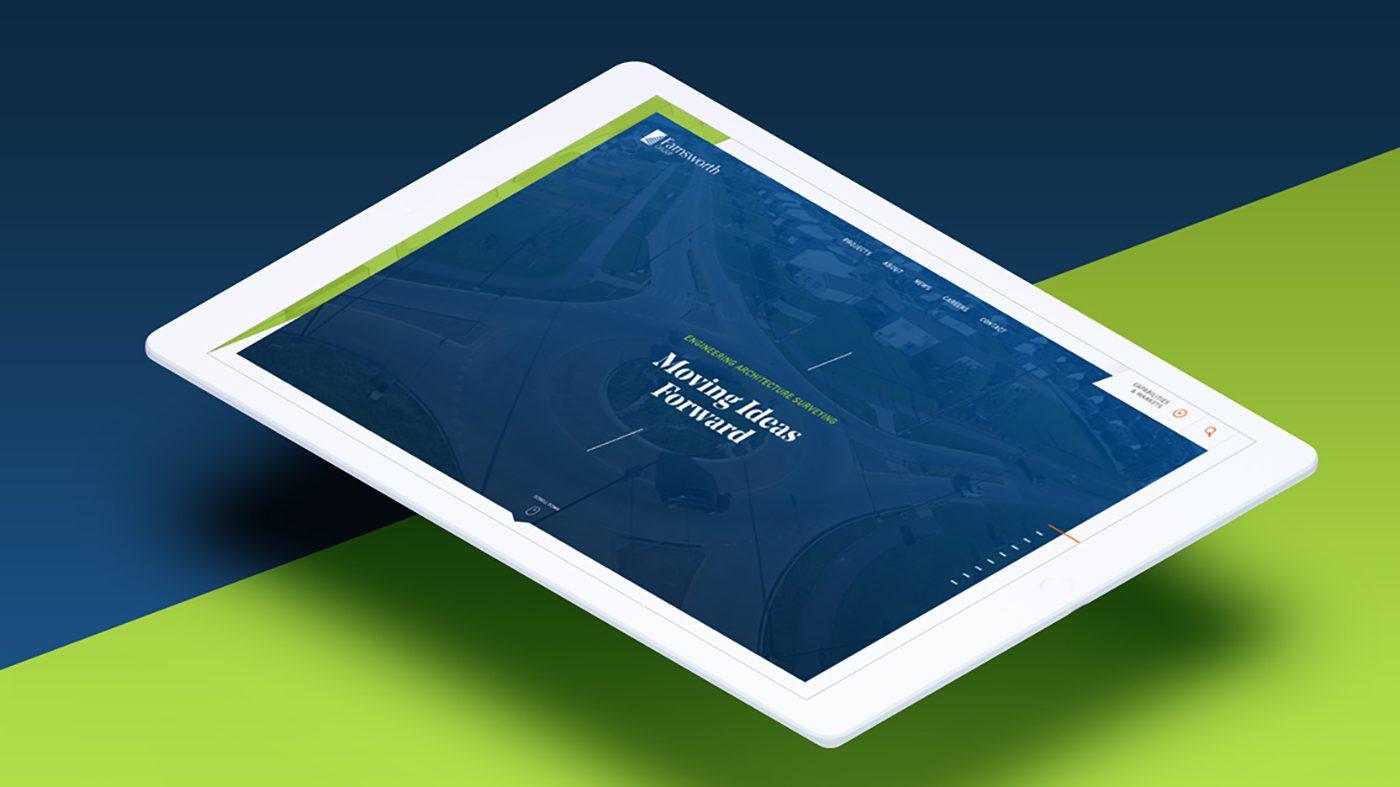 TOKY recently worked with Farnsworth Group, headquartered in Bloomington, IL, on new brand messaging, marketing materials, and a mobile-friendly website.
We work often with architecture, engineering, and construction firms — a niche we truly enjoy. One of the reasons we like it so much is because of the people we work with, the passion they have for their projects, and the innovative nature of the business. So we weren't surprised to find that those things are also part of what makes Farnsworth Group so special.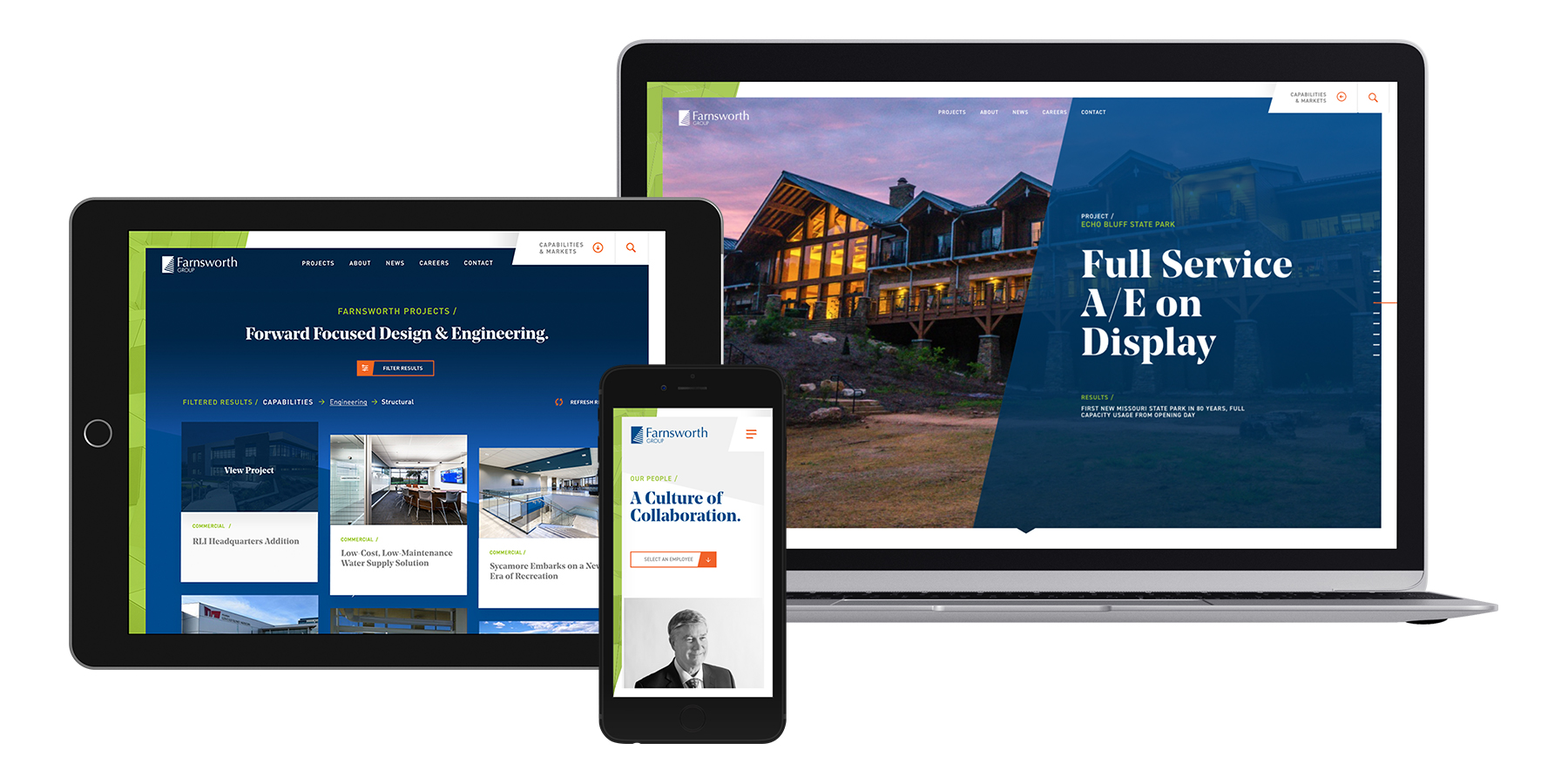 People: Original Photography
TOKY helped Farnsworth bring their amazing people to the forefront of the new website by concepting and shooting original photography of the team.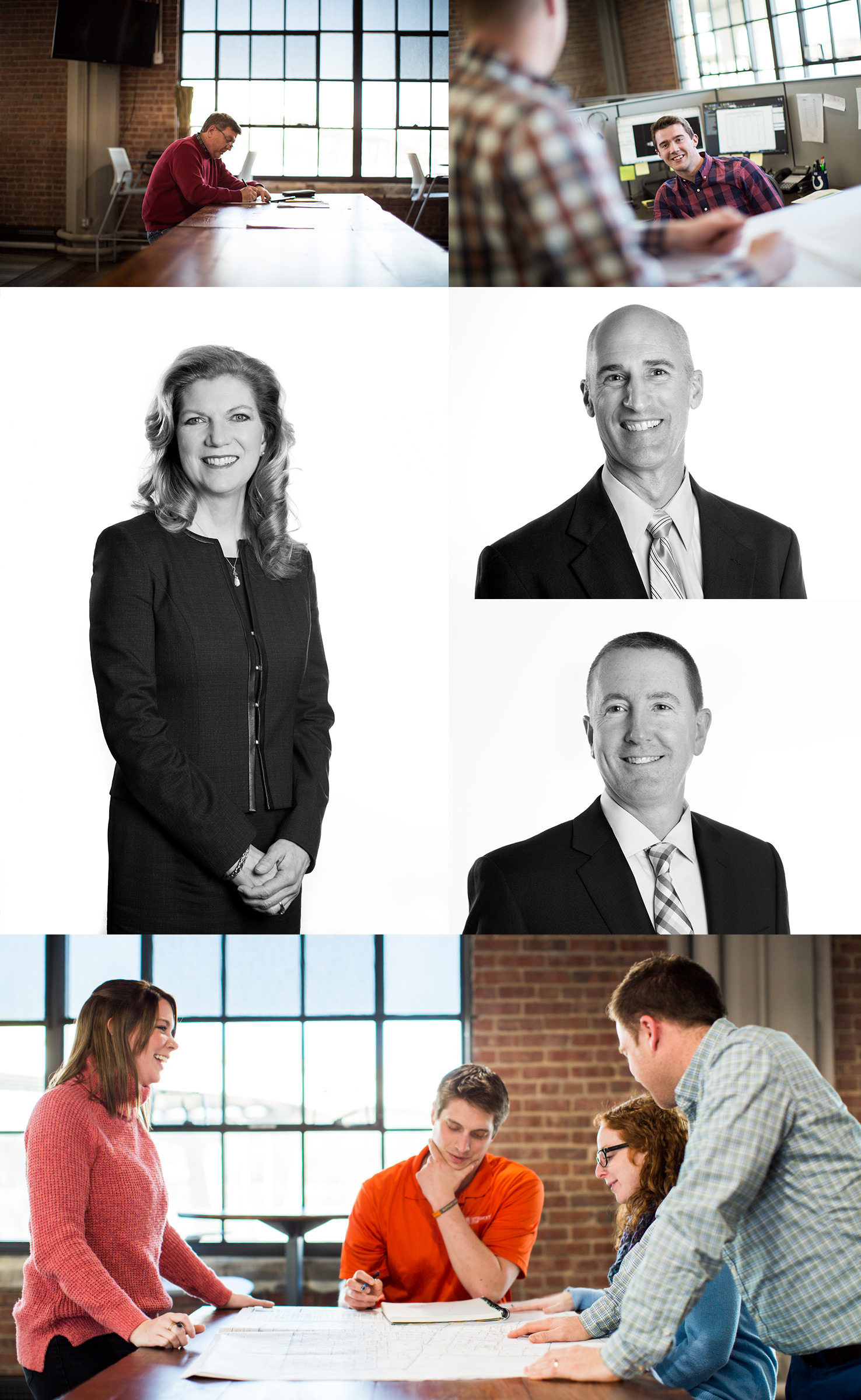 Passion: A Home Page with a Story to Tell
Since passion for their work is a big part of Farnsworth Group's culture, we knew their home page should communicate that right away. It incorporates the company history, approach, team, and projects to showcase the root of all that passion.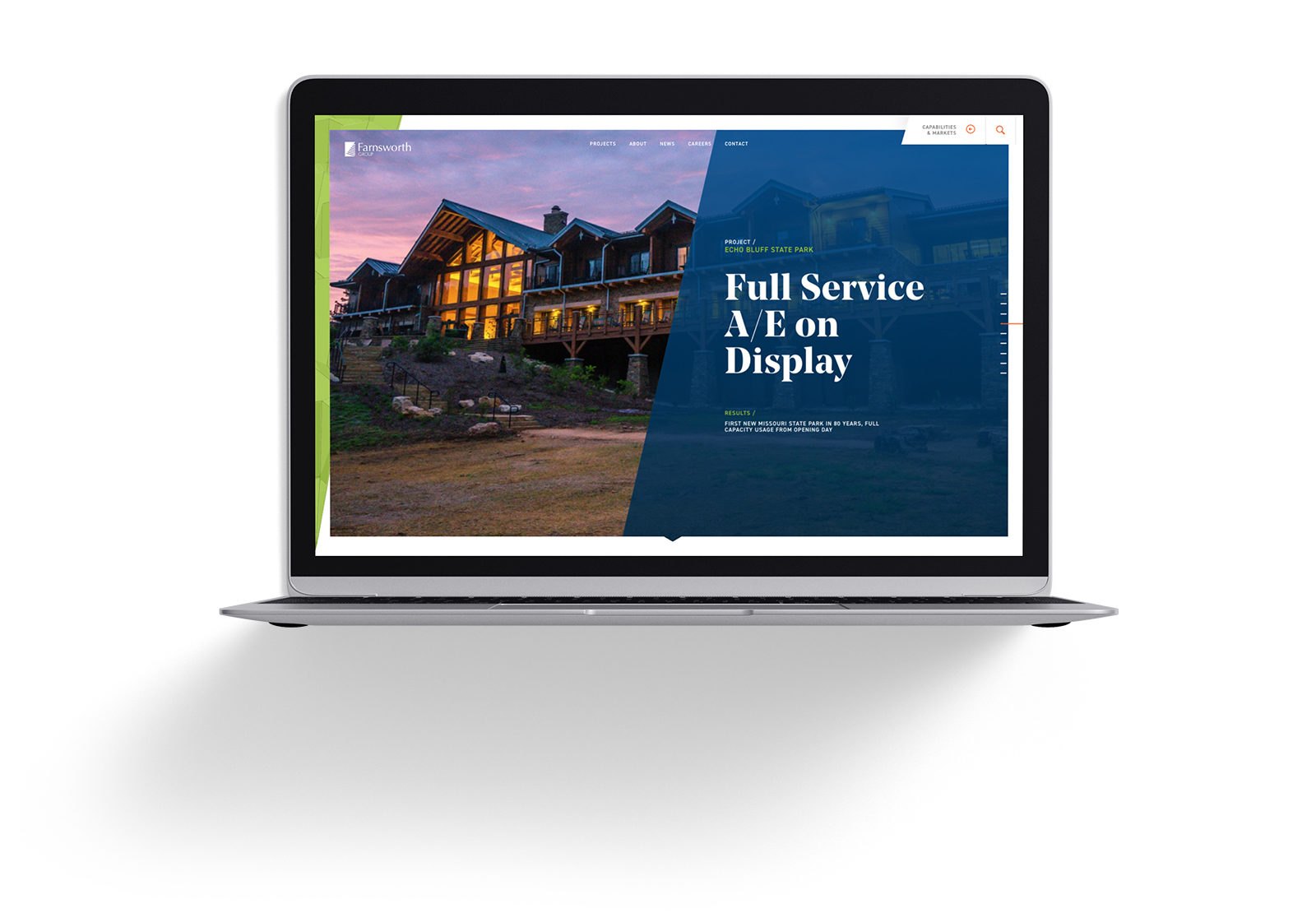 Performance: Robust Project Pages
Farnsworth Group is proud to have a portfolio full of work that has achieved strategic objectives for clients large and small. For the new site, we developed project pages that really tell the story from start to finish, and include important information like scale and capabilities applied.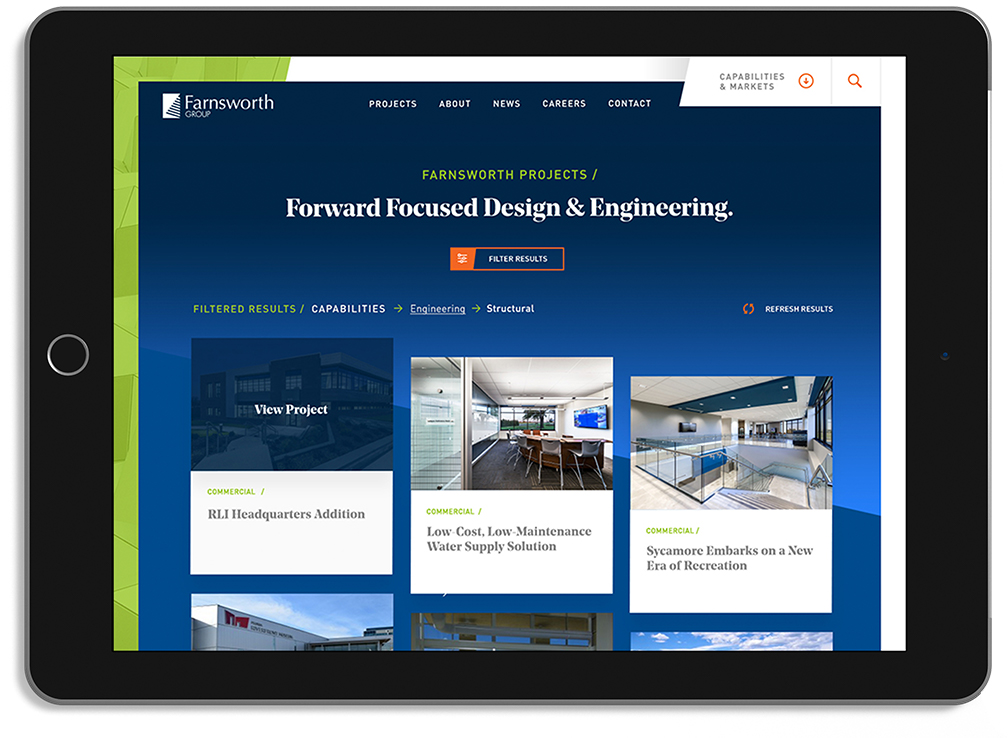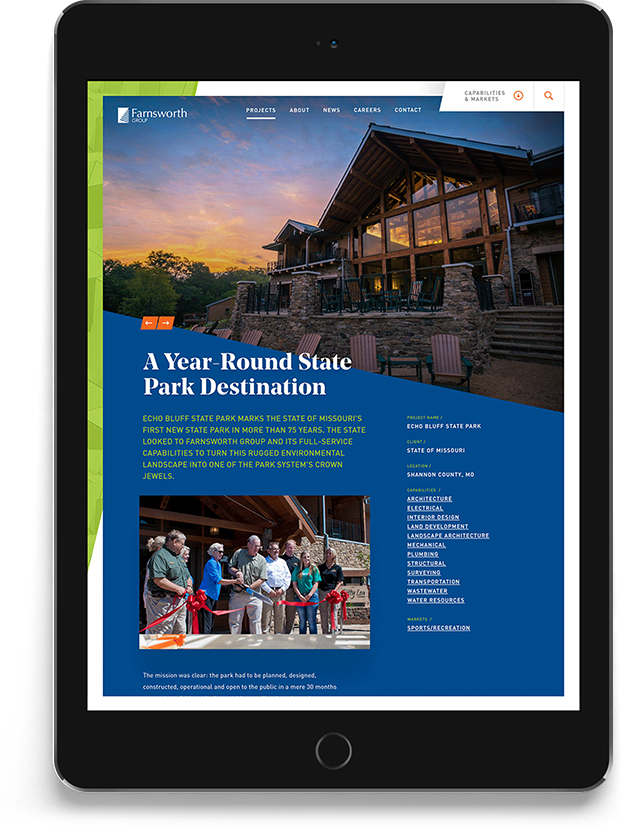 —
Check out the full scope of our work for Farnsworth Group here.