New Messaging and Site for Churchill Center & School

A learning disability can be a major challenge, not only for the child who is diagnosed, but also for the parents and family of that child. Homework turns into tears, phone calls home grow more frequent, and graduation — let alone college and a career — seems like an impossible hill to climb.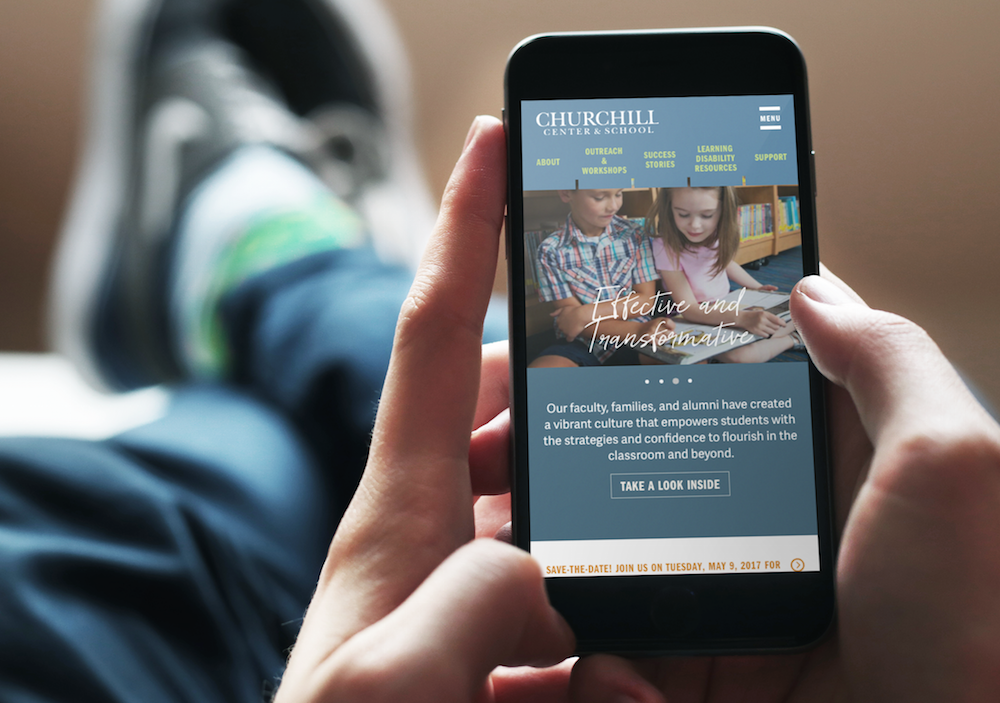 The team at Churchill Center & School knows that challenge well. Every day, Churchill helps students with learning disabilities identify the tools and strategies they need to learn. Over the years, their unique approach has changed the lives of hundreds of students, parents, and alumni — but with increasing competition from local and national programs, Churchill needed to stake its claim as the leader in learning disability education. The school turned to TOKY for new messaging, advertising, content strategy, and a website.
A researched-based brand platform.
TOKY started the process with in-depth research, including interviews with faculty, parents, board members, and alumni. This insight, along with competitive research, helped form the school's new brand messaging, which centers around its research-based curriculum, highly trained faculty, and empowerment of students.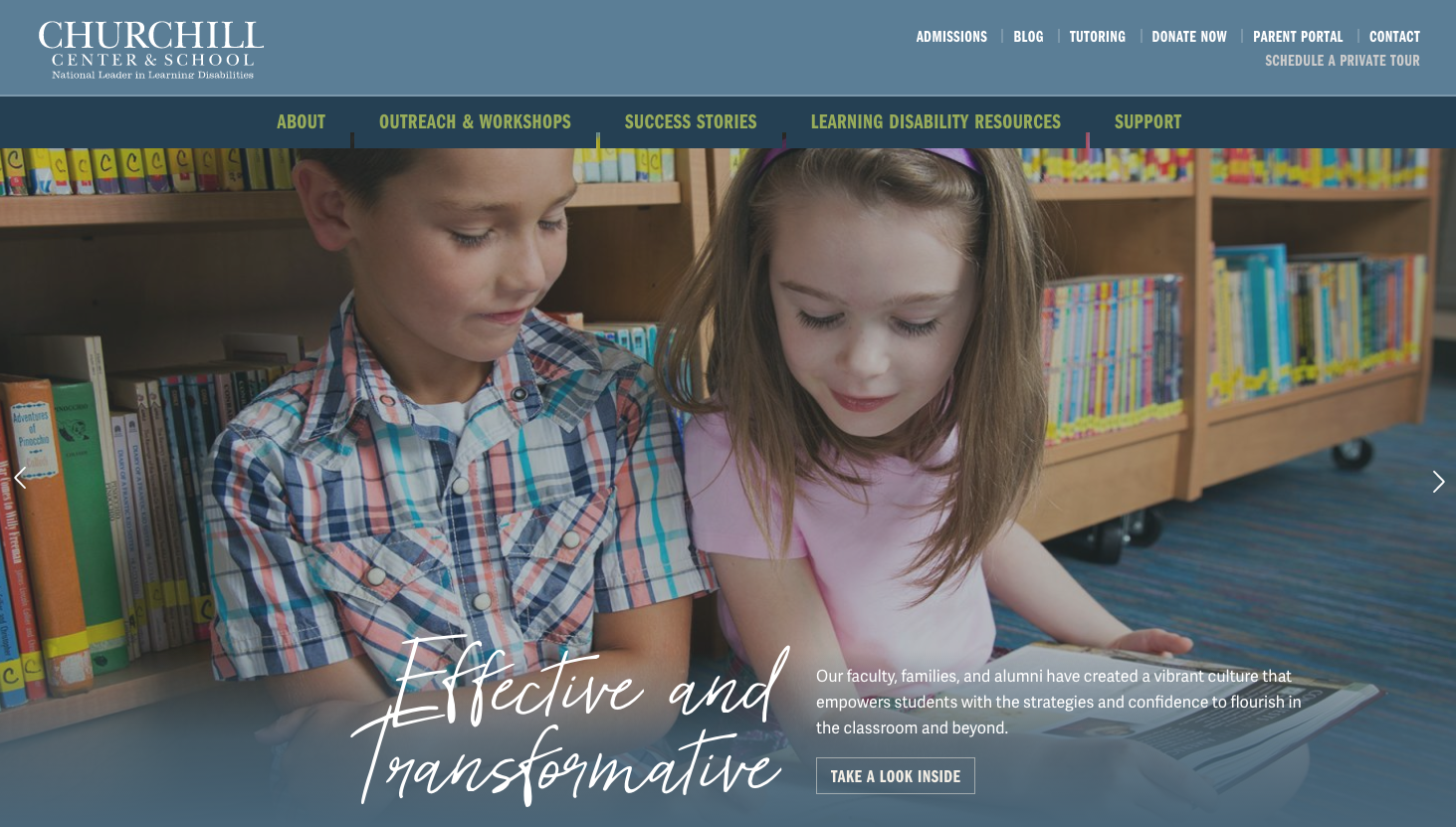 Ads celebrating smart, confident students.
With the new messaging in place, our team moved on to advertising, creating a print and digital campaign emphasizing the strategies and confidence students develop at Churchill. The ads feature real Churchill students photographed by Sean Gilligan.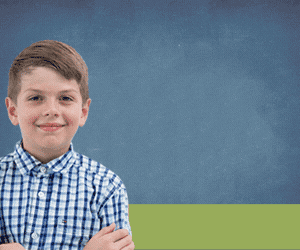 A site as bright and engaging as the school.
There are perceptions out there of what a school for children with learning disabilities might look and sound like — strict, quiet, boring — but in reality, Churchill is quite the opposite. The website was the perfect place to showcase what this school really is: bright, engaging, and filled with normal, happy children who learn just a little bit differently.
The new website is filled with positive language and cheerful imagery directed by TOKY and photographed by Sean Gilligan. Visitors can learn about the school's research-based curriculum, find out about upcoming community events, or click through more than 50 success stories documenting Churchill's life-changing impact.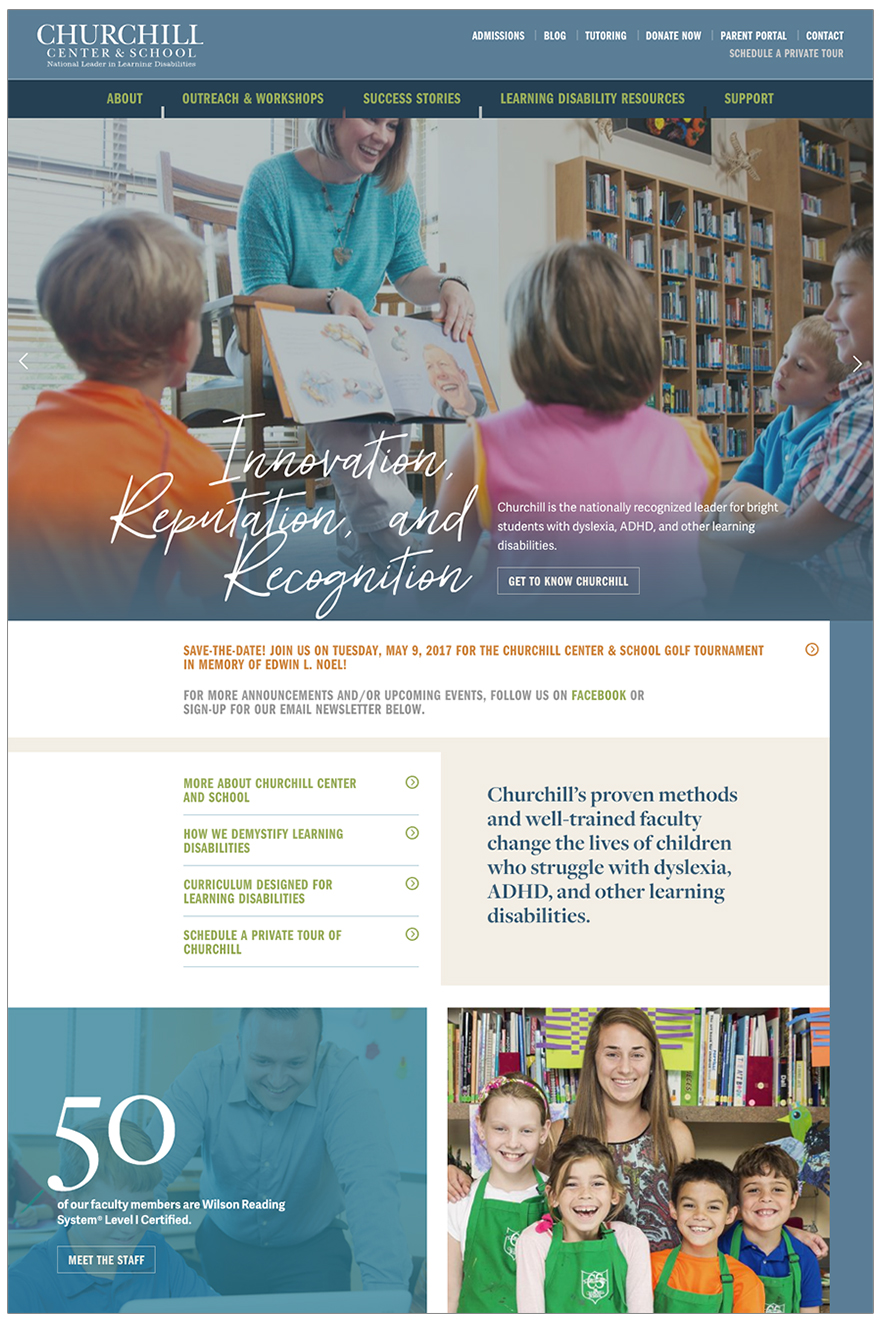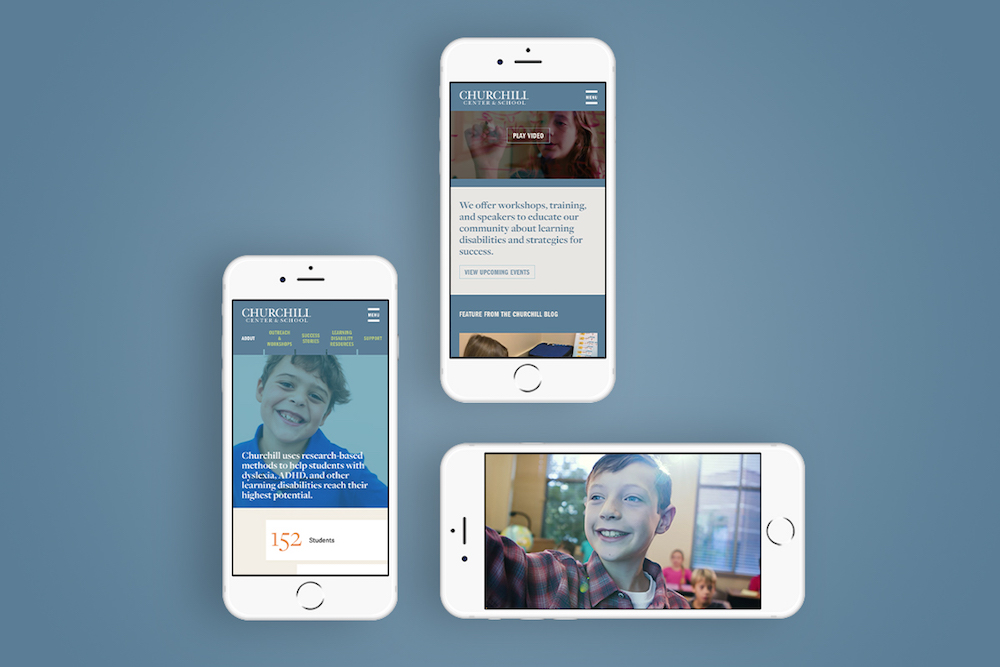 Demystifying learning disabilities. Demystifying Churchill.
With a team of expert learning disability educators, Churchill was uniquely qualified to publish research, best practices, and strategies for success that would be useful to parents, friends, students, peers, and allies.
Leveraging the knowledge of Churchill faculty, staff, and partners, we created a collection of Learning Disability Guides. Written with parents in mind, these easy-to-understand guides on ADHD, dyslexia, and other learning disabilities serve as important resources for those new to learning issues. Guides offer definitions, statistics, symptoms, strategies for success, and a recommended reading list.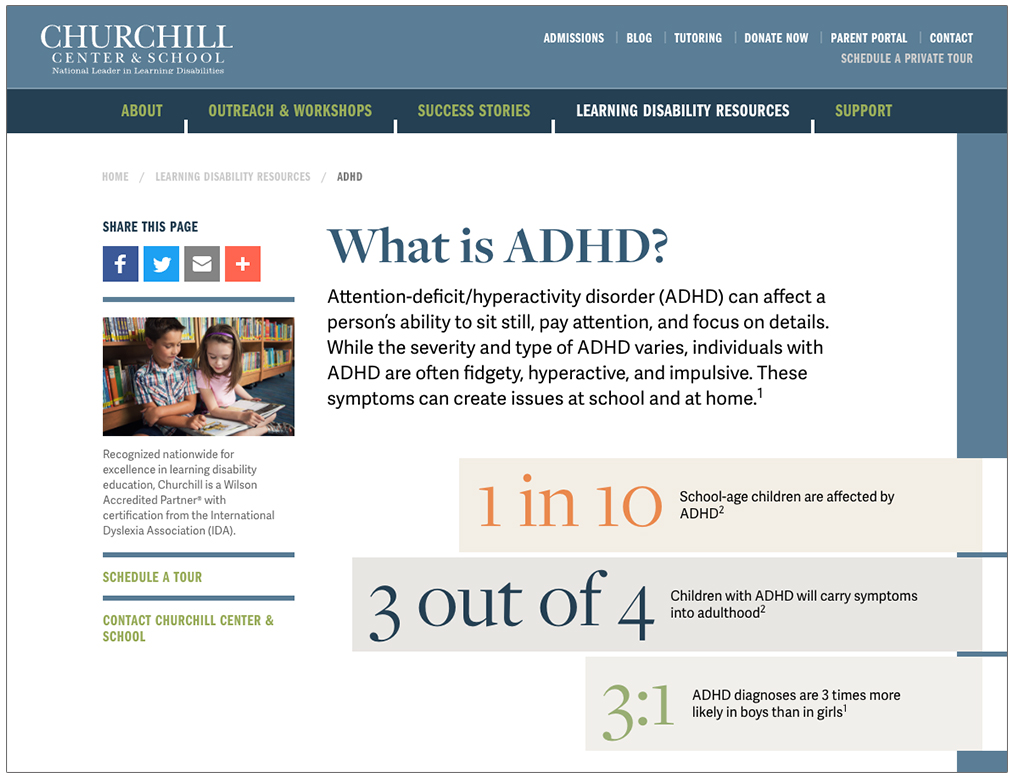 Next, our team tackled the Churchill blog, which was created to offer additional resources and a peek at a typical day inside the school. Posts answer common parent questions (What is a fidget, and why does my child need one?) and spotlight the faculty, staff, and partners behind Churchill's success.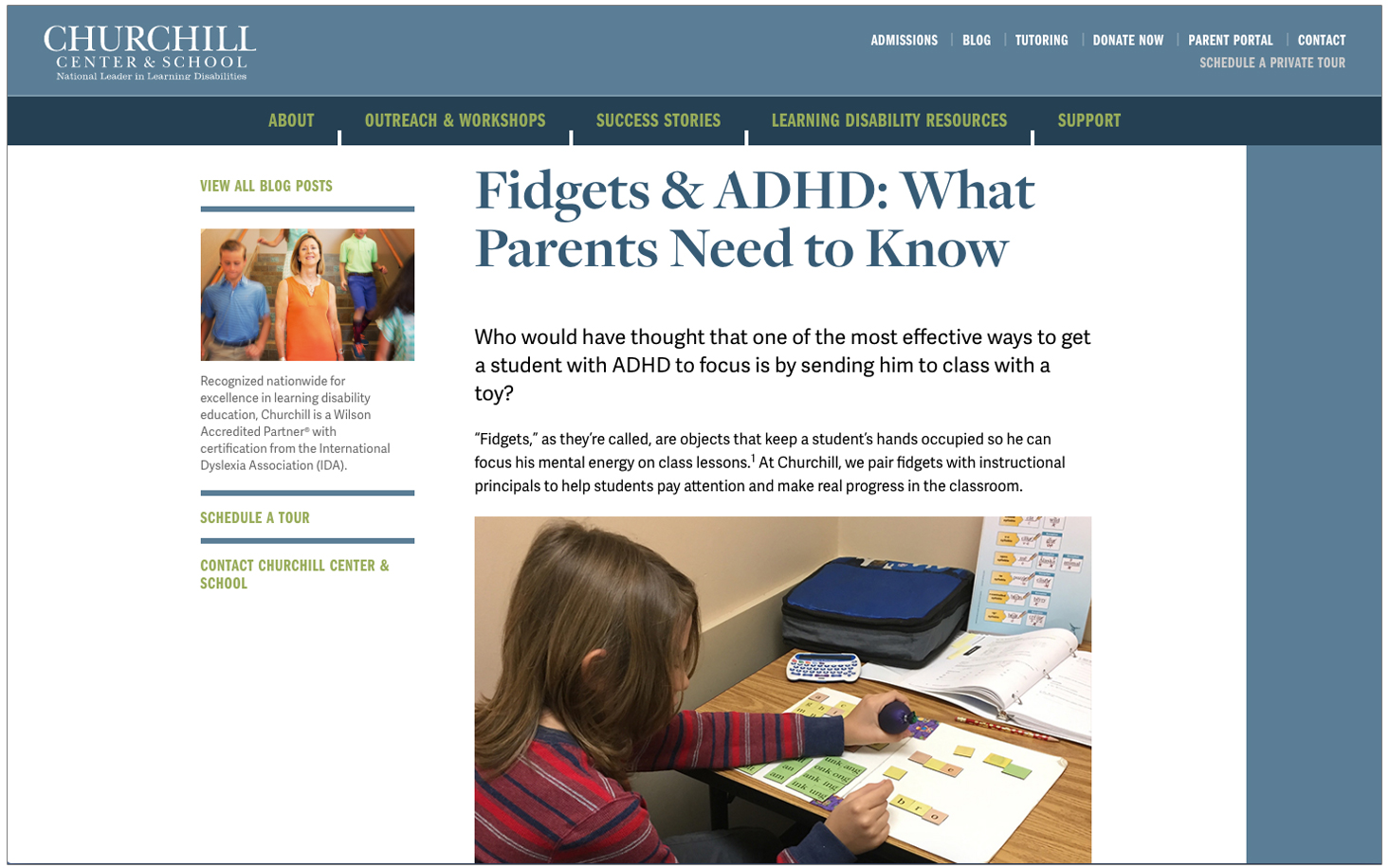 We're beyond excited to celebrate the launch of this bright, easy-to-navigate, and resource-rich website. Congratulations to our friends at Churchill Center & School!