Inspired by a Remarkable Year: Mid-America Transplant's Annual Report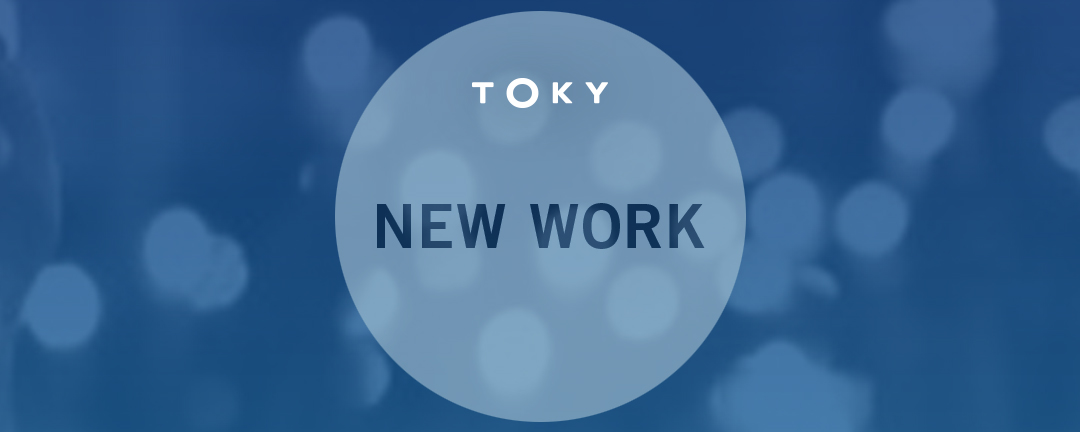 We just launched the 2015 Mid-America Transplant Annual Report, a microsite that explores the numbers and stories behind a record-breaking year for organ and tissue transplant. This is the third annual report we've created on behalf of Mid-America Transplant, including 2014's Lifesaving Innovations, a behind-the-scenes look at the individual programs that help save lives.
This year, the organization's leaders wanted a lightweight, scannable report that would put the record numbers front and center. Created on the heels of a major rebrand, the 2015 report brings the new look and language to life. The recap is organized into five skimmable "chapters," each of which covers a topic central to Mid-America Transplant's mission.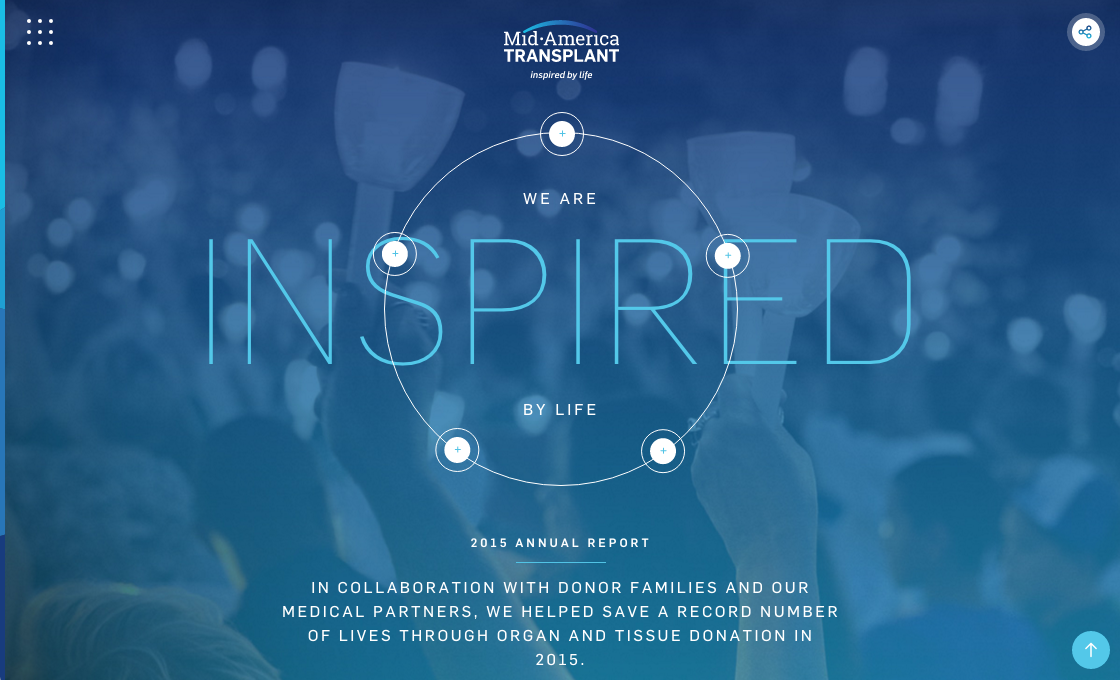 In the Organ Donation chapter, for example, viewers can find out just how many lives the organization helped save in 2015, then read the story of Cooper, a toddler who received a lifesaving heart transplant from a Mid-America Transplant donor.

To bring the report full circle, we also included an Inspired by the Future chapter, which covers what's next for the organization and includes a letter from Mid-America Transplant's president and CEO. The Baldrige Journey to Excellence chapter highlights the road that led to a big win: receiving the prestigious Malcolm Baldrige National Quality Award.
You can explore the full report at annualreport2015.midamericatransplant.org. Congratulations to the Mid-America Transplant team on a record-breaking year!