Sweetology Bringing 3D Chocolate Printing to St. Louis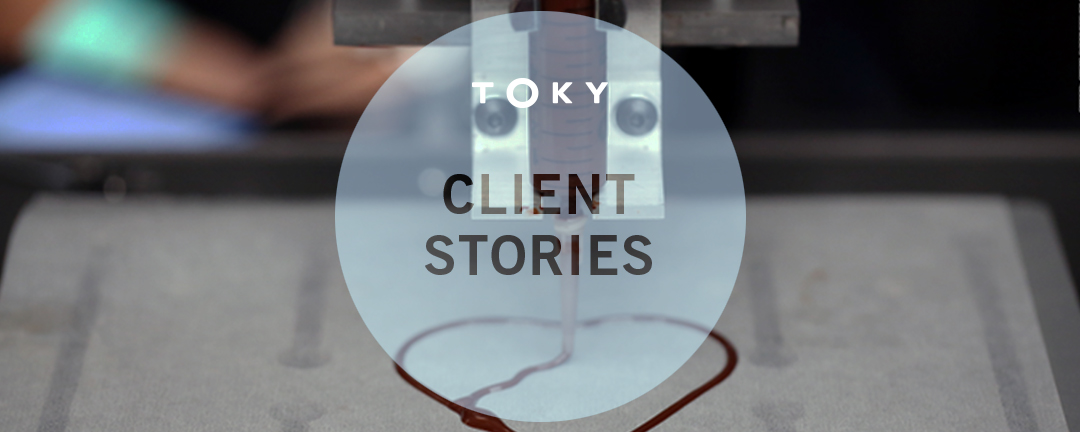 Just under two years after opening its doors in Ladue, do-it-yourself dessert decorating shop
Sweetology
is looking to take customized sweets to the next level.
TOKY helped define and launch the Sweetology brand back in 2014, so we were excited to hear about the company's plan to bring the first retail 3D chocolate printer to the United States. Customers will soon be able to design and print their very own customized chocolate shapes. 
We sat down with Sweetology founder Kara Newmark to talk about 3D chocolate printing technology and the Kickstarter campaign that will make it all possible.

TOKY: What is a typical day at Sweetology like? Who are your customers?
Kara Newmark: Our typical customer is between two and 92, and I mean that sincerely. We do a lot of corporate parties, girls nights out, bridal parties, baby showers, and we have grandmas and grandpas bringing in grandkids. It's kind of everybody.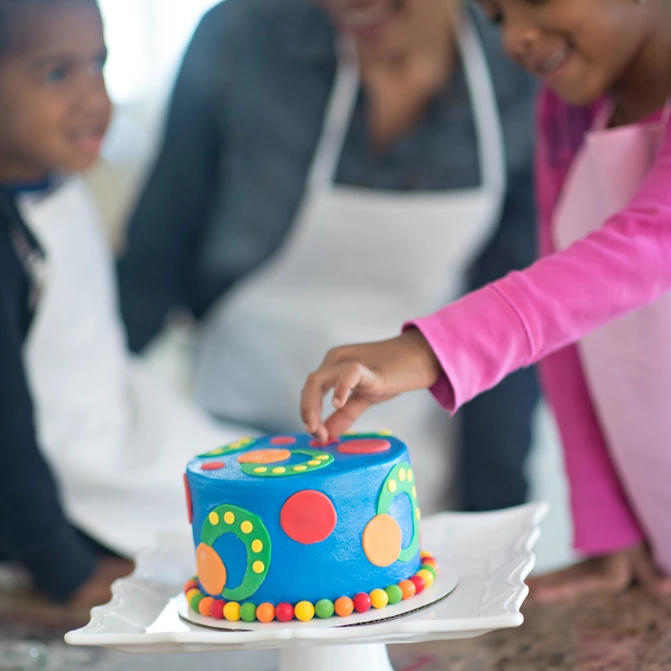 TOKY: Where did the idea for a 3D chocolate printer come from?
KN: In our original business plan there were two components to Sweetology. There was the cake decorating component and the chocolate component. The chocolate component was basically creating your own chocolate bars. You get little chocolate bar molds, you fill them up with marshmallows or whatever you want, you send them through, and they get filled with chocolate. They come out on the other side and they're hardened and you have your own chocolate bar. As we were getting deeper and deeper, I made the strategic decision that I was biting off way too much. The chocolate side of stuff is a lot more complicated. So I decided chocolate would come later.
Somewhere in that process, though, I discovered there was technology around 3D printing of chocolate. It's a much simpler concept. Basically, it works just like a printer. So you have a computer set to your chocolate printer. You send a PDF file and you can print a profile of a picture. You can literally print a 3D chocolate truck…you can do anything. And it's much simpler because you're just hitting a button, you know, "print."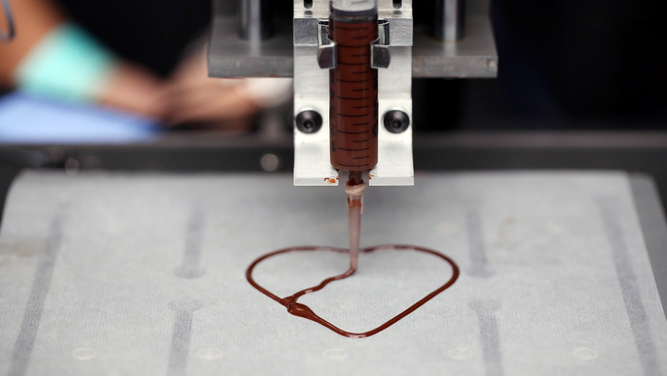 I thought that would be a nice compromise at this moment to add something new, novel, fun, and exciting to the Sweetology offerings.
TOKY: Is anybody else out there using this technology?
KN: Commercial kitchens have this technology at a much more sophisticated level. But to my knowledge, there is no retail store doing this where a consumer can come in with their PDF and say, "I want to print this chocolate with my son's profile."
TOKY: What will the 3D experience be like for a customer? Will customers bring in an image or be able to select from a library of images in store?
KN: We're envisioning both. You could bring your thumbnail in with the image that you want to create or we'll have a computer set up for images that can be printed. The actual machine will be behind glass, and they'll hit "print" and watch as their chocolate item is built.
TOKY: Do you see 3D chocolate printing being something that will appeal to brands?
KN: Right now we do a little bit of printing out logos on paper with edible ink. I could totally see a company being interested in 3D chocolate printing because we already do a lot of fun team building.
TOKY: Do you envision Sweetology taking large orders for 3D printed chocolates?
KN: Our core brand is about the experience — it really is the entertainment concept of it. We're not a bakery. We're not a candy store. I would be really hesitant to go that route, but that being said, I have no idea. It could be, but, you know, thank you Eric Thoelke, you've got to go back to your core brand and who you are and you can't deviate too much.
TOKY: Why would one of your customers want to use the 3D chocolate printer? What makes it special?
KN: It's fun! Right? Can you imagine taking a picture of your dog and making it a 3D picture and then eating it? It's such new, novel technology. Twenty years from now 3D printers are going to be boring, you know, like, "Of course, we always 3D print our food." Right now, this is novel and exciting and it's fun. It's chocolate!
—
To help bring a 3D chocolate printer to St. Louis, you can fund the project on Sweetology's Kickstarter page through February 5, 2016. Rewards range from cupcakes and complimentary beverages to corporate team building packages.