CAM Gala Invitations Featured in HOW's List of Must-See Paper Folding Projects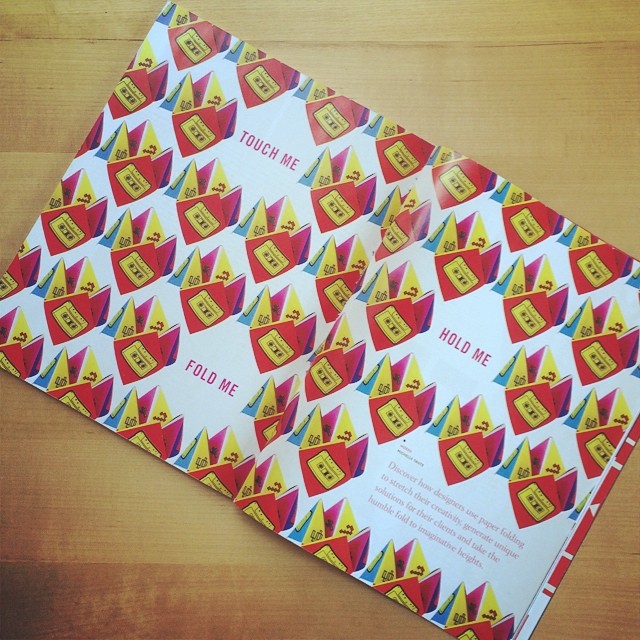 "Sometimes the best interactive design doesn't include pixels and screens at all."
So begins "Touch Me, Hold Me, Fold Me," HOW magazine's May 2014 article covering must-see paper folding projects. We were honored to see the TOKY-designed CAM Annual Gala invitations included on the list.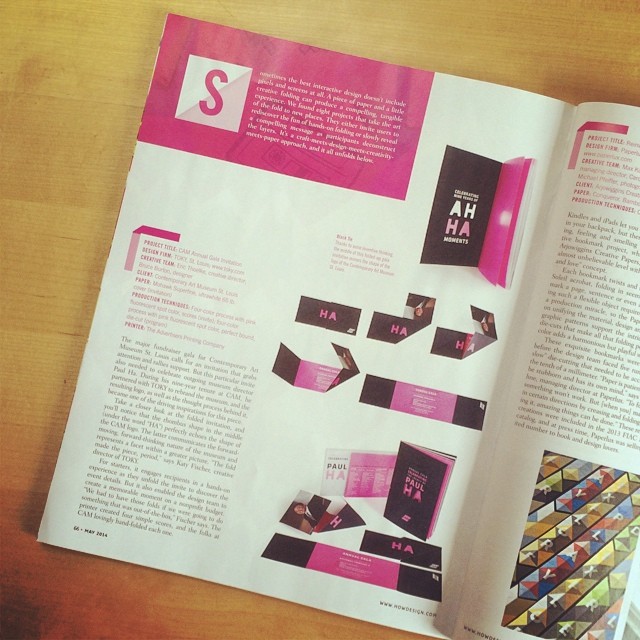 The article explores the ways that designers from San Francisco to Germany are using paper folding to "stretch their creativity, generate unique solutions for their clients, and take the humble fold to imaginative heights."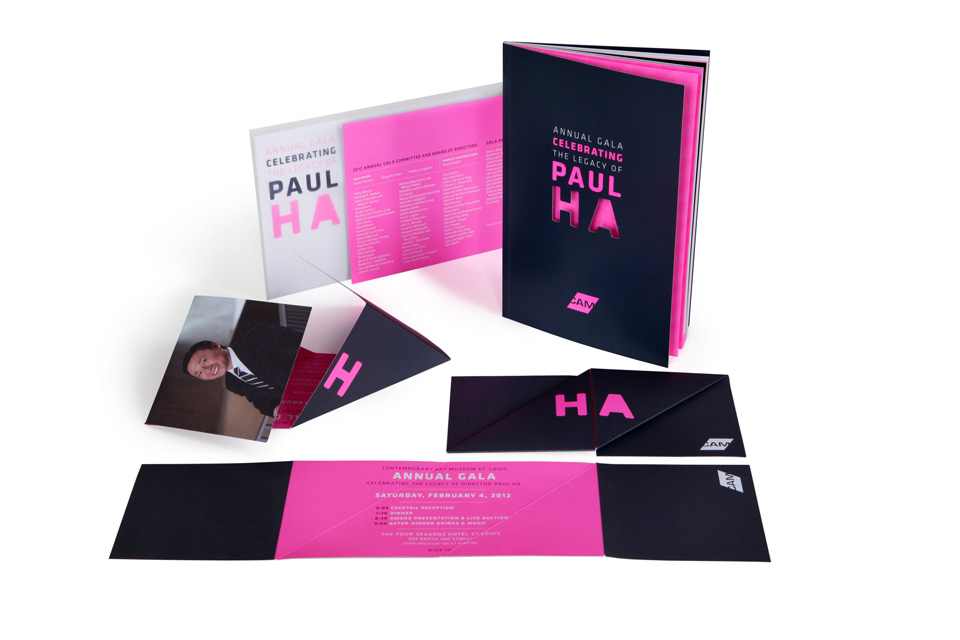 The invitation we designed for CAM needed to grab the attention of the museum's supporters while staying safely within the constraints of a non-profit budget. We used the nine-year tenure of Paul Ha — the museum's then outgoing director — as the driving inspiration for this piece.
The invite features a rhombus shape that references the logo we designed for CAM as part of their full brand overhaul, which included books, brochures, signage, website, and a mobile application.
Congrats to our friends at CAM on the recognition!