Sleek New Site for McDonnell Academy International Symposium
We're excited to announce that the site we built for the McDonnell Academy International Symposium has officially launched in preparation for this October's events.
Hosted by the McDonnell International Scholars Academy at Washington University in St. Louis, the Symposium brings together a unique group of academic and government leaders, scholars, and business executives to address complex global challenges. This year's themes are population aging; food, water, and climate change; energy and environment; and public health.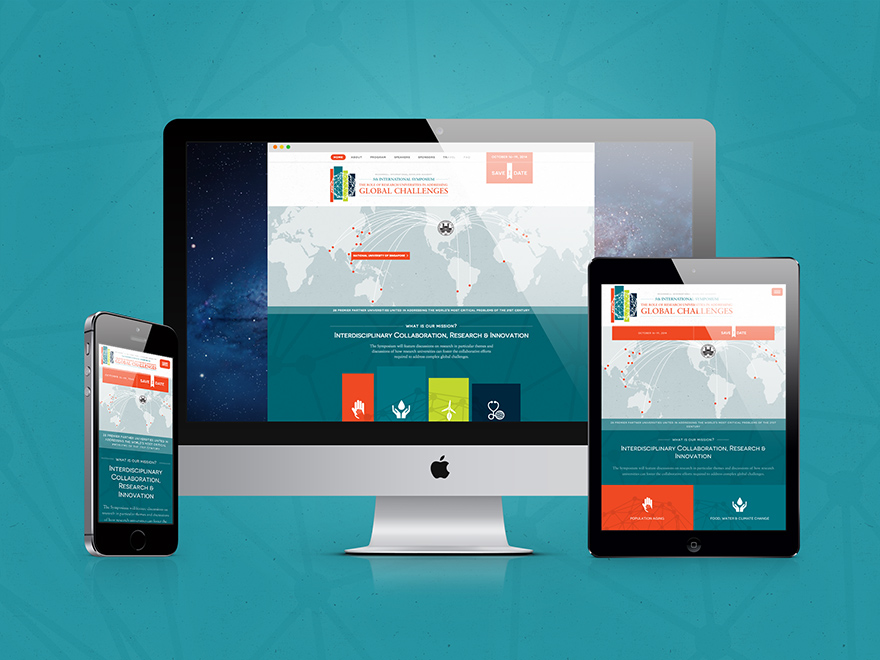 The Symposium needed a site that would inform potential attendees about the themes, speakers, and logistics of the event.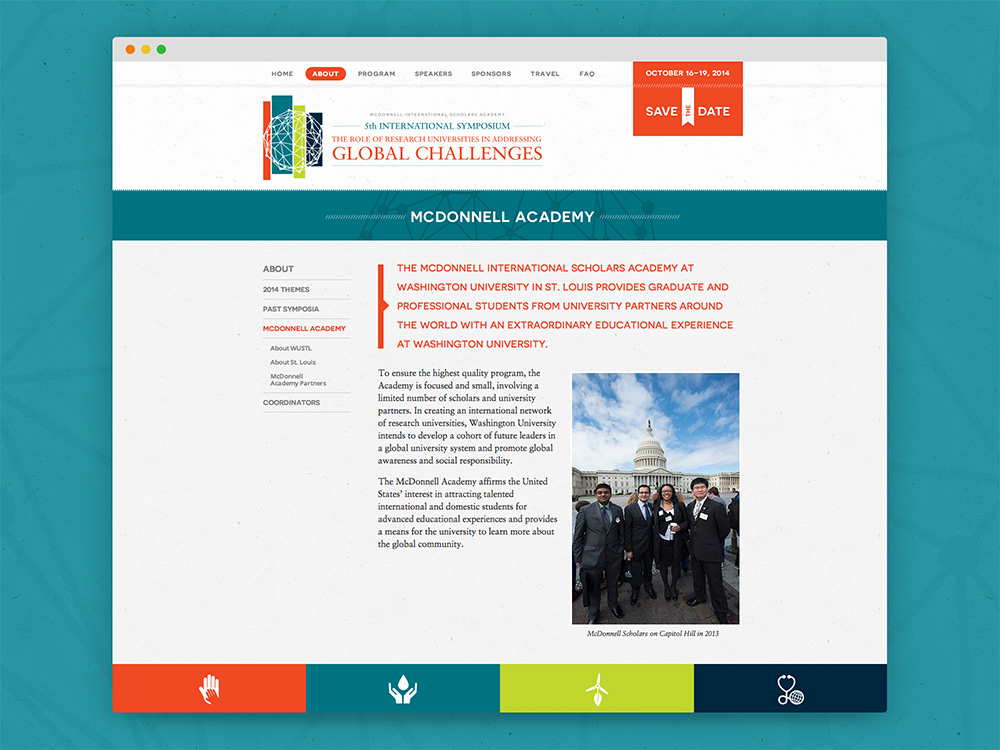 The Home Page features an interactive map that showcases the Symposium's prestigious partner institutions, which are located across the world, from the University of Indonesia to the University of Chile.
With the assumption that many people would access the site from their phones, we created a responsive site that lets visitors access the site on screens of any size. With a single click, users can add sessions and workshops directly to their calendar (including Google Calendar, Outlook, or iCalendar).
Congrats to our clients at Washington University in St. Louis on the launch of the site! For more information on the upcoming McDonnell Academy International Symposium, visit mcdonnellsymposium.wustl.edu.