Just a few months after opening, Small Batch has already earned plenty of glowing reviews from the local food community, including this one from The Riverfront Times and the video below from St. Louis Magazine.

TOKY developed Small Batch's identity and signage, and more recently we rolled out a website that has earned a few shout-outs of its own.
Have you seen our new website w/ menus? Awesome photos by @jennsilverberg ! Beautiful graphics & design by @tokybd ! http://t.co/1AwQEiLngR

— Small Batch (@SmallBatchSTL) February 18, 2014
My fave food and visual artists! RT @SmallBatchSTL New website/menu photos @jennsilverberg Graphics & design @tokybd http://t.co/XsAVCteoDK — Joe Bonwich (@JoeBonwich) February 18, 2014

As Senior Interactive Designer Angie Haakenson explains, the fully-responsive site pulls in elements from the logo and signage. "We had a lot of great assets to work with from [Senior Print Designer] Travis [Brown] — illustrations from the menus, marks for the signage, and some simple textures."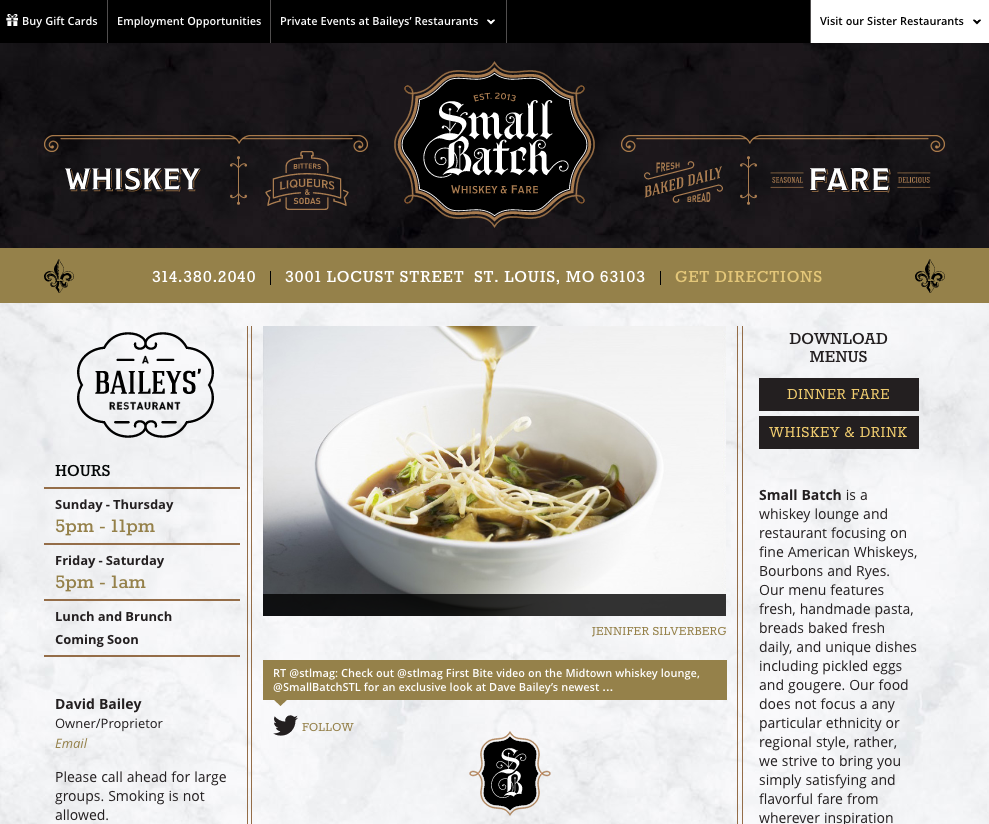 The "Mix Your Own," "Bitters Liquers & Sodas," and "Pickled Smoked & Fermented" marks designed for the coasters can be found above the navigation, and the background matches the marble tables found inside the restaurant.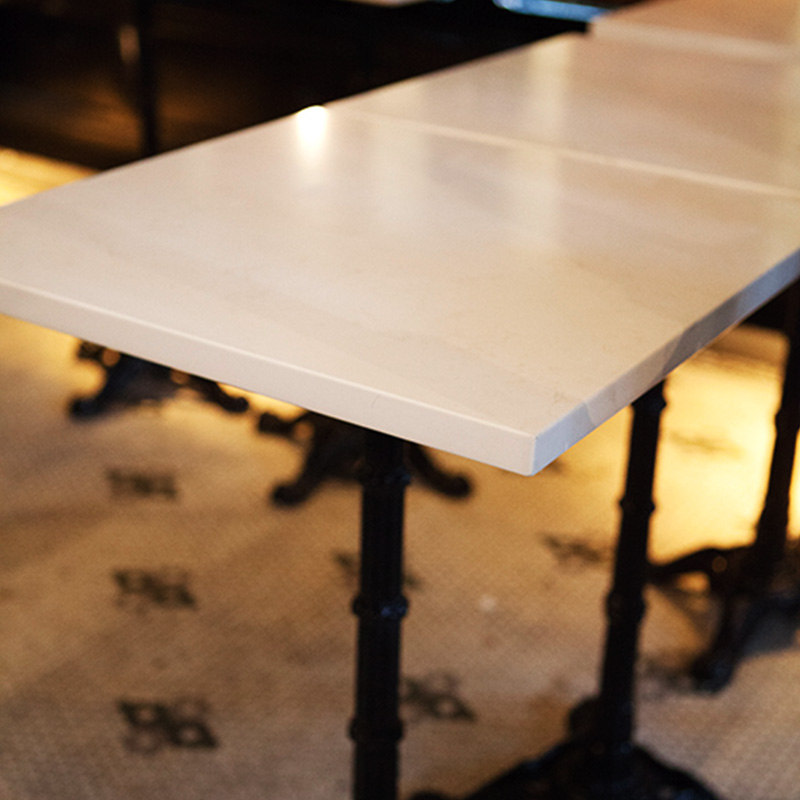 For those who like to browse the menu beforehand, their extensive whiskey list and menu are available on site (we're big fans of the Gnocchi). Local photographer Jennifer Silverberg (who happens to be one of our favorite Instagram follows) shot the mouthwatering food photos featured front-and-center.