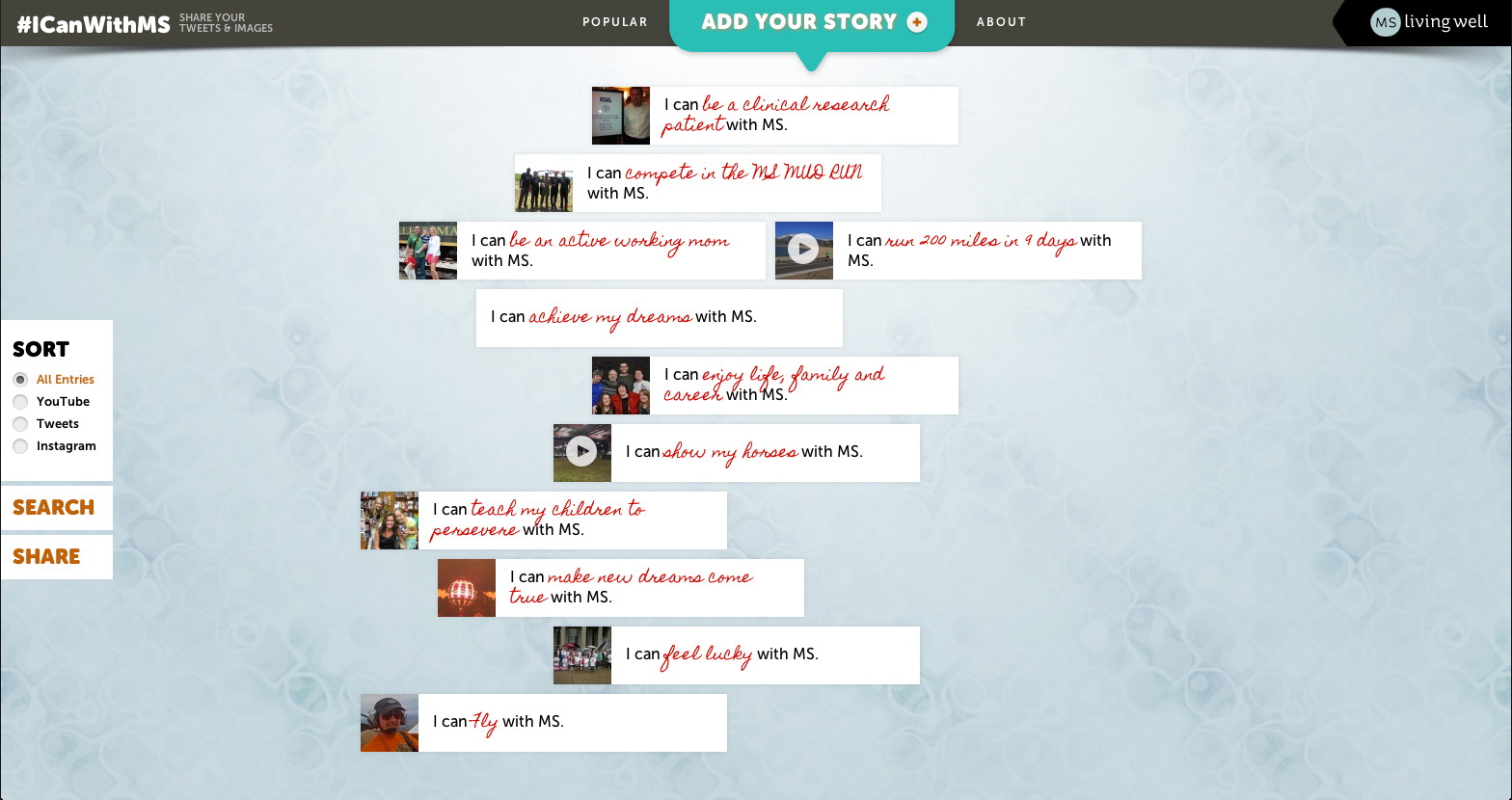 Today we're excited to share the launch of ICanWithMS.org, a site built to give voice to those who refuse to let multiple sclerosis define them.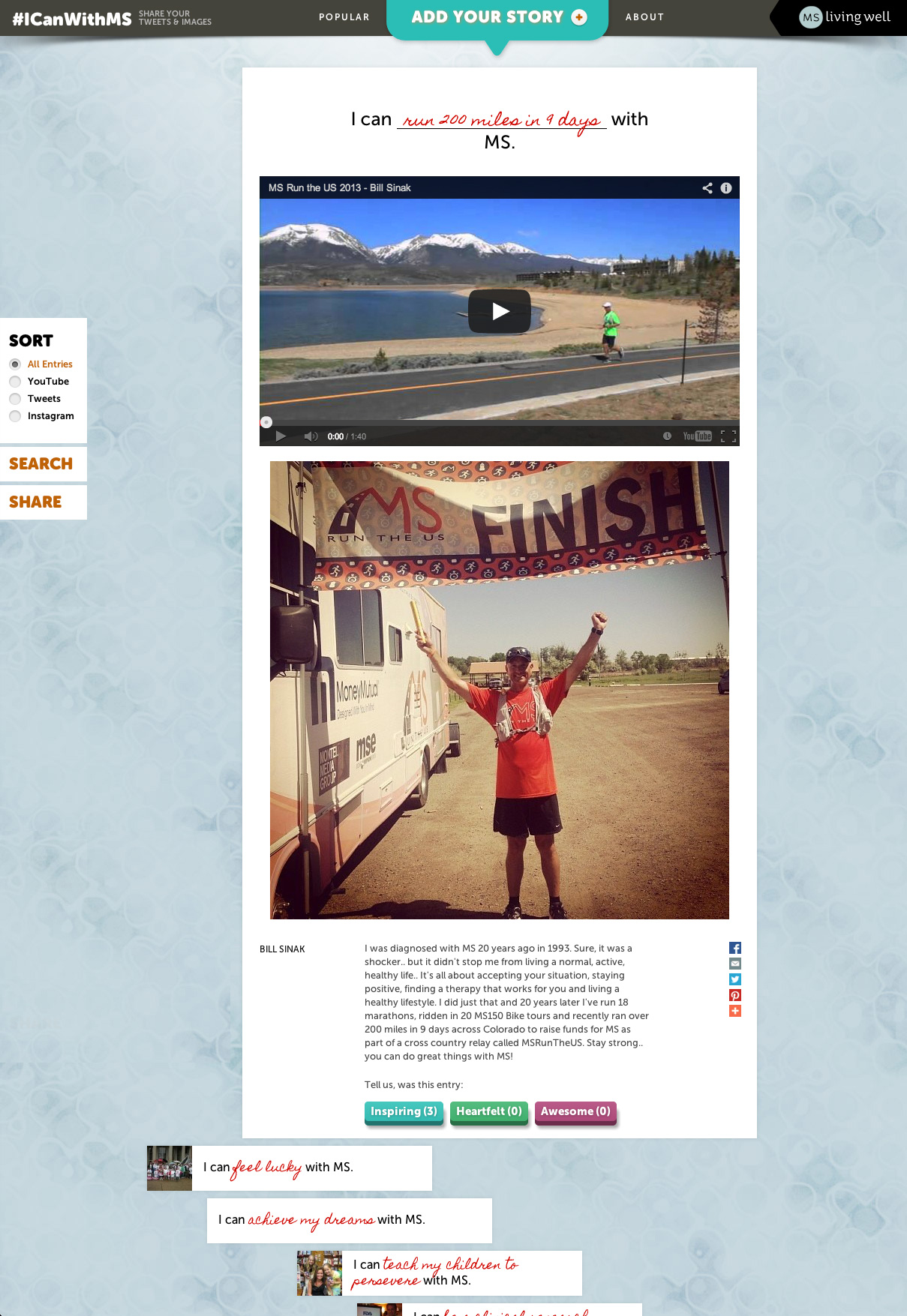 TOKY worked with Dr. Barry Singer, a neurologist specializing in multiple sclerosis, to design and develop a microsite that celebrates heartfelt, awesome and inspiring stories told by those with MS. Visitors can quickly add their story through the site itself and are encouraged to add an image, video, and details on their experience.
From the start, we wanted this to be a truly social campaign unlike anything other doctors are doing. Stories can be easily added via Twitter or Instagram using the #ICanWithMS hashtag, and visitors are encouraged to share individual stories on Facebook, Pinterest, email and more.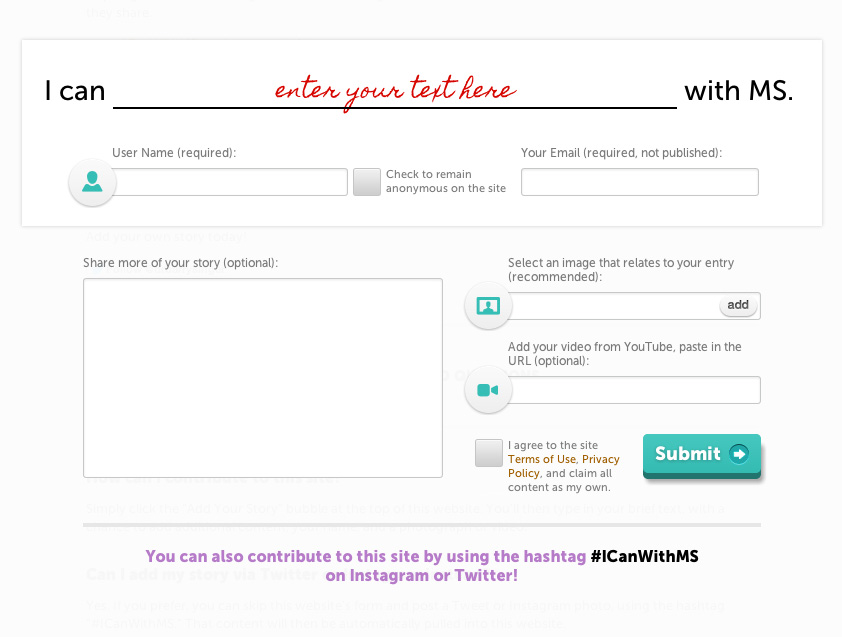 Stop by ICanWithMS.org to read the many inspiring stories that have been shared so far. Congrats to Dr. Singer and team on the launch!