Branding Small Batch: Logos, Signage, and a Sneak Peek Inside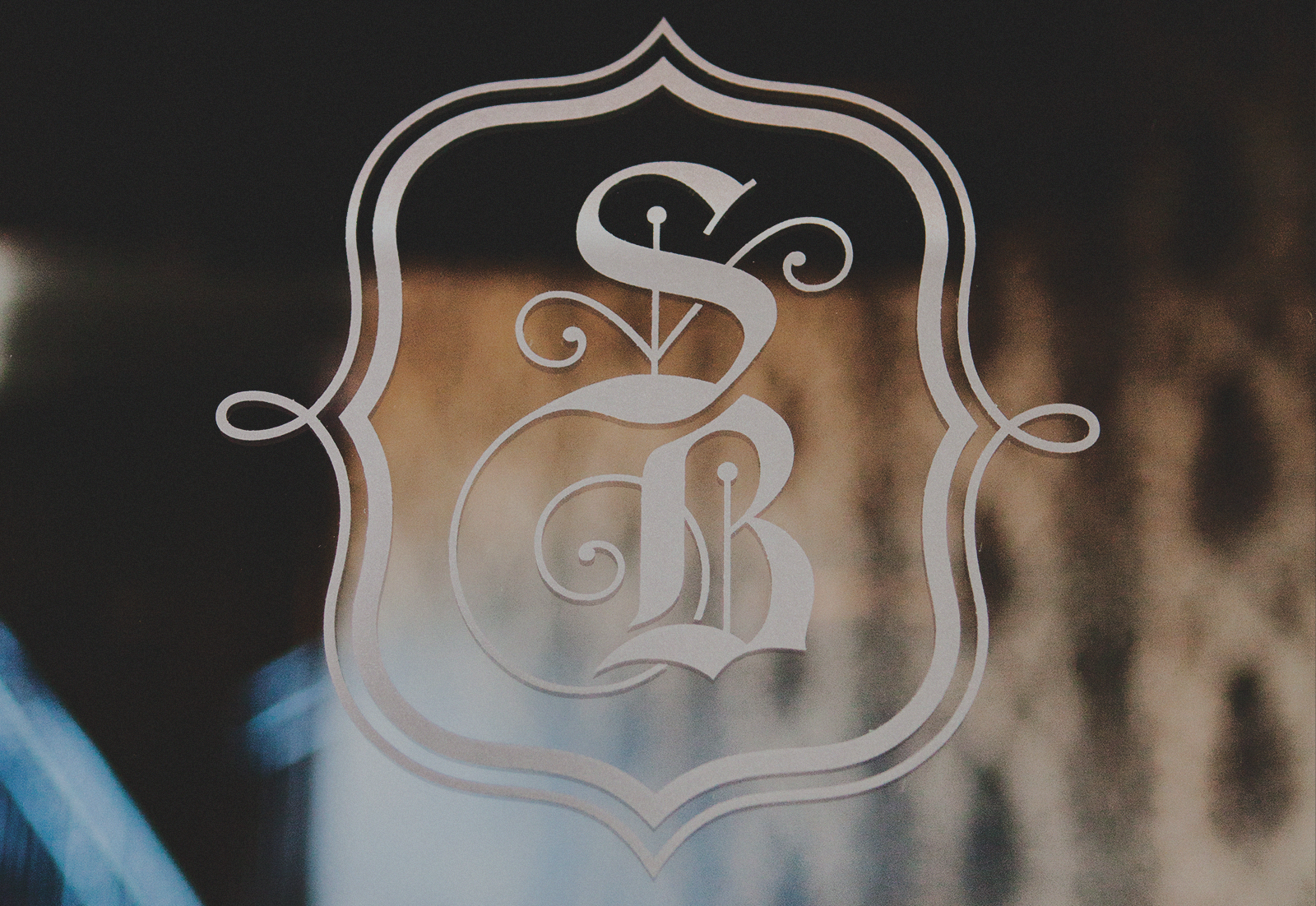 Fortunately for us, David Bailey's most recent project — Small Batch — landed not just in our beloved neighborhood of Midtown Alley, but directly below TOKY headquarters at 3001 Locust Street.
David knew early on that this would be a bistro-style concept with meatless seasonal fare and whiskey. With that in mind, we got to work building an identity for the restaurant, from name to logo to signage. The logo pulls inspiration from an old-fashioned whiskey label, as do the marks pictured below, which will eventually land on Small Batch's menu, coasters, and large outdoor banners.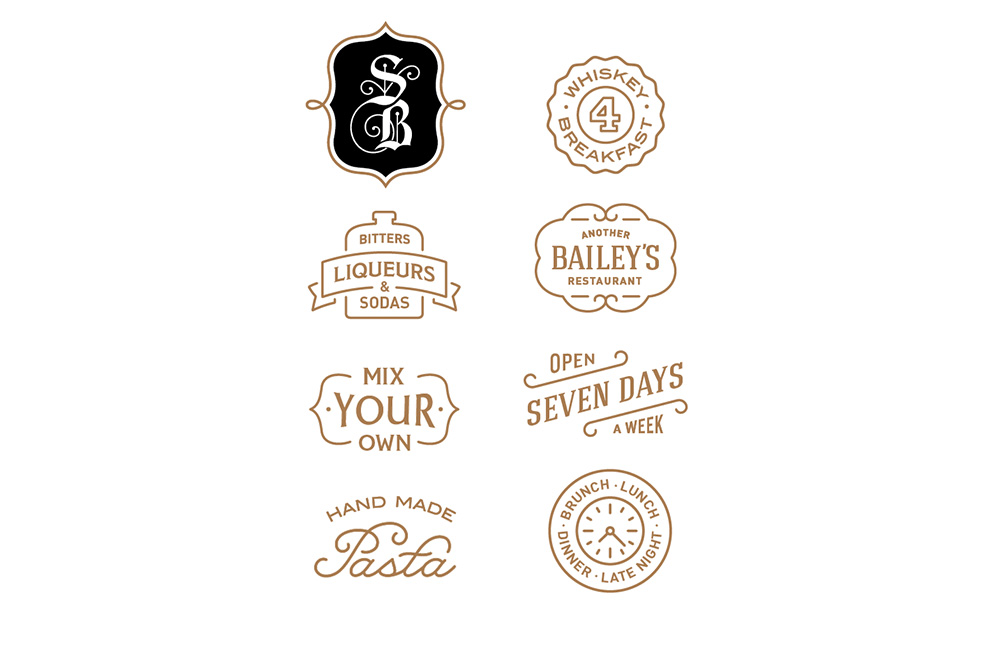 The exterior hanging blade signage, which you can see designer Travis Brown working on in the image below, is modeled after the demarcation you might find outside a tiny bistro on the streets of Paris.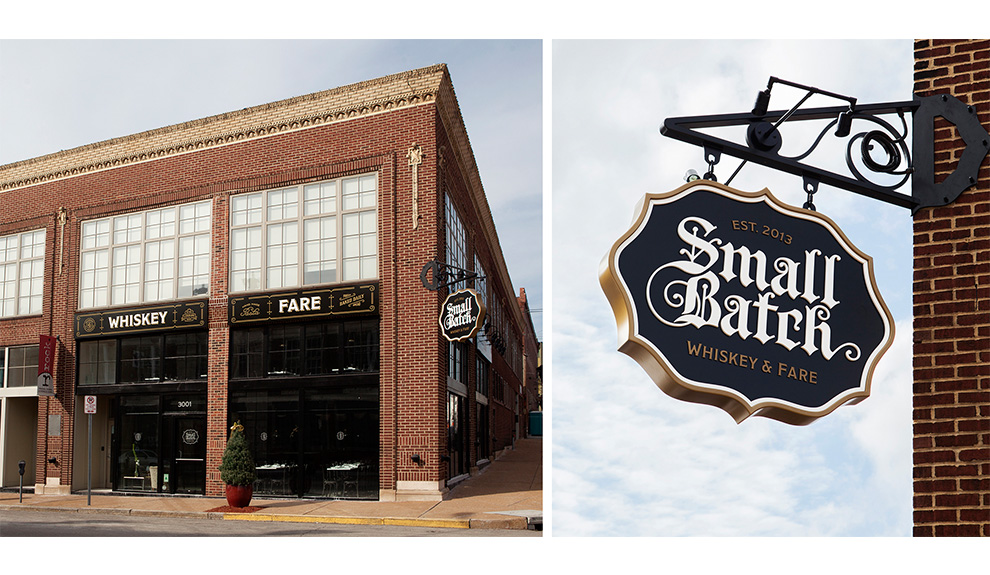 As the restaurant's name, logo, and branding evolved in our office, the floor below slowly but surely bloomed from a former Model T showroom into a cozy bistro. Here are a few sneak previews of the space. In case you're curious, that incredible hand-screened wallpaper — complete with fire hydrants, parking meters, and rats — is from Flavor Paper in Brooklyn.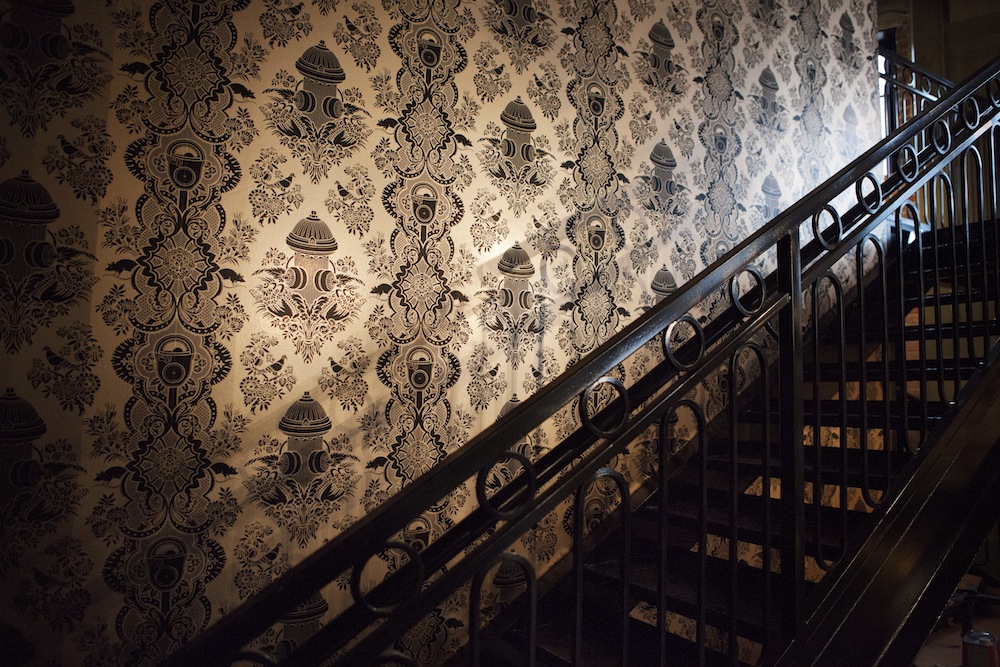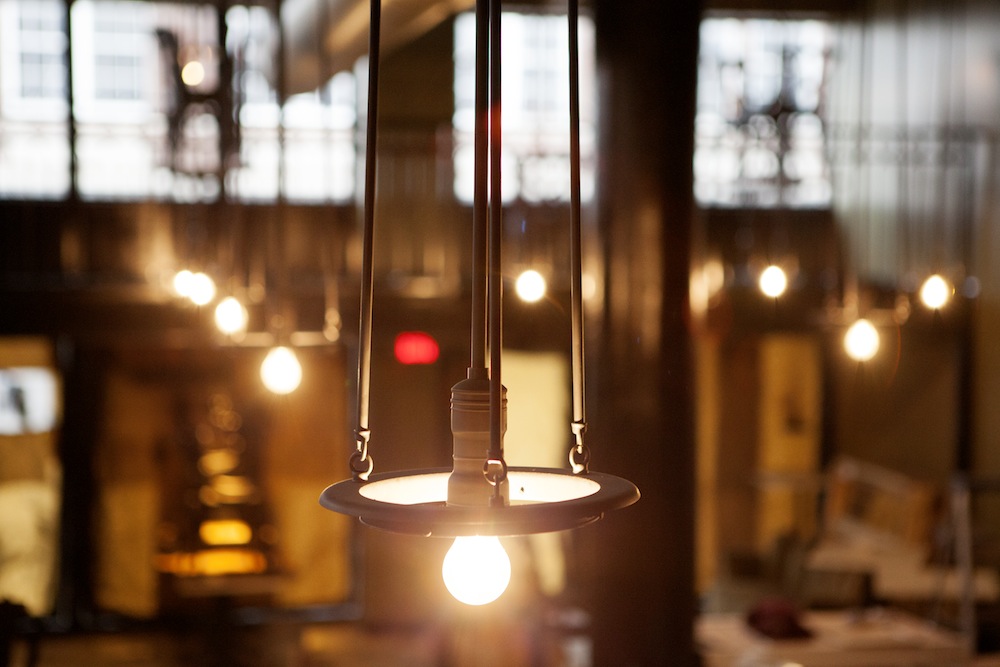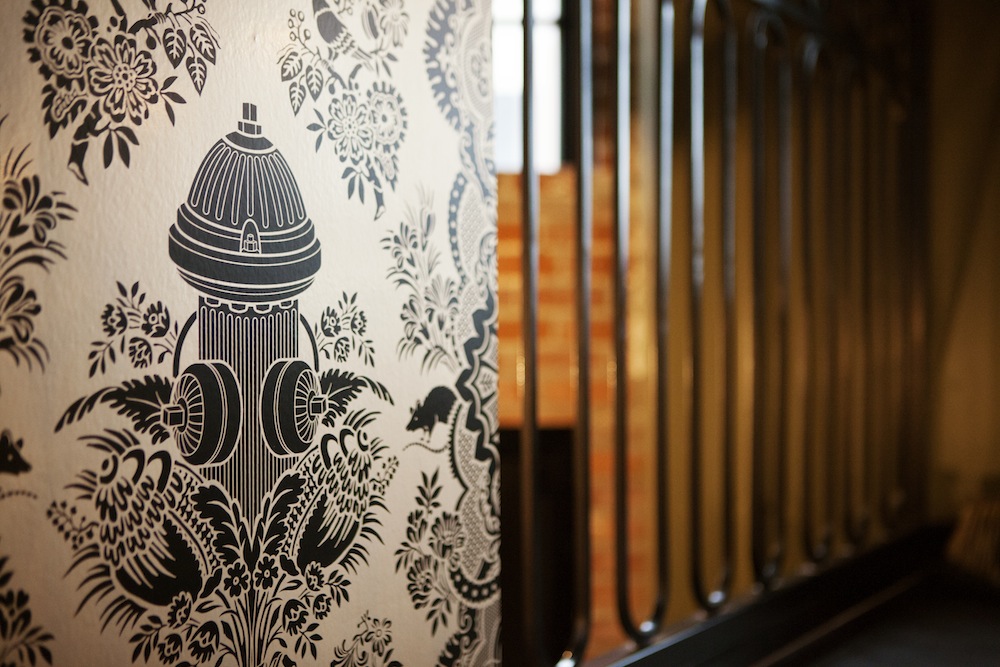 For a look at the finished brand, check out our Small Batch case study.