TOKY Receives Food Outreach's Hunger Hero Award
Located a short walk from TOKY HQ, Food Outreach provides nutritional support for men, women, and children living with HIV/AIDS and cancer.
Over the past 25 years, they have served over 5,500,000 meals to more than 12,000 clients. With an on-staff chef and nutritionist, Food Outreach does a lot more than hand out canned goods; they help clients identify and prepare nutritious and tasteful meals that help tolerate medication and even enhance drug efficacy.
At Thursday night's Main Ingredient event, TOKY was honored with the Hunger Hero Award, which goes to supporters who "consistently go above and beyond to support the mission of Food Outreach, whether through time, talent, or resources."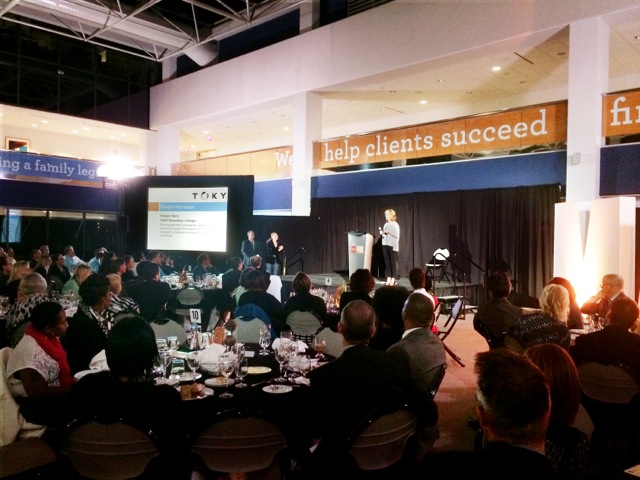 In the past decade, we have donated company time and resources to Food Outreach, from collecting cans and stocking shelves to volunteering at events like Cranksgiving. As the official design partner for A Tasteful Affair, each year we design invitations and even installation pieces for the event (last year's was made of 6,000 forks).
Thanks to our friends at Food Outreach for everything they do for the community. To find out how you can get involved with this great cause, visit their volunteer page.