Art, Fashion & Strategy: Building an Identity for the World Chess Hall of Fame
The World Chess Hall of Fame opened in St. Louis in 2011 and put our city on the map as the nation's official chess capital.
After two years on Maryland Avenue in the Central West End, the museum continues to usher in world-class art, fashion and videography inspired by the game of chess.
Running now through April 18, 2014, on the first floor of the museum is A Queen Within: Adorned Archetypes, Fashion and Chess. This exhibit explores the archetypes of a queen and features work from Alexander McQueen, Gucci, Jean Paul Gaultier, and more.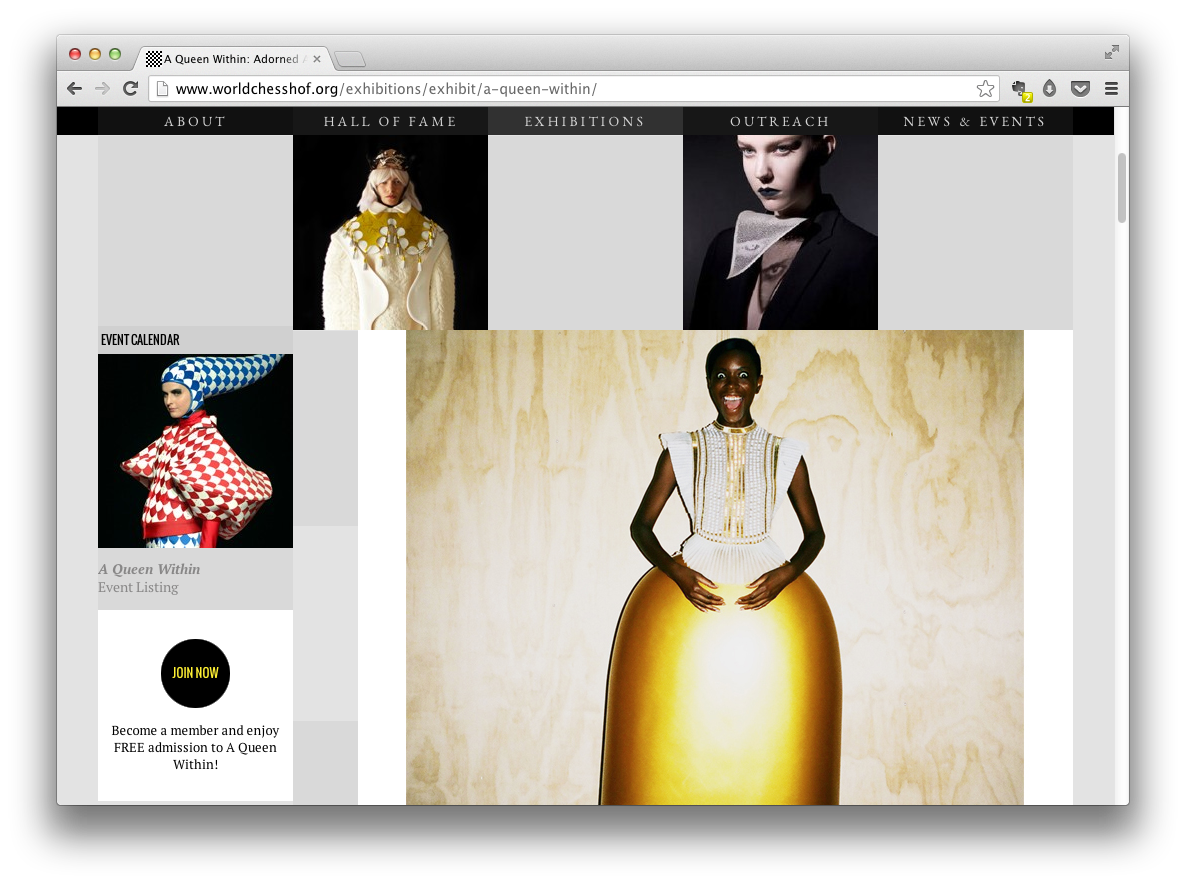 On the third floor of the museum, visitors can take a closer look at the feminine influence on chess with Jacqueline Piatigorsky: Patron, Player, Pioneer. As a respected player and one of the great benefactors of 20th century American chess, Piatrigorsky had a profound influence on the game.
TOKY has been honored to work alongside this world-class museum since it was founded in 2011. Projects include the reworking of their logo, the World Chess Hall of Fame website, and a collection of brochures.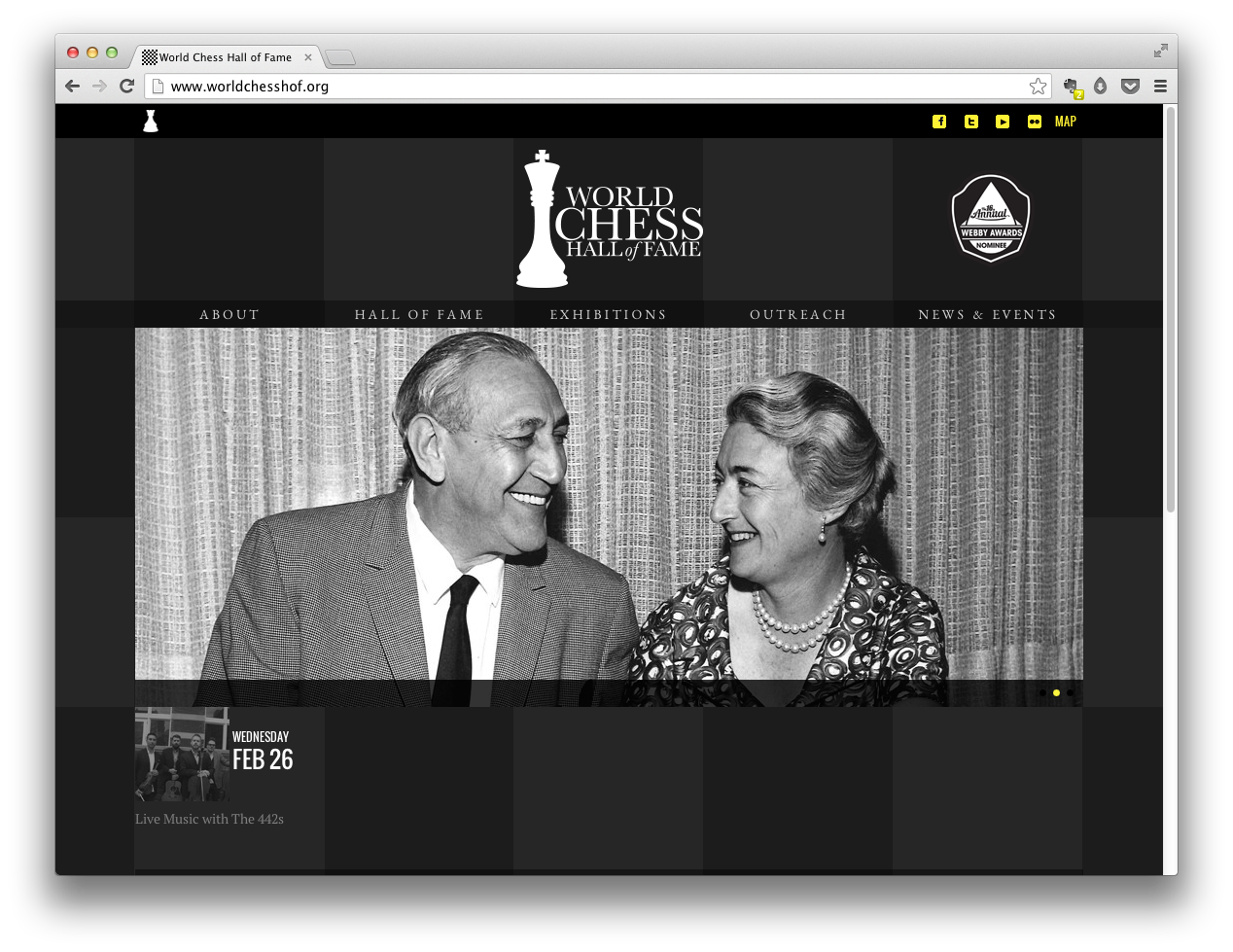 Congratulations to our friends at the World Chess Hall of Fame on two successful years in St. Louis. For more information on exhibits, hours and the museum boutique, visit worldchesshof.org.