New Work: Helping Mid-America Transplant Services Tell Its 2012 Story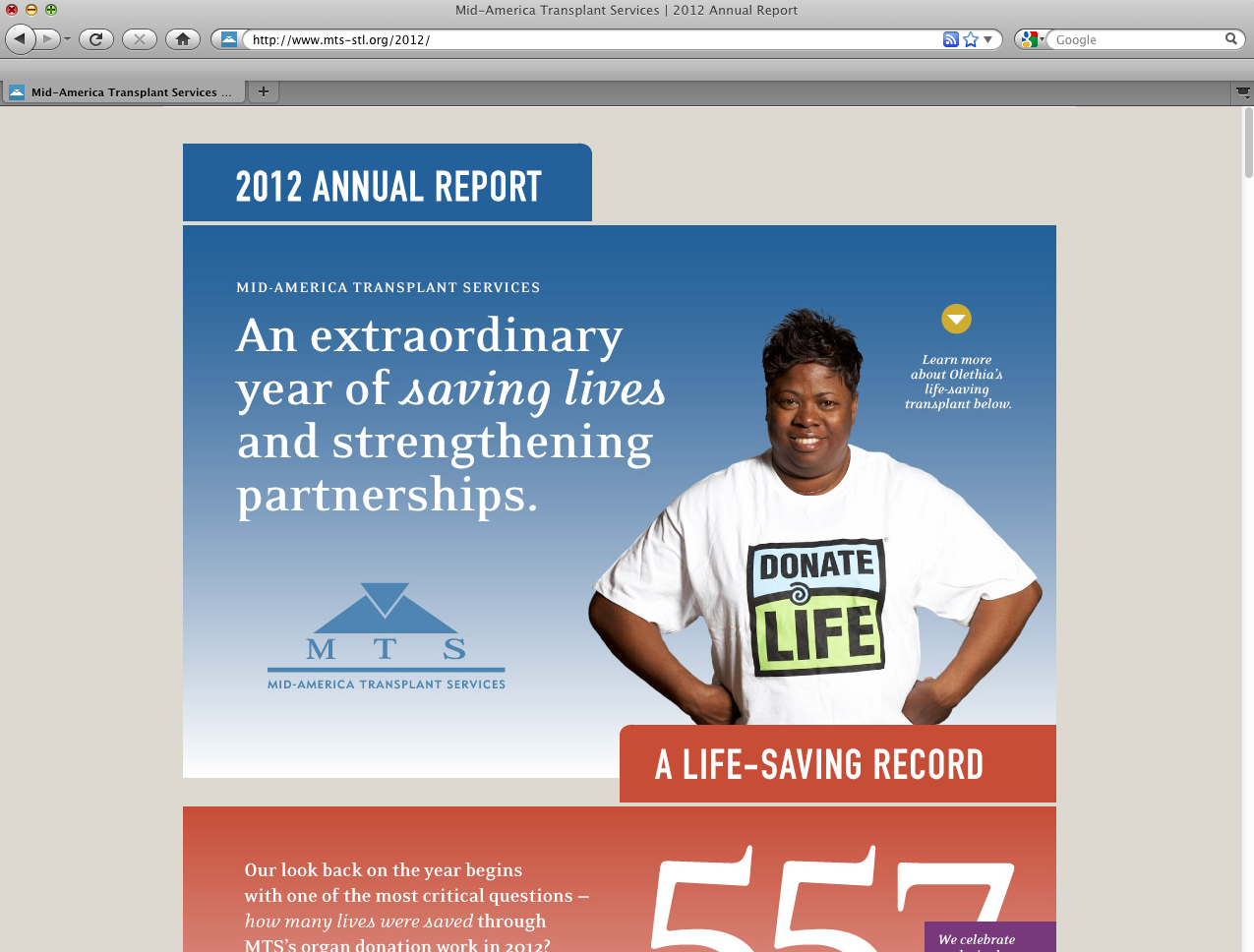 TOKY was pleased to be asked by one of our longtime clients, Mid-America Transplant Services, to help tell its story of 2012.
For three and a half decades, MTS has served as the regional organ and tissue procurement organization for eastern Missouri, southern Illinois, and northeast Arkansas, serving 4.5 million people in 84 counties. While many organizations like this one produce a traditional annual report, MTS was interested in taking a fresh approach in chronicling the exceptional year they had, working together with Donor Families and critical partner hospitals.
Following some initial discovery meetings, we decided on a browser-based, single-page review, one that mixed key data, narrative highlights and achievements, and photographs of individuals involved with the organization. TOKY conceived of the overall structure, wrote each section based on a variety of materials provided by MTS, and designed the full piece.
Visit the full 2012 MTS Annual Report to learn more about this organization, which plays a critical role in the lives of many families.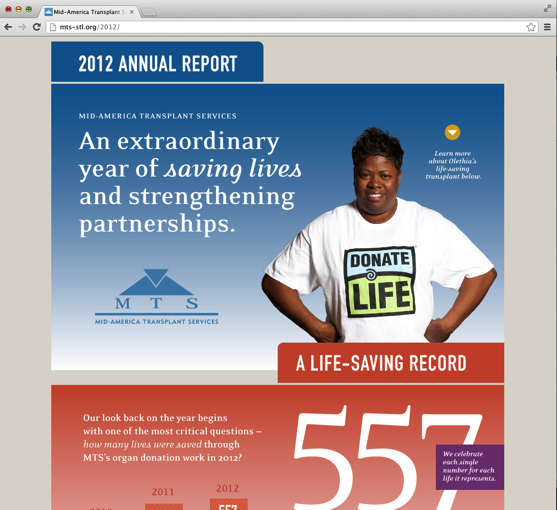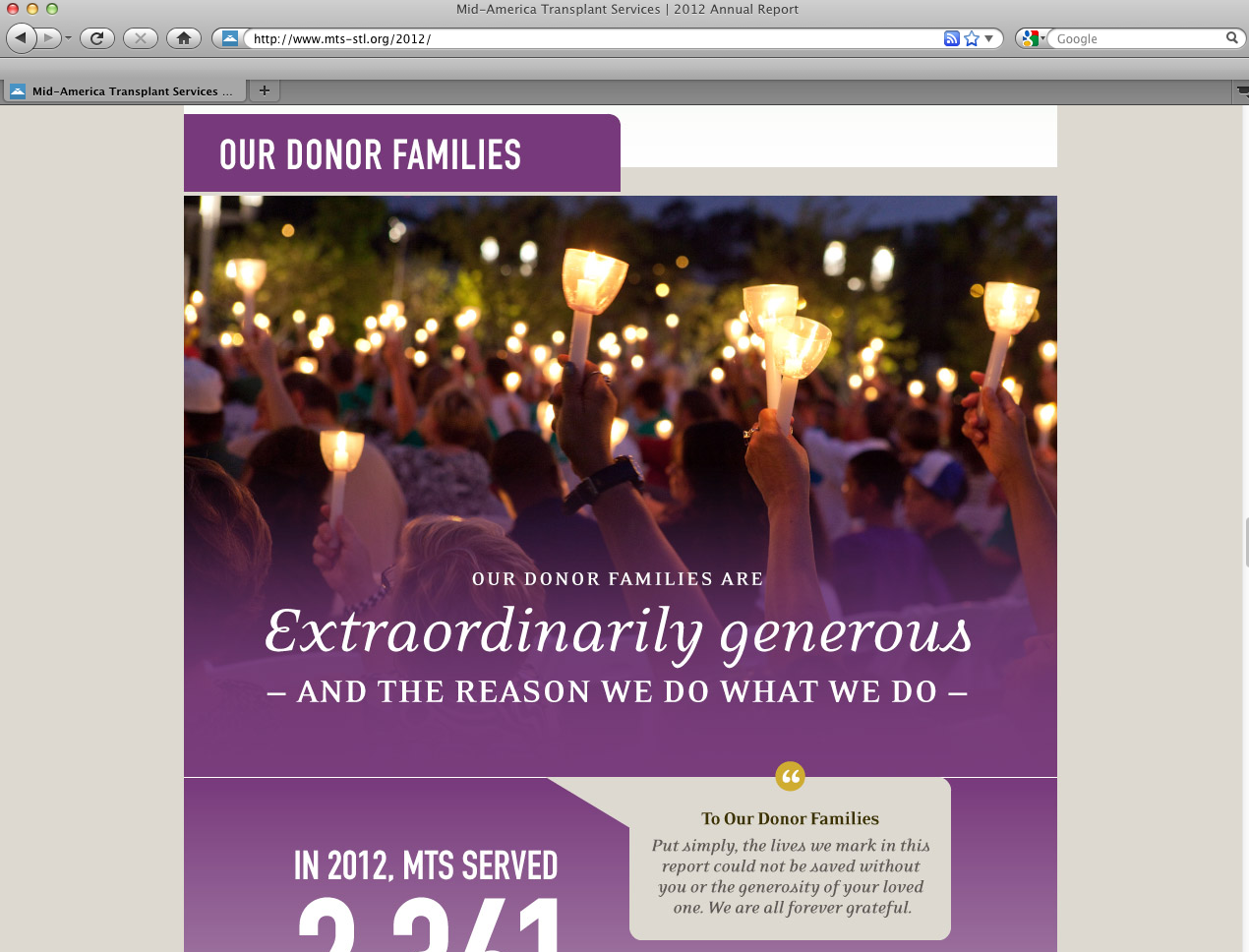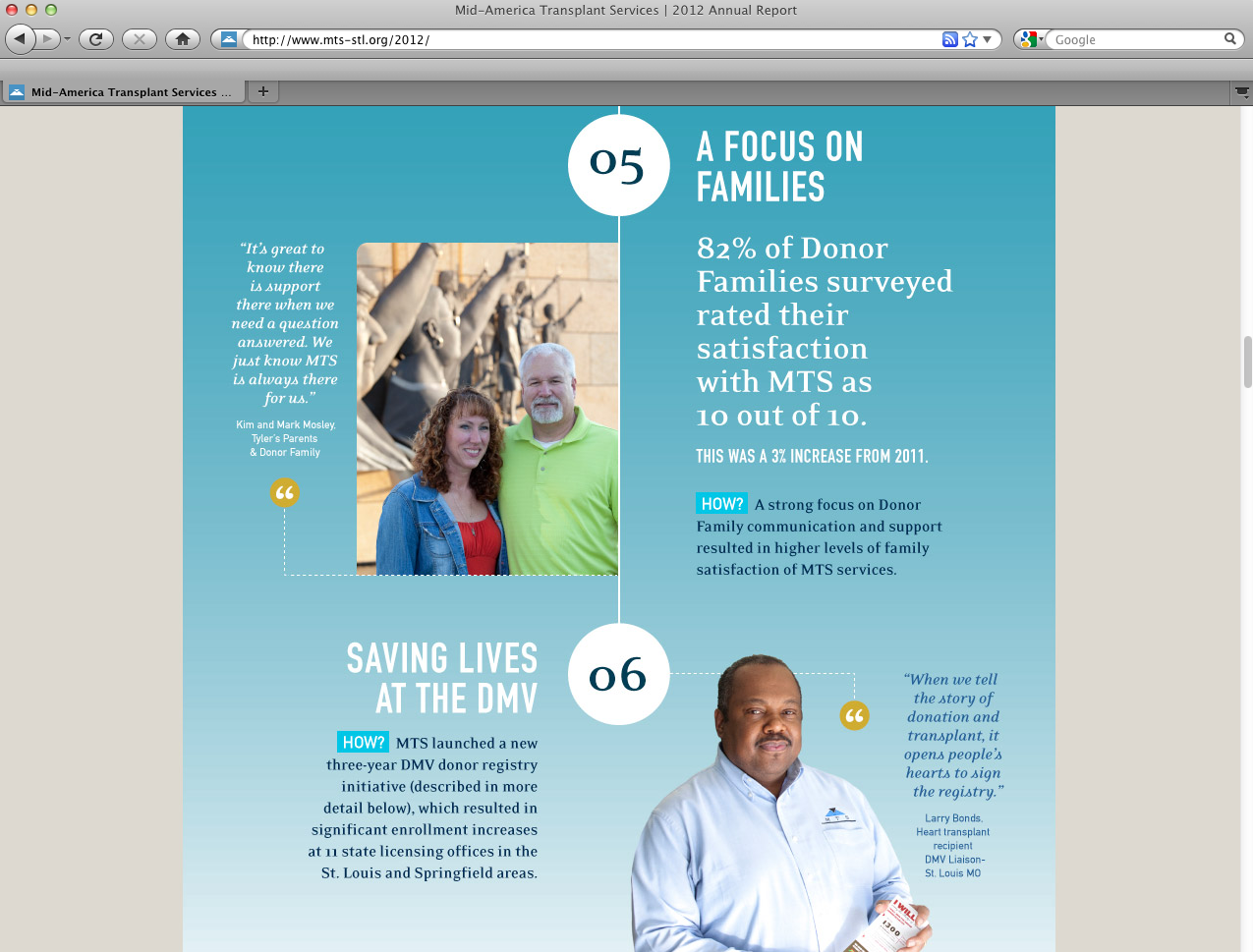 Congratulations to our friends at MTS on this collaborative project — and on such a successful year.