New Work: TOKY Designs Digital Catalogue for "Graphite" at the Indianapolis Museum of Art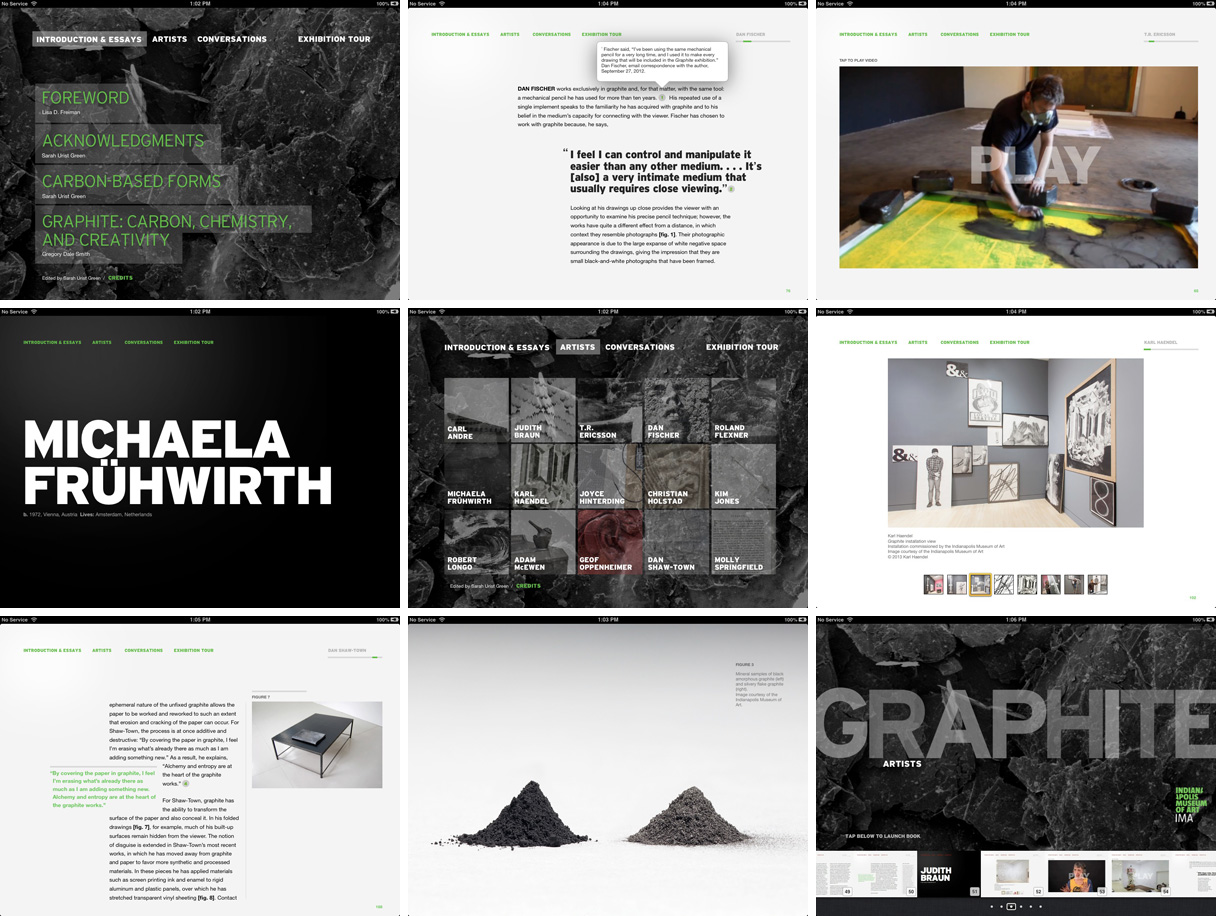 We're excited to announce the launch of the Graphite digital catalogue we recently completed for the Indianapolis Museum of Art. Graphite is the first scholarly art publication of its kind, and we were honored to be selected to lead the design for this project, collaborating with an institution dedicated to and known for pioneering new technologies within the museum community.
From the IMA's catalogue page:

This exhibition presents a glimpse into recent and innovative uses of graphite. The first major museum exhibition to explore graphite as a medium in works beyond drawings, Graphite includes sculpture, drawing, and installations created over the past decade — including several newly commissioned works — by emerging and established artists.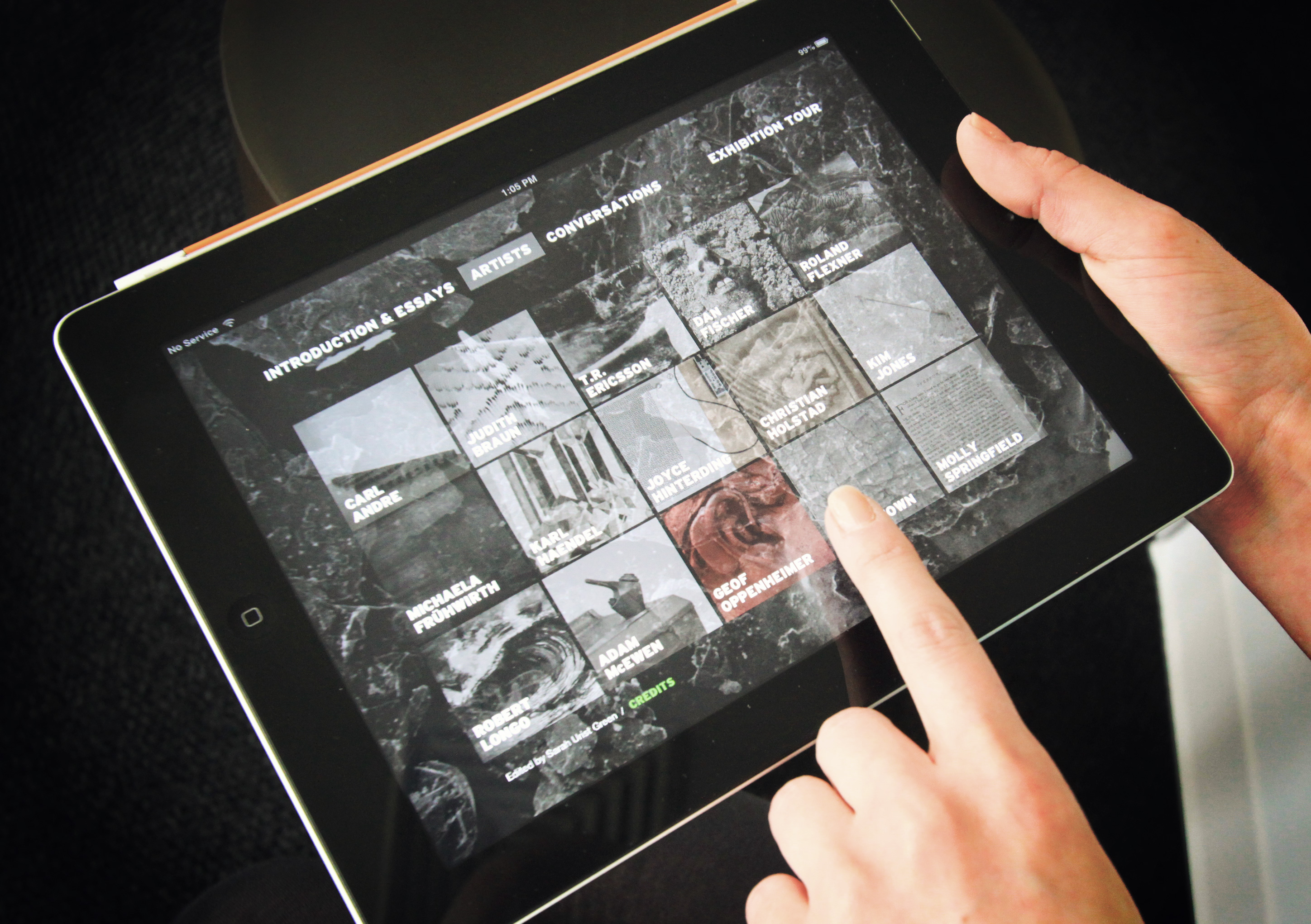 Throughout the project, we were deeply involved in researching the best model for releasing such a scholarly tool for digital catalogues. We brainstormed innovative ways not only to present diverse content types but also to push the boundaries of digital publishing and even try to improve upon the rather restrictive user interfaces of iBooks and iBooks Author. (We examined this process in greater detail last year during our joint presentation with the IMA at the MCN Conference in Seattle late last year. Read more about this presentation here.)
This video provides a quick walk-through of some of the book's features and interactive content. Graphite is now available for download from the iBookstore for $4.99. And for those able to get to Indianapolis, there is still time to see the exhibition itself: Graphite runs until June 2nd, 2013!