Website Launch: A New Content-Rich Home for SLU's John Cook School of Business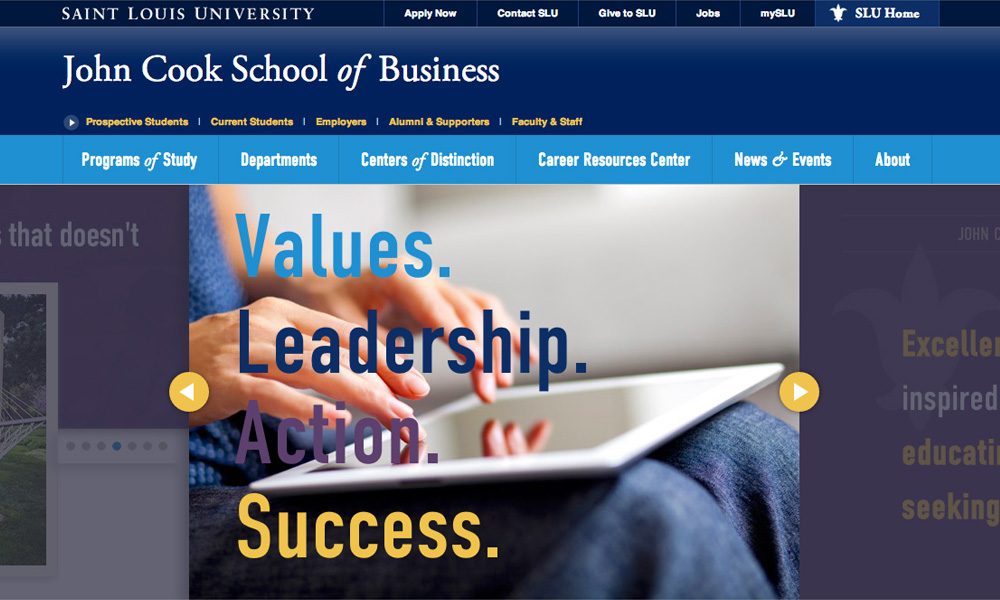 Back in 2010, TOKY designed Saint Louis University's Parks College of Engineering website back (and its subsequent refresh). We were excited to once again work with SLU, this time around launching a new website for its John Cook School of Business.
Research and Content Strategy
Long before jumping into the look-and-feel of the new site, TOKY provided in-depth competitive research, analysis, and content strategy. We took a look at more than 30 university business school websites — analyzing their homepages, navigation structures, social media usage, photography and video, messaging, and overall content. We presented our findings and provided several recommendations that would help the School make that critical transition from a static brochure-style site to a dynamic, content-rich destination.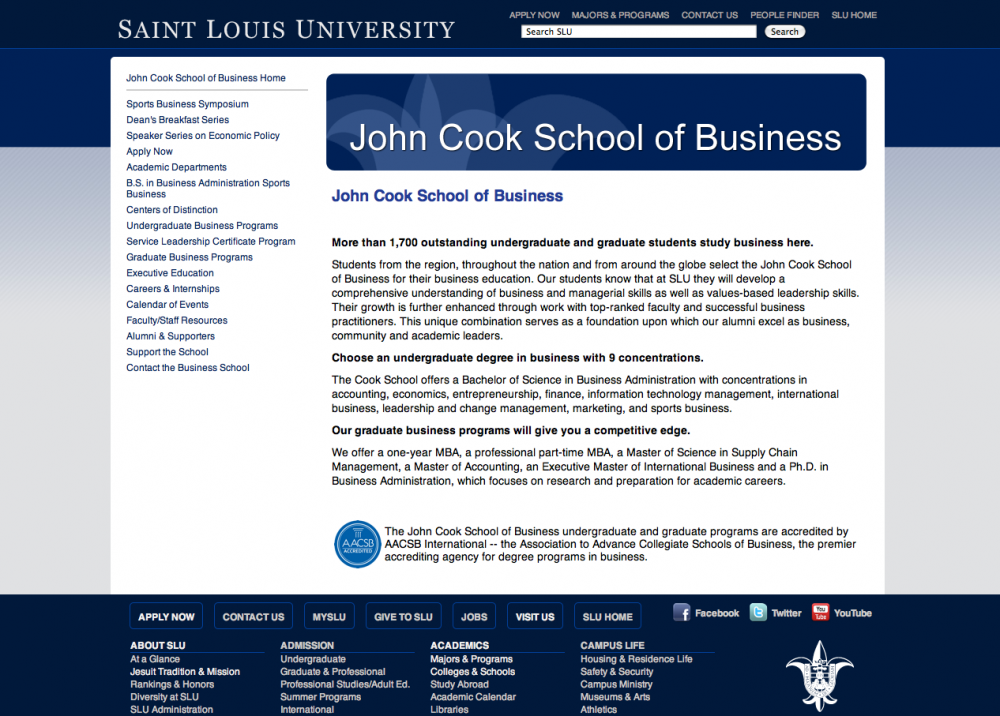 One of our initial tasks was to look at the current site organization and restructure the sections and subpages into a clearer, more user-friendly hierarchy. We designed mega-menu dropdowns so users can more quickly find what they're looking for.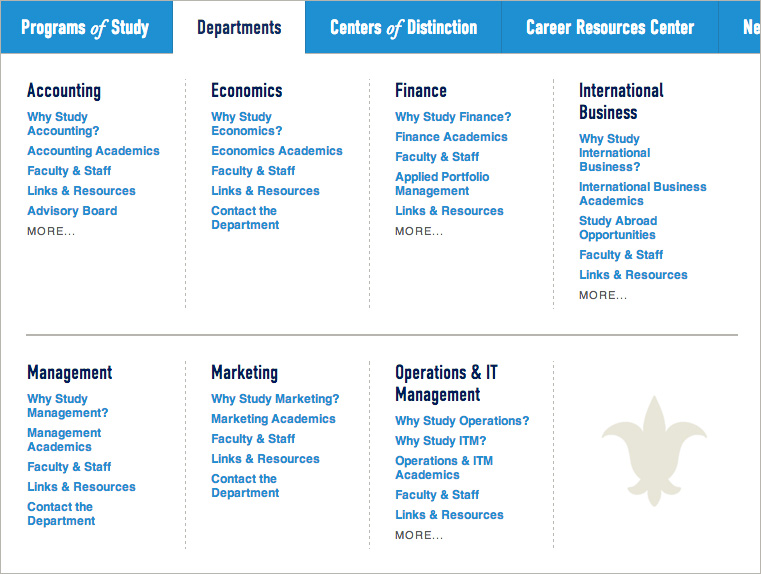 In addition to the mega-menu dropdowns, we also created a strip of navigation geared toward specific audience groups (Prospective Students, Current Students, Employers, Alumni & Supporters, and Faculty & Staff). This gives users specific pathways to jump straight into relevant content:

Content Creation
In addition to how well a website is built (its structure and design), how well it is filled with daily content is equally important to the site's success. We recommended that the School create YouTube videos with thoughts and opinions from real students, and launch blogs from undergraduate, graduate, and faculty/administrative perspectives, in order to keep the site fresh and content-rich.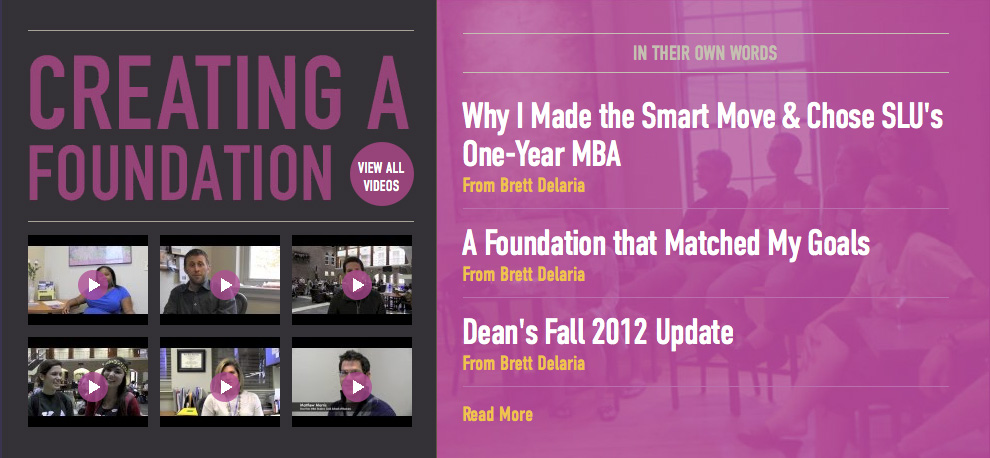 Branding and Messaging
The TOKY team also designed an interactive slideshow on the Cook School homepage that contains several flexible content areas that allow for video, slideshows, quotes, images, and blog posts to be pulled in; this not only keeps the content up-to-date, but it also highlights the School's core values and central differentiators, which we helped them define. Choosing a university happens at an exciting time in life, and we wanted to visualize that energetic feeling throughout the new site.
Strategic new messaging helps the School better define its position.
The new John Cook School of Business website runs on TOKY's own CMS, Eero™, which has made maintaining the site a breeze for the site managers.
Congratulations to our partners at SLU on the project's completion. Having fully handed the reins over to your team, we look forward to reading the stories of your students and faculty in the coming years.