HOK.com Relaunches with Adaptive Website Focused on Thought Leadership, World-Class Projects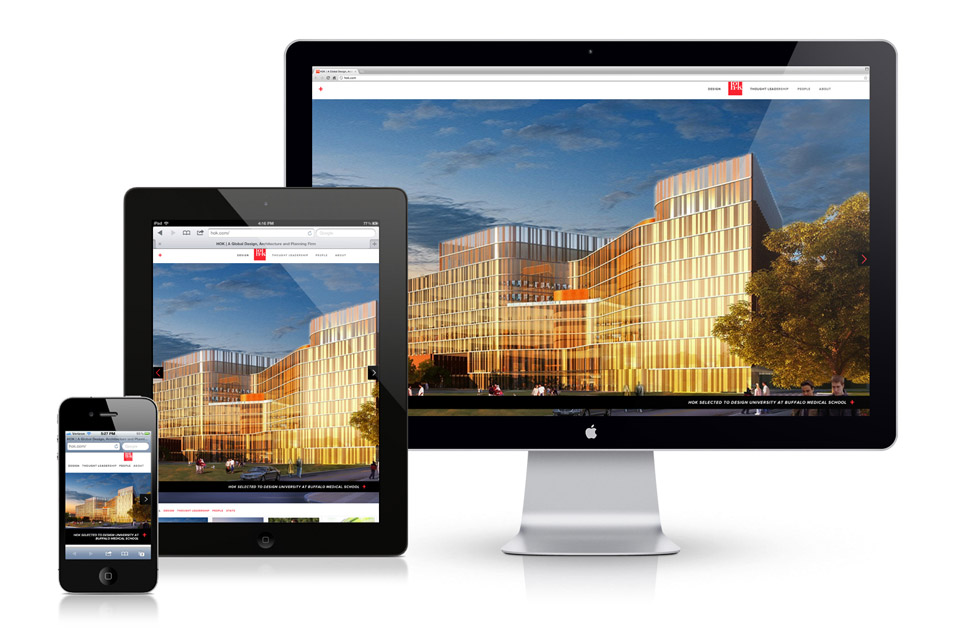 We've had the great pleasure of working with our friends at HOK for many years.
The work we've completed includes a global brand standards library (including an updated logo mark), a highly interactive historical timeline-based site, multiple videos, one of the first blogs for a company of its size, and now a third revision of the firm's central website, HOK.com.
"We wanted the new HOK.com to provide a portal into HOK to showcase our global work for potential clients and recruits. TOKY's team delivered a design solution integrating our firm's brand messaging. The site has received unanimous praise from the firm's design directors, who put a high premium on design excellence."
Beth Bernitt, HOK Chief Marketing Officer
This was an incredibly challenging, yet rewarding, project for the team — the type of project we really enjoy figuring out. Many weeks of discovery research, client interviews, and competitive analysis helped pave a clear path for TOKY to develop a solution that positions HOK uniquely among their competitors.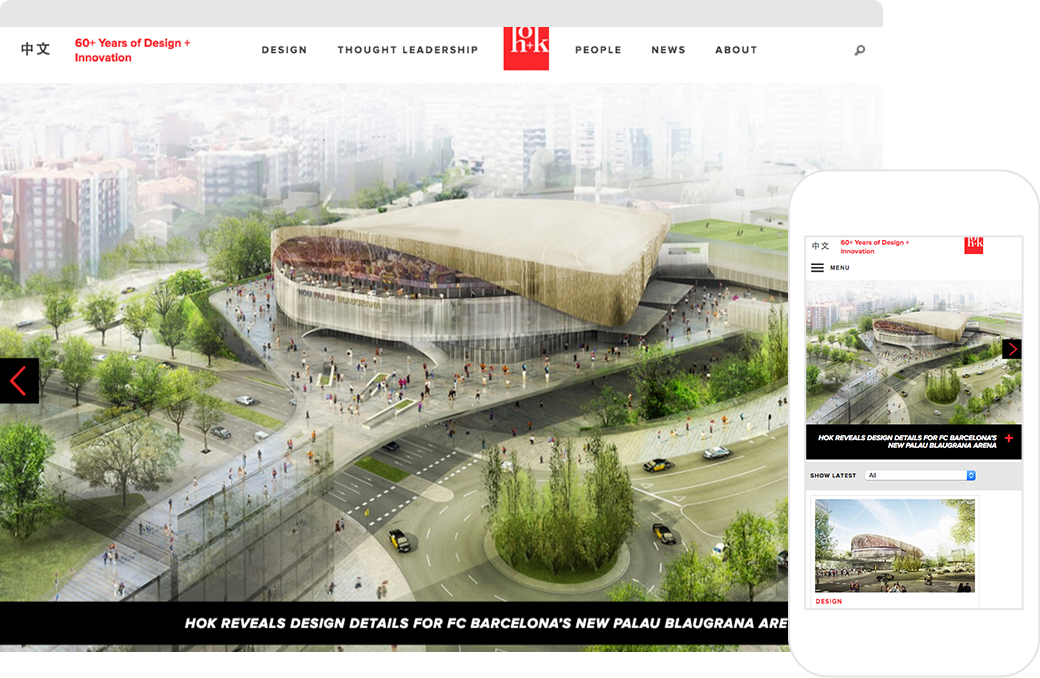 The site is now adaptive, which means we paid careful attention to how it works and looks across multiple devices, devices that did not even exist during the previous redesign of the site. Content is added to the site using a custom content management solution, and we mapped out a plan with the client for what types of content appears on specific devices.
We're currently working with HOK to add additional features to the site, including a complete and accurate multi-language option for global visitors.
Our thanks to the fantastic team at HOK on yet another terrific partnership. We look forward to releasing the new features yet to come.