Introducing PROOF, Our New Case Study Series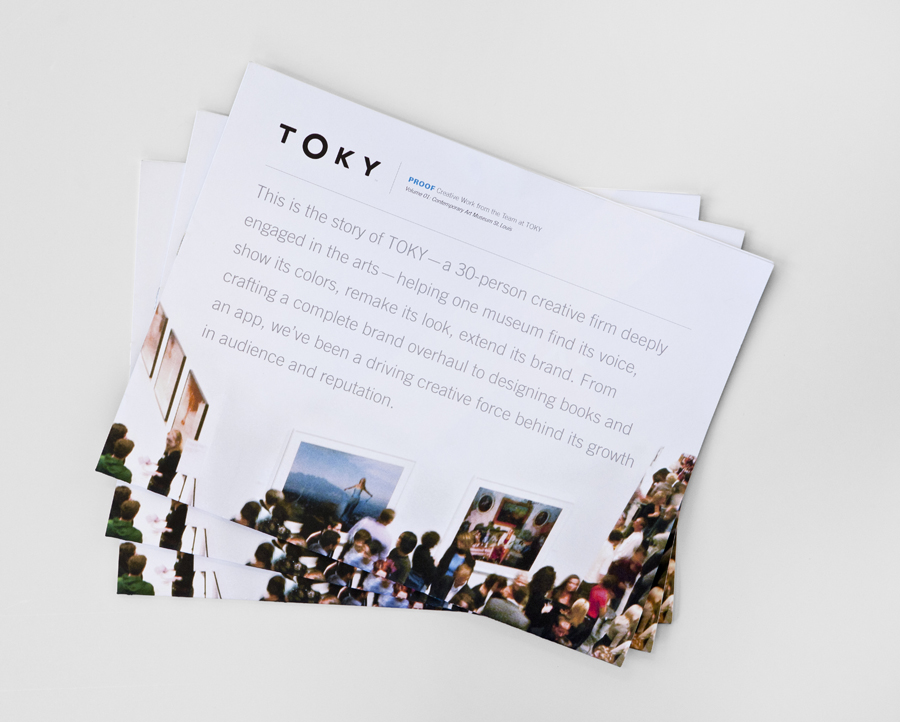 A new print piece has been born inside the TOKY studio! Meet PROOF, an eight-page, newspaper-style case study series that will highlight creative work we've done with our fantastic clients.
For Volume 01, we explore our work for the Contemporary Art Museum St. Louis, from head-to-toe rebranding to book and app production.
For those who haven't gotten their hands on a copy, know that we'll be releasing a tablet version of Volume 01 later this summer. (And we'll be well into making its successor.) For now, though, we're very much enjoying the printness of this first issue…