TOKY Featured in 2012 Logo Trends Report
Logo Lounge has just published its 10th annual Logo Trends report, and TOKY is among the international firms spotlighted. Our identity for SPACES, a California-based arts organization, has been highlighted by Logo Lounge founder Bill Gardner in a grouping he deems the "Cousin Series":
Last year's report noted the profusion of logo series designs. And though they were a family of marks, each differed in design and content. This year finds the continued proliferation but with the variation occurring in the surface or technique used to draft the logo. All members are still in the same family, but the variations make the units less like siblings and more like cousins.
Variants used on these series may be for trivial variety, or they may be part of a precise matrix to help code or convey specific information. Whichever the plan, the idea of building a system that is flexible and maintains diversity allows for ready identification, but it recognizes a need to buck uniformity. This can create longevity for a program designed to build equity as consumers gain familiarity with it, yet change with the vagrancies of style through modification of surface and technique.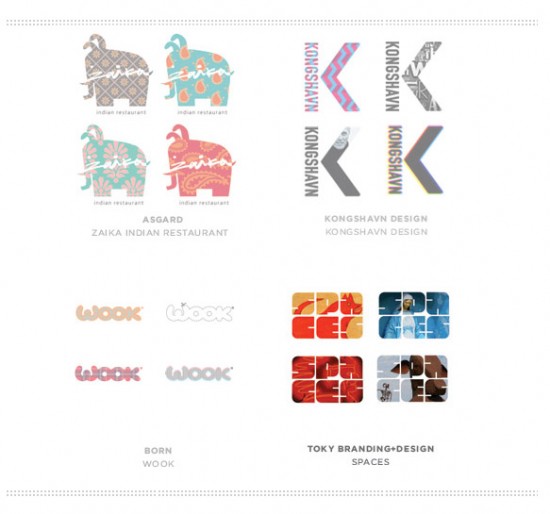 You can read the entire 2012 report here.