From the Archives: Photographing Bradley Beal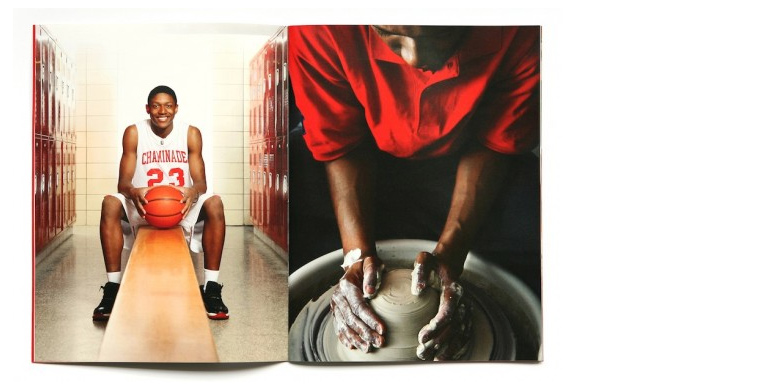 With March Madness in full effect — TOKY's 10-foot-high poster board of staff brackets has become the firm's central gathering spot — we're remembering back to our work with Chaminade College Preparatory School, developing brand strategy and creating the respected institution's view book. Among the TOKY-shot photography in the view book is this spread of Bradley Beal, who's now turning hoops heads as a Florida Gator freshman:
Beal's game-high 21 points last night helped send the Gators to the Elite Eight. (For the record: This post is being written by a graduate and fan of Marquette, the team Beal's 21 points helped send home last night. He's taking the loss hour by hour.) And Beal's national nods keep piling up: He was recently named to the 2012 All-SEC First Team and to the SEC All Freshman Team — the first Gator to earn both honors in the same season in Florida's history.
Good luck to Beal as he prepares to take on Louisville this Saturday. Since this writer's winning team is now out (and his up-till-then-first-place bracket was basically shredded in one evening last night), he's got some fresh hometown cheer headed your way.